Ready to take your flyer and brochure game to the next level? Well, you've come to the right place! In this article, we've assembled a dazzling collection of more than 25 free Google Docs templates. They are about to breathe new life into your promotional materials.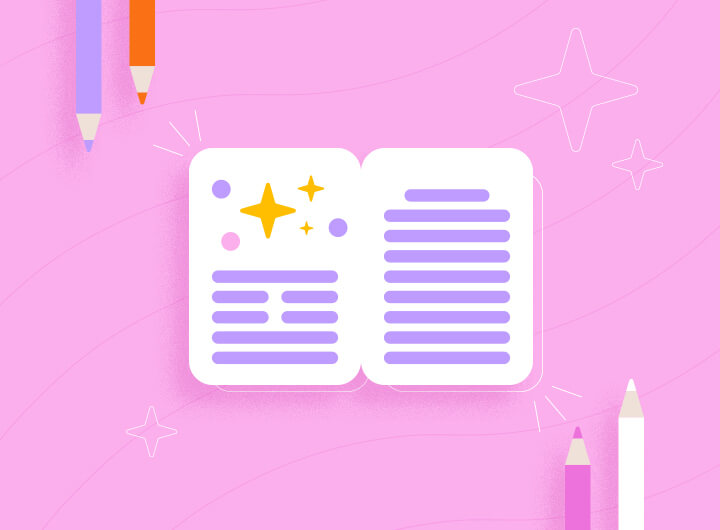 Picture this: you need a flyer for your upcoming event, or maybe a brochure to showcase your products and services. But there's a catch – you want something that stands out in the crowd, something that catches the eye and holds attention effortlessly.
Fret not! This curated selection of templates is here to save the day. These templates are more than just designs; they're the creative spark you've been searching for. They're like a breath of fresh air for your marketing efforts, offering a world of possibilities without costing you a dime.
So, what can you expect in this treasure trove? Well, get ready to explore a wide range of styles and themes, each with its unique charm. Whether you're promoting a business, an event, a cause, or simply expressing your creativity, there's something here for everyone.
No need to worry about complicated design software or hiring a graphic designer. With these user-friendly Google Docs templates, you'll be able to create stunning flyers and brochures with ease. It's like having a professional designer at your fingertips, ready to transform your ideas into eye-catching reality.
Fashion Flyer & Brochure Templates
Fashion flyers and brochure templates are a game-changer for anyone in the world of fashion. Whether you're a designer, boutique owner, stylist, or just someone with a passion for style, Google Docs templates are your secret weapon. They are like your personal fashion runway, ready to showcase your latest collections, trends, or styling services. They're designed to grab attention and leave a lasting impression, making them perfect for promoting your brand or fashion-related events.
These templates can help you display creations in a professional and visually appealing way. They're a runway for your designs, allowing you to reach a wider audience and attract potential clients or buyers.
Boutique owners can use these samples to highlight their unique offerings, special promotions, or seasonal sales. They make it easy to communicate your style and message to the target audience.
Stylists can use brochures and flyer templates to showcase their expertise and services. Whether you're into personal styling, makeup, or hairstyling, these Google Docs options can help you create a stunning portfolio or promote your workshops and sessions.
Such brochures and flyers are a creative outlet. You can use them to curate fashion inspiration, share your fashion tips, or even create your fashion magazine.
Examples of Ready-Made Google Docs Fashion Brochures and Flyers
Fashion Lookbook Brochure
Stylish White Fashion Flyer
Fashion Meeting Flyer
Modern Fashion Flyer Template
Fashion Influencer Flyer
Marketing Flyer & Brochure Templates
Marketing flyer & brochure templates are essential tools for businesses and individuals looking to promote products, services, or events effectively. They are versatile resources suitable for a wide range of purposes and users.
Whether small startups or established enterprises can benefit greatly from Google Docs flyers and brochures. They provide an easy and cost-effective way to create eye-catching promotional materials that can attract new customers and boost sales.
Event organizers can use them to create informative and visually appealing flyers and brochures to spread the word about upcoming events, conferences, workshops, or parties. They help in reaching a larger audience and generating excitement.
Charities can utilize samples to convey their mission and impact. Compelling marketing materials can attract donors, volunteers, and supporters, enabling them to further their cause.
Real estate agents and property managers find ready-made templates valuable for showcasing properties and attracting potential buyers or renters. They make it easier to provide essential property details and images in an organized and professional manner.
Educational institutions, including schools and training centers, can use these options to promote courses, programs, and special events. They help in conveying important information to students and parents.
Independent professionals and freelancers
Freelancers and independent professionals, such as photographers, graphic designers, and consultants, can leverage these templates to showcase their portfolios, services, and expertise, ultimately attracting clients and opportunities.
For anyone looking to create marketing materials without the need for advanced design skills or expensive software, Google Docs flyer and brochure templates are a lifeline. They provide a user-friendly platform to craft visually appealing and informative flyers and brochures, allowing users to communicate their message effectively and leave a lasting impression on their target audience.
Examples of Ready-Made Google Docs Marketing Brochures and Flyers
Marketing Brochure
Modern Corporate Flyer
Marketing Flyer Template in Red Colors
House for Sale Flyer
Construction Services Bi-Fold Brochure
Sport Flyer & Brochure Templates
In essence, sport flyer & brochure templates are versatile tools that empower sports enthusiasts, organizations, and professionals to effectively promote their sports-related activities, services, and products. They facilitate broader outreach, enhance brand visibility, and contribute to the overall success of sporting endeavors. Whether you're an athletic club, coach, event planner, educational institution, sports retailer, or simply passionate about sports, these layouts offer a straightforward means of achieving your promotional goals and making a significant impact in the world of sports.
Examples of Ready-Made Google Docs Sports Brochures and Flyers
Modern Football Flyer
Multipurpose Sport Flyer
Sports Tri-Fold Brochure
Modern Sport Brochure
Sports Flyer Template
Business Flyer & Brochure Templates
Business flyer & brochure templates serve as valuable tools for professionals and enterprises seeking to enhance their marketing efforts. These design resources cater to a diverse range of users and purposes.
Entrepreneurs and small business owners can harness these pre-designed layouts to craft compelling promotional materials for their products or services. It provides an efficient way to reach a broader audience and boost sales.
Marketing agencies and advertising professionals can utilize these ready-made designs to create visually engaging campaigns for their clients. It streamlines the design process, saving time and resources.
For individuals and professionals seeking a straightforward solution to create impactful marketing materials without the need for advanced design skills, business flyer & brochure templates offer a practical alternative. These design resources empower users to effectively convey their messages, leaving a lasting impression on their target audience.
Examples of Ready-Made Google Docs Sports Brochures and Flyers
Business Handout Flyer
Business Flyer Pressure Washing
Shop Brochure
Consulting Business Flyer
Floral Delicate Tri-Fold Brochure
Event Flyer & Brochure Templates
Event flyer & brochure templates are essential tools for individuals and organizations aiming to create compelling promotional materials for various events. The Google Docs design assets cater to a wide range of users and purposes.
Event planners and coordinators can employ these pre-made designs to craft eye-catching promotional materials for weddings, parties, conferences, and more.
Non-profit organizations and charity groups can use these templates to create informative and visually appealing flyers and brochures to raise awareness for their causes and fundraising events. It aids in rallying support and participation.
Musicians and entertainers can harness these ready-made layouts to advertise their concerts, performances, or album launches. It allows them to convey the excitement and details of their events effectively.
Local businesses and shops can utilize these design resources to promote special sales, grand openings, or community events.
Examples of Ready-Made Google Docs Event Brochures and Flyers
Double-Sided Event Brochure
Concert Flyer
Cinco de Mayo Flyer
Meetup Event Tri-Fold Brochure
Bright Funny Oktoberfest Flyer