The new MacBook Air, MacBook Pro and Mac desktops work seamlessly with the Apple ecosystem, so students can write papers, create presentations, design posters and more in Pages, Keynote or iMovie. A M1intel-powered machine helps you stay ahead of the curve on everything from science to social studies.
MacBook Air and MacBook Pro are the best tools for all your studies. The new M1 chip delivers incredibly fast performance at the lowest possible wattage — so you get greater productivity with up to three times faster CPU and up to six times faster graphics than the previous generation.
And with up to 15 hours of battery life, you can work all day without recharging. You'll have access to the latest software and apps, including those designed specifically for Mac, like Logic Pro — a full-featured professional recording studio right on your computer.
When buying a new computer, the Macbook is probably the first choice that comes to mind. It is light, fast and powerful and best of all, it looks great too. The thing about Macbooks is that they are perfect for students and people looking for a portable computer. There are three different models available from Apple, with each one having its own pros and cons. But your choice depends on your needs and budget for you to choose the best one for you.
Regardless of which model you pick, be sure to read our guide on how to clean a MacBook screen to keep it looking its best.
Our Top Picks
#1 4.7/5 – MacBook Air M1
MacBook Air M1 is one of the best choices for students. The main features students look for in a laptop are lightness, sturdiness, battery life, and performance. And MacBook Air has it all. Whether it's taking notes in class or writing an essay at the library, you can count on this laptop to not let you down. This device is more expensive than other similar laptops, but if your budget allows, you should definitely consider getting it.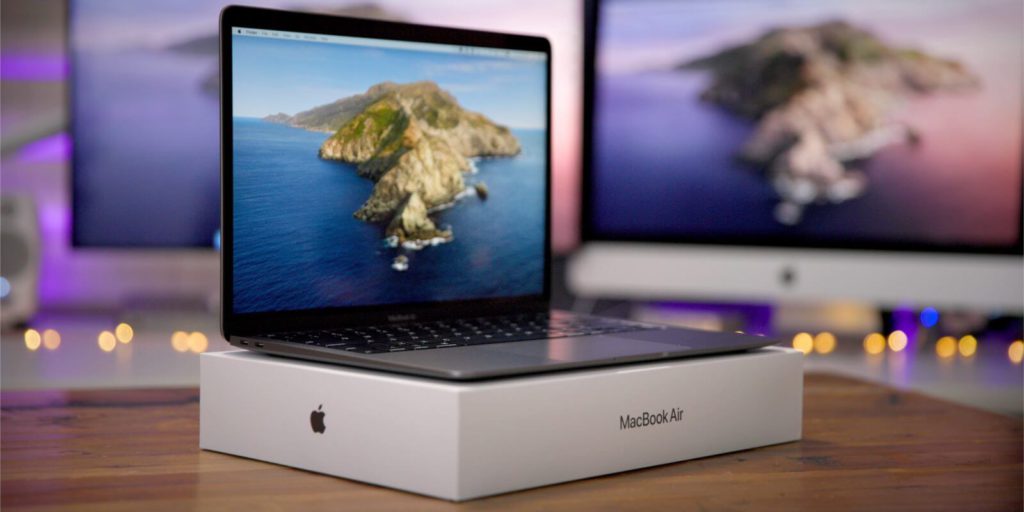 #2 5/5 MacBook Pro 13-inch M1
Powered by the Apple M1 laptop chip and packed with 16GB of memory and a fantastic 8-core GPU graphics chip, this Apple MacBook Pro can take your Mac experience to the next level. You'll be able to record videos, run games, and power through animation and editing tasks with ease, as well as stay in touch with friends and family on FaceTime or Zoom.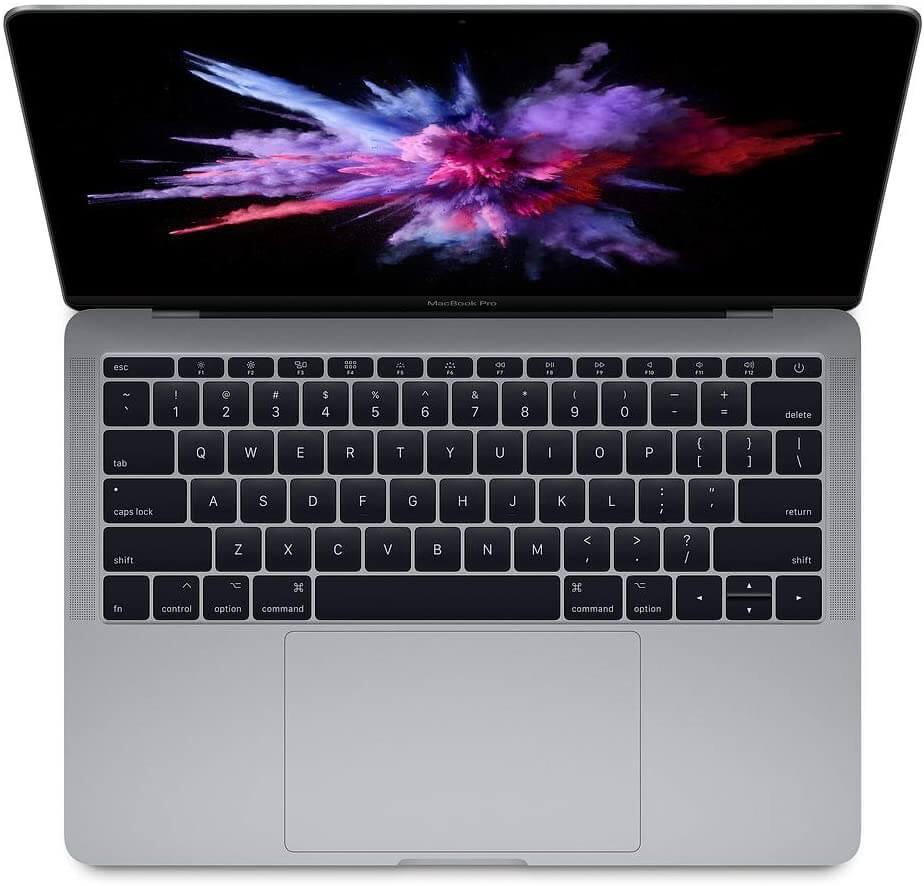 #3 4.8/5 Macbook Pro 16-inch
MacBook Pro 16-inch model is one of the most powerful laptops through which you can create, discover and invent something new. The 16-inch Macbook Pro will transform video editing, with its outstanding speed, graphics and storage. We recommend this computer for you if you're looking for good performance without any lag or power shortage to run more than one application concurrently.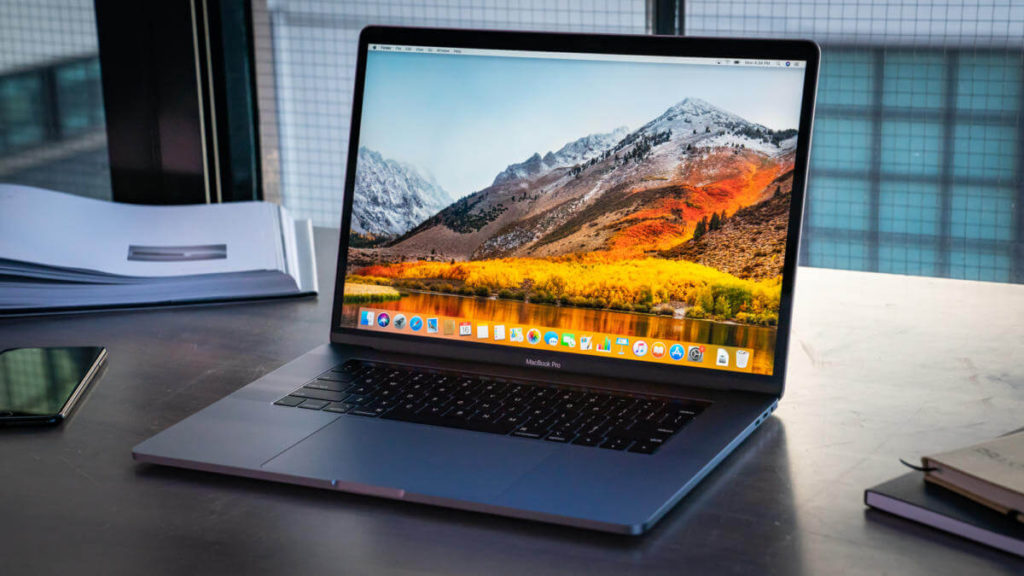 Want to find out which is the best MacBook right now? Can't decide which is the best apple laptop for your needs and which MacBook to buy right now? We at themacios happy to help.
Selecting the Best MacBook and iMac for your own self if you're a student depends upon:
(1) What are you studying as well as?
(2) What's your budget?
Best apple laptop for College
If you're surfing the net to buy a Macbook for managing all your school/college or other co-curricular work like gaming, listening to music or exploring the social media; here's your stop. We're here to present the best Mac for students whether you're in school, college or university these Macbooks will simply drive you crazy with immense features and various functionalities. The choices which we're going to offer may vary and choose wisely according to your needs.
Having a laptop is a must for modern students. Whether it will be used for research, creating a presentation, working on a project, or even going online to <a rel="sponsored" href="https://essayservice.com/order-an-essay"> order an essay </a> from a paper writing service, it is a necessity rather than a whim. And what laptop can be better for a college student than MacBook?
Want to find out which is the best MacBook right now? Can't decide which is the best apple laptop for your needs and which MacBook to buy right now? We at themacios happy to help.
If you're looking for reliability, constancy and secure device with an easy to operate operating system installed in it, we make you go no-where but here to explore our list below, buy and enjoy!
The below table shows the best MacBook pro, macBook Air and Apple computer you can buy right now. Check the specs prices and full reviews of MacBook Pro and Air and then buy according to your preference
Macs may seem a bit expensive as compared to their rivals i.e Windows, but these features loaded Macs are undoubtedly far more better in terms of usage and performance in their own segment. I'd strongly recommend that they're worth buying. We also display the devices showing the least yet cost effective prices for the device and amazing deals which won't be any burden on your pocket too.
Will you use Macbook for your writing? If so, here some reasons why you should choose Macbook for your writing. First, you can use Macbook for any types of writing work. It helps you do all your tasks quickly and efficiently. The next thing is that you can use Macbook for different types of writing tasks. Whether it is a blog post or a research paper, macbook will help you get the job done. Third, Macbook has a good battery life which means it can be used throughout the day without getting charged. You may also prefer to use outsource writers like academic ghostwriting services to write research papers and essays.
We're here in this month specifically for various reasons:
Apple has updated the design of macbook Air making it more charming
We know that students are looking for easy, affordable and efficient options to complete their projects and assignments during this corona virus pandemic.
The best Macs and MacBooks have been excessively influential and undoubtedly occupy a space in the computing world. Their subtle powerful and modular chassis keep the specs well protected under the hood and flaunt some amazing features that are uniquely Apple's.
If you're ready to get on the Mac platform, you're at the right place. We've reviewed and short-listed all the Mac computers in the market, and we've handpicked the best ones for you. So whether you're looking to make the switch from Windows, or you're looking to upgrade your old one, you'll find something very useful on this list.
The following list is not only about MacBooks, but it's about the devices you like and want to look-forward. We're here to help you choose from the lineup and guide you the way through the wide street of the market directly towards your product. We'll help you choose your favorite product not just by displaying it to your screen but also by offering you with the best and latest offers, which would help you save a lot of bucks.
The best place to buy a macbook for college students is either from apple's website or online retailers. I personally recommend students and professionals to buy MacBook's from online retailers like amazon and bestbuy because they offer discounts and bundles which are cheaper than the Apple store. And the quality of the product and customer service will be given by Apple itself in both scenarios.
Apple offers a range of MacBook models with different features, but each laptop has the same general design: A thin aluminum or dark-slate enclosure surrounded by a black or silver deck.
Hence, we're here to solve your problems and help you fetch a useful and efficient Macbook which would meet all your needs and desires. Follow the below in-depth guide to know which is the best MacBook for college Students?
Best apple laptop in 2023 (MacBook Pro and MacBook Air)
Best MacBook? We'll help you find the best Mac , whether you're in the market for a new laptop today, or want to know what Apple has in store for 2023. Follow the below review guide to know which MacBook is best for college in 2023?
1. MacBook Air 202 (M1)
⭐Overall – Best MacBook for college and university students⭐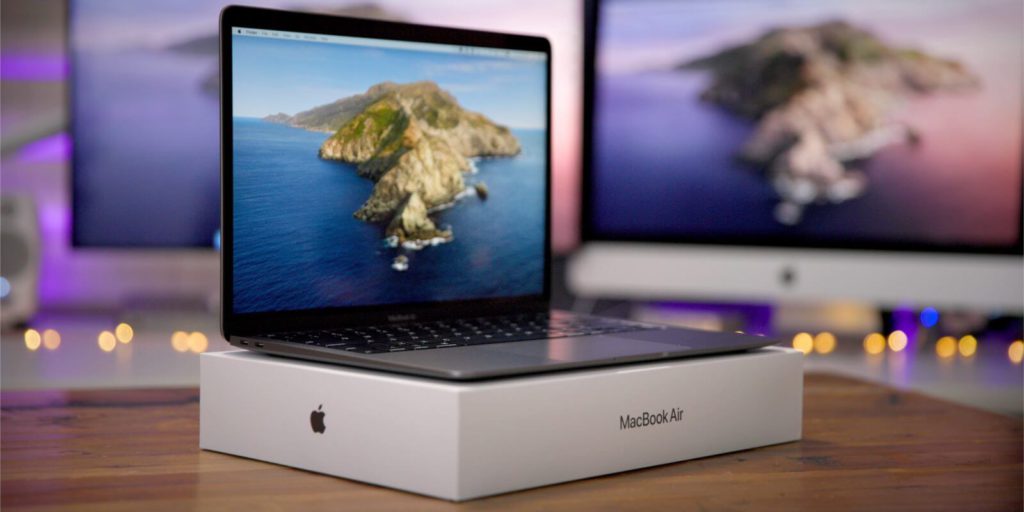 Most understudies searching for another MacBook should get the MacBook Air. It's more affordable than different MacBooks, just as lighter. What's more, however it probably won't be as ground-breaking as the MacBook Pro, it offers enough force for the normal understudy to traverse their every day educational remaining task at hand, particularly when furnished with the discretionary quad-center Intel Core i7 processor.
With so many Apple products to choose from, it can be hard to make a decision on what you should buy. However, when it comes to laptops, the MacBook Air is always a crowd-pleaser. The laptop isn't Apples's most powerful option by any means, and its specs can't match up with the new MacBook Pro model. However, it's one of the best laptops out there for those that don't need much processing power or extra pixel-pushing power and can live with average storage space on their machines. If your needs are modest, then there are few better options than the company's ultraportable Air.
The MacBook Air has been a favorite choice for professionals and students alike for years. Apple recently refreshed the MacBook Air lineup, bumping the processor, specs, and redesigning the model. The new models are much faster and deliver better performance than the former MacBook Air models.
Touting a nicer design and thinner profile than previous versions, the MacBook Air M1 is a great way for students to save money and reduce their environmental footprint.
With a slightly above-average size to weight ratio and a price that's far below average, the MacBook Air M1 is one of the best values you'll find in an ultraportable notebook.
Small and powerful enough for basic word processing, Web surfing, and smartphone syncing, and big and versatile enough to handle more challenging video-editing chores, this lightweight 13.3-inch Apple laptop can hold its own in just about any task.
Students can also use reading mode on safari browser for distracting free environment. I recommend safari browser for Mac as it is the most efficient and fastest browser.
And while it offers great battery life, a fast solid-state drive (SSD), and a sleek aluminium body—all for under $900.
The MacBook Air M1 is an ultra light MacBook more powerful than a tablet and thinner than most notebooks on the market. The device runs on Mac OS and has Wi-Fi connectivity, but it's disappointing that there are no flash memory card slots. Don't get me wrong, the MacBook Air M1 is a revolutionary product that deserves a closer look; however, consumers should keep these shortcomings in mind before purchasing one.
Pros
Extraordinary equalization of cost and force
Light and convenient
Scissor switch keyboard is back
Touch ID
As long as 15 hours of battery life
Limited power contrasted with different options. The MacBook Air M1 is Apple's newest laptop which comes with an insanely long list of impressive features. Powered by the new-age processor, this sleek and lightweight PC powerhouse can last up to 15 hours on a single charge and can even act as a power bank so that you never run out of battery.
The Retina Display exudes stunning visuals in high definition while the Macbook Air M1's blend of portability and performance makes it the perfect device for those who are always on the move or need a portable device to supplement their desktop PC.
The 2020 MacBook Air ought to likewise have enough battery to take you from class to class. Like past adaptations, the most recent emphasis of the MacBook Air includes as long as 12 hours of battery life. This adaptation likewise includes an improved, scissor switch-based Magic Keyboard, much the same as the 16-inch MacBook Pro.
Recommended configuration
| | | | |
| --- | --- | --- | --- |
| Processor: | 8-core Apple M1 CPU | Storage: | 256 GB SSD |
| Graphics: | 7-core Apple M1 GPU | Screen: | 2560×1600 IPS |
| Memory: | 8 GB | Battery life: | 15 hours |
The MacBook Pro is presumably pointless excess for most understudies. Indeed, some will have the option to exploit its all the more remarkable processors accessible to it. In any case, if the majority of what you're doing is composing papers, assembling introductions, or doing research on the web, you likely needn't bother with the degree of intensity a MacBook Pro offers.
2. Macbook Pro 16-inch 
⭐Best apple Laptop for Video editing (Final cut, Adobe, Lightroom)⭐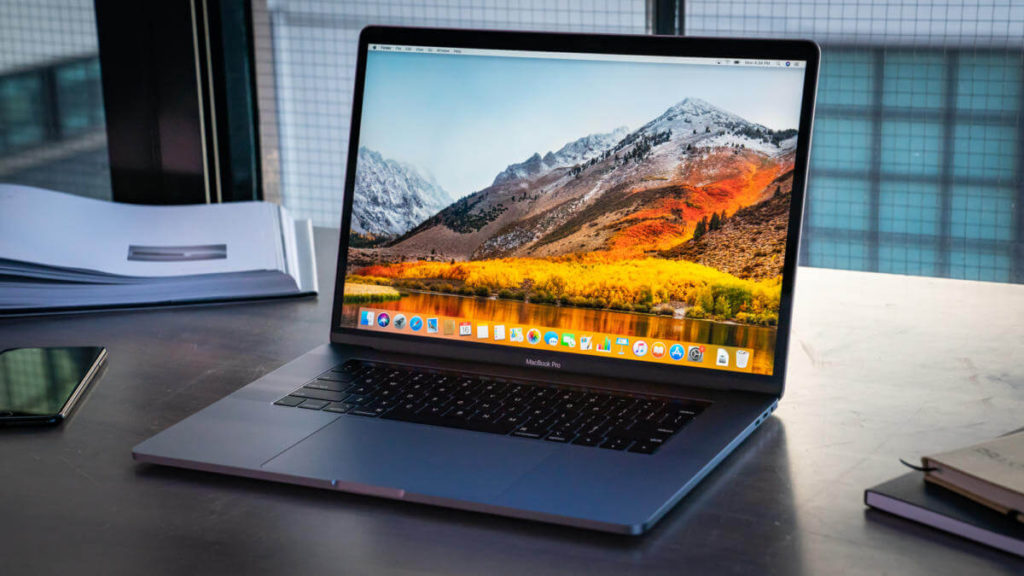 The Macbook Pro 16-inch is the best computer if you're looking for good performance without any lag or power shortage. It comes with remarkable features which offer you: Six-core Intel Core i9 processor with Ram – 64 GB, Storage – 1 TB and a fully equipped AMD Radeon Pro 5500 Graphic Processor which delivers remarkably amazing gaming quality with pure video quality. A student can undoubtedly buy this laptop as this is one of the best MacBook's in the field delivering good performance for studies and Graphic quality for gaming. This laptop is a fully fledged package for a student.
With the ingenuity of the Mac, your creativity will soar. The latest-generation 6‑core Intel Core i7 processor delivers performance when you need it while enabling energy efficiency when you don't. A Retina display with True Tone technology produces rich colors and enhanced detail at any angle while the 16‑inch screen is packed into a footprint that still fits comfortably on your desk. An ultrafast SSD gives this notebook blazingly fast read/write speeds and large capacities. The 16-inch MacBook Pro is the perfect computer for people who need a lot of power. It has a gorgeous display, superb performance, and the ability to configure it with up to 8TB of storage.
The sleek and powerful MacBook Pro is loaded with features, including the stunning Retina display. Configurable up to 16GB of RAM and 2TB of SSD storage, it is perfect for running resource-intensive apps and multitasking on many high-resolution displays. Plus, when you're ready to take your show on the road, the MacBook Pro is equipped with a variety of ports, letting you easily connect to any additional displays or devices as needed.
The MacBook Pro is built for more demanding workloads such as video editing and 3D modeling. It features a larger trackpad, second-generation keyboard, Force Touch Trackpad, a bigger display and more.
Pros
Advanced Intel processors
Storage – Expandable up to 8TB
Variety of expansion options
Comparatively bigger display
Cons
Huge Size
Costly
May be too loaded for an average student
3. MacBook Pro 13-inch 2020
⭐Best Apple M1 MacBook Pro⭐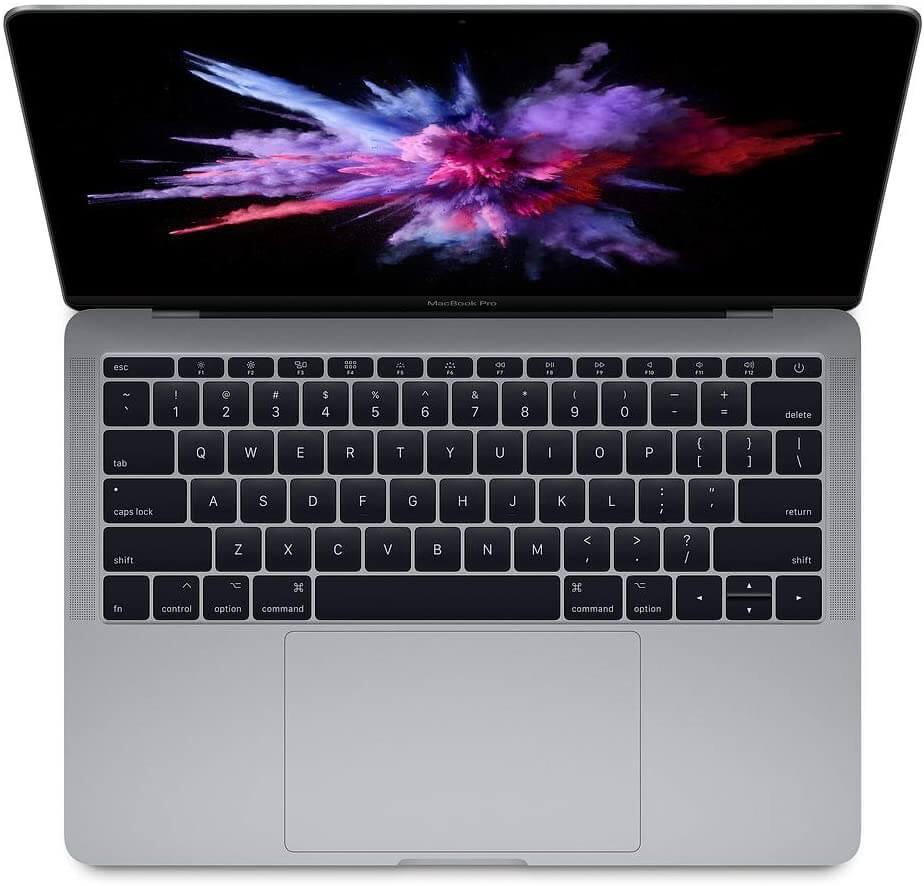 A very good apple laptop for coding, Designing, Law students. The new M1 MacBook Pro is more powerful and durable than before. The precision unibody enclosure makes it thinner and lighter than the previous generation, with a gorgeous edge-to-edge display that enlarges the viewing area. And next-generation performance is powered by the most advanced desktop-class processor ever in a Mac notebook, with Turbo Boost frequencies up to 438GHz, and Apple 8-core GPU graphics chip for incredible 3D gaming and VR experiences.
The macbook is one of the most versatile devices in the market. With its high-quality features and inexpensive pricing, it's no surprise that the macbook has an enthusiastic following. One of the things that make this laptop stand out is its interface, which is better than what you get in other laptops.  The macbook air can be easily manipulated through your fingertips, but when you want to use the keyboard there is also a number of shortcut keys to make any task easier. 
Apple macbook Pro 13-inch is not a beast like the 16-inch version but nonetheless being an apple product it delivers absolute performance with a sleek slim design and astonishing looks. It's simple and short display than other of its products offer a better handling and efficiency at work for students managing their projects and daily assignments.
This the MacBook pro's latest version with M1 processor.
Pros
Efficient in power balancing
Portable
Equipped with four Thunderbolt 3 ports
Cons
No distinct GPU
Older version(quad-core) processors
Finite storage
However, this MacBook doesn't offers that big wide screen with large edgy options but it is equipped with Intel quad core i5 processor and also comes with M1 Processor, which means it still has enough power to deal with a student's daily needs and relatively much more than basic needs.
Apple has uprecedented into a new era of notebook personal computer with the launch of the Apple MacBook Pro. Created with an advanced innovative level, this 13-inch device is one of the best in its category and provides processor power, graphics performance and storage speed that can be performed excellently on multiple applications. This device is also equipped with a backlit keyboard that users can easily use even in low-light situations.
Recommended configuration
| | | | |
| --- | --- | --- | --- |
| Processor: | 8-core Apple M1 CPU | Storage: | 256 GB SSD |
| Graphics: | 7-core Apple M1 GPU | Screen: | 2560×1600 IPS |
| Memory: | 16 GB | Tested battery life: | 19.6 hours |
5. MacBook Air Intel Core i5
⭐Best apple refurbished MacBook Air and Pro⭐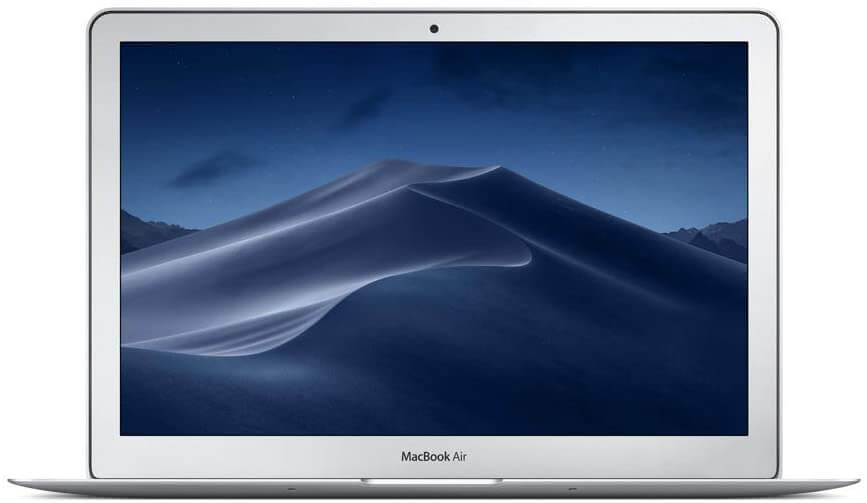 So, this is a refurbished MacBook Air with Retina Display that features a Intel Core i5 8th Gen Dual-Core Processor. You can save from $100 to $300 dollars on MacBook Air, Mac Mini and MacBook Pro. Apple refurbished laptops are professionally tested and any defective parts are replaced with new genuine Apple Spare parts.
Since the 2019 MacBook Air utilizes a similar processor as the 2018 model, you can spare a decent arrangement of cash by going with the refurbished model of MacBook Pro. Comes with Retina display, but no Touch ID, yet it's as yet a genuinely able machine, regardless of whether the processor is a couple of years old now.
Pros
Moderately modest
A strong entertainer
USB-A ports
SD card opening
Fantastic battery life
Cons
Old processor
Low base stockpiling
You ought to likewise have enough battery life to get past your every day outstanding burden. Like the later models, the refurbished MacBook Air is appraised for as long as hours of battery life.
While I'd at present suggest the freshest MacBook Air for the vast majority, the refurbished model is as yet a strong other option in case you're hoping to set aside some cash. It's not showy, and it won't win any honors for speed, yet it'll despite everything be a trustworthy gadget all through your scholastic life.
6. Apple iMac 5K (An All-Rounder)
⭐Best iMac for Professional editing⭐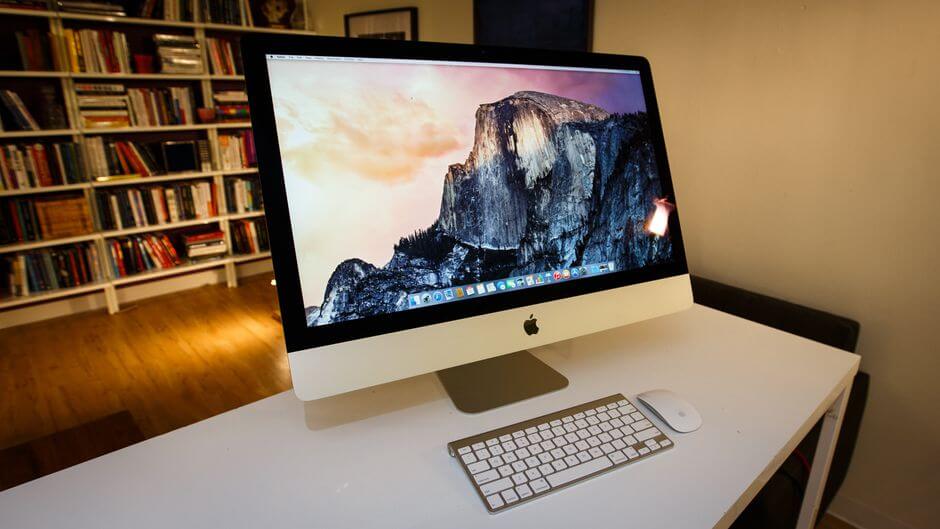 Pros
Powerful Retina 5K 5120-by-2880 P3 display
Three base choices(Other ones maybe better with good memory space)
Cons
Costly with add-ons
Memory not sufficient(8GB)
The iMac 5K is made up of beautiful aluminum and glass with five millimeter-thin profile, which is also equipped with a matching keyboard and Mouse 2 with astonishing looks and color. For 5K, Apple has in hand an exquisite lineup of three 27-inch iMac versions; starting with:
A 3.0GHz 6-core 8th-generation Intel Core i5 processor with a Turbo Boost up to 4.1GHz
8GB 2666MHz DDR4 memory
Radeon Pro 570X with 4GB of GDDR5 memory, and 1TB Fusion Drive storage.
You can increase the storage by buying the options with higher RAM, processor or storage as per your needs.
The latest 5K iMac was released in March 2019 and provides huge jump in the field of performance as if you're running a Ferrari in the runway. It's probably way too fast to your imagination. People who incidentally hate lagging PCs and low performance desktops will just love it and stick to it without going to dig for any other PC in the market. Apple by launching this product has significantly improved way more as compared to its previous models. As a matter of fact, after the upgrade, the computer can also delivers up to 50 percent faster graphics performance, which is perfect for pros with graphics-intensive workloads such as gaming, video/song editing, etc.
7. Apple iMac M1 (Base Model)
Best apple computer for budget Users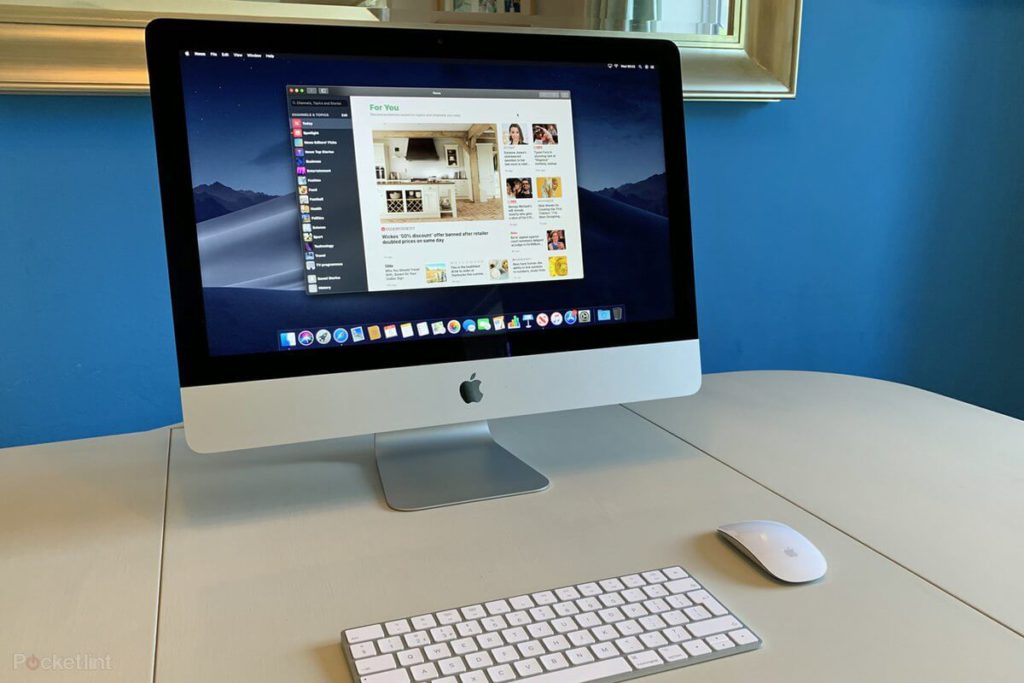 Pros
Cheaper than 5K versions
Two choices for 4K
Cons
Still equipped with Core-i3 processor(Base-option)
4K iMac not available with 27-inch
The iMac 4K is only available with a 21.5-inch display, which in our opinion if not so big is not too small either. It depends on the user/buyer's opinion and the type of work he/she is looking forward to do on the Desktop. This being the least expensive model is equipped with a 3.6GHz quad-core 8th-generation Intel Core i3 processor with 8GB 2400MHz DDR4 memory, configurable up to 32GB, 1TB hard drive, and Radeon Pro 555X with 2GB of GDDR5 memory. The higher-end version includes a 3.0GHz 6-core 8th-generation Intel Core i5 processor and other extras.
Suppose, if you're into gaming and streamer and you've bought a iMac 4K, you don't need to worry because the higher version of 4K will be enough to keep you up in the field of gaming and will not disappoint you any-day soon. As, it'll be backed up with amazing graphics offered by Radeon Pro. Whereas in the case of memory, you can expand the memory up-to as much limit as you pay for the iMac4K
Just like other Macs versions, the iMac 4K has macOS Catalina, which is equipped with an all-new Music app alongside apps for Apple TV and Podcasts. If you're into Podcast and all these new and trending apps, buddy this device is built for you.
8. Apple iMac Pro (The BEAST)
Premium : Best Mac for gaming and everything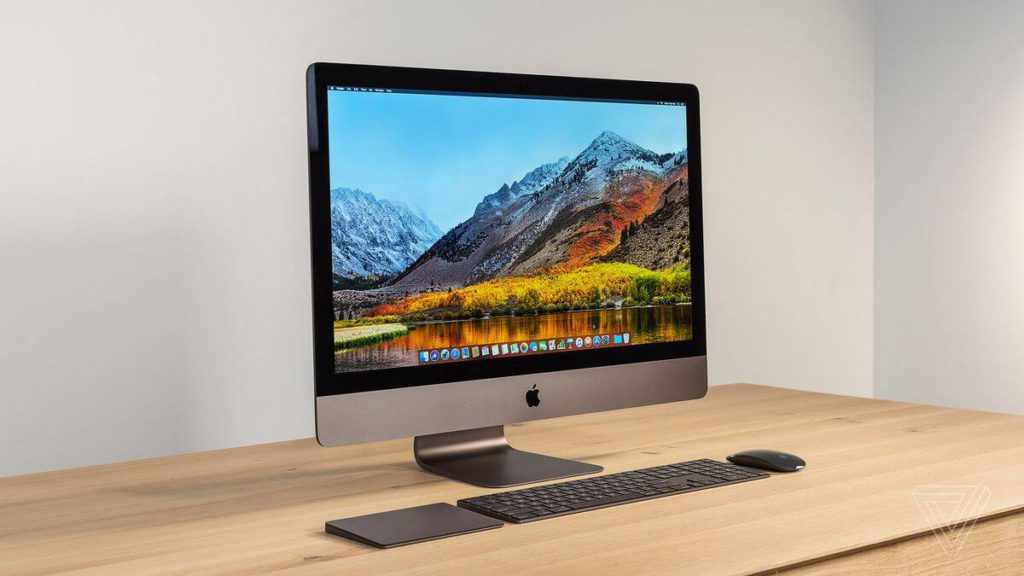 Pros
Lots of customization(As per User's need)
Memory expandable up to 256GB
Only iMac in black
Cons
Expensive
Not for average buyers
This was first introduced in 2017, the iMac Pro has an 8-, 10-, 14-, or 18-core Intel Xeon processor, 27-inch Retina 5K display, AMD Vega graphics, up to 256GB ECC memory, and 10 Gigabit Ethernet. If I'd simplify this, this is one powerful machine!
This is built to cruise for highly professional users in the arena; the iMac Pro is damn costly and can easily cost you around five figures, but then again it'd all depend on your configuration. Dig for this model if you need expanded and abundant resources in your arsenal. It comes with a magical black color and astonishing features which would definitely blow your mind. If you're having a big pocket and want to spend one time in some good and durable stuff which would in turn support and fulfill all your needs, trust me this is what you want.
9. Apple Mac mini (The Underdog)
⭐Best mac for home use (Design, Coding, Editing)⭐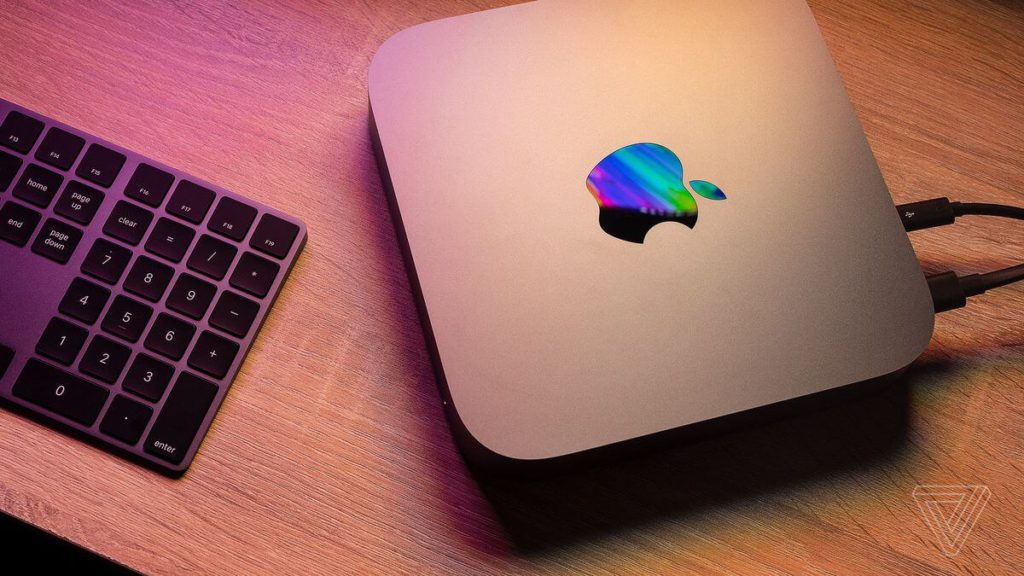 Pros
Least expensive alternative
Works great with most types of monitors
Cons
No monitor or accessories
Can get expensive
The latest Mac mini was arrived in March 2020; the base model is not so expensive and is equipped with a 3.6GHz quad-core 8th-generation Intel Core i5 processor, 8GB 2666MHz DDR4 memory, Intel UHD Graphics 630, and 512GB PCIe-based SSD storage. The processor maybe a little old fashioned or may seem weak, but trust me it delivers tremendously good performance because it structured to do so and is geared by SSD storage and decent memory size which in turn boosts its performance X times.
If you've had a look at Apple Mac mini, you're probably aware that you need to add a monitor, keyboard and a mouse. Also in this case, I'd recommend you improving your device's memory from the base to some higher extent in order to relish a fine and pleasant performance. In fact, you should start with the higher version, because you'll get more storage and nicer performance too.
Where to buy refurbished MacBook?
You can buy refurbished MacBook Air or Pro from official Apple Store or from Best Buy or also from Amazon. All the refurbished Mac systems are quality products at great prices and are Covered by Apple's one-year limited warranty.
Are refurbished macbooks good?
If you buy a refurbished Mac from Amazon, you will get a 90 days limited Warranty. Refurbished MacBook's are also covered by 14-day return policy. The refurbished process is good and you will get a new like MacBook Air. Buy from Amazon refurbished marketplace and you are fully covered for 90 days and can return the product, if you are not fully satisfied.
All of the refurbished MacBook's have 80% battery capacity relative to new.
Does apple sell refurbished MacBooks?
You can buy a refurbished MacBook Air or iMac from official Apple's website. The stock is limited, so hurry if you want too buy a refurbished macBook.
MacBook Air Models
Currently you can buy these MacBook Air Models:
Refurbished 13.3-inch MacBook Air 1.1GHz dual-core Intel Core i3 at just $729
Refurbished 13.3-inch MacBook Air 1.1GHz quad-core Intel Core i5 with Retina Display at $929
Refurbished 13.3-inch MacBook Air Apple M1 at just $1059
Refurbished 13.3-inch MacBook Pro Apple M1 Chip with 8‑Core CPU and 8‑Core GPU at $1099
We have listed the best macs for students (College and university). If you are looking for best iMac for designing, engineering, photo and video editing and for other professional high performance apple computers then follow the below list:-
You can also check our website for the links for your devices and gadgets you're looking for as we're here to serve to the best at the lowest possible prices. Check out the links in the description of the products to save those plentiful of bucks.
Coming back to the MacBook's, undoubtedly, they're all excellent desktop models! But as per our belief, the most appropriate and favorite desktop solution for the year 2023 is the iMac 5K, which is packed full of remarkable features at a reasonable price. There are other desktop Macs worth considering depending on your needs.
MacBook Air vs MacBook Pro: Difference between Two
Want to know the difference between MacBook Pro vs MacBook Air? Want to know which is the best between the two? and which one you should buy?
MacBook Air M1
MacBook Pro 13-inch M1
MacBook Pro 16 inch
Display
13.3 inches (2560 x 1600)
13.3 inches (2560 x 1600)
16 inches (3072 x 1920)
Battery Life
Up to 18 hours of video playback
Up to 20 hours of video playback
Up to 12 hours of video playback
Processor
Apple M1 (8-core CPU, 16-core Neural Engine)
Apple M1 (8-core CPU, 16-core Neural Engine) | Intel 10th Gen Core i5 and i7
9th Gen Intel Core i7 and i9
Graphics
Integrated 7-core M1 GPU | Integrated 8-core GPU
Intel Iris Plus Graphics
AMD Radeon Pro 5300M (4GB), Radeon 5500M (4GB or 8GB)
Memory
8GB, 16GB
8GB, 16GB, 32GB
16GB, 32GB, 64GB
Storage
256GB to 2TB
256GB to 4TB
512GB to 8TB
Thunderbolt 3 USB-C ports
2
2 or 4 Ports
4 Ports
Touch Bar
No
yes
Yes
Security
Touch ID
Touch ID
Touch ID
Audio
Wide stereo sound
Support for Dolby Atmos playback
Wide stereo sound
Support for Dolby Atmos playback
6-speaker array, Dolby Atmos support
Dimensions
12 x 8.4 x 0.6 inches
12 x 8.4 x 0.6 inches
14.1 x 9.7 x 0.6 inches
Weight
2.8 pounds
3.0 pounds
4.3 pounds
Keyboard
Backlit Magic Keyboard with:
78 (US) or 79 (ISO) keys
Backlit Magic Keyboard with:
65 (US) or 66 (ISO) keys
Backlit Magic Keyboard with:
65 (US) or 66 (ISO) keys
Camera
720p FaceTime HD camera
720p FaceTime HD camera
720p FaceTime HD camera
Conclusion
When the need comes into play, first of all before exploring down the article you must recognize your need! You know it the profession you're in, or you're a gamer, a typist, an online-author, businessman, web-surfer, tech-geek or a normal user. Know your needs well before choosing the apple device you're looking forward to.
For many years, Apple MacBooks were considered one of the best laptop computers around. Whether you wanted to do schoolwork, watch movies, or play the latest video games, there was sure to be a MacBook that would be right for what you wanted to do. And over the years, Apple has introduced several models. Unfortunately for students, certain models of Macbooks have gotten harder and harder to find on the market today. With this article, we want to show our top recommended Macbooks for various tasks students commonly do in college and university. Some of these tasks include: playing video games, doing graphic design work, music production, and web design work.
The decision about which Apple laptop is best can be extremely difficult because of the wide range of products available. Not only that, but depending on your needs, one model might be better than another. But, at the end of the day, Apple laptops are great in their own way and it shouldn't matter which version you choose to purchase as long as it fits your needs.
Instead of getting bogged down by trying to compare different Macs, make sure you complete a checklist of requirements and weigh them against each device. This should help narrow down your options even more and make your decision easier.
But in order to save your efforts we've already classified the MacBooks according to your needs and probably if you'll choose it correctly then the MacBook will definitely satisfy your work demands in the best possible manner.
Just because you're at college, it doesn't mean that you should be getting left in the dust. The world of technology is constantly changing, and if you want to take part in that, you need to stay on top of what's happening these days. And, yes, while there are plenty of other devices and gadgets out there that are just as good (maybe even better) than a MacBook, a MacBook is still viewed by most as the go-to choice for people who love Apple products. If you ask me though, I would say that if you happened to have a Macbook already, then why not make the most out of it?
We've given here each product a unique significant name with the help of which you can relate it to your work or to yourself in order to buy it from the links.
What is the best MacBook?
MacBook Air M1 gives the best value and good for daily usage and the MacBook Pro 16 inch provides the best performance. MacBook pro is good for graphic intensive work. And for the powerful business applications you can go with iMac pro with i9 processor, the best computer in the market
which MacBook is best for college?
Holidays season and summer sale are the best time. But amazon and other retailers do sell MacBook's on discounts all the time, so keep an eye on this space and we will let you know about the MacBook's
Which macbook is best for video editing?
MacBook Pro 16 inch i7 is the best MacBook for video editing. But if you are on a budget then you can also go with the 13 inch MacBook Pro M1 model
which macbook is best for gaming
You can either go with MacBook Pro 16 inch or can also buy iMac Pro computer for gaming.
Is Apple MacBook Pro good for students?
Apple's MacBook Pro laptops are hugely popular for use by students. The great displays, long battery lives, and powerful performance all make them ideal laptops for students to use in college or university. You can even get a MacBook Pro in two sizes — 14-inch and 16-inch.
If you're a college or university student looking for the best laptop to fit your every need, then your search has likely brought you to this review, considering the Apple MacBook Pro as an option. Apple laptops have been popular choices among students for many years now, and it's not hard to see why! From their smooth functionality, industry-leading notebook design, and integrated security features that make online learning fun, it's no surprise MacBooks are the PC of choice for the paperless classroom.
What to buy MacBook Air or MacBook Pro for college?
If you're in college and looking for the perfect laptop, you need to ask yourself the question, "Should I buy a MacBook Air vs a MacBook Pro?" That depends on what you consider your primary needs when looking to buy a new laptop.
Choosing between a MacBook Air and a MacBook Pro can be really tough. They both have comparable specifications, but there are some key differences you might not know about.
Students have been using the MacBook Pro for years but Apple recently released a new line of MacBooks called the MacBook Air. The new MacBook Air is an ultra-light notebook computer that weighs just 3 pounds. It has less memory, less hard drive space and costs significantly less than the 13 inch MacBook Pro. This makes it an attractive choice for people who are on a tight budget but need to do more than basic surfing regarding classwork. If you're looking to buy your first computer then you should consider the Macbook Air versus the Macbook Pro.
Can you write essays on a MacBook?
Can you write essays on a MacBook? Yes, you can. A lot of people think that laptops are just for games, emails, and MS Word. But the Apple app store offers tools called "essay tools" that could bring you back to writing like you did in high school. These tools let you stay focused and organized with your writing and help you write an effective essay.
If you are like me, you are always looking for great apps and new ways to improve your workflow. I've tried many applications that help me with writing essays and they not only provide very helpful features but also deliver the best overall user experience. Right now there are many types of essay tools on the Apple app store. If you want to write your daily routines or take notes, Simplenote is a user-friendly app that can help you on your way.