Choosing a Mac, MacBook Pro, or Air can be overwhelming. There are a lot of factors to consider when purchasing Apple's computers: What size should you get? Should you get a refurbished computer? How much RAM will you need? Where should you purchase your new Mac? How can you save money while buying your new MacBook?
If you're looking to buy a Mac, MacBook Pro or Air, following these essential steps first can be the difference between finding your ideal machine and getting it at an over-inflated price.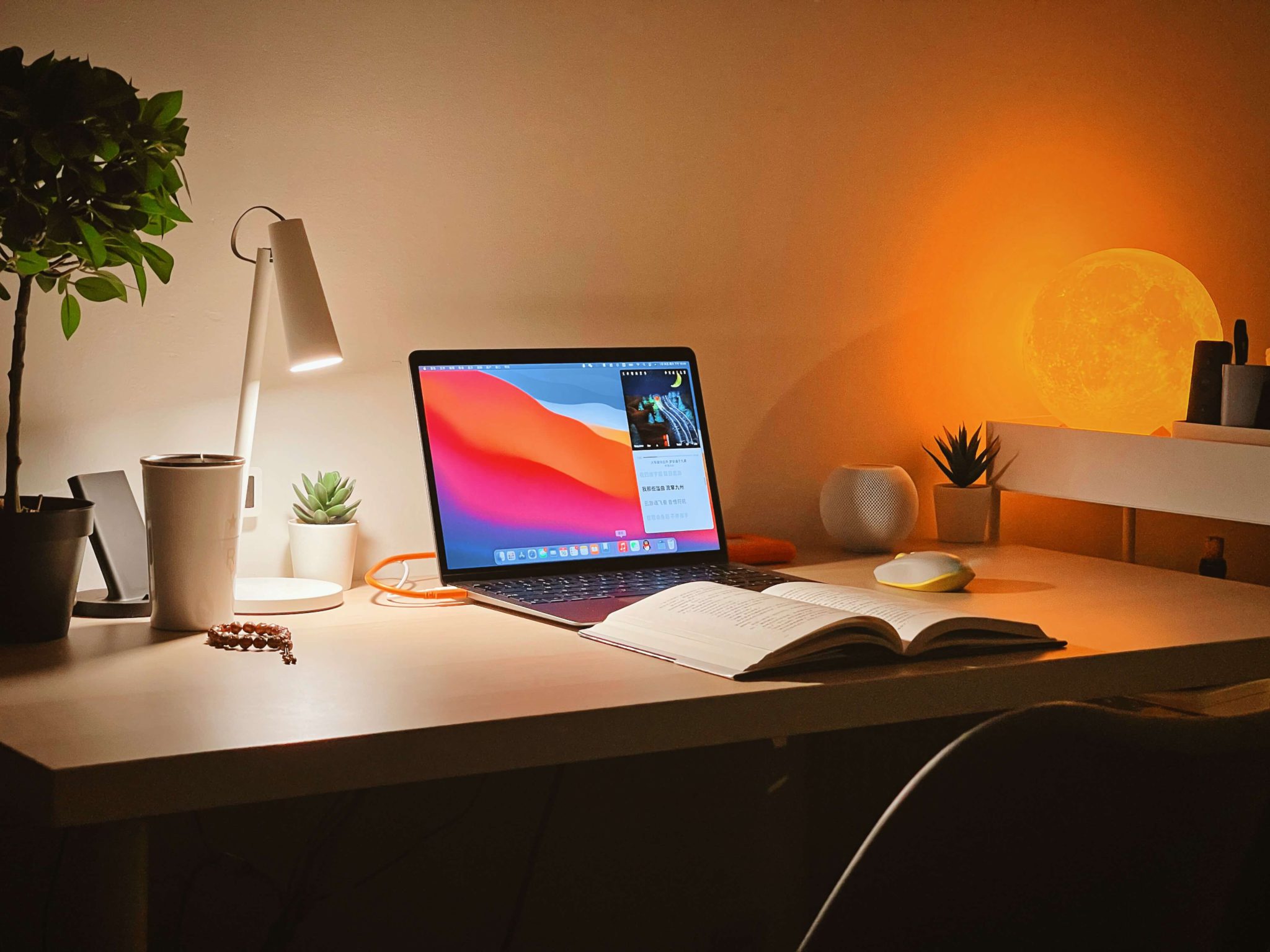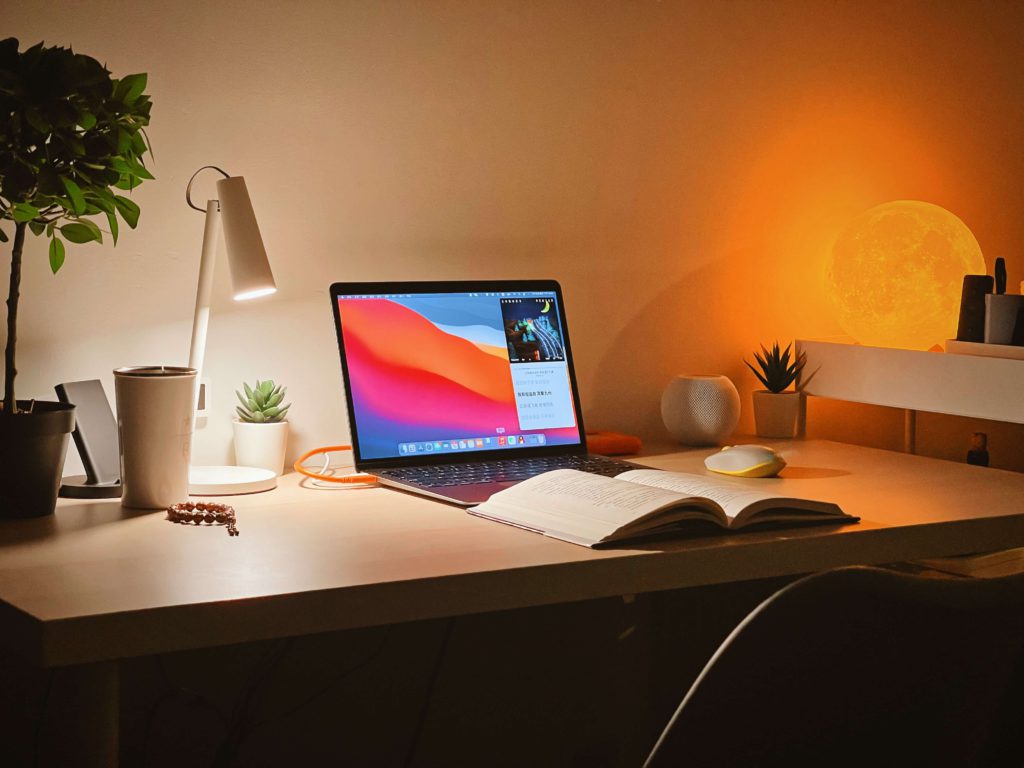 Don't be overwhelmed by the number of Macs available: there are only two ranges, the MacBook Air and the MacBook Pro. The MacBook Air is designed for basic tasks like emailing and web browsing, while the MacBook Pro has enough power for more demanding work, such as video editing and graphics work. Regardless of which you choose, it will be a reliable computer with a long battery life that will last you several years.
If you are a college student and trying to pick the best MacBook for college, then here is a list of best MacBook for College. You must need a laptop that is powerful, affordable and portable.
Before you buy a Mac, you should consider what you want to use it for. If you just need to send emails and browse the internet, then most laptops will do this job fine – including cheaper Windows laptops and Chromebooks. On the other hand, if you want to edit photos or videos (or play games), then you should probably look at more powerful Windows laptops or gaming PCs instead.
In fact, we generally recommend buying a Windows laptop if your needs are fairly specific – or if you're on a strict budget – but if you want an all-rounder computer that's great for general use, then look no further than one of Apple's Macs.
➡ Most Useful Apps for Students
These days, everyone seems to be doing something with a Mac. Business leaders are using Macs to run their companies, designers are using Macs to create beautiful ads and logos, and students are using Macs to write reports and essays. But how do you know which Mac is right for you? Do you need a MacBook Pro or MacBook Air? Are the new iMacs worth the money? We've got answers for all your burning questions about buying a new Apple product.
The Mac line is one of the most popular, long-running and diverse product lines in the history of computing. Over the years, Apple has produced several designs for these machines that have become instantly recognizable to consumers all over the world. Buying a Mac can be a daunting task if you've never owned one before. The software and hardware are vastly different from anything you're likely to find on a PC, so there is a learning curve.
1.  Wait for new models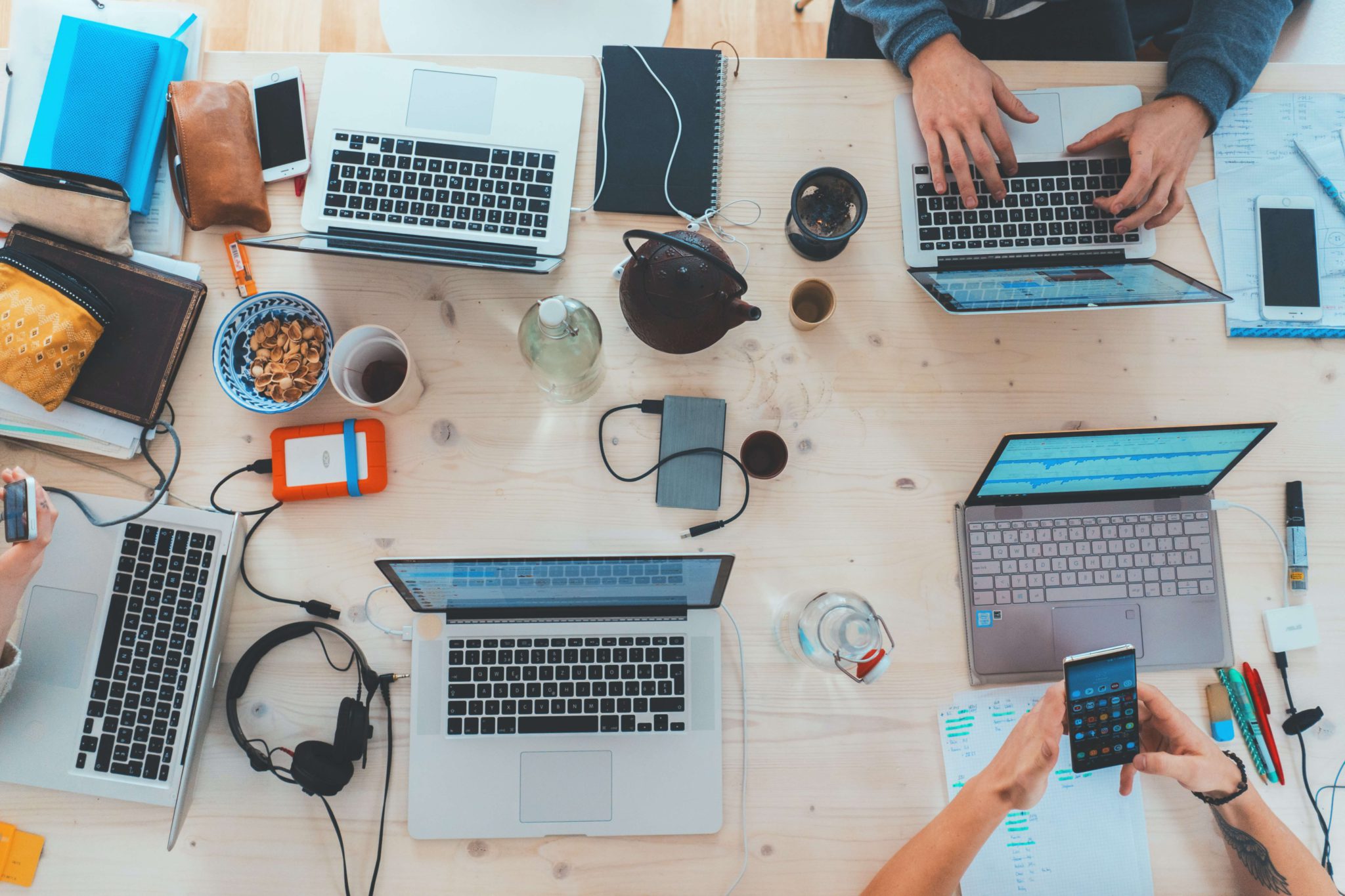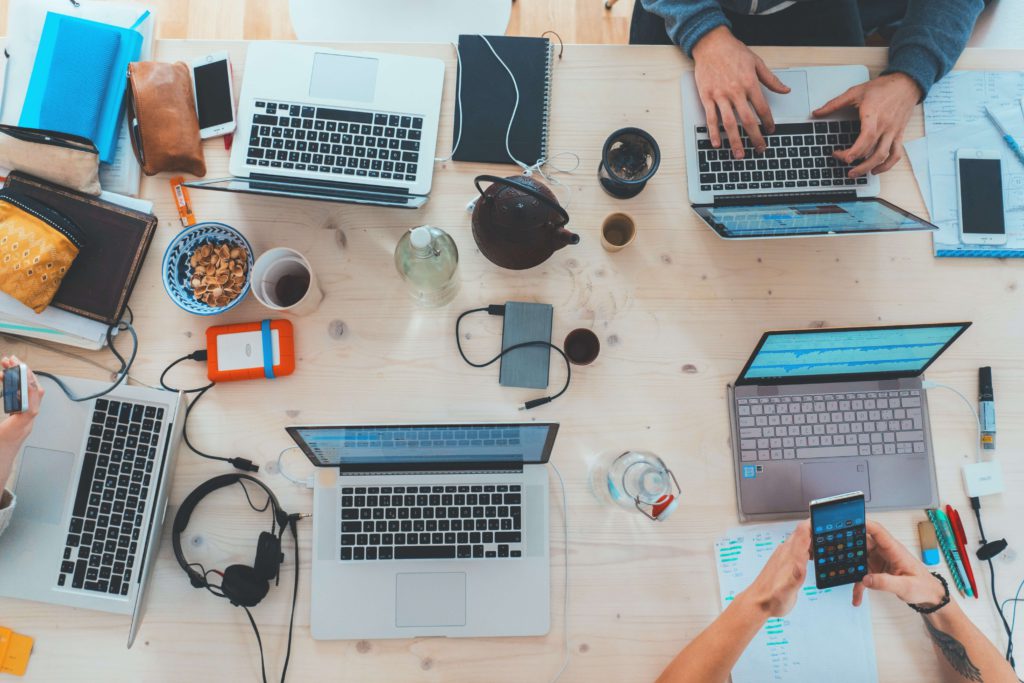 One of the most important things to consider when you're shopping for a MacBook is whether or not Apple are planning on updating their laptop lineup. While there's no way to know for certain (Apple notoriously keeps secrets close to its chest), there are telltale signs that can help you figure out if now is a good time to buy, or if you should put your plans on hold.
It's true that waiting for new models to be released before buying a MacBook could save you money. After all, prices tend to drop when new models are introduced, so it could be worth holding off and picking up the previous generation model at a discount.
If you're planning to buy a MacBook then this is something you ought to think about, because it's likely that the price of existing models will drop as soon as the new ones are announced. It's likely that Apple will also continue selling the older models for a while after at reduced prices.
Either way, if you don't want to end up with a 'last generation' MacBook Pro, we suggest waiting until the new ones arrive before making your purchase.
➡ Best Writing Software for Mac
2 MacBook Air or MacBook Pro?
Step 1: Think about the size and weight of a Mac. The number of models Apple offers might be confusing, but it's also a good thing. Each one is made for a certain use case, from the smallest tablet (iPad) to the largest desktop (iMac). If you want something that fits in your backpack, you probably don't want an iMac. But if you want something that works well on your desk, then an iPad won't cut it.
The MacBook Air is a slim, lightweight laptop that's available in 13inch display. It's the entry-level Mac and the cheapest MacBook you can buy.
The MacBook Air has been on sale for some time now, although Apple has given it a fair few updates over the years to keep it relevant, including faster processors, more RAM and bigger flash storage options. The most recent update came in 2017.
The MacBook Air is designed with portability in mind; it measures just 17mm at its thickest point and weighs 1.35kg (1.08kg for the 13in model). This makes it ideal for taking on your travels. By comparison, the 13in entry-level MacBook Pro weighs 1.37kg and measures 14.9mm at its thickest point (it's thinner elsewhere along its edge), while the 15in MacBook Pro weighs 2kg and measures 18mm at its thickest point (the 15in model is also thinner elsewhere along its edge).
If your needs are modest – emailing, web browsing, word processing and so on – then you'll be very happy with an Air. If you are an artist or someone who does heavy work then you should go for a MacBook Air.
Step 2: Decide what type of Mac you need. Apple makes computers for all sorts of users. If you're doing heavy-duty video editing or design work with professional software like Adobe Creative Cloud, then you need a powerful computer with a discrete graphics card. If all you do is check email and write in Google Docs or Microsoft Office, any Mac will work fine.
Step 3: Choose MacBook or MacBook Pro (or neither). Most people will find that the MacBook Pro is more than they need. The $1,300 13-inch model is the most powerful laptop Apple makes for most people, with plenty of storage for photos and videos and more than enough speed for day-to-day tasks.
If you're debating between a MacBook Air or a MacBook Pro, you've got a lot to consider. The Air's entry-level model is less expensive than even the cheapest 13-inch Macbook Pro. It has a longer battery life and weighs less, too. But if you're looking to do pro work like video editing, you'll need the power that only comes with the Pro.
If you are looking for a notebook that is not too big, not too small, but just right, the 13-inch MacBook Pro is the one to get. This model packs in a lot of power in a very portable form factor. It's also an excellent choice if you want the longest battery life possible.
The biggest downside to this laptop is its screen size. If you are coming from a 15-inch notebook, the 13 inch screen size might be disappointing — especially if you plan to use it for gaming and watching video.
And even though the M1 chip is fast, it doesn't come with a discrete graphics card like the 16-inch MacBook Pro does. That could be an issue if you need high frame rates from your games or want to edit 4K video on your notebook.
In a professional tone: The MacBook Pro 16-inch is the best MacBook for people who need more power and screen space than the M1 MacBook Air delivers. In our tests, it was also faster than the M1 MacBook Pro, although not by as much as you might expect given the price difference. It's a great choice for professional-grade photo and video editing, but it's also slightly heavier and more expensive than the 13-inch model.
The MacBook Pro 13-inch (M1) is the best of both worlds for most people. It has a larger screen than the Air (13 inches versus 13.3 inches), which makes a big difference when you're editing photos or videos. But because it uses Apple's new M1 chip, it's still thinner and lighter than the 16-inch model. Its battery life is also excellent, and its performance is close to that of the 16-inch Pro in our tests.
➡ Best Plagiarism checker for Students
3. Pick the right internal specs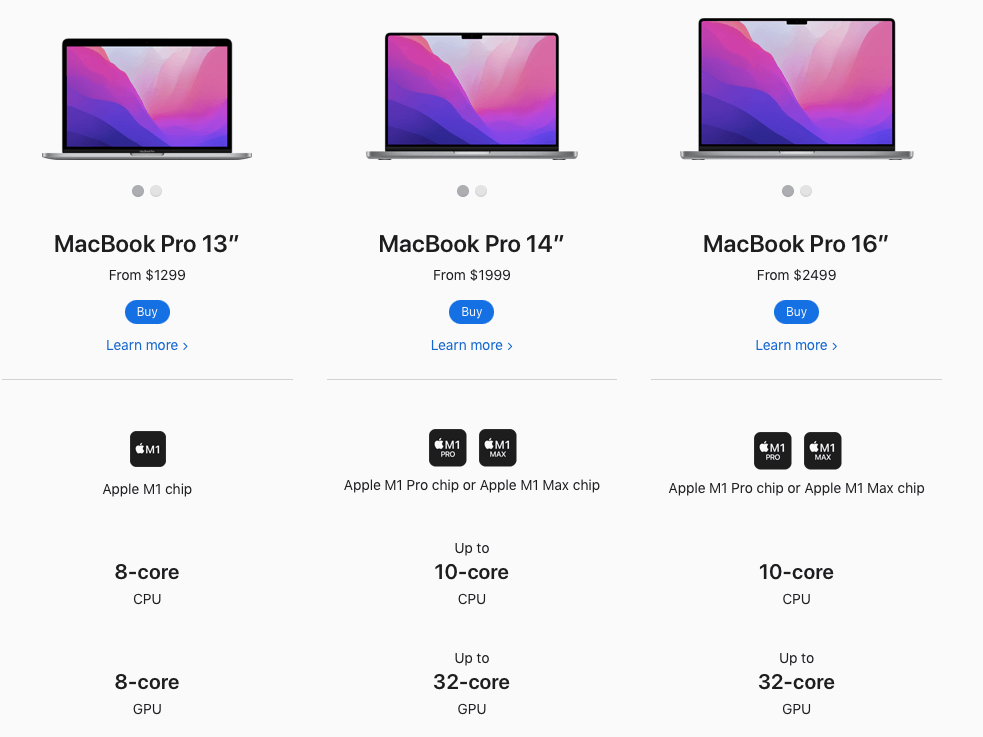 The amount of RAM (Random Access Memory) in your computer will have an impact on how fast it performs certain tasks. If you're going to be doing lots of video editing or playing games, then we suggest getting at least 8GB of RAM.
In the grand scheme of things, the difference between 256GB and 2TB (or even 8TB) may not seem like a great deal. But it matters when you're buying a laptop, especially if you plan on storing a lot of data on it so as to reduce your reliance on external hard drives. Best case scenario: If you're planning to use your computer for basic activities—watching movies, editing video, viewing photos—you won't find that much of a requirement for lots of storage space. But getting more than what you need is nice too, especially if you have a habit of closing apps or working with lots of files at once.
The MacBook's SSD offers fast boot times and app-loading speeds, but storage is also where the biggest price differences between models lie.
So it's important you get it right to avoid a nasty surprise when you get to the checkout.
For most people, the baseline spec of 256GB is enough to store photos and music, plus a few movies. If you know you'll need more space, consider getting a 512GB drive at the very least. This will cost an extra £200 on any MacBook – but it's worth it if you want to keep your Mac running smoothly in the long term.
The choice you make is important: Apple charges a lot for extra storage. For example, upgrading from 256GB to 512GB costs £200 on the MacBook Air, and a whopping £400 on both the 13-inch and 16-inch MacBook Pro.
The base MacBook Air has 8GB RAM, but you can upgrade to 16GB for £160. You get 8GB memory as standard on the 13-inch MacBook Pro, but again can upgrade to 16GB for £150. The 16-inch MacBook Pro comes with 16GB of RAM, but can be upgraded to 32GB for £400.
We'd also recommend opting for 16GB of RAM, as this will make your Mac run faster and smoother, especially when using demanding apps such as Photoshop. This will add £150 on any MacBook Air or Pro, but it's another purchase that will help the laptop last longer.
4. Battery life and portability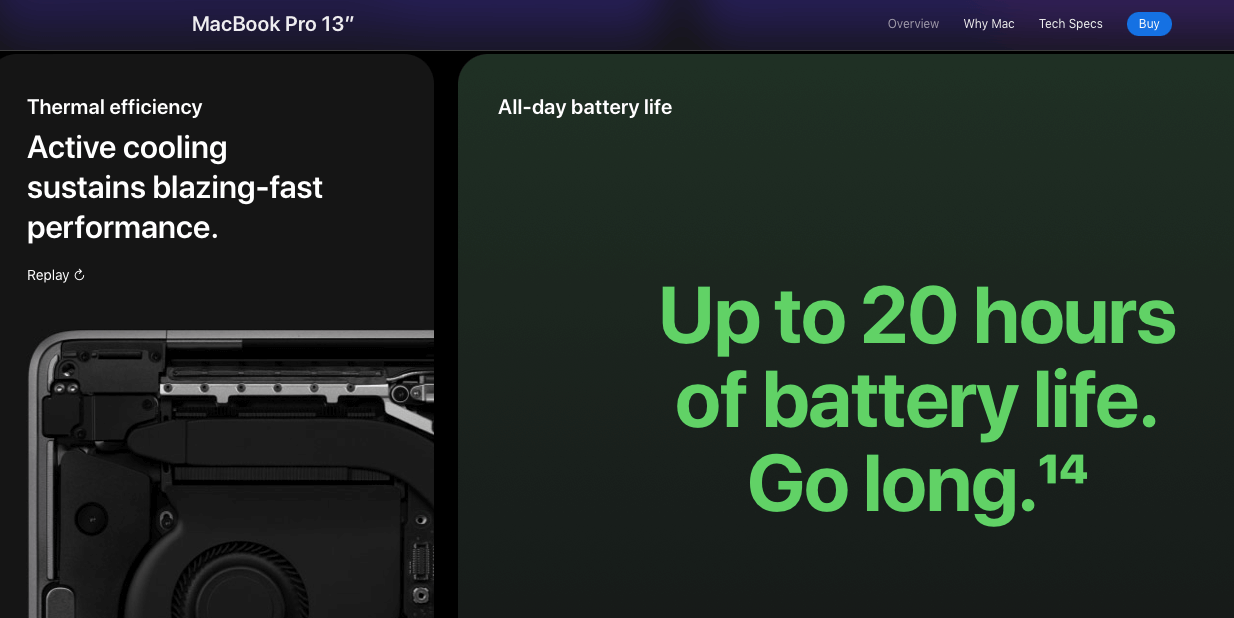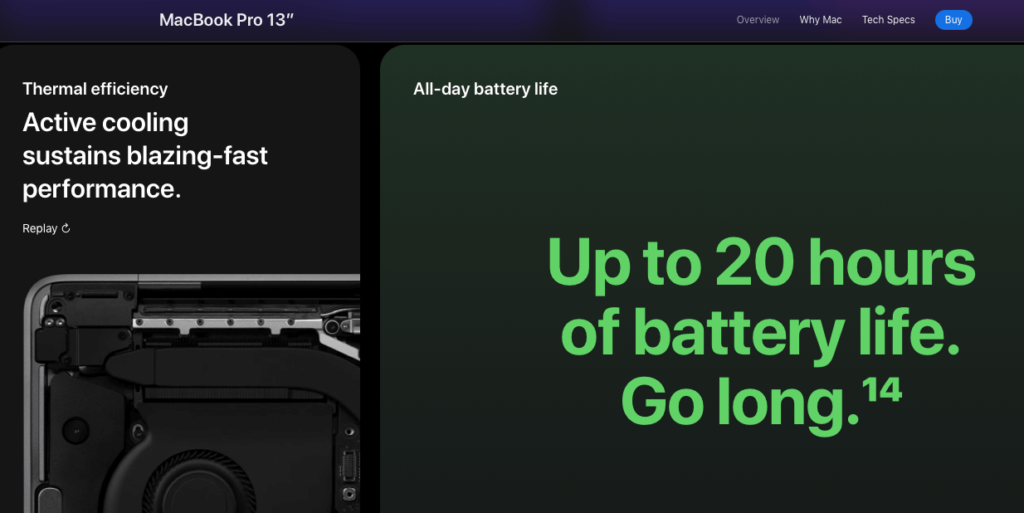 While laptops are still a popular option, many creators are ditching the traditional PC and have switched to a Mac thanks to their superior portability and long battery life. Apple's newest MacBook Air lasts for up to 12 hours of web browsing, but when you take into account the MacBook Pro, you get a bigger display (and more memory) for about the same price overall.
On the other hand, if you want performance without any extra weight and don't mind paying quite a bit more, then consider getting either MacBook Pro in 16-inch size.
If you are looking for a laptop that is light but powerful, with long battery life, the MacBook Air is one of your best options. It is especially good for general use, unlike the MacBook Pro which is designed for professional tasks. This can be a great choice for those who often need to work in different locations and do not want to carry an additional power adapter. Both laptops will generally last 8-12 hours per charge depending on usage.
➡ How to change safari background on Mac, MacBook Air / Pro
It's clear that the MacBook Pro, with its larger screen, faster processor, and increased RAM and storage, is a better choice for those who do more advanced editing work. However, if you're on a tight budget or only need your laptop to browse the web or send emails, the 11-inch MacBook Air is understandably the best option. It'll last much longer on a single charge, and it surprisingly has all of the core features offered by higher-end models.
All in all, it comes down to your needs as a user. Are style, portability and battery life for important things for you? If so, then the MacBook Air is probably the best choice for you. If power and capability are your primary concerns, then you may find yourself more at home with a MacBook Pro. But the truth is that both computers are excellent options for Mac users. Ultimately the choice is up to you.
5. Choose a good warranty and AppleCare plan
When you're shopping for a MacBook Pro or MacBook Air, you might be tempted to save money by skipping the extended warranty and AppleCare plan. But that can be a big mistake. Not only does AppleCare give you peace of mind, it also gives you some important benefits that are well worth paying for.
There are two basic kinds of warranty coverage to choose from: a manufacturer's plan and an extended warranty program. When you're buying a laptop, you'll want to consider both options. Here are the advantages of each:
Manufacturer's Warranty
This covers the Apple product for one year. The manufacturer's warranty covers all defects in materials and workmanship. You'll get free telephone support for 90 days, as well as free repair or replacement of a defective product at no charge during that first year.
Extended Warranty
An extended warranty is also known as an "in-home" service contract because it includes repair or replacement of your laptop at your home or office. This option can be purchased through AppleCare (Apple's extended warranty offering) or another company, but it's much more expensive than the first-year plan. And it doesn't cover damage caused by liquid spills, power surges or dropped laptops, so if you're prone to accidents with your electronics, this may not be worth the additional cost.
In our survey, we found that people were generally happy with their MacBooks and felt that they got their money's worth from them—even those who had taken advantage of AppleCare and experienced a defective product. Most said the service was great and they would recommend it to their friends and family.
Here's what you get with a standard 12-month warranty:
-Hardware and software support
-Free repairs and replacements
-A loaner product while yours is being repaired
But here's what you get with a three-year AppleCare + Accidental Damage plan:
-Software support for the duration of the plan (instead of one year)
-Free repairs and replacements, including coverage for accidental damage (such as spilled coffee, damaged screen, etc.)
-Coverage for up to two incidents of accidental damage per year, with a service fee of $99 per incident
-A loaner product while yours is being repaired (but you may also have to pay shipping both ways)
If you consider how much of your day-to-day routine is dependent on your computer, it makes sense to invest in a warranty that will protect it. A comprehensive warranty can help you avoid an unplanned expense if the computer gets damaged or stops working altogether.
AppleCare for Mac extends your coverage to three years from the original purchase date of your Mac and adds up to two incidents of accidental damage protection every 12 months, each subject to a service fee of $99 for screen damage or external enclosure damage, or $299 for other damage, plus applicable tax. In addition, you'll get 24/7 priority access to Apple experts by chat or phone.
AppleCare+ for Mac Every Mac comes with a one-year limited warranty and up to 90 days of complimentary technical support. AppleCare+ for Mac extends your coverage to three years from your AppleCare+ purchase date and adds up to two incidents of accidental damage coverage, each subject to a service fee of $99 for screen damage or external enclosure damage, or $299 for other damage, plus applicable tax. In addition, you'll get 24/7 priority access to Apple experts by chat or phone.
➡ How To Take a Screenshot on a Mac
Warranties are often overlooked by laptop owners, and they're usually a great way to save money in the long run. A warranty is insurance against potential major repairs you might need down the road. AppleCare+ is one of the most popular warranties out there, and it's specifically designed for Apple products like the MacBook Pro and MacBook Air. It costs $249 for both laptops, but if you ever have a repair that costs more than the price of AppleCare+, you'll be glad you spent that extra money on the warranty.
6 Getting the right MacBook model
Choosing the right MacBook is no small decision, but if you know what you're looking for then it's much easier. This guide will talk you through all the different models, specs and features, so you can make an informed choice about which MacBook is the best one for your needs.
The first decision to make is whether to buy a MacBook, MacBook Air or a MacBook Pro. Having decided that, you need to consider what screen size and specification you'll want. While all models are more than powerful enough for basic tasks like web browsing and email, especially now that all of them have SSD storage as standard (boosting performance), they differ when it comes to speedier activities like editing video or playing games.
You also need to consider what ports you require: the new MacBook has only USB-C ports, while the other two models have at least one USB 3 port in addition to Thunderbolt 2/3 ports; but only the 13in MacBook Pro has an SD card slot. The entry-level model of each machine has slower processors and integrated graphics chips – which aren't much good for games etc – while higher-spec machines have faster 'Iris Pro' graphics chips that help out with these tasks, as well as faster processors.
Once you've decided on the basic type of Mac, MacBook, or MacBook Pro that you want, there are several other factors to consider before you click the Buy button.
If you're unsure which MacBook model is right for you, here's a quick rundown:
-The Air is the most affordable, lightest, and smallest of the three. It comes in 11- and 13-inch screen sizes and has decent battery life and a relatively powerful processor.
-The Pro has a more powerful processor, faster graphics and the option for a larger screen than the Air. It also offers longer battery life than the Pro.
If you want to edit photos or videos, or create graphics from scratch, then you'll need more power than a MacBook Air will give you. The choice here comes down to whether you want a 13-inch model or a 16-inch one. Each has its own advantages: the 13-inch offers excellent portability, while the 16-inch gives you more power (including dedicated graphics).
Finally, if you want to play games on your laptop, then either of these options will be fine when running older games, though newer titles may struggle at high resolutions and detail levels. If gaming is your priority, then check out our roundup of the best gaming laptops—you'll find plenty of Windows-based machines there that are better suited to gaming.
➡ Protect and Check Your Mac for Viruses and Malware
7. Decide whether you want the 13- or 16-inch MacBook Pro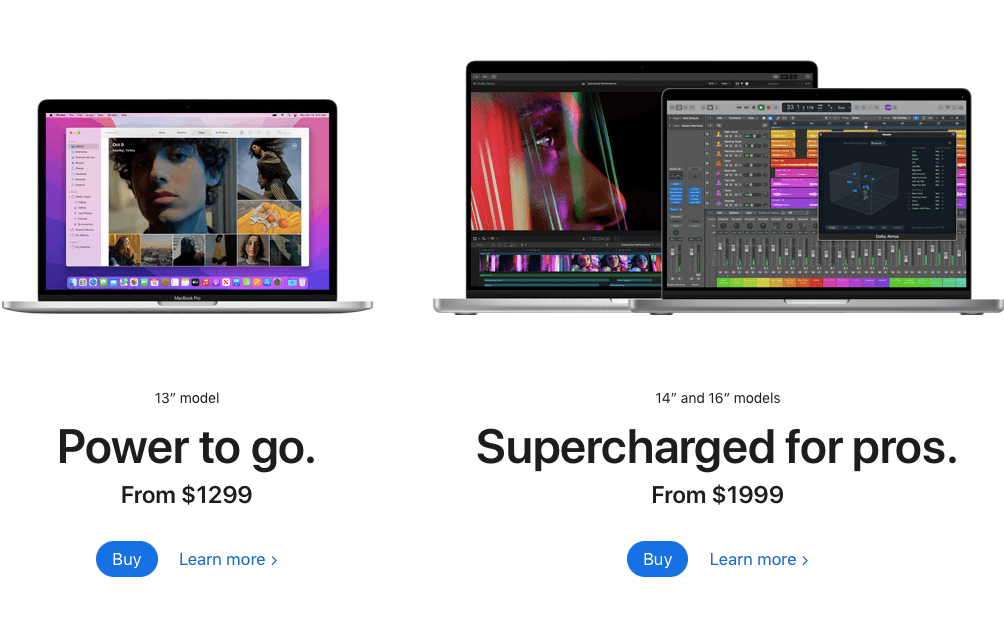 Starting at $1,799, the 16-inch MacBook Pro is a powerful machine with a high price tag to match. If you have to have it, then that's fine — but you may be better off with the 13-inch MacBook Pro with Apple's M1 processor, which starts at $1,299 and delivers similar performance to the Intel version of the 16-inch model.
The main thing you need to decide when buying a new MacBook Pro is whether you want the 13-inch or the 16-inch model.
The 16-inch MacBook Pro has a bigger screen, a keyboard that's more comfortable to type on, and better speakers and microphones. It also has a new thermal design that makes it quieter than ever.
If you're just starting out and don't have any legacy USB-A accessories or equipment, we recommend the 13-inch MacBook Pro. It's less expensive, lighter, and has excellent battery life. Most importantly, it comes with Apple's new Magic Keyboard.
We break down the pros and cons of the 13- and 16-inch MacBook Pro models.
The 13-inch MacBook Pro has a slightly bigger screen, but it's also slightly wider and heavier than the 16-inch model. Both have the same resolution, 2560×1600 pixels. The 13-inch MacBook Pro weighs 3 pounds (1.4kg) while the 16-inch MacBook Pro weighs 4 pounds (1.8kg). The extra inch of screen on the 16-inch model is very helpful when you're editing pictures or working with multiple windows open at once. However, if portability is a priority for you, go with the 13-inch MacBook Pro instead.
8. How much storage do you need?
If you plan to install lots of programs and games, or you want to store lots of photos, videos and music, then you'll need a model with more storage. The more storage a Mac has, the more expensive it is. A MacBook Air can be bought with either 256GB or 512GB or more of storage capacity. A 13in MacBook Pro can be bought with 256GB or 512GB or more of storage capacity. The 16in MacBook Pro can be bought with 256GB, 512GB or 1TB (1,000GB) or more of storage capacity.
A 256GB drive should be enough if you're prepared to carefully manage what's stored on the computer. If you use your Mac for work purposes and have lots of files then 512GB might be better. If you plan to store large video files then it's worth considering one of the higher-capacity models; 1000GB might be best for this purpose as it allows plenty of room for other files too.
If you don't think that your usage will change much over time then there's no reason not to buy a Mac with the maximum amount of storage possible within your budget.
9. Check out refurbished models and third-party sellers
The best way to buy a new Apple Mac, MacBook Pro or MacBook Air is to buy one directly from the Apple Online Store. That way you'll benefit from Apple's 14-day return policy and your order will be covered by a full year's warranty.
But that's not the only way to get a new Mac computer. You can also buy a refurbished Mac or MacBook directly from Apple, which will save you some money. The Apple Refurbished Store sells high quality used machines at competitive prices. The models on offer aren't brand new, but they've been fully refurbished and tested by Apple, so are essentially as good as brand new – plus they come with a one year warranty for peace of mind.
You can also shop around for the best deal on a new Mac at third party vendors such as Currys PC World, Bestbuy, Amazon and John Lewis – which often include guarantees as standard on their products – or even find yourself a bargain on eBay or Gumtree, though you'll want to be extra careful when buying second hand.
If you're looking to save money, buying a refurbished Mac is a great way to get a discount on the latest models. Apple sells refurbished products at its online store, as well as at retail locations.
You can also find third-party sellers that offer second-hand or pre-owned products, such as Amazon and eBay. Some of these options are used and others are refurbished by the manufacturer. It's important to make sure you buy from a reputable source.
Both Apple and third-party sellers have different warranty periods, but they should all still be covered under the original one-year warranty that comes with any new product.
10 How much RAM do you need?
While 8GB should be enough for most people, we think that 16GB is an increasingly good investment. Many tasks that involve more processing power, such as high-end graphics work and video editing, have traditionally been carried out on desktop Macs, but they are becoming increasingly common on laptops thanks to the more powerful Intel processors now found in all recent models. If you think you might use your Mac for such tasks in the future, you may be better off buying a machine with more memory (which is cheaper than upgrading it later).
The answer to that question depends on what you're doing. If you use your Mac for email and web browsing, 8GB of RAM is plenty. If you add Photo editing into the mix, then 8GB is better. If you're doing pro work such as video editing, then 16GB is recommended. The amount of RAM affects how many apps can be run at once and how quickly they run.
You can get a bit more RAM than the factory-standard configuration, but there's no option to get less. The entry-level MacBook Pro has 8GB of RAM. You can't reduce it to 4GB or 6GB, but you can increase it to 16GB or 32GB.
The 13in MacBook Air's default memory amount is 8GB, which can be increased to 16GB or more at time of purchase on Apple's website.
The 16in MacBook Pro comes with 16GB as standard, but you can increase this to 32GB if you have the budget for it.
11. Make sure your Mac is future proofed
When you buy a Mac, you're choosing to enter Apple's ecosystem—and that means you'll be using the company's software, hardware, and online services for the long haul. As long as you keep your Mac running smoothly, it should serve you well for years to come. But what about when your needs change or new technology becomes available? Here's how to make sure that your new Mac is future proofed.
Before you buy your Mac, make sure it's future-proofed for the next few years. The worst thing that could happen is to have to replace it in a year because of outdated specs.
One of the best ways to ensure your Mac will be around for a while is to max out the RAM. You can't upgrade RAM in a MacBook Pro or Air, so you'll have to do it at purchase time.
If you want a machine that will last, make sure it has an SSD. It's an expensive upgrade, but one that most people don't regret if they're using their machines on a daily basis. Again, this isn't something you can upgrade later; it has to be done at purchase time.
If you need more storage than comes standard in your computer, consider buying external drives as needed instead of paying extra for internal ones. USB 3.0 drives are fast and inexpensive. It's easy enough to swap them out when you need more space or get faster drives down the road, and you can carry them with you when traveling if necessary.
AppleCare is another thing to consider when purchasing a Mac.