So, you want to change the Safari background image on your new MacBook Air or Pro? Me too! Let's get started. Safari is Apple's default web browser. Safari users have the option of creating a custom start page to their liking, including changing the background image to anything they want.
➡ How to update Safari on iPhone and iPad
If you are running macOS Mojave, Catalina, Big Sur, or higher, you should have already received an update that offered Safari 14.0 or higher. 14.0 offers a streamlined interface for quickly setting up your start page, allow links to open in side tabs, and more.
➡ How to block websites on Mac: Safari, Chrome, FireFox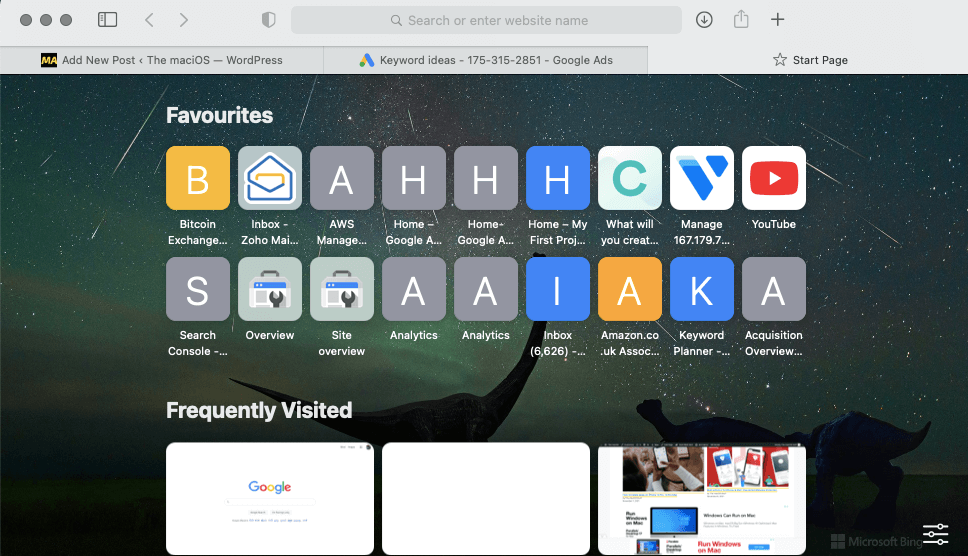 Apple has packed a lot of great features in its latest MacBook edition. If we talk about the design and display, the best things I like in this device are its thin and light profile and great battery backup. Although it has decent functionalities, I don't like one issue that's bothering me about this device.
➡ How to edit background of Photo
The background image that comes with this laptop is overly bright and may cause eye straining for users after prolonged use. However, if you want to change the background image of Safari on your Macbook Air or Pro, this guide will help you to do so in a few simple steps.
There are many things you should be doing to increase productivity with your Mac. One of the most basic but often overlooked features is changing the default safari browser background image. It's perfectly possible to customise it to match other apps on your desktop.
Steps to change your safari background on your MacBook
The default Safari background image that Apple has chosen isn't always appropriate for our taste. It can be too bright, too white or just plain ugly. That's why we want to change it to something else. There is a way to do this and it is simple and easy.
Open the Safari browser on your Mac desktop or MacBook.


When on the start page, click the Menu button which is in the bottom-right corner of your Mac screen. Check the "Background Image" option.


Below the background image you can scroll horizontally between number of built-in bundled images that you can set as the default background image for the safari by clicking on it.


If you want to add a custom image, click the "+" button.


A new window will open and from there you can select any image from your Mac folders. Select the image you want as the safari background and click the "Choose" button.


The image will be set as a start-page background for MacBook's safari browser.


You can also remove the old safari background wallpaper by clicking on the "X" button to remove the old image and then repeating the process Open the Safari browser on your Mac desktop or MacBook.

Some thoughts
Safari is a big part of macOS appeal, so you might want to use it instead of Chrome or Firefox. macOS Big Sur adds a lot of customization options to Safari to help you get the most out of using the browser.
When you have to stare for hours at a screen, it's natural to want something bright and appealing for your desktop wallpaper. With macOS Mojave, the Safari browser comes with some amazing image collections or brings a fine selection of famous artwork or nature pictures that you can use as your background.
From the new wallpapers collection in macOS Mojave, there are some really compelling images of ocean life, nature scenery, while some others have patterns of geometric shapes. To add a new background picture to the Safari browser on your Mac, there are more options than ever before. You can also add your own clicked photos or family images to the safari start page background.
Safari is one of the best reason why people buy Mac computers. The software's impeccable performance, insights, and above-the-rest security have made it a must-have for iPhones, iPads, iPod touch, Apple TV, and even other Mac computers. With highly secured browsing features, Safari has won the heart of millions worldwide.