Soon after the release of macOS Monterey, it started causing a range of issues for a lot of users. 
With macOS Monterey, Apple has released a number of major changes. We wanted to take a look at a lot of the problems people have been reporting and provide solutions or potential solutions where possible.
We'll also run through troubleshooting steps for lots of other common problems with macOS Monterey starting with some things to try before you do anything else.
➡ Reasons to Update Your Mac to Monterey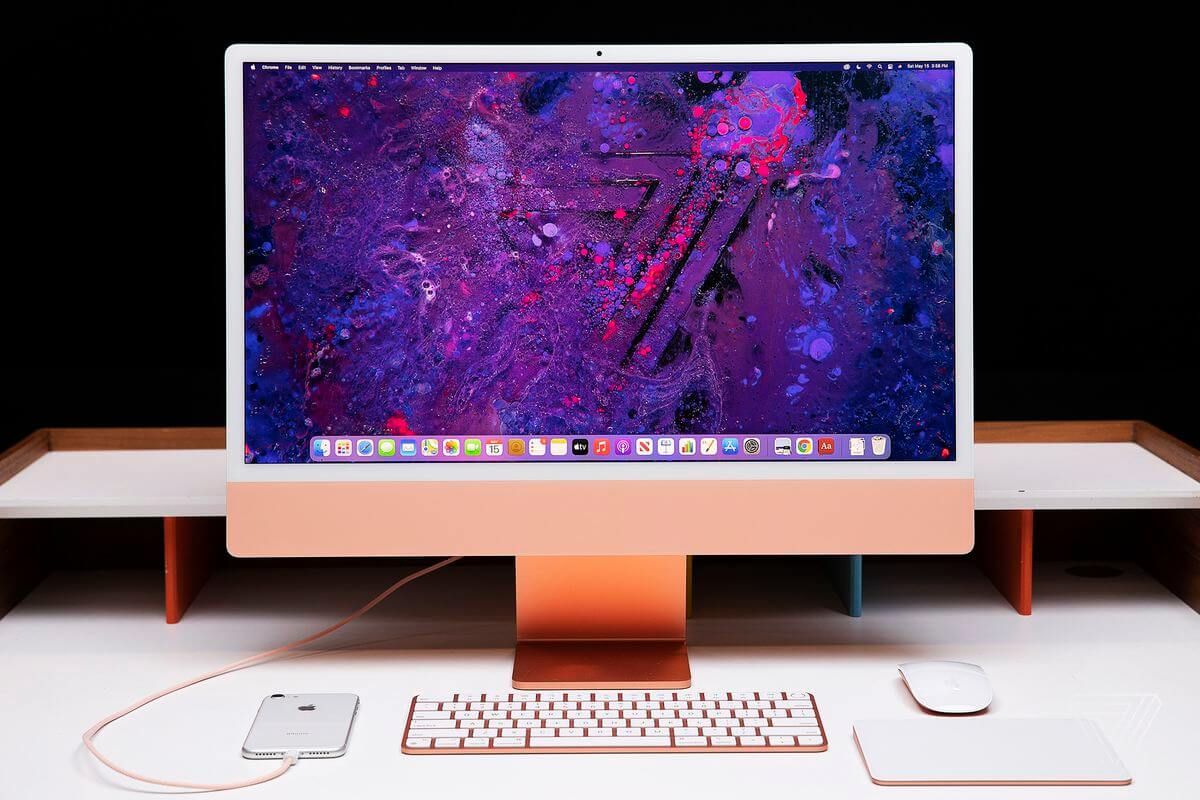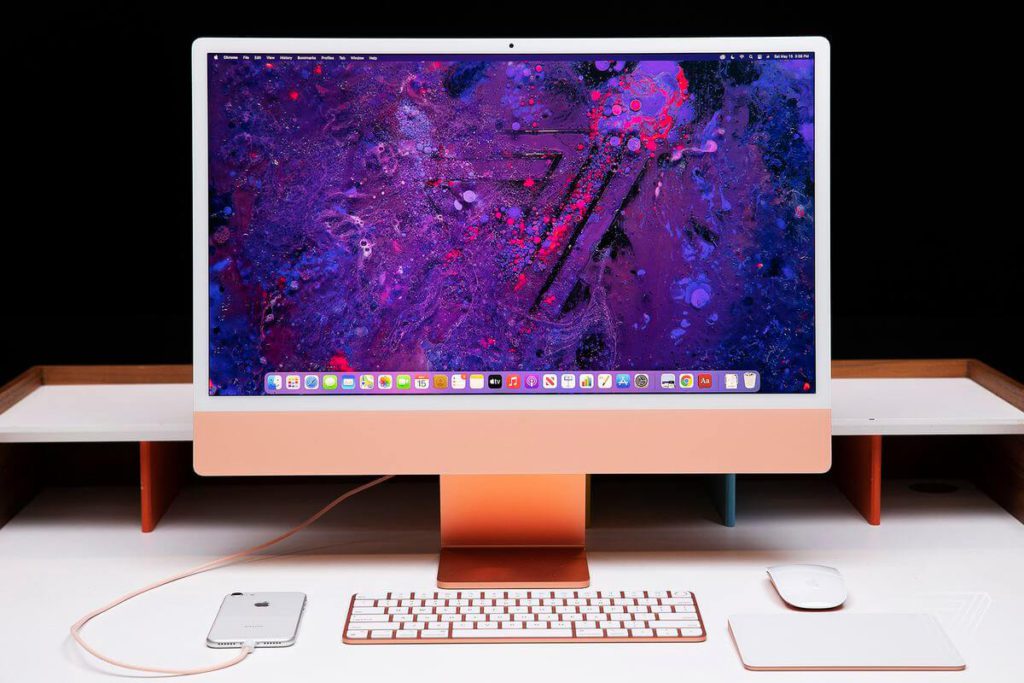 If you're just about to install or upgrade to macOS 12 Monterey for the first time, then you may be concerned that you might also experience problems with your MacBook Air or Pro. Don't worry, because in this post we'll go through some of the most common errors and problems with macOS 12 Monterey. And offer tips, advice and solutions to help fix these issues.
➡ macOS Monterey: How to Enable and Use Full Keyboard Access
If you've been using a public beta version of macOS 12 Monterey, you'll know that bugs do exist. When the final version became available to download, I took the plunge and decided to upgrade my main desktop to it. However, if you're encountering macOS 12 Monterey problems, don't panic as there are a number of easy solutions. Let's take a look at some of them below.
➡ macOS Monterey: How to change the cursor color on Mac
In parallel to the launch of macOS 12 Monterey, Apple also presented two new MacBooks Pro. The 14-inch MacBook Pro is a powerful tool that will delight professional users as much as digital artists. The 16-inch MacBook Pro, on the other hand, is a real force thanks to its Pro Max Processor.
While macOS 12 Monterey has been launched this week on new Apple MacBooks, the update is also available for people with older Macs and MacBooks.
But while macOS 12 Monterey has been widely hailed as the most powerful operating system Apple has launched for its Macs, it's also been plagued with a number of problems. Indeed, while few people doubt that the new operating system is a performance boost on paper, some users have reported some problems with the new version of macOS.
So if you've upgraded to macOS 12 Monterey and want to know what some of your early thoughts on it might be, we'll take a look at some issues people might be experiencing.
1. Fix macOS Monterey download problems (Downloading and Upgrading to macOS Monterey)
Oftentimes, macOS 12 installation problems can be rectified by making sure that the client system is connected to the internet. When users download macOS Monterey, they need to make sure that they are not behind a proxy. They also need to check their network settings if they are experiencing any connectivity glitches.
The most common macOS Monterey download errors people encounter is the following: "Installation failed." or "The network connection was lost" or "Installation of macOS could not continue. Installation requires downloading important content. That content can't be downloaded at this time."
If you're trying to download macOS monterey but encountering problems, there may be trouble on Apple's server. One way to check this is to check the live status of the Apple Server here. If everything is fine, try downloading macOS Monterey at another time because the traffic may have just overwhelmed Apple's network.
Try again in a few hours and check the status of the macOS Monterey download on Apple's live server. If both fail, you can also choose to Wait for Network, which gives the option to download when you're connected to a secure (non public) network.
There should be a section labelled 'macOS Software Update'. If it has a green dot, then there's no issue, but other colors suggest there's a problem with Apple delivering the update.
If there's a green dot, there's no issue, but if there's any other color, there is. And unfortunately the only way to fix this is to keep checking throughout the day, or try again at a different time.
2. Fix "gateway timed out" error when downloading macOS Monterey
You're downloading macOS Monterey, the latest version of the Mac operating system, but after a while, you get an error that says "gateway timed out" or "bad gateway." That's frustrating when you want to download the new version of macOS.
Mac tends to throw up a "gateway timed out" or "bad gateway" error when the download stops.
If you are having trouble downloading macOS Monterey, try starting your Mac in Safe Mode, then download and install it once again.
3. Fix macOS Monterey install problems
Apple macOS (formerly Mac OS X) is designed to be compatible with hardware manufactured in the last 6-7 years, but if your Mac or MacBook is older than any of the devices on that list, then it means you won't be able to download and install macOS Monterey. If this means you're considering a new device , then check out our best MacBooks and Macs for more buying advice .
➡ How to update Safari on iPhone and iPad
If you're wondering if your MacBook is compatible with this update, then check the list of devices 
If you're not sure about your Mac model, you can find this information in two places: 1) On the underside of your Mac or MacBook, you should see a label containing details about the device. 2) If you're using your Mac computer with an Apple Cinema display, it will also include details about the Mac underneath the display. If you don't see these labels, it might be worth taking your computer into an Apple retail store to get it checked out.
4. Fix macOS Monterey is stuck on 'Setting Up Your Mac'
If you have a Mac or MacBook and have installed macOS Monterey, but a message appears saying 'Setting Up Your Mac' and the progress bar at the bottom of the screen seems to be stuck at '0%', then unfortunately your Mac may have become stuck. Here's what to do.
➡ Should i upgrade to big sur?
If macOS Monterey is stuck on 'Setting up', then reboot your Mac or MacBook. This may seem counterintuitive, but the installation process should have actually completed with no problems. When the boot process completes, the computer will be ready for use.
➡How to Update iPhone 11 / iPhone 11 Pro / iPhone 11 Pro Max
If macOS Monterey is stuck on a screen telling you to set up your Mac, a proper shutdown may occasionally help. To do a proper shutdown press and hold the power button for 5 seconds until the computer turns off. Wait about 10 – 15 seconds. Then press the power button again until the Mac turns back on.
5. Battery life issues after installing macOS Monterey
If you feel that your MacBook Air has lower battery life after updating macOS Monterey, tips below will be helpful.
Currently, a few apps that did not get a chance to adjust their performance for macOS Monterey may have been causing battery drain issues on some devices. Your new computer is equipped with a powerful set of technologies.
➡ How to turn on Low Power Mode in macOS Monterey
Apps have the opportunity to take advantage of them for a better experience, but sometimes developers need time before they add support for new macOS versions. In some cases, if you're not seeing the expected battery life from your new computer, there may be an app that needs to be updated or removed from your computer.  
Safari is the only one that gets everything right. The rest try to copy Safari's approach, but still struggle with various issues that come up over time. Safari keeps my Mac always above 40% battery at the end of the day with WiFi on, where Chrome comes close to 10% in some cases. Now with Monterey–a huge boost for Safari–I am sure it will stay above 50% more often than not."
➡ How to Update AirPods, AirPods Pro and AirPods Max Firmware
Extend your battery life up to 20-30% with energy saving mode, an app that automatically improves your battery's health. Energy saving mode works behind the scenes, adapting to how you work by dimming your screen when you're not using it, turning off radios when you're asleep, and more. The effect is cumulative. The more you use it, the better it performs, so just get on with your day while energy saving mode gets on with saving your battery life.
➡ How to Update Mac | MacBook Air | MacBook Pro
If you experience battery life issues after installing macOS Monterey, we would recommend trying Apple's native power management settings. These will reduce the system clock speed and display brightness: System Preferences > Battery > Low Power Mode. This feature is also available on older versions of macOS and can help improve battery life.
6. Fix AirPlay problems in macOS Monterey
Many of us downloaded macOS Monterey hoping to enjoy the new AirPlay 2 feature. As we all rushed into trying it out, many people reported problems. AirPlay freezing, working painfully slow, or not working at all. We don't know the reason, but we found some fixes you could try.
Go to> System Preferences > Security & Privacy > Firewall
Open Firewall Options
Toggle off "Block all incoming connections" and select "Automatically allow built-in software to receive incoming connections."
Reset NVRAM
Shut down your MacBook Air or Pro.
Press and hold Option + Command + P + R for about 20 seconds
Wait until your Mac starts booting, then release the keys.
Conclusion
It goes without saying that new software releases always come with bugs and issues. When macOS 12 Monterey was released recently, it didn't take long for people to realise some bugs and annoyances had snuck their way into Apple's latest software.
New features of macOS 12 Monterey include FaceTime Audio, Safari Tabs in One App window, redesigned App Store, Game Center with voice chat, new application updates with automatic downloads, new Retina Display with Retina 4K display on the MacBook Pro 14-inch (2021), enhanced Night Shift mode, AirDrop with iCloud, Spotlight search for finding information with smart suggestions, Siri Shortcuts feature with natural language processing to find what you want form your Mac.
Let us be the first to say: our list of problems with macOS 12 Monterey is by no means comprehensive and this problem, that problem and the other problem may just be down to user error. However, we've done our best to juggle all of Apple's new features and user requests, but if you do experience any issues, be sure to drop a line in the comments section as it will undoubtedly help others with the same problem.