Looking for top games to play on a Mac? Don't have a windows PC and searching for best PC games to play on MacBook pro and macBook Air?
Check out the newest, top rate, top selling and hand picked macOS supported games that you can play on your Mac, MacBook Pro and MacBook Air.
Got a new Mac computer? Or Bought a new MacBook Pro or MacBook Air that comes with the powerful M1 chip? The new MacBook pro laptop is so powerful that you easily play latest High-end games at high settings without any lag problem.
This is the list of some of the best Mac games free and paid that you can play right now.
| Games | Supported OS | Buy or Download |
| --- | --- | --- |
| Disco Elysium | macOS, Windows, Nintendo Switch, PlayStation | Amazon, Steam |
| Divinity Original Sin 2 | macOS, Windows, Nintendo Switch, PlayStation | Amazon, Steam |
| Crusader Kings 3 | macOS, Windows, Nintendo Switch, PlayStation | Amazon, Steam |
| Stardew Valley | macOS, Windows, Nintendo Switch, PlayStation | Amazon, Steam |
| Civilization VI | macOS, Windows, Nintendo Switch, PlayStation | Amazon, Steam |
| Life is Strange | macOS, Windows, Nintendo Switch, PlayStation | Amazon, Steam |
| Portal 2 | macOS, Windows, Nintendo Switch, PlayStation | Amazon, Steam |
| BioShock Infinite | macOS, Windows, Nintendo Switch, PlayStation | Amazon, Steam |
| Planet Coaster | macOS, Windows, Nintendo Switch, PlayStation | Amazon, Steam |
| Hollow Knight | macOS, Windows, Nintendo Switch, PlayStation | Amazon, Steam |
| Diablo III | macOS, Windows, Nintendo Switch, PlayStation | Amazon, Steam |
| Football Manager 2022 | macOS, Windows, Nintendo Switch, PlayStation | Amazon, Steam |
| The Stanley Parable | macOS, Windows, Nintendo Switch, PlayStation | Amazon, Steam |
| Prison Architect | macOS, Windows, Nintendo Switch, PlayStation | Amazon, Steam |
| Transport fever | macOS, Windows, Nintendo Switch, PlayStation | Amazon, Steam |
| Subnautic Below Zero | macOS, Windows, Nintendo Switch, PlayStation | Amazon, Steam |
| Black Ops | macOS, Windows, Nintendo Switch, PlayStation | Amazon, Steam |
| Euro Truck Simulator 2 | macOS, Windows, Nintendo Switch, PlayStation | Amazon, Steam |
| Overcooked 2 | macOS, Windows, Nintendo Switch, PlayStation | Amazon, Steam |
| Running with rifles | macOS, Windows, Nintendo Switch, PlayStation | Amazon, Steam |
| Rust | macOS, Windows, Nintendo Switch, PlayStation | Amazon, Steam |
| Terraria | macOS, Windows, Nintendo Switch, PlayStation | Amazon, Steam |
| Total War Three kingdoms | macOS, Windows, Nintendo Switch, PlayStation | Amazon, Steam |
| Fortnite | macOS, Windows, Nintendo Switch, PlayStation | Amazon, Steam |
| XCOM 2 | macOS, Windows, Nintendo Switch, PlayStation | Amazon, Steam |
| Hades | macOS, Windows, Nintendo Switch, PlayStation | Amazon, Steam |
| Thimbleweed Park | macOS, Windows, Nintendo Switch, PlayStation | Amazon, Steam |
| Old World | macOS, Windows, Nintendo Switch, PlayStation | Amazon, Steam |
| Besiege | macOS, Windows, Nintendo Switch, PlayStation | Amazon, Steam |
| Descenders | macOS, Windows, Nintendo Switch, PlayStation | Amazon, Steam |
You can follow the below article to get more detailed review of theses games.
We have a lot of favorites, but we've tried to select those that are particularly popular. The categories below don't cover the full array of potential gaming options. In some cases, we had to choose between our favorites in a given genre, but we've made sure each list is fairly exhaustive. I think you'll find something you like in these articles:
There's no denying that, from the start, Mac Systems have always been fast and very well optimized with day-to-day education and business apps. Even for professional photo and video editing projects many professionals opted for Mac systems over Windows.
But, the compact design, third-party processor coupled withunder-powered graphics card altogether was the main reason for average gaming performance. All these weak hardware choices (in-terms of gaming) and closed-compact body design; and the absence of well designed air ventilation dampened the enthusiastic gaming community.
So, gamers always preferred Windows over Mac computers. And, the MacBook users were also skeptical about the gaming performance of their MacBooks.
All-in-all, Most of the major gaming developers have abandoned the macOS system for major game release.
For longer gaming sessions check out this best gaming chair.
Now, at present, the MacBook's are faster and are powerful enough to run powerful games with no lag and temperature issue. Apple has also launched Apple Arcade, their own version of gaming store. Apple arcade also has very high quality Mac games that you can play, and more developers are also making mac games.
You can choose from these best MacBooks to play best Mac games with the new powerful M1 chip. You can go with any new Mac: MacBook Air to play high end games at mid settings or you can also go with the powerful MacBook pro and iMac systems to play strategy or RPG games.
MacBook games have really come a long way. Discrete graphics and SSD drives have allowed for beautifully rendered 3D worlds, challenging gameplay, and intuitive interfaces. No longer are MacBook games limited to simple casual fare such as FarmVille and CandyCrush.
They're rich, thought-provoking experiences that push the boundaries of what can be done on a small portable laptop. There are literally thousands of games available on Steam and the Apple App Store designed specifically for MacBook computers.
In this article, I'm going to present some of my favorite MacBook games ever.
Follow the below list to know which are the best games to play on mac:
1 Disco Elysium : The Best Mac Game to Play Right Now
Disco Elysium is a psychedelic roguelike that revels in the excesses of the 1970s, asking players to survive three nights at a discotheque as they attempt to piece together their own shattered memories.
The world of Disco Elysium is one of poverty, violence, abuse and corrupt politics. It's also a place where the mundane is transfigured into the wondrous by its decadent denizens, and one man can change it all. This game has been described as "D&D if it was written by Franz Kafka".
Kicking off with a bang, your friend's show is getting out late and you can't find anywhere to park. Fuming, you run into the club and start questioning everyone… but it appears you might have missed the entire performance.
Luckily, before your temper gets the better of you, someone offers to introduce you to some detectives who might be able to help. When you realise that this adventure just got sucked deep into the rabbit hole you quickly go with it.
It takes all of five minutes of this new quest for Disco Elysium to really open up and shine, taking what seemed like a potentially annoying reaction timer based mechanic that vaguely resembles the original Phoenix Wright games and twisting it into a fully fledged RPG system unlike anything I've seen in gaming before – it's must reading material for anyone interested in narrative design in games.
Gripped by a spiralling psychodrama you must now sort through conflicting memories and come to terms with the grim realities of a world on the brink of collapse.
You will take a risky journey across an assailant's city, entering suspect minds to recover memories that are key to your own survival. As you explore your memories, Disco Elysium is as much about emotional engagement as cerebral problem solving.
It is a unique game where players must debate with themselves and make challenging moral decisions. It also has stunning art direction creating a world saturated in iconic 70s film and fashion references.
Disco Elysium offers players a fully interactive and explorable 3D world paired with an original soundtrack from the award-winning composer behind 'Thirty Flights of Loving'. A truly captivating story-driven adventure for keen gamers with the ability to command their own narrative flow and choices: You decide who you are.
I can't remember ever feeling this way about DLC before, but Disco Elysium's first expansion, The Final Cut, feels like a complete game.
It does the sort of things we come to such expansions for – it sheds more light on elements of an already interesting and engaging story – but it does so in a way that makes me feel as if my time has actually been well spent.
This is a series of quests wrapped up in a cyberpunk noir setting, where the decisions you make actually have consequences that feel meaningful, and while some are worse than others it's amazing just how fully realized this world feels now.
Divinity: Original Sin 2 is one of the most impressive RPGs I've ever played. It's an isometric RPG, which means that it's a game in which you play from the top-down perspective, and the camera is not moving.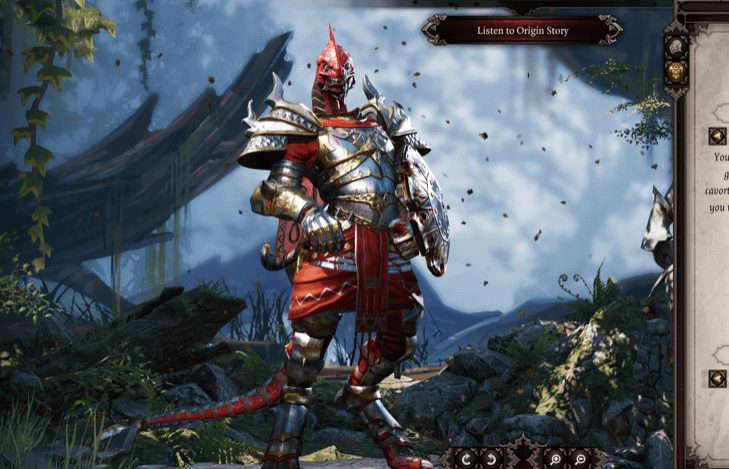 One of the most loved games that you can play on your Mac. Divinity: Original Sin 2 definitely deserves this first place due to its rich lore and story telling.
The content and the playstyle are the best features of this all time top-rated game. I can play this Role play Strategy game on my MacBook Air for hours and will never get bored. Kudos to it's original story and hours of rich battle content, a must game to play on your Mac.
The Divinity: Original Sin 2 is a game that will challenge you, immerse you, and reward you. It's also now fully translated into both French and German! This epic RPG is without a doubt one of the best games this – or any other – year, with everything an RPG fan could ask for.
With deep combat, endless character customization options, and tons of secrets to discover, Divinity: Original Sin 2 is the ambitious sequel that longtime fans of the series have been waiting for all these years.
Based on one of the most successful RPGs of all times, Divinity: Original Sin 2 enjoys a stellar reputation, and is now available for Mac. This version features a lot of technical improvements, as well as a large list of updates to the overall gameplay.
➡ Best office Chair for Gaming
You'll enjoy a professionally remastered interface and the possibility to group up with another player in your cooperative adventures.
A fantasy role-playing game based on the award-winning RPG by Larian Studios. Take the journey to the Northern Empireand other expanding territories. Its tactical turn based combat system will challenge even the most experienced RPG players with lots of quests that will push your skills to the limit.
Rogues, clerics, warriors, paladins — you must pick four heroes from a list of over 30 with unique play styles. There is no single right combination, but perfect harmony will decide the fate of your team.
What are the Best games you can play on mac? Here's the situation: Standing over the dead body of a god, you're given a choice. Your newly acquired demonic powers are either a blessing—or a curse. What do you do? Divinity: Original Sin 2 is an enormous roleplaying game set in a world torn apart by intrigue and war. There are no good or evil choices to be made here—only those that will rattle your conscience.
Empress Hamam's life in Crusader Kings 3 is a fascinating example of how the game combines politics, religion and family relationships in a way which makes them deeply personal. It's easy to spend several hours learning more about one individual character, and then place that in the context of hundreds of years of historical development.
Empress Hamam is not just a character but rather an interwoven tapestry of human triumph and tragedy. You may succeed in raising your children and keep a country afloat, only to see one of them fall behind the times in his or her reign. Maybe you are given the opportunity to become Grandmaster of the Egyptian Freemasons and attain unparalleled financial connections and power, but are then forced to recolonize Punt because of it. It's these twists, turns, and sometimes tragic occurrences that make every game of CK III memorable and personal. And I've yet to grow weary of it, even after over 100 hours put into it.
Crusader Kings 3 is an engaging experience that allows the player to follow in the footsteps of history's greatest monarchs, from Charlemagne and his descendants to Queen Victoria. The game is a successfully entwines politics and warfare. As in real life, rulers must balance necessary expansion with the need to stay on good terms with neighbors so they won't declare war unexpectedly. And if they do go to war, the game offers a full suite of battlefield action, including pitched battles with thousands of troops, naval warfare and sieges, as well as more "geo-political" affairs limited only by their ability to gain allies or betray them.
➡ Best big and tall gaming chair
Crusader Kings 3 isn't like other strategy RPGs nor is it like most grand-strategy historical games. It's really more like an advanced version of chess that just happens to concern people who lived in crusader kingdoms during the Middle Ages. Taking power isn't necessarily as important as keeping it. Despite there being no countdown clock, no starry sky, and little room for player expression, this is one of those cases where tone – the feeling of what you're playing—is more than enough to carry the experience. As such, I can easily recommend this game both if this does sound intriguing to you and if it doesn't.
4. Stardew Valley: Best farming board simulation mac game on steam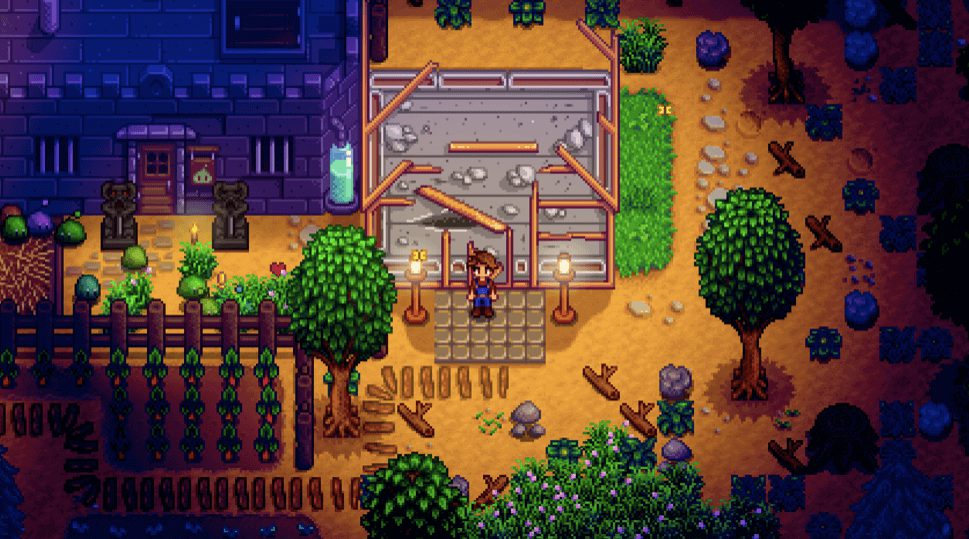 As the name suggests, this game is all about building farms, villages , new towns and starting a new relationship with your neighbours. If you are a fan of simulation role-playing video games then you shouldn't miss this light-hearted countryside game, which is free of busy city life.
Stardew Valley's multiplayer mode makes it the ideal modern RPG for farming friends to play together or engage in scintillating, thought-provoking debate over whose turn it is to feed the chickens. In case you'd rather not engage in such debate with your friends, Stardew Valley's Mac version has now arrived along with several big content updates that grow the game into an even more delightful and robust farming RPG.
You've inherited your grandfather's old farm plot in Stardew Valley. Armed with hand-me-down tools and a few coins, you set out to begin your new life. Can you learn to live off the land and turn these overgrown fields into a thriving home? It won't be easy. Ever since Joja Corporation came to town, the old ways of life have all but disappeared. The community center, once the town's most vibrant hub of activity,
This game was developed by one man army and is loved by the gaming community and is also very highly rated on steam 10/10. This is indeed a very well made game and is certainly a game for macbook pro users. Available on macOS, Linux, PlayStation 4, Xbox One, Nintendo Switch, PlayStation Vita, iOS, and Android.
Stardew Valley brings a sense of comfort to life in its quiet, lush farmland. With plenty of activities to fit your experience level and the perfect music to compliment the time of day, Stardew Valley is so rich with detail you'll want to spend days just exploring your new home. Stardew Valley is the perfect game for returning to after a long day of work. The story is relaxing, the soundtrack is calming, and the action is addicting.
➡ Best Gaming Chair Under $200
Even after days have past in-game, you can always log in and see that your farm has never been busier. Each outing into the mines or caves promises new treasure, new materials to use for crafting, or perhaps even a new tunnel to explore. It's these little pocket discoveries that have kept me invested in Stardew Valley for hundreds of hours.
Stardew Valley is filled with small touches that I've come to love. The colorful fauna and flora that grows in your farm. The interactions between the farmer, the townsfolk, and important visitors like Joja Corp. The complete lack of loading screens. The food! Getting married, having kids, and seeing them grow up into successful adults or get married themselves once you've complete 10 heart events for each family member.
Even the general progression of game difficulty feels smooth, with new crops to plant, skills to unlock, and items to find becoming available at nice intervals without making the game too easy.
Stardew Valley was an instant classic when it first arrived, and now that it's available for all major platforms, everyone can jump onto the farm and take over their grandfather's old plot of land. Raise animals, grow crops, meet some interesting townsfolk, woo the town life away, and more in the charming Stardew Valley.
Stardew Valley is an immensely satisfying experience, one that draws you in slowly but surely. Season to season, your curiosity about the townspeople grows, even more so when you begin forming friendships with them. When each new crop arrives, you get excited all over again, knowing that summer is right around the corner. And then there are the festivals, which are some of the most fun times in Stardew Valley.
Raising money and earning new items become just one part of it — seeing how each villager reacts to your presence and their interactions with others makes it worthwhile to watch every single one in its entirety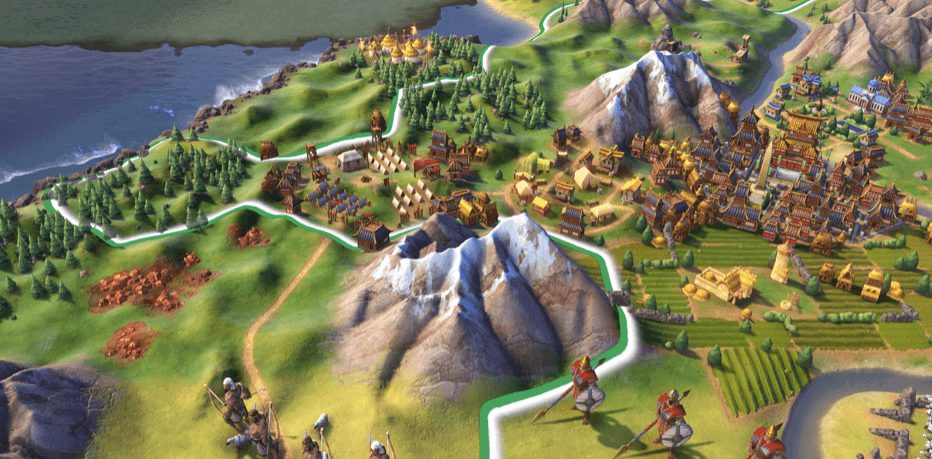 A big strategy game fan? Yes. Then put this on your list of best games for macbook air in 2021. It is a turn based strategy game, in which – you build a new civilization. From a tiny village to a mammoth empire, this strategy game has it all. From terrifying rivals to military fights, you have to fight, win and dominate the region to stay alive.
As the game progresses you will have many enemies and friends. This is one of the top mac games that can be easily played on MacBook Air or MacBook Pro. You can get it from Steam.
Sid Meier's Civilization VI is the next entry into the award-winning turn-based strategy game series from Firaxis Games.
Civilization VI sets a new course for strategy gaming, combining the classic elements fans have loved from the series' beginning with innovative new ways to engage with your world: cities now physically expand across the map, active research in technology and culture unlocks new potential, and competing leaders will pursue their own agendas based on their historical traits as you race for one of five ways to achieve victory in the game.
➡ Response time vs Refresh rate?
Will you align with a strong diplomatic leader and gain allies to build a benevolent empire? Will you win by being the first to develop a space-age arsenal of weapons?
What I can assess right now, having spent exactly 100 hours with the game over the last week and a half, is that Civ VI feels like a natural evolution of the series' formula. Though it has undergone significant changes, it remains immediately recognizable to anyone who has played a Civ game before. Here are what I consider to be the key changes:
Civilization games have always been as much as anything about discovery as actually making your mark on history, and this entry is no exception. In the week that I've spent with it, I've discovered dozens of new wonders and technologies, spread religion and founded many great works, battled barbarians and other civilizations, brought peace to the world and made a verdant land flourish under my care.
And by month four or five – and probably sooner if I had more time to spend playing – it was all but inevitable that I'd end up winning. This would be true of pretty much every Civ game ever made.
But I'm confident enough in my impression that Civ VI is both the best game in the series and one of the best 4x games to release in years, even with some launch/performance issues, that I'm comfortable saying it now. For more than 25 years, Civilization has been an ever-revolutionary series, introducing new ideas and changing how people approach turn-based strategy games. Yet Civ V's ideas were so great – particularly its depth of relationships between different types of cities.
6. Life is Strange: Best free mac game on Steam
It is a 5 series adventure game and has beautiful characters, good art and enjoyable animation. This is a fun game to play on a Mac. The emotions run high in this first-rate gameplay which can be undaunted at certain times.
Life is Strange: True Colors is the second Life is Strange game released by developer Deck Nine. It follows after the events of Life is Strange, with two new protagonists, Sean and Daniel Diaz. The story revolves around the brothers escaping from trouble in Mexico to reconnect with their family in Seattle. The writing is great, combat is more approachable, and there is a nice mix of dramatic tones with silly ones. This doesn't reinvent the series but it does improve it in most ways.
The game revolves around Max's character, who has time travelling powers. And as the game goes on, you must decide- how to choose those powers with some real consequences. Overall, a great game to play on macbook.
It brings back series mainstays like rewinding supernatural powers and bittersweet teenage romance, but everything here feels more refined. A new video game engine showcases True Colors' detailed artwork and cutscenes. Perhaps most importantly, Deck Nine Games has eliminated many of the bugs that plagued its predecessor—the game runs far more smoothly than its predecessor, allowing players to focus more on the moments that really matter.
Life is Strange is ton of ton of fun. The characters and writing are what truly shine here, with the former being extremely well developed thanks to some excellent and very believable voice and motion capture work.
The "rewind" mechanic has its flaws– sometimes dialogue options aren't persistent and of course there's no saving mid-chapter–and it sometimes makes for frustrating backtracking through the chapter, but the overall story is engaging.
Life is Strange sheds the central-protagonist-with-sidekicks formula used in all previous installments to tell a story mainly from the perspective of two best friends, Chloe and Max. One seemingly small personal incident triggers an investigation into series of supernatural phenomena surrounding their hometown.
Throughout the game, the player witnesses a whirlwind of drama unfold, including interpersonal relationships between characters changing rapidly, and power struggles between parents and children, all while a life-changing family tragedy starts to play out.
7. Portal 2 : Best puzzle game on steam for Mac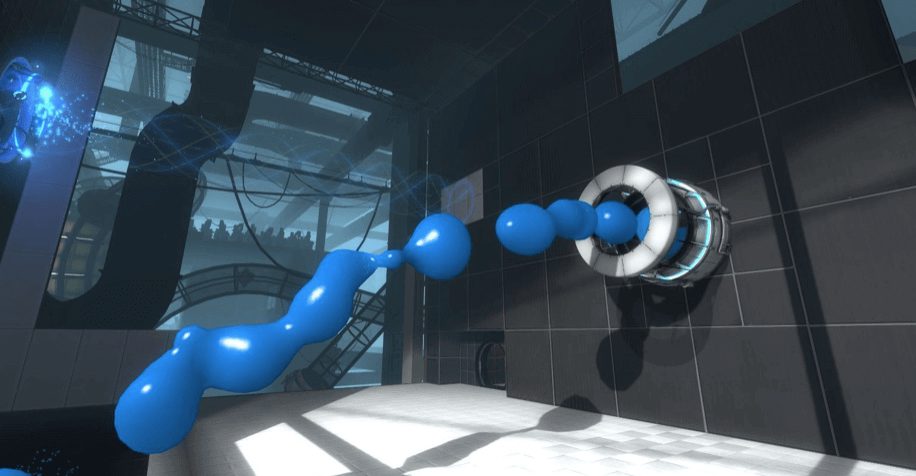 This is a puzzle-platform video game for Mac, Windows and other Console platforms. Portal 2 is a first-person shooter game which is not violent. The action and the gameplay is far from violent. It is quite a challenging game due to its well crafted in-game mechanics and puzzles.
If you like puzzles, tricks or mind-games then this is your thing. One of the best PC to macOS games to play.
Portal 2 is not a simple "more of the same." It expands and improves on the best parts of the original: the inventive, brain-bending puzzles and the unique personality of your partner-in-crime, GLaDOS. The gameplay is deeper and more compelling; the dialogue is funnier; and most importantly, Portal 2 somehow makes playing with portals even more fun.
Portal 2 is the kind of sequel that adds enough features to make it not feel like a rehash, but not so many it doesn't feel like the same game. It's the same mix of physics-based puzzles and dark humor that made the original Portal so fantastic – just with way more meat on its bones.
Take one part portal gun, mix with solving puzzles in zero-g, throw in some robot parts decorated with dead farmer heads, add some more dialogue from GLaDOS, throw in lasers, fun things to jump on and bounce around with, toss in some more challenging story problems, and that's all is Portal 2.
The same lab where you defeated the homicidal AI construct Wheatley in Portal has accidentally opened a hole into an even wilder one: Aperture Science, your home world before you were banished to the moon. Death-trap paradigms like scrambled eggs and laser death-slides are all back, but there are some new tricks to learn as well. And GLaDOS is more snippy than ever.
Thankfully, the legendary single-player campaign is now joined by two-person co-op, which adds just enough extra pizzazz to make this game another winner for Valve's legendary catalog of games.
8. BioShock Infinite ($29.99) : Best rpg game for mac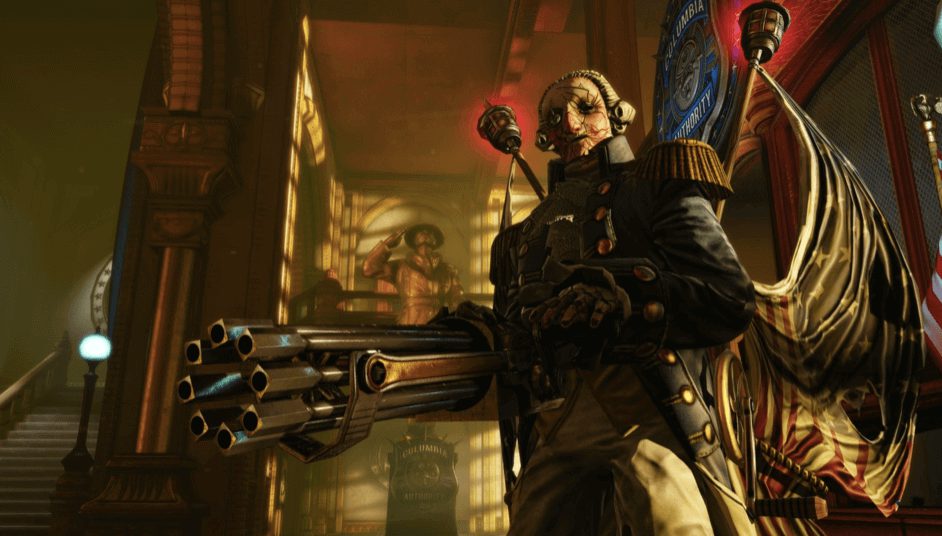 BioShock Infinite is a first-person shooter video game published by 2K games and was released in 2013. A very well designed shooter game for first shooter gaming enthusiasts. The BioShock series is shockingly good.
For a city to fly, a painterly vision of Booker and Elizabeth's arc through space and time has to be captured by the artist's brush. And while BioShock Infinite isn't a painting, it is a work of art carefully assembled from so many paintings that such a transition is inevitable. Irrational (the developer) not only has the nerve to go there with its stylish, at times stellar sequel, but also the talent to back it up.
The graphics are exceptional and you will love playing this game on your Macbook Pro. The storytelling of this top selling Mac game is compelling and very well crafted. It is a scary yet a fun computer to play on a Mac.
The most thrilling and intense FPS experience of this generation. Set in 1912, players assume the role of former Pinkerton agent Booker DeWitt, sent to the flying city of Columbia on a rescue mission. His target? Elizabeth, imprisoned since childhood. During their daring escape, Booker and Elizabeth form a powerful bond — one that lets Booker augment his own abilities with her world-altering control over the environment.
The line between man and machine is exceedingly thin in BioShock Infinite, the latest entry in the franchise that not only asks you to shoot your way to freedom, but asks you to do so after imbibing gallons of soda that paint the city's many levels an unnatural hue. Underwater segments, topiary animals, huge caged bird-women, zeppelin combat, and improbable aerial gun duels are just a few of the remarkable things you'll see in its final act.
BioShock Infinite for Mac grabs the original game, plus the Clash in the Clouds DLC pack, and throws it into Irrational Games' proprietary engine that alters the look of the game. The results are striking, starting with simpler textures that mainly consist of straight lines and pure colors. Because this game is set inside a city in the clouds, its battle arenas seem to exist on multiple planes, so you always feel as if you're looking through glass. The audio is also breathtaking, whether it's speech samples or tunes from The Beach Boys.
BioShock Infinite is an immersive first-person shooter that takes the series to the limits of the imagination.
9 Planet Coaster : A really Fun game to play on MacBook
A simulation role-playing video game which was first released on Windows platform and afterward for Mac and Linux systems. A very highly rated role-playing game which deals with farming, neighbours, building communities and forming relations with people who live nearby.
The ups and downs and the roller coaster of emotions that you will see in this light-hearted yet emotional gameplay are overwhelming. A nice game for macbook pro users who don't have a Windows PC.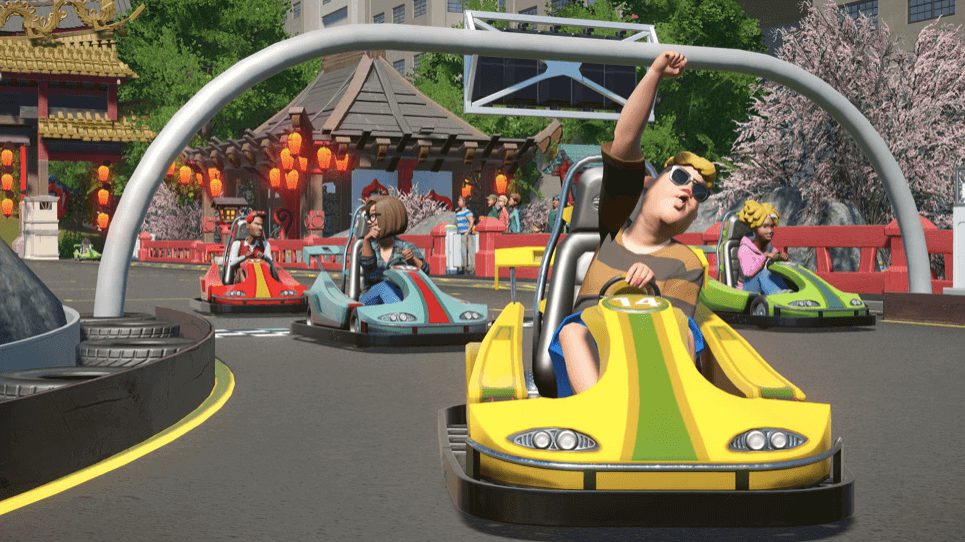 This is a great game, and a fresh twist on the old theme park sim genre! It brings back a lot of fond memories of a simpler time- a time when roller coasters were not only wild rides with loops and corkscrews galore, but testaments to engineering where one species attempted to tame nature through physics for all to enjoy. The modern Planet Coaster has these bits and pieces of its sim ancestors, while also adopting some of the concepts of Roller Coaster Tycoon. For fans of the genre, that alone should be more than enough to get you excited.
So where did the genre go for so many years? The answer is that they never went away, per se, but smaller games like Thrillville built around simple crafting tools for rides hardly scratched the same itch as the big, sophisticated sims of old.
The simple answer is that the genre has been running in place for years. The real answer, however, is much more complicated – or maybe not so much. There are many reasons for this modern state of affairs – some obvious, some less so. The thing is, if you're looking for an in-depth discussion on any of that, I'm afraid I won't be covering it here – suffice to say that, oddly enough for a major theme park simulator, Planet Coaster employs a very hands-off and even lighthearted approach to the business of actually running a theme park.
10 Hollow Knight ($14.99): Best game for MacBook air
A 2D action-adventure game which does everything right apart from the graphics. It is a very good game which maintains a difficult gameplay.
It is a complete game for people who want action, adventure and little bit of suspense in one game. Your powers and the abilities like: double jumps or dashing; will grow – as the game progresses.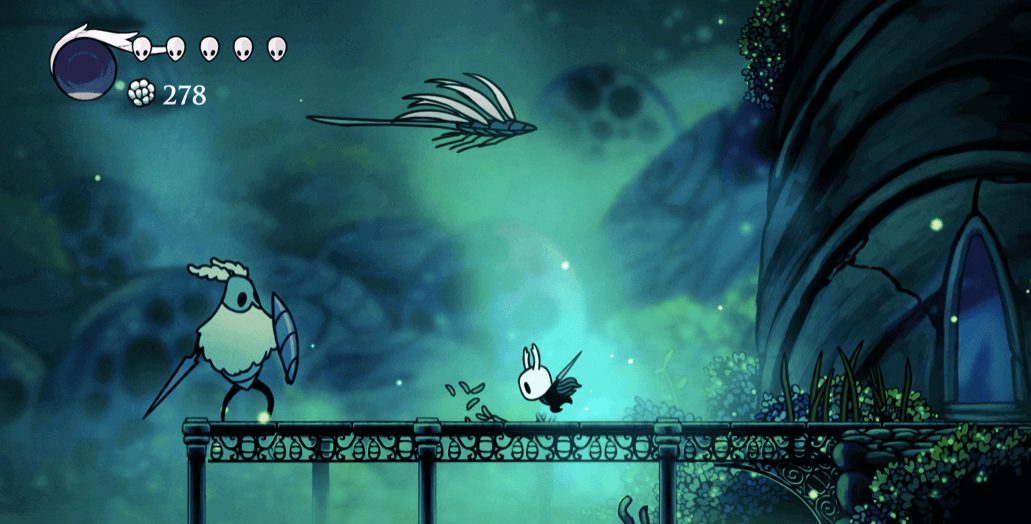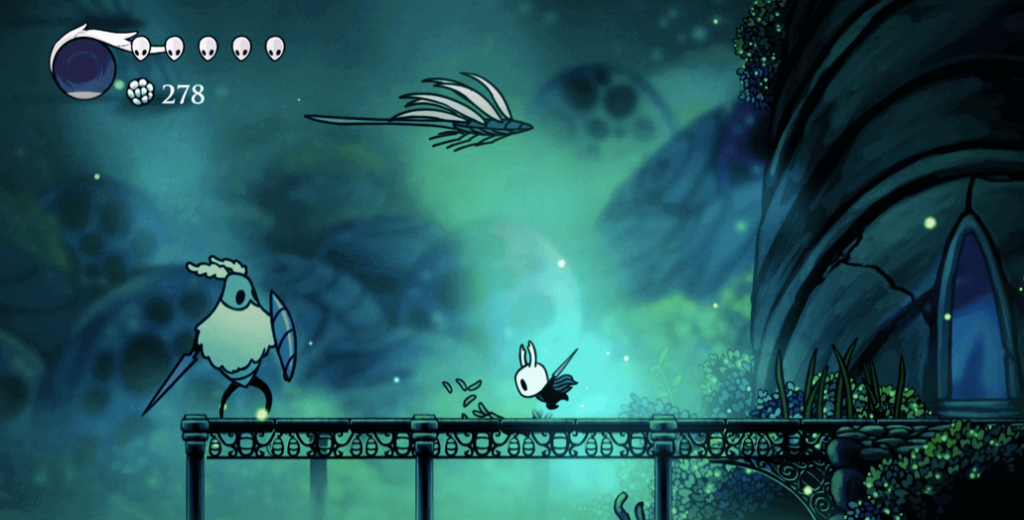 Explore a vast interconnected world full of beautiful ruins, charming creatures, and underground caverns. Battle elegant bosses, solve deep mysteries, and collect hundreds of unique weapons, armour sets, and spells. The world of Hollow Knight is big enough to spend years exploring. It won't be easy though. Surviving this harsh world will require guile, skill and a bit of luck – you'll have to fight for every inch of progress!
The game's simplicity turns out to be one of its biggest strengths.
Hollow Knight is a beautiful and bug-filled journey to explore an immense and ruined kingdom. Each area and ruin you come across has its own distinct theme and set of inhabitants, and the world as a whole feels really fleshed out. There's a lot of secrets to find, and even bosses that can be revisited to take on with stronger abilities. The one complaint I have about Hollow Knight is that its areas are very big and the changes in elevation can make navigating large parts of the world difficult without getting lost.
Explore twisting caverns, ancient cities and deadly wastes; battle tainted creatures and befriend bizarre bugs; and solve ancient mysteries at the kingdom's heart. Hollow Knight's controls are tight and responsive, combat is tough but fair, your arsenal wide and varied, and the world lovingly detailed.
It's not just in the way areas look, though; the little details around an area give you hints of how it ties to others. There are few glowing mushrooms guiding you through Greenpath; you learn to simply head in the direction that feels more natural. The only guidance it gives you is where you haven't been yet, like when it glows above a break in the path that leads to an entirely new area.
It's this care that makes the characters and world that much more relatable. The Knight goes from a character you simply control to a character you get to know through little details about its life. It's a setup that will make you want to scour every area of the map, something I didn't expect going into a metroidvania platformer, but it's part of what makes Hollow Knight such a joy to discover all on your own.
But my favourite is the feeling of being alone in an expansive world. There's no hard barriers in Hollow Knight, giving you a sense of free-form exploration. I kept finding new platforms, caves and enemies to fight, although most led to dead ends or tricky platforming sections. Sometimes I would find a shortcut leading back to an earlier area, which was confusing – are these paths designed for me? Who's travelling around this place? From there I got distracted for ten minutes by a beguiling set of hooks that eventually led me off the map into nothingness.
Above all, the game is gorgeous. It's an art style that walks the line between cute and creepy in a way that's wholly its own.

Games you can play on MacBook
Below Zero is an underwater adventure game set on an alien ocean world. It is a new chapter in the Subnautica universe, and is developed by Unknown Worlds.
Subnautic Below Zero is a gaming experience of perplexing and dazzling beauty; unlike anything we've ever played. It's the sort of underwater adventure that only the master storytellers at Unknown Worlds could craft — an epic journey with threads of depth, mystery, and wonder woven through every moment.
This is a game with a capricious design sense, looser rhythm of gameplay, and some wildly variable presentation quality. It is also absolutely unafraid to toy around with the fabric of its universe's reality. These qualities combine to make Subnautic Below Zero one of the most joyous experiences available in any medium, alongside some that are just as maddening.
Subnautica Below Zero Mac Game Key invites you to journey into the freezing depths of an alien ocean that was previously out of reach. Dive beneath thick, iceberg-filled waters teeming with wildlife and discover new areas in both the Northern and Southern hemispheres. It's not easy to survive these harsh, uncharted seas, but if you can manage to live long enough to tell your tale, the reward will be great.
Below Zero's icecap biome is a fresh take on an old Subnautica locale: the ocean. This area of 4546B is almost entirely covered with ice, and contains a variety of creatures that have evolved to live in the cold waters. The ice itself presents a number of dangers, from giant glaciers to icebergs. The icecap zone introduces a few other challenges, such as careening down a steep hill when scuba diving."

12 Call of Duty- Black Ops
Must have games to play on MacBook Air
One of the best rated games in the world. A highly action packed game which of full of zombies and a lot of gun power. Play this Multiplayer FPS shooter game on Mac and enjoy killing zombies.
Black Ops takes you to conflicts across the globe, as the Black Ops player takes on multiple missions in locations including Central America, Afghanistan, Pakistan, Russia, and China. Missions include stealth to full on assault with air support, while you use the cutting edge arsenal that gives players over 20 times more weapons than previous Call of Duty games.
Stepping into the boots of an elite Black Ops soldier, players are dropped off alone, far from friendly forces. Your mission: accomplish your objectives using whatever means necessary. The freedom to mix and match the abilities, perks, and weapons on offer to suit your play style is a core tenet of the Call of Duty experience, which has now been taken to the next level with new gameplay options, modes, maps, equipment and upgrades.
As the four characters of the new Zombies storyline – Richtofen, Nikolai, Takeo and Dempsey – fight to escape their fate at the hands of the undead, they will recover revelations about the mysterious Element 115. This incident opened a rift to an alternate dimension known as "Origins" which lies deep in the zombie-infested Soviet Union and serves as a magnet for hordes of flesh-hungry enemies. The mission concludes with Richtofen and his group trapped in a dark and desolate future where he must battle zombies and Soviets before ultimately dying and coming back to life.

Best Simulator game to play on MacBook Air
Drive the biggest trucks across Europe and enjoy the vast distances of countryside. This Automobile simulation is a fun game to play on Mac. Explore cities and pass through remote areas while delivering goods.
The most striking thing about Euro Truck Simulator 2 is its world. The view distance is vast, the vehicle models are lovely and the scenery smartly adapted to each region: the motorways of northern Europe, with their easy curves and skirting fields and trees, feel very different to the multi-laned roads of central France.
In the game, players can drive any one of a range of licensed trucks across a depiction of Europe playing one of several available jobs, purchasing new trucks with in-game money. The map includes a total of 23 European cities, divided into 50 different delivery jobs to be completed. When not taking on a job, players are free to drive to whichever city they wish and can also take on side jobs that require the player to visit a location at a given time.

14 Overcooked 2
Best Cooking Simulation games to play on mac free
A multi-player cooking game to check your kitchen skills. It is one of the best online multiplayer to download on your MacBook. Overcooked 2 is the mad sequel to the smash hit videogame, Overcooked. Now available on Mac & Steam!
Are you ready for more hectic cooking action? The smash hit co-op game that took the internet by storm is back with a whole new set of kitchens to conquer! Working as a team, you and your fellow chefs must prepare, cook and serve up a variety of tasty orders before the baying customers storm out in a huff. Sharpen your knives and dust off your chef's whites, there isn't mushroom for error and the steaks are high in these crazy restaurants!
Let's cut to the chase, you need this Overcooked! 2 game. Why? Because it's got all the good stuff that made Overcooked the best co-op game of 2017 – now with more sauce! Still irresistible high-pressure kitchen antics, still hilarious chef animations, still player madness. But now with online play so you can watch your friends being… well… friends… on their screens. New recipes, new levels, new bosses… if you thought Overcooked was good before, just wait till you play this co-op game with your wife or friends.
Overcooked 2 is great. It's an excellent sequel that builds on its predecessor's successes while fixing what it got wrong. Overcooked 2's co-op system feels better than ever before, largely thanks to its inherent charm, but also thanks to improvements that made it more versatile and nuanced than before. Of course, it helps that the game is nothing without you and your friends. Overcooked 2 manages to turn frustration into charm, and I'm glad I've spent so many hours cooking alongside other humans.

15 Running with rifles
Epic adventure game you can play on MacBook
Below Zero is an underwater adventure game set on an alien ocean world. It is a new chapter in the Subnautica universe, and is developed by Unknown Worlds.
Inspired by a true event, Running with Rifles invites you to experience WW2 as a simple soldier. Join the ranks of an army as a common soldier, just like the thousands around you. To your superiors, you're nothing but cannon fodder. The open world approach lets you define your own path and story in the campaign. Push back the enemy with your comrades or go deep behind enemy lines to sabotage their efforts and loot valuable items.
You get to play all sides: whether you're defending trenches with machine guns, ambushing enemies with rifles and bayonets, using shotguns and grenades while patrolling no man's land; or face the dangers of open battlefields and robot factories while piloting a futuristic hover tank, RWR has it all! Grab some friends and form a squad, then choose from 13 unique soldier classes, each with their own special abilities and equipment.

16 Rust
Multiplayer survival video game for Mac
If you have an itch for some pseudo-science survivalist nightmare, then get lost in Rust overnight. A game about crafting, base building and watching the wildlife eat each other.
Rust is an action packed game with the backdrop of military operation. This open world tactical RPG shooter game is recommended for Mac users who want some fast and high-end graphics. Rust is a survival multiplayer game in development by Facepunch Studios. In Rust, you start off alone and defenseless on a mysterious island, with only a stone knife and your wits to protect you from wolves, hunger and thirst.
Rust is a survival game. Players are first spawned into a world with only the bare minimum: a rock, a torch, and absolutely nothing else. They must immediately begin exploring their world, searching for food sources, water, clothing and shelter before they freeze to death at night or starve to death during the day. As players progress through their first night, they will inevitably run into other players who very likely don't share the same benevolent intentions as you do.
Survive by playing well with others. Start a clan with your friends, build your fort, and work together to gather resources and defeat the most fearsome of creatures on the island. Form allegiances and create new social circles as you thrive in this undiscovered part of the world.
What makes it so compelling is the lack of direction. You wake up on a deserted island with nothing but a rock and your voice, and must survive in this harsh environment as you explore and learn about how to craft modern day items like guns and vehicles. It's an amazing game that will make you think, "If I was stranded on an island alone in real life, would I do better than these guys?"
You could think of Rust as a survival sim, but it's really something more. In other survival games, you're racing against the clock to secure enough food and resources before you freeze or starve. In Rust, you're not scavenging because you can't—you're scavenging because it's the only way to get what you want. And what is it that you want? The game has no explicit goals beyond unlocking some of its crude infrastructure—the beginnings of a crafting system, the ability to plant crops and kill animals for more raw materials—so it's left to the players to push each other in any direction they choose.
One league of players might launch an insurgency against a second league, conquering their bases and destroying their crops. They might claim land in the middle of nowhere and set up an illegal gambling ring there; build an underground casino with a sniper tower on top; or dig straight down until they reach the oil reserves at the bottom of the world. They might claim territory and build so many structures that they inadvertently spawn NPC guards.
I've seen more than my fair share of people fall victim to wandering marauders. Some of the most terrifying moments I've had in Rust have come while hiding out in the wild, holding my breath through a quiet moment, only to realize the footsteps coming my way belonged to a band of criminals, not other friendly players.

17 Terraria
Action-adventure video game for Mac
Dig, fight, explore, build! Nothing is impossible in this action-packed adventure game. A survival game for Mac users with overwhelming positive reviews. I'll admit it, when I first heard about Terraria, I thought it was a 2D Minecraft clone. And I have to admit, I'm not a huge fan of the original Minecraft. The game was so alpha it that was practically non-existent to me. So yes, my heart gave a tiny little skip of joy when given the opportunity to review this indie sandbox adventure.
Don't let the 2D graphics fool you. Terraria is an amazing game with crafting, combat, bosses and danger around every corner. If that sounds familiar, it's because it is same kind of experience as Minecraft. Only rather than a blocky badland, Terraria lets you play in a vast underground world of creepy crawly bugs to kill and dungeons filled with loot to collect. It's not perfect, but it's fun to play and there's a lot of exploration to be done. You generate worlds using a mapmaker, and each world has its own set of rules (e.g., "no bottomless pits") that give it more character than simply stamping out cubes. There are four different game modes: survival, creative, hardcore, and online multiplayer. I'm still playing it and having a blast.
Terraria is a twin-stick adventure game with survival, role-playing, and building elements. The visuals are cute and colorful. There are creative tools that let you build fantastic castles and dungeons (and other things) in seconds. You can cut down trees, mine, fish, farm spiders for their pretty webs–pretty much anything you might want to do in Minecraft or a survival game. You find some magical armor immediately, which makes you pretty powerful as you start out. And you can fight enemies by yourself or with a buddy (co-op).

18 Total War – Three kingdoms
Best Gaming series for MacBook
This is one of the most famous gaming series that you can play on Windows and macOS. The war drop-back is in China, and you have to take part in real time battles across china while building your empire.
My actual first impression playing Total War – Three kingdoms is that it's a little bit on the easy side for a Total War game. That said, there are indeed some initial hurdles to overcome, especially if you're expecting it to be like other titles in the series.
The Total War franchise is one of the most prolific series in gaming history, known for its immensely detailed and historical-rich real-time strategy gameplay. A spinoff of that series, Three Kingdoms is the first installment to leave Europe, America, and Oceania aside and focus on China instead. The result is a fun, complex, and stratagem-heavy game that blends together different gameplay mechanics from previous titles in the franchise to create a unique experience with plentiful replay value.
This is ancient China at its most desperate and bloodthirsty, a chaotic period that produced what many consider to be the finest military text in history—Sun Tzu's The Art of War . It's also the focal point for Total War: Three Kingdoms , Creative Assembly's latest real-time strategy game set on this continent so culturally influential it gave the world the concept of "Asia." If you thought this setting was only suitable for turn-based titles, or like me, never entertained the idea of playing a Total War campaign with anything but Rome II, then think again. Three Kingdoms might actually be better than all other games in its family line.
The first maps feature a near-total focus on the territory and resources surrounding the Yellow River valley, with two different factions trying to gain control over them. The later maps, however, show a much wider view of China with terrain ranging from forests and swamps to arid deserts and snowy mountains between major population centers.
Three Kingdoms has a new emphasis on naval warfare, which is visually interesting and adds another layer of tactics to how you invade and defend territory. Though Three Kingdoms does not intend to depict all three kingdoms, it does give you campaigns for Cao Wei, Shu Han, Wu, and Sun Jian starting at around 180 AD.
This campaign includes concepts from later periods such as European-style castles building slowly over time instead of instantly popping into being or full western-style formations of soldiers. The other noteworthy inclusion is a mini-map mode that condenses all of the action into a smaller playfield that also adds knowledge about what your troops will encounter when they move (or if they move at all). It's easier to see where you should send reinforcements or how far your navy might be able to go to intercept enemy supply.
19 Fortnite for MacBook
Fortnite is a fast paced, action building game where you can be anyone you want to be. Join for free, play solo or team up to fight 99 other players in a battle to the death. Build your fort as you fight, create weapons and break down trees by day or defend against threats at night.
When you start out in Fortnite, the main thing that might draw you into the game is its building system. Simply aim at terrain and press the 'B' button to conjure up walls, ramps, fences, or whatever else your imagination can muster. Use them to build up defenses, create stairways, or just cover your tracks after approaching an enemy base. It's not just combat that involves building here though; this mechanic serves as Estates & Gardens well – you can use it to create forts or just change the scenery around your base.
The latest update for Fortnite brought with it the new Battle Royale Limited Time Mode, which is basically a 50-vs-50 version of the main game with some very obvious changes. The most notable of these is that you unlock weapons as you play, instead of collecting them from loot, which are now used to house presents that are given out at random to players who have just lost. It's certainly worth trying out if you have access to an account with a decent amount of V-Bucks.
This is Fortnite for Mac, and it's exactly what you want it to be: a cartoonish take on building and shooting, with some loot gathering and questing thrown in. It's all presented with a remarkably consistent visual style, whether you're building up on the main island or one of the random floating islands that the map progresses to once certain objectives are hit.
Fortnite's building mechanic is a standout feature, and it turns the world into a Fortnite building simulator where you can position yourself for a strategic advantage or build a fort to hide from attacks. You can build ramps up to high ledges, pillars to hide behind, staircases that lead you up to secret chambers, and so on. It's an excellent addition to the competitive shooter formula.
To run Fortnite on Mac, you need to know that it requires macOS 10.13 or higher. You must also have at least 4GB of RAM, core i3 2.4 Ghz processor, and 30GB of storage space. Epic Games does provide additional details about the game's specifications, including supported GPUs and the minimum system configuration needed to play Fortnite with an Xbox controller or PlayStation controller. All Fortnite players should keep these specifications in mind when purchasing a new computer system for better gameplay."
For competitive gaming experience, the recommended settings, are:
AMD Radeon HD 7870 (or equivalent DX11 GPU)
Core i5-7300U 3.5GHz processor
2GB VRAM
8GB of RAM
MacOS Mojave 10.14.6
The Fortnite Mac Download is the same installation file for Mac and PC, except that it's been wrapped in a .dmg disk image. Download this .dmg to get the Fortnite installer from Epic Games. Once the download process is complete, simply follow the instructions to launch your game. To play Fortnite for Mac, you'll need to sign into your Epic Games account. If you don't have one, you can use your existing account or create a new one here.
20 XCOM 2 – Great Turn Based Tactical game
Set 20 years after Enemy Unknown, the sequel takes up after humanity has surrendered to the alien invaders. This time, you control the commander from the previous game, an alien queen running a program to turn humans into mutants, and Central Officer Rebecca "Freyja" Graves who, with her team including newcomer Annette Durand, will defend humanity as XCOM 2 begins.
Scourge is set in South America and features a four-army alien scout task force that has been weakened by rebels but still poses a threat to the remaining human population.
XCOM 2 is a unique military shooter that can be incredibly fun, while also incredibly challenging. You will battle with the enemy in intense turn-based combat where you will use strategy and planning to defeat your foes. The game features a mix of procedurally generated and handcrafted maps for tactical options, as well as destructible cover throughout each mission.
To win the war, you will need to study alien behavior to learn their weaknesses, research alien technology to advance your own weapons and armor so that you have an advantage against your unpredictable enemies, and build out XCOM's headquarters in order to accommodate more staff members in order to unlock a wider variety of missions.
Flawless action game in every shape and form
Hades is a challenging and unique roguelike video game by Supergiant Games that was released on September 17, 2020. In Hades you will explore the underworld to retrieve the three legendary weapons of the gods: Lightning, Frost, and Fire. There are 27 levels and 6 bosses scattered throughout the underworlds of Hades. In each level you will also find treasure and rare enemies. Save every crystal in each level to unlock a new weapon. Use different weapons on different enemies to unlock their secret lore. Be wary when dealing with these enemies as they have great power in the hands of a skilled player.
This game is the bomb. Literally. The bullet that you shot to take out the bad guy has not only hit the bad guy, but it's blasted him into a stack of crates that blow apart and sent shrapnel everywhere. Your partner sees your work and gives you a high five. Everything from the shooter to stealth is done incredibly well by Hades game. The combat is always challenging as you need to think about every approach. A single mistake can have dire consequences for your character which means a different approach is needed to ensure survival, even if it meant sacrificing your bullets for something more useful in the given situation.
It's a neat little timewaster that never takes itself seriously, but offers enough of a challenge to reward you if you're good at it. Hades has a fun gameplay loop that combines quick-thinking and fast reflexes in tandem to shoot through endless waves of spooky monsters while you try to collect their souls and sell them for money. It's really easy to get into but there's a lot of depth underneath which makes playing the game much more rewarding than its simple premise suggests.
Gameplay is so insane. You begin as a being of pure light and want to reach the surface at all costs. Your father, Lord Hades, has another plan in mind and will stop you from reaching the top by corrupting you into an entity of darkness that is violent and delirious with rage. You feel outmatched in this fight so you try to escape but alas cannot break free from the grip of death. But wait! A voice calls out to you and explains this is a test by your father. He loved you and wanted you to surpass him. To survive the long journey ahead with Zagreus you must eat Souls, which are dispensed by corpses littered all over the world. You'll be doing a lot of dying because I will admit, finding food can be tough. You do have unlimited lives though so there's that.
Thimbleweed-Park is an exploration-based, pixel-art adventure game for Mac.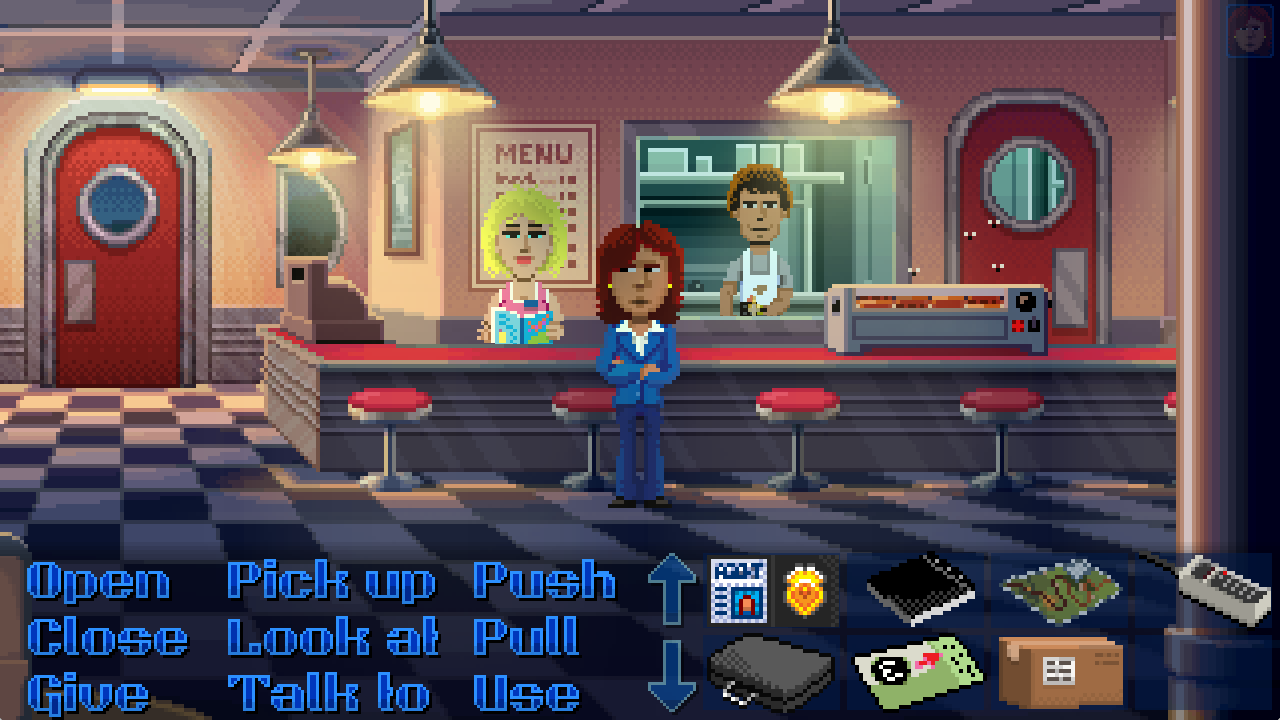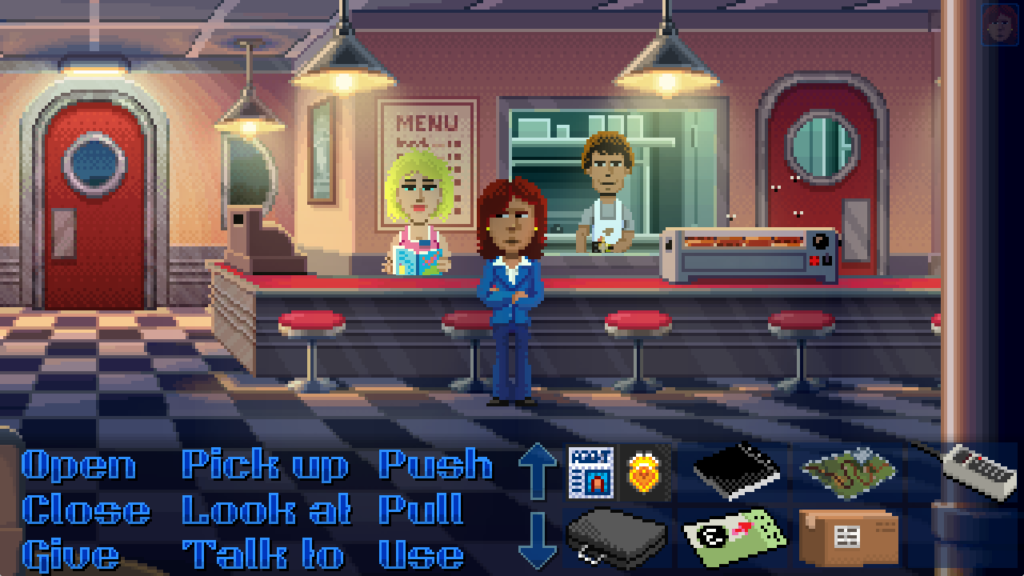 Thimbleweed Park is a point-and-click adventure game developed by Ron Gilbert and Gary Winnick, the creators of Maniac Mansion and Monkey Island. The game centers on two detectives sent to investigate a murder in Thimbleweed Park, a fictional town located in the weird and wild world of Twin Peaks, Washington.
It is a spiritual successor of Maniac Mansion and Monkey Island, two classic LucasArts games that were created by Ron Gilbert after leaving Lucasfilm Games. This means that the Thimbleweed Park video game has all the trademarks found in these classics as well, such as verb-based commands, low-resolution EGA graphics, inventory puzzles and multiple endings.
It's been a long time coming, but the game that inspired countless people to pick up an adventure game for the first time is back. Thimbleweed Park takes players on a journey back to 1987, when Maniac Mansion fired the imaginations of untold developer hopefuls and lured them into this weird industry with its strange sense of humor and its oddly friendly approach to death. The history of nostalgia in games is long and filled with potholes, mostly as a result of technological progress making it harder and harder to play the old games.
Thimbleweed Park is a game that will make you laugh, cringe, and smile; I find this rare in today's video games.The real reason to play Thimbleweed is the writing. The characters are well crafted and act on their own with some occasional nudging directed by the player. While Thimbleweed has its quirks in regards to gameplay mechanics, puzzles, characters and more, what it does right it does really well. While you can easily finish the basic storyline of a few days in a weekend or so, there are plenty of reasons to return for post-game play (think Phoenix Wright's Practice Session mode), character backstories to find and puzzles to solve if you want. This is a game that requires thought from the player without punishing them for failing.
23 Diablo III
Best Action RPG For MacBook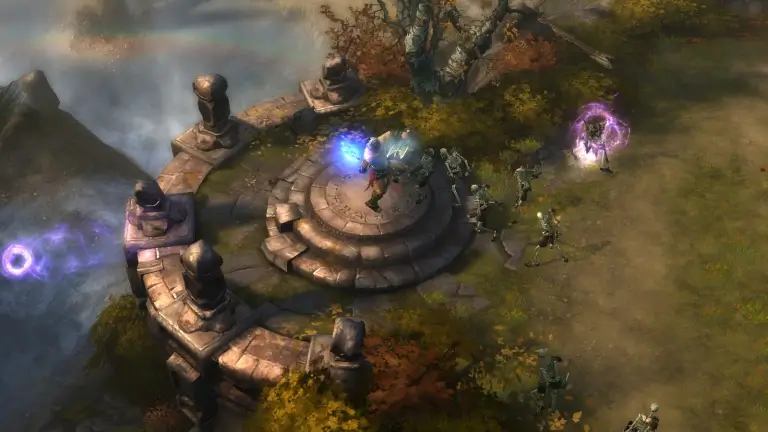 Developer:Blizzard Entertainment
Where to buy: Battle.net EU (from £16.99/€19.99) or Battle.net US ($19.99)
System requirements: OS X 10.6.8, 10.7.x or later; Intel Core 2 Duo; nVidia GeForce 8600M GT or better; ATI Radeon HD 2600 or better; 2GB RAM; 12GB available HD space
Diablo III is now available on Mac, Windows, PlayStation 4, Xbox One, PlayStation 3, and Xbox 360. This Ultimate Evil Edition contains both Diablo III and the Reaper of Souls expansion set, together in one definitive volume.
Diablo III is a dungeon crawler hack-and-slash action role-playing game developed and published by Blizzard Entertainment as the third installment in the Diablo franchise. It was released for Microsoft Windows and macOS in May 2012, the PlayStation 3 and Xbox 360 in September 2013, the PlayStation 4 and Xbox One in August 2014, and the Nintendo Switch in November 2018.
In the game, players choose one of seven character classes – Barbarian, Crusader, Demon Hunter, Monk, Necromancer, Witch Doctor or Wizard (with the Crusader being unavailable unless the player has purchased the expansion pack, Reaper of Souls) – and are tasked with defeating the Lord of Terror, Diablo.
The game is only as good as the loot system, and Diablo III's is one of the best I've ever seen. Most things in the game, from completing quests to killing enemies, reward you with new weapons, armor and accessories. Most of this is garbage you can sell to vendors for gold or salvage for crafting materials.
But every now and then you'll find an item that has a blue or purple name and better stats than what you're currently wearing, so you change it out for your old gear. You keep doing this, over and over again, until you have a set of equipment perfectly tailored to your character.
Diablo III is an excellent dungeon crawler; a deceptively simple game with surprising depth and variety that's a near-perfect fit for console play. Its changes to gameplay mechanics are bound to anger a few long-time fans, but most players are going to love the improvements.
It's not quite as addictive as the original, but the prospect of exploring new dungeons and earning better gear is still enough to keep us playing well past when we should have probably stopped. We can imagine pouring hundreds of hours into this game and not even coming close to reaching the level cap, so if you have any interest in the genre you owe it to yourself to pick this up.
Diablo III's combat holds up over the lengthy campaign because of its randomly generated dungeons and monsters. One second you're exploring a narrow cave passage densely packed with tiny demons, the next you're deftly dodging and luring gigantic titans into vast open deserts. Play the same section of the game again and you might face the giant enemies in the tight space, while the swarms of enemies come at you from all over the desert.
Diablo III is one of the greatest dungeon crawlers in the history of the medium and inspires a remarkable amount of loyalty among its players. The content patches that keep arriving for it help to keep people playing; the loot system is addictive, and the variety of mobs and environments keeps it fresh, even if you're just playing through the same campaign again.
Diablo III won't be for everyone — some just can't stand dungeon crawlers or ARPGs in general, while others will find the game too easy or too difficult. But those who have been anticipating this so long that they felt like they were awaiting a second coming will be very satisfied once they get their hands on it.
Best Sports Game for Mac
Football Manager is the most advanced football management simulation available. Football Manager (FM) is a football management simulation game developed by Sports Interactive and published by Sega. Throughout the course of a season, in-game events will occur in real world which depends on the players' performance resulting off-field actions. These actions can be in form of getting sacked or moving to a new club.
Football Manager has been fully revamped, with brand-new features and improvements on the most popular mode in the Football Manager series. There is also a completely overhauled User Interface, with more intuitive navigation making it easier than ever to manage your club.
Brand New User Interface
The game has been given a complete makeover, making your job as manager easier and faster than ever before. With more intuitive navigation, less clutter and more depth in key areas of the game when you need it, FM22 is not only the best looking version of the game we've created but also the easiest to pick up and play.
More Realistic Transfers & Contracts
Players now have more realistic contract clauses and bonuses, while managers are better at spotting your approach to signing players from other clubs and may ask for larger transfer fees or wage bills as a result. Agents also have a better understanding of a player's market value, so if you're looking to snap up that bargain buy, you may have to forget about including sell-on percentages or buy-back options in any deal.
Dynamics – A Rebuilt Squad Dynamics System
The new match engine is gorgeous and exciting, with a new animation system making for a more realistic representation of the game. The cinematic cuts are still there, and they add to the atmosphere of what's happening on the pitch. I love the way the game represents celebration and frustration, with players either running straight at you or away from you depending on their emotions.
The tactical side of things has also been given an overhaul this year, with a brand new tactics creator, which allows you to set up exactly how your team plays with much more granularity than before. You can set up exactly how your full-backs play if they're on attack or defence, so you can really tailor your tactics to how you want your team to play.
There are advantages in taking control of a big club, of course. It's easier to sign players and you have more funds available for transfer fees and wages. But the pressure is also higher. There's more expectation on you to deliver results and you're a bigger name for rising star managers to try and knock off their perch.
You can start with any team from any league, although there are a few exceptions where licenses haven't been secured (notably Italian clubs) and you won't be able to play as a national team manager until the World Cup has ended in real life.
Your choice of club will dictate your initial budget, the players at your disposal, the scouting network you inherit, the facilities and stadium you start with, the training staff you will use, the wage bill and so on.
Initial release date: 8 November 2021
Developer: Sports Interactive
Series: Football Manager
Publisher: Sega
Mode: Multiplayer video game
Platforms: Xbox One, Android, macOS, Nintendo Switch, Xbox Series X and Series S, iOS, Microsoft Windows
Genres: Sports Video Game, Simulation Game
Where to buy: Steam (£39.99/$54.99), Epic (£39.99/$54.99)
System requirements: Mac with OS X v10.13.6 or later, 1.8GHz Intel Core i5 processor
25 Old World – Historical turn-based strategy 4X video game
Old World is a historical turn-based strategy 4X video game developed by Mohawk Games for Microsoft Windows and macOS. The Old world is at a crossroads; great empires are rising, and its civilizations will either fall or be forged in the crucible of war.
The game takes place in the Old World, a fantasy world loosely inspired by medieval Europe. The player assumes the role of a monarch who rules over one of seven factions in their quest to unite the continent. The game features both single-player and multiplayer modes, as well as cross-platform multiplayer between Windows and macOS versions.
The game takes place in the Old World, a fictional alternate universe version of Europe during the Renaissance era. The player assumes the role of a monarch of one of five different nations, each with their own unique abilities and starting positions on the world map. They must create an empire by exploring new territories, establishing colonies and growing their economy by trading goods with other nations.
They can also wage war on other players to conquer new lands or expand their borders. The game features a detailed simulation system that allows players to manage their nation's economy through taxation and trade routes as well as control diplomacy with other nations through alliances and espionage missions.
The player controls a civilization from the dawn of time to the modern day, in a series of turns broken up into seasons. Each season consists of eight turns each representing one year, with gameplay taking place during the winter months. The game has four playable civilizations: Babylonians, Egyptians, Greeks and Romans.
The player's civilization must expand its borders while fending off barbarian invasions and rival civilizations.
There are several different victory conditions available to the player: military victory can be achieved by conquering all other civilizations; economic victory can be achieved by accumulating enough wealth over time; cultural victory can be achieved by producing five great works or building wonders; or scientific victory can be achieved by researching technologies.
26. The Stanley Parable – First-person exploration game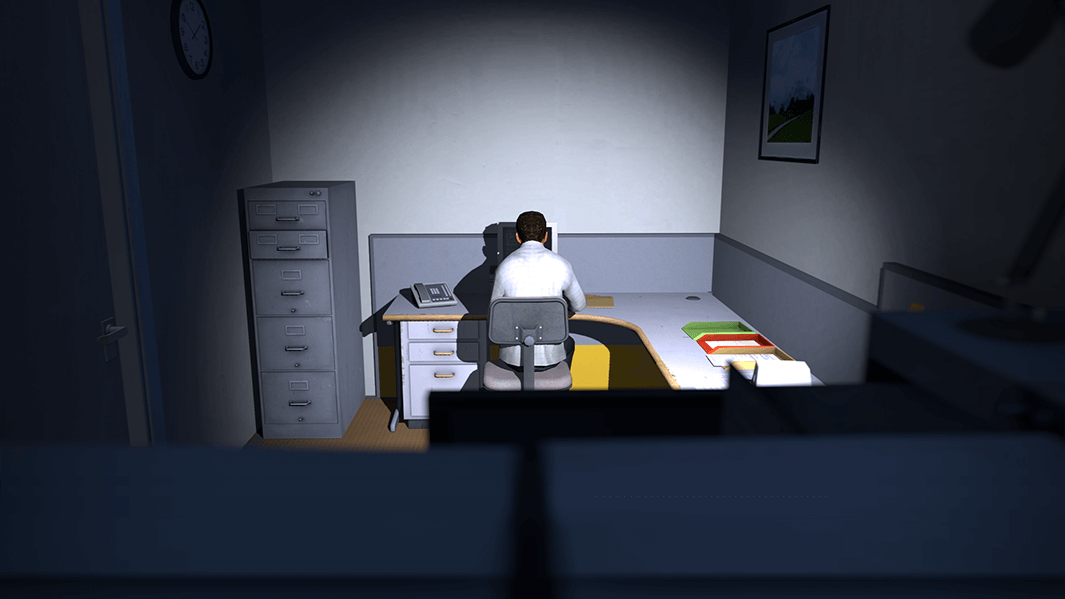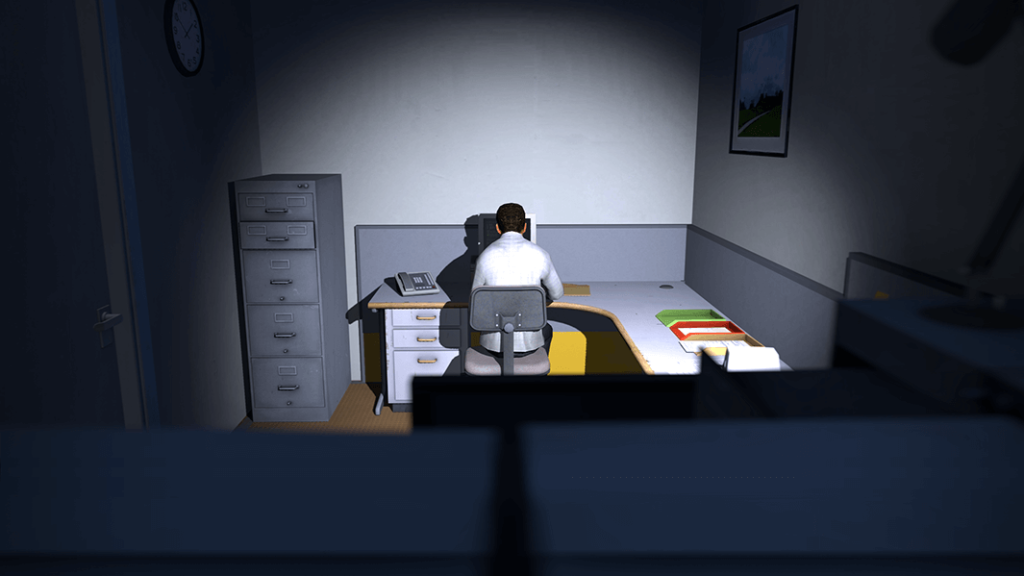 The Stanley Parable: Ultra Deluxe game is a sequel to The Stanley Parable. It's one of the best games ever created and I would highly recommend it to anyone interested in games especially unique and innovative ones.
The Stanley Parable leads the player down a rabbit hole of storytelling, branching possibilities, witty observations, and experimentation.
A narrator comments on your actions but he is not your only companion. Every choice you make builds on the last as you attempt to understand where, when, and why you are stuck in front of an old wooden door. But there are also dangers; distractions are abundant and there are consequences for every single action you take.
The Stanley Parable is a good game, and then it is a great game. The Stanley Parable is the story of one man's quest to change his life, and it is also the story of thousands of gamers searching for meaning in their lives.
It's a job application presented as satire, a story told as commentary, and in its best moments, it is an exploration of the narrative structures underpinning all games. Ultra Deluxe takes all of this — the terrifying thrill of being alone, working an insignificant job for an ungrateful boss; the grating unrest that comes from having no direction or purpose; and yes, the party-pooping explorations into just how little your choices actually matter — and builds upon it.
Game writing and storytelling don't often get much respect in the medium. The idea that players want to be placed at the center of adventures, given goals and objectives to pursue and a storyline to justify the action is common enough, but the way many games choose to express these plots and stories is so disposable as to be almost meaningless.
The Stanley Parable , however, embraces this disposable treatment with an irreverent, self-referential wit that makes it not just a great concept for a game, but also one of the funniest games I've ever played.
The Stanley Parable is a game about choice. It doesn't try to sell you on that concept with any sort of high-flown prose or lofty ambitions, but rather just grows more and more layers of meaning around that idea as it goes. At the heart of things, it's a walkthrough-style videogame that puts you in the shoes of its titular protagonist, an everyman who has been working in an office job for a very long time doing what he's told. One day he realises he's unhappy — he's always wanted to see what is behind that big door in the corner of his office — and so he opens it up and steps through. And then things get interesting.
One of the things that makes The Stanley Parable so effective as a story is that it creates a game space that admits ambiguity and uncertainty. It's a medium that by its nature offers plenty of leeway in being able to construct whatever message you want, with the player able to follow pretty much any decision tree they choose. So it is quite clever how The Stanley Parable manages to use this tool, having you guess and correct your interpretation of the game as you play.
27. Besiege – physics based building game for Mac
This game is a physics based building game where you construct medieval siege weapons and then use them to crush your enemies.
In the game you play as an unnamed little robot who has to collect gold and wood in order to create siege weapons and siege weapons to take over the castles of your enemies. The game has a fantastic variety of siege weapons that can be created ranging from a catapult to an arrow turret with flamethrower attached.
The game has great graphics and the way you play reminds me a lot of Skyrim. You have to build your own castle and keep it safe with walls and turrets while invading the castles of your enemies with your own creations. Besiege is a very nice looking game that I think will appeal to many gamers who enjoy physics based games.
You can create anything from catapults to trebuchets, battering rams, or even a giant catapult-ram. You can then use these machines to destroy buildings or kill knights in battle. Besiege is a very creative game made by Spiderling studios that allows you to construct machines using physics and then use those machines to destroy things. This game has no story mode, but does have a sandbox mode that gives you unlimited resources. There are also two other modes: survival and arena. In survival mode you must kill enemy waves before they kill you and in the arena mode you must destroy the enemy castle while defending your own castle.
The controls of this game are very simple; the only thing you have to do is click where you want your machine to go. The tools provided for building are limited and simple; however, there are plenty of parts to choose from so that creating complex machines is easy. If you like games such as Minecraft or Castle Crashers, this game is right up your alley!
Besiege is a physics-based building game set in medieval times. You play as a tiny person with a large catapult. The object of the game is to build the most effective siege machine to destroy your enemy's fortifications. You can use nearly anything at your disposal to create that machine, including swords, bows and arrows, wheels, chains, catapults, and cannons. In an interesting twist on the genre, you have no direct control over what you build; instead, you place objects and then set them in motion by firing them from your cannon. Besiege doesn't stop there with its unique spin on the genre—you can also use weather conditions like wind and rain to your advantage.
There's a wide variety of content available for Besiege—it offers more than 100 different building materials to acquire through either crafting or buying them with gold coins. It also has 50 single-player missions and a sandbox mode where you can create your own challenges using a wide range of tools and materials. There are even online modes that let you play against other players across the world. Besiege isn't just an amazing new game; it's also visually stunning. The core of the game involves creating machines from common objects like wood and stone.
28. Prison Architect – Most detailed management simulation video game for Mac
Prison Architect is a management simulation video game, developed and published by Introversion Software. It was released for Microsoft Windows on October 6, 2015, and will be released for Mac OS X on May 31, 2016. The game allows players to build and manage a maximum security prison from scratch. Prisoners are kept in cells which must be secured with doors and locks, allowing guards to patrol the halls and keep watch over the prisoners.
The player can build separate blocks for each prisoner type, such as separating violent offenders from non-violent offenders to prevent them from attacking each other. In order to keep prisoners in line and maintain order, the player must hire and manage staff members to guard the prison, take care of the prisoners' hygiene, provide food and water, prevent escape attempts with security systems like metal detectors and fences, as well as make sure that basic needs are satisfied.
The objective of the game is to construct a functioning prison from scratch, without any of the luxuries of modern-day prisons. Inmates live together in cramped quarters and must be kept as safe as possible while being treated humanely. Security measures are non-existent and you must provide every last amenity on your own. It's not easy to maintain order in a maximum security facility with limited resources; however, if done successfully, the payoff is great.
The game is played from an overhead perspective where each click sends out a single prisoner or guard to execute instructions. There are two game modes: Sandbox mode lets players do what they wish with no pressure or time limits in order to get creative; Challenge mode provides preset scenarios that test players' abilities through various goals such as fulfilling criteria or accomplishing tasks before a deadline.
As you begin, you will be presented with a blank slate. You are in charge of designing your prison from ground up and you must take into account various factors such as the number of inmates, prisoners, guards and staff that will be working at your facility. This is all in addition to the various facilities you have to set up such as a kitchen, infirmary, library and more. Resources are limited so you must be efficient when constructing your jail.
You will also have to manage your budget as resources are expensive. The game's developers released an expansion pack called "Folsom Prison" which can only be unlocked if enough votes are received by fans on Steam Greenlight. However, they have stated that they will still add the Folsom Prison regardless of whether or not the votes are received in time.
Overall, Prison Architect is a fun and challenging game that allows a deep degree of control and customization in its scenarios. The game may have some issues with performance on weaker devices, but it's worth every penny of the $8 price tag on desktop platforms. As far as tablet apps are concerned, this one may not be the best option, since the core gameplay relies on mouse interaction and many user interface elements have been scaled back to work smoothly on touchscreen devices.
Prison Architect is highly enjoyable and very challenging to master. It's a prison simulation game that you can play with friends online, and the best part is that the game is available in our Mac games collection! In today's gaming world, it's easy to get caught up in FPS or MMO style games. But Prison Architect is a must-have!
29 Transport fever – Strategy Business video game for Mac
Transport fever is a fun, new strategy game that's perfect for gamers who like to come up with elaborate plans and thrill to the execution of them. It's a game where you spend your time building railroads and transporting goods, but there's a catch: you can only build on areas around lakes or rivers. This means you have to think strategically about where to place your pieces, since they aren't always where you'd like them to be.
We had the chance to play the game with a few friends, and we had a blast. It's easy to learn, but it has a lot of replay value, so we're excited for it to hit the shelves this summer. We hope everyone takes the time to try out Transport Fever—see if you can set up an efficient network!
With its promise of a vibrant and colorful future of transportation, Transport Fever is the perfect title for a game about building a city. The game doesn't just let you build new highways, however—you can create an entire system of transportation, including airports, subways, and even funiculars. And while it's not all roses—the game is plagued by some bugs at the moment, most notably one that prevents saving and loading—it's still well worth playing.
Transport Fever turns into a little bit of SimCity and a little bit of A-Train as you try to create a functioning transit system. You need to manage your finances, set up rail lines, and make sure your buses run on time. But don't worry about micromanagement—the game does have you handle it all; it just does so in a way that doesn't feel tedious or overwhelming.
30. Descenders – Best BMX Cycling racing game on Mac
Descenders is a game where you fall down a mountain and try to land on a bike. It's a lot like real life, except the consequences of landing poorly are much less dire. The player controls a pixelated avatar who descends down the mountain without any control over speed or direction. The avatar can jump, and he has an ability that makes him climb up walls, but otherwise it's all about gravity and movement.
The game has huge vistas rendered in 8-bit graphics, with massive peaks and valleys. The soundtrack is very relaxing, almost hypnotic—the only sounds you'll hear are the wind whistling past your ears as you fall, and the sound of your bike crunching against rocks or slamming into trees when you land. The visuals are very clean and crisp, giving a bright and peaceful feel to the game. It's hard to describe how pleasant Descenders feels; there's something about the way it looks and sounds that makes it just right for playing while lying down on your couch or bed with your eyes closed.
The gameplay of Descenders is very simple: you face forward as you fall downward (your avatar cannot move side-to-side), but you can control your jumping, which lets you perform multiple tricks on jumps.
As you race down the hills, you will encounter creatures that want to eat you, rocks that try to knock you off your bike and trees that are just there because they are trees. There are also other bikers who will race against you and obstacles such as logs or jagged cliffs where you can get hurt if you hit them too fast. The game is available on Steam for $19.99 and let me tell you, it is worth every penny.
The graphics for this game are beautiful: lush green mountains covered in snow with a few obstacles here and there, making the game realistic but not too realistic that it's hard to adjust to the graphics style at first. The soundtrack is relaxing, enchanting and nostalgic.
Though there are only two worlds to choose from, each one contains five zones with six levels apiece, making for a total of 30 levels.
Descenders is available on Steam for $9.99.
Initial release date: 9 February 2018
Mode: Multiplayer video game
Developer: RageSquid
Engine: Unity
Genres: Racing Video Game, Sports Video Game, Action game, Simulation Game, Racing, Sports
Platforms: Android, Xbox One, PlayStation 4, Nintendo Switch, MORE
Publishers: Noodlecake Studios, No More Robots, Game Source Entertainment
31. Alien: Isolation – Survival horror game
Discover the true meaning of fear in Alien: Isolation, a survival horror set in an atmosphere of constant dread and mortal danger.
You are Amanda Ripley, daughter of Ellen Ripley, the main protagonist from the first film: Alien. As Amanda, you must escape from a terrifying alien while working with a crew that has their own agendas.
Alien: Isolation is a first-person survival horror game where you can scavenge for supplies and craft items to help you stay alive. You'll also have to use your wits to evade the alien as it hunts you down through the ship. It's up to you whether or not you want to risk making noise or drawing attention to yourself as you explore Sevastopol.
The Sevastopol space station is huge and filled with different areas, including corridors, vents, rooms, and maintenance tunnels. It's made up of four different zones: habitation modules; science labs; administrative areas; and industrial facilities. Each zone has its own unique look and feel—and each one is crawling with hostile inhabitants!
Where can you buy Mac games?
There are several places you can purchase Mac games. Apple has its own Mac App Store where they sell applications and games. Some developers have their own store. Lastly, there is Steam where most popular PC games become available on the Mac platform.
Does gaming damage MacBook?
Many gamers who play on their Macbook Pro computers may feel concerned and wonder if their Macbooks can handle their high-end gaming. If you're reading this, chances are you're already a passionate gamer. Macs are popular for its sleekness, performance, and good quality of product support.
 
Playing games may not damage your Macbook Pro as long as you are using a MacBook Pro laptop that meets the game's requirements. However, it is true that High end gaming gaming for long hours on a Macbook Pro can cause harm to the laptop, but only if the games you play require too much graphics processing power for your computer to manage efficiently.
Can I play COD on Mac?
While you can play COD on Mac, it will be a bit tricky because, as we mentioned before, the minimum system requirements for this game are Windows 7 64-bit (SP1) or Windows 10 64-bit. This is not particularly surprising since most PC games still have one of these two operating systems as their base requirement.
But hey, if you want to get around this, you have options thanks to third party websites such as This Old PC and others. These types of websites contain strategically converted system requirements so that people can play Windows games on non-Windows made PCs.
How can I play the best Mac games?
So, how do you buy Mac games? The simple answer: in the same way you buy PC games. The process is the same as it was several years ago when I played Mac games. Steam, the main storefront and source of quite a few big releases, has a free client for Mac users.
There are also plenty of independent digital shops that sell games such as Good Old Games and Humble Bundle. I also liked GOG back in the day, but it only sells older games now. Then there's Origin and Blizzard, who both host Mac clients for their individual stores. Lastly, you can go to the App Store and find Apple Arcade games, but there's also a healthy selection of more mainstream titles available in the store.