When is the best time to buy a MacBook? When the absolutely worst time to buy it is. Without engaging in some serious hand-waving, let me explain. The best way to think about Apple's product cycle is that there are two releases of new models each year — a "spring" release, which generates buzz and excitement from fans and average consumers alike, as well as an off-cycle "fall" release.
The MacBook (Pro or Air) is an acquired taste. It's not for everyone. It is not just a computer, it's an ecosystem with its own software, hardware, and design philosophy.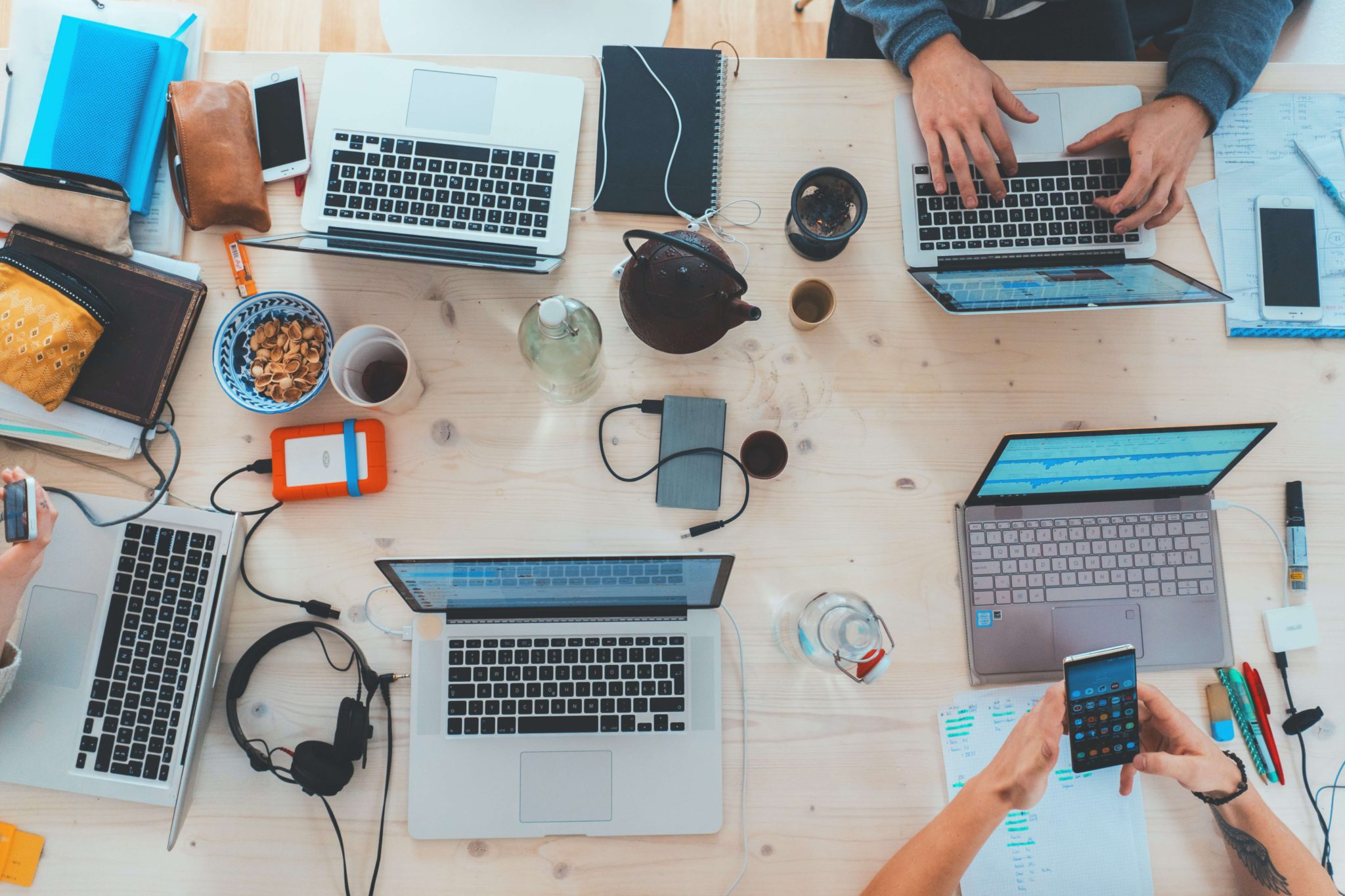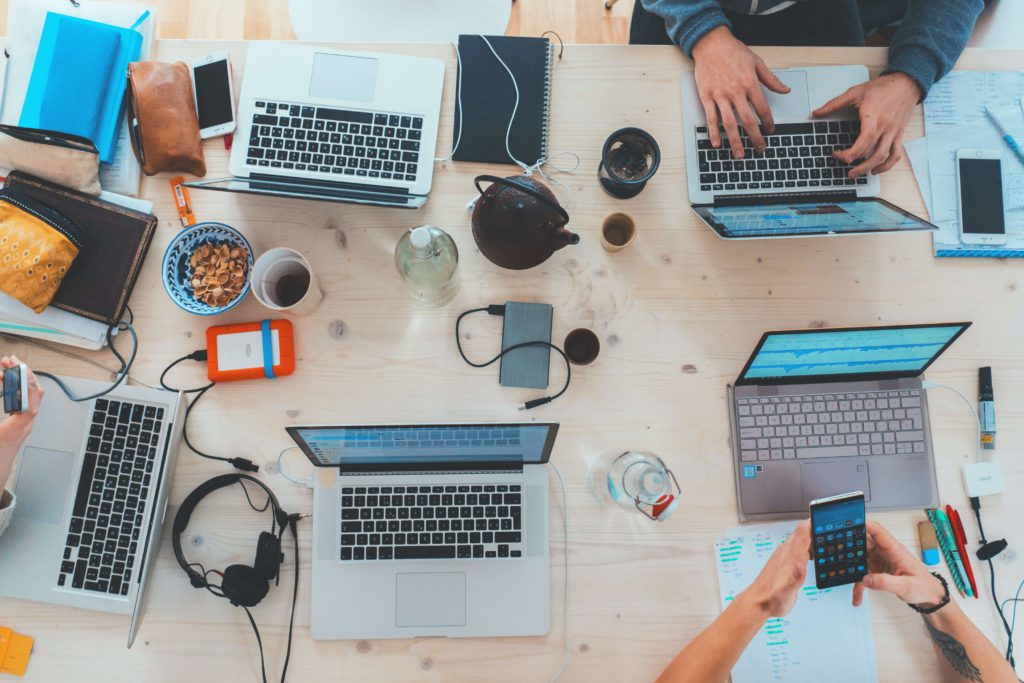 I am personally a user of the Macbook Pro and I'm sure you are aware that Apple doesn't release their new line of computers until October. If you're like me and can't wait to purchase one throughout the summer, let me help you out by giving you the best time to buy a MacBook as well as the worst.
To help you out, I'm going to share with you a list of the best MacBook for college students. After all, I had to research this information once myself back when I was still in school, and finding good laptops at a decent price can be frustrating.
There are several factors that are important to consider when determining the optimum time to purchase a MacBook. The price of the laptop is obviously an essential consideration that often requires you to balance your interest against your budget. There is no hard and fast rule which stipulates that you should fork out thousands of dollars for a device just because it is Apple Certified Refurbished. On the other hand, you have to consider your own needs and preferences when buying any Apple product.
Timing Is Everything
Waiting For a Discount?
It All Depends on the Model
Black Friday/Cyber Monday
Back-to-school sales
Amazon Prime Day
Labor Day
If you're considering buying a MacBook, it's important to know when's the best time to buy a new MacBook and when's the worst.
Apple has a pretty consistent update cycle of its MacBook line. We know that when Apple releases a new product, it will be the best one available for at least a year. And we know that Apple will discontinue an older model shortly after the new one is released. But there are still times within the year that are better to buy than others.
When I say "better," I'm talking about price and performance, but also availability of refurbished models and older models still available as new products. For example, it can be worth waiting for Apple to release its newest model if you're hoping to buy an older model once it goes on sale at a discount.
When to buy a Mac?
The short answer is: when it's time. There are no hard and fast rules here, but to help you figure out when it's time, think about the following questions:
Has the computer that you're using become outdated?
Is your computer running slow?
Have you been thinking about upgrading or changing your computer for some time?
If you've answered yes to these questions, then it's probably time to consider buying a new Apple Mac. The great thing about Macs is that they will last for years. If you're still using an older version of the operating system, you'll find that your Mac can run more slowly than if you had bought a more recent version. When this happens, you might be tempted to buy a new computer (which is fine), but if all that is wrong with your computer is just an operating system upgrade, then you can save money by purchasing a memory upgrade instead (which won't cost much at all). So, if your operating system needs an update, be sure to do so before taking the plunge and buying a whole new Apple Mac.
Mac notebooks are expensive, and they're even more expensive than they should be. If you're willing to wait a few months, you can save hundreds of dollars on any new laptop. It's easy to find good deals on refurbished Macs, and with a little research, you can get an even better deal.
A good place to start is by waiting for the end of the year. Apple always releases new hardware at its Worldwide Developers Conference (WWDC) in June, and it typically releases new software in September at its annual fall event. In between those two events, Apple releases a refresh of its laptops that typically feature minor changes from their predecessors. This refresh is generally referred to as "mid-cycle," and it usually occurs in July or August.
If you wait until after Apple releases its mid-cycle refresh, you can usually find significant discounts on MacBooks and other Mac laptops. The discounts are especially good if there are any models near the end of their lifecycles—the older a model is, the more likely it will be available at a discount.
You should also consider getting a new Mac if your current one has broken down on you and it's beyond repair. Although this can be costly, it's important to remember that it will be more cost effective in the long run since you won't have to replace your old machine in the future. And although it might not seem like much at first, replacing your current computer with a Mac could save you hundreds of dollars in the future.
Here are the best times to buy a new MacBook or MacBook Air and the worst times to do so.
If you're looking for the absolute best time to buy a MacBook, consider these times:
1. The best time to buy a MacBook is when – After Apple announces new models.
This is typically in September or October. The reason this is such a good time is because it puts pressure on retailers who want to get rid of their older models, so they'll slash prices. This happens online, as well as at brick-and-mortar stores like Best Buy and Walmart – and even at Apple itself. You can generally save hundreds of dollars during this period if you take advantage of it (and don't need the very latest model). If you do go with an older model, make sure it has a minimum of 8GB RAM and 256GB storage space if those are important features for you.
So when is the best time to buy?
The answer is simple: buy as close to the release of a new MacBook as possible. When Apple announces it on stage and/or puts it up for pre-order, it will simultaneously phase out the old models, lowering the price to clear stock. In some cases you can get last year's model for $100-$200 less than if you bought it after the announcement.
➡ Most Useful Apps for Students
2. Back-to-School Sales – is also a best time to buy a macbook pro
If you can wait until back-to-school season rolls around, you can save big on brand new models of MacBooks as well as other Apple products. In addition to the sale price, students who buy during this time period may qualify for extra savings and discounts through Apple's Education Store (but beware of fakes). This is also a great time to buy if you have kids going to a college or a school.
Like Black Friday, many retailers will offer discounts of up to $250 off, but this time they may be applied directly by the manufacturer in the form of an instant rebate or gift card.
If you're looking for a lower-priced MacBook Air, you might find deals in early autumn that provide discounts or bundles along with the purchase (such as free Beats headphones or gift cards). However, the most affordable models are often the older versions that haven't been updated. If you're looking for a newer MacBook Pro, consider waiting until Black Friday and Cyber Monday, when Apple products tend to see sizable discounts.
➡ Best Writing Software for Mac
3. Black Friday/Cyber Monday
When else can you find deals on high-end electronics like the MacBook? The only time that beats Black Friday is during Amazon Prime Day when these computers can be up to 40% off. During these sales, you can get some of the hottest models at prices that are nearly unbeatable. As an added bonus, many retailers will also throw in add-ons or accessories with your purchase. Amazon will even price match if you find a better deal at their online competitors.
Black Friday is a great day to shop for a new MacBook, but don't expect to see any huge discounts on Apple devices. Instead, you'll need to look for deals and sales from third-party retailers. In the past, retailers like Best Buy, Walmart, and Target have offered discounts of up to $250 off MacBooks. This year, we expect to see similar Black Friday deals on previous-generation models like the 2018 MacBook Air and 2016 MacBook Pro.
➡ Best Plagiarism checker for Students
4. Amazon Prime Day
Amazon Prime Day is another one of our favorite days for laptop deals in general. Although it has yet to become a huge shopping holiday for MacBooks specifically, we've seen some solid discounts from third parties in previous years. Most notably in 2019, Amazon itself discounted the current 13-inch MacBook Air by $200 (from $1,099 down to $899).
5. Labor Day sales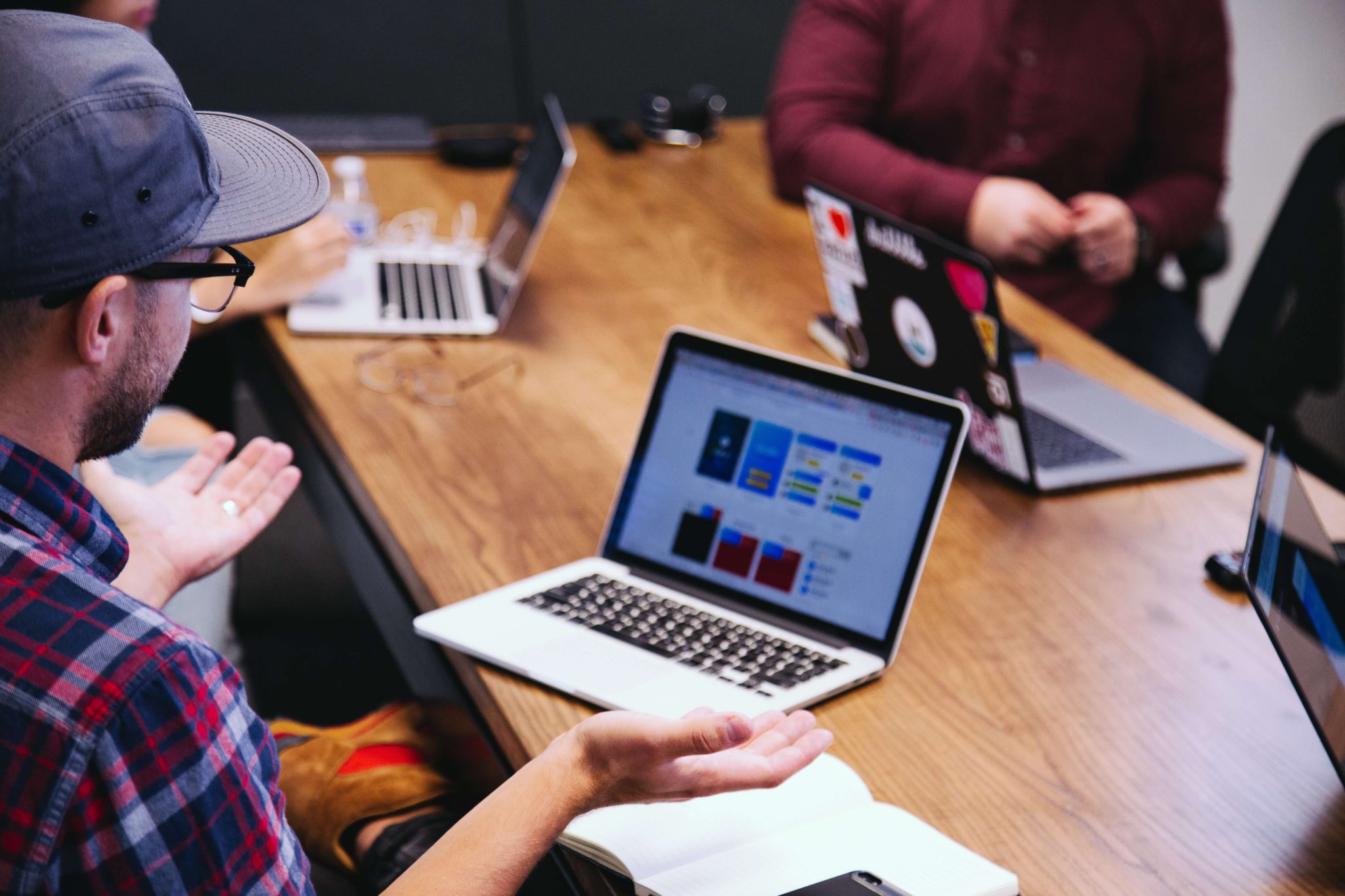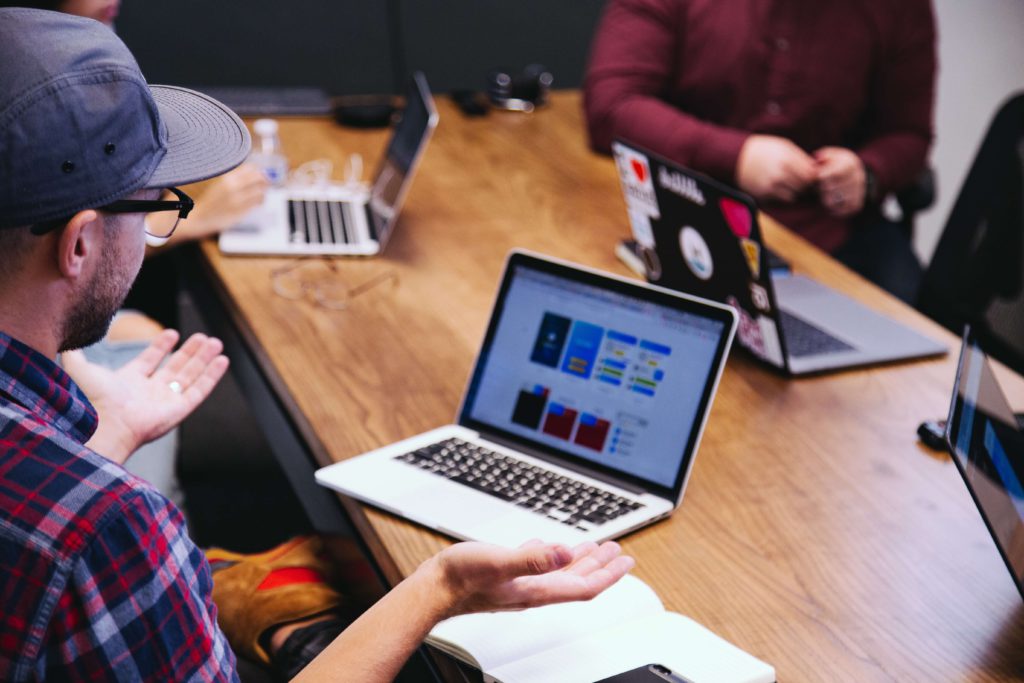 Labor Day is the best time to get a deal on a MacBook. When August rolls around, Apple knows that school is about to start and people will be shopping for laptops. That's why they tend to announce new models in the summer, so they can get rid of their old inventory—and that's where you come in! Summer sales can mean discounts as large as $150 off, which is something most families would love to have. If you're looking at refurbished products, you might also find deals up to $250 off.
➡ How to change safari background on Mac, MacBook Air / Pro
6. Timing Is Everything
The best time of the year to buy a new MacBook is during back-to-school season, when college students are heading to campuses around the nation. Apple often offers discounts on their products, including the MacBook lineup, during this time to help students get their hands on the latest technology at a reasonable price. This promotion usually begins in late July and ends in September, so keep an eye out for deals over the summer if you're looking to save some cash.
➡ How To Take a Screenshot on a Mac
7. Waiting For a Discount?
If you want to buy a new MacBook, it's important to know that you probably won't find any discounts on Apple's latest models. However, many retailers will offer small discounts on previous generations of MacBooks, so if you don't need the latest and greatest technology, this might be the way for you to go and still save some money. If none are available at the moment and you need a new computer right away, try waiting until after Apple makes its next big announcement.
➡ Protect and Check Your Mac for Viruses and Malware
8. Waiting for specific models?
It all depends on the model. If you want to get the most out of your computer for as long as possible, there are some models that are better than others. For instance, last year the 13-inch MacBook Air was upgraded and this year the 16-inch MacBook got an update to its processor. We recommend waiting until at least June or July to see if any new models are announced before buying one of these computers.
Check out Certbolt for Latest Exam Questions & Verified Answers to Prepare your Certification Exams
Some thought on the Best Time to Buy a MacBook
Shopping for a new MacBook shouldn't be that confusing. If you know what you want, you can always make the choice that's right for you. Once you've decided on an appropriate model and undergone some in-store research to make sure your favorite store has it, then the buying process becomes a lot easier.
While the ideal time to buy anything is "when you need it," with laptops that might not always be possible for everyone. In these situations, shopping around for price can be a good way to get a deal. Just make sure to have some sort of plan first, in order to get what you're looking for on time and without too much hassle.
The standard sales season for Apple runs from mid-September to mid-October. During that time, the most popular MacBooks are available at a discount of $100. If you are willing to pay more than the base price, Macs are offered with a free pair of Beats headphones during Black Friday through Cyber Monday. There is no designated period for students and teachers, but educational discounts are available if you are ready to purchase online.
However, if you need a computer immediately, shopping at an Apple store or buying from an Apple authorized reseller will be your best bet.
Now you know what to look for in a MacBook and when the best time to buy one is. If that knowledge allows you to buy a MacBook at an optimal time, you'll also have saved yourself some serious cash!