When you're looking for the best free video editing software for Mac, you want something that's going to be effective and simple. You don't want to feel like you have to learn a whole new program just to edit the videos on your MacBook, and you certainly don't want to feel like it takes too long or is too complicated. That said, there are a lot of options out there that offer different features—some are geared toward the more advanced user who wants professional-level filters and effects, while others are simpler, offering only the basics.
There are so many video editing programs out there, it's no wonder you'd be confused about which one to use. Adobe Premiere Pro, Final Cut Pro X, Sony Vegas Movie Studio and Avid Media Composer are just a few of the popular choices. But there are also free programs like iMovie, Windows Movie Maker and OpenShot (for Linux).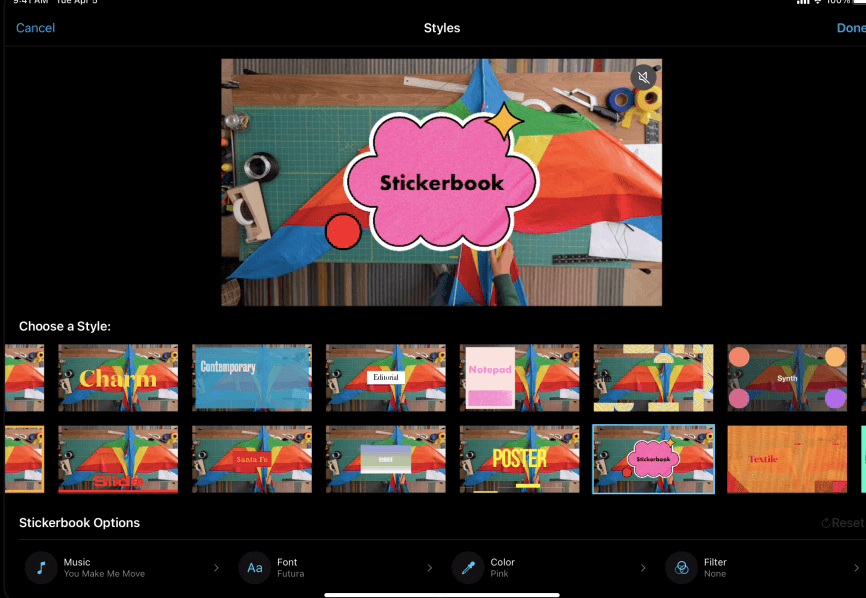 The problem is that no one can tell you which one to use—once you choose a program, you have to learn it from scratch and spend time learning how to use it. If a new program had come out that could make it easier for people who knew other programs to quickly pick up and been more intuitive, would anyone have ever bothered to learn all those other programs? Having said that, I do think being familiar with a certain program makes learning another one easier. That's why I started with iMovie when I first got my MacBook Pro. My first video editing experience was with an older version of Windows Movie Maker on my old PC so I was used to it.
➡ Best MacBook for video editing
Every Mac comes with a program called iMovie, which is built in to the system and designed to edit home movies into something more professional looking. Even so, iMovie is easy to use and ideal for beginners. The free version gives you a lot of great options, like adding titles with different fonts and themes and editing the audio track. It's not as robust as paid programs like Final Cut Pro, but it does everything most people will need for basic video projects.
These are the 8 best free video editing software tools for Mac – MacBook Pro and Air
Here are some of the best free video editing software for Macs that will help you get started with creating your own videos without spending money on programs for your MacBook.
1. iMovie – The best free video editing software for Mac
iMovie is the best free video editing software for Mac, and it's a great option if you're new to video editing, as well. It tops our list because it's quick and easy to use, and it lets you create professional-looking videos in no time. In addition to its strong feature set, iMovie is really easy to use for beginners. Unlike other video editors, iMovie won't feel like a completely foreign environment if you've used other Apple products. Using this app is intuitive enough that someone with little to no experience in video editing can pick it up and learn it without much difficulty.
iMovie was released as an entry-level video editor for the Mac back in 2008, but it has since been updated with support for high-resolution displays and 4K footage. While this program doesn't have as many features as some of the other programs on our list (notably, there are no themes or templates), iMovie is still a great application for beginning video editors who are looking to build their skills.
➡ Best Photo editing apps for iPhone and iPad
The best part about iMovie is that not only is it free—it also comes pre-installed on every new Mac sold by Apple.
What makes iMovie so easy to use? Well, to start with, it's built right into your Mac like other programs such as iTunes and QuickTime. So if you want to edit some video footage you just have save it into the right location (such as your desktop) and open up iMovie where it will automatically bring up your video project for you to edit.
The best free video editing software for Mac is iMovie. It comes with every Mac computer and it's easy to use. But, before you get started making movies on your Mac, there are some things you should know about the program.
When you open up iMovie for the first time, this is the screen you see:
To start using the program, click on "Create a new movie." You'll be asked what kind of project you want to make. The options are "Music Video," "Movie Trailer," or "Import from Camera."
Next, you'll want to select a theme for your video because they are already created and give your project a professional feel. The themes include: Comedy, Drama, Family, Holiday, Love Story, and Musical. To watch a video that demonstrates how each theme looks in the editing process, click on the "Demo" button at the bottom of the window. Next to the demo button is a box where you can type in a title for your movie.
➡ Best camera app for iPhone and iPad
Once you've selected a theme and entered a name for your movie, click "Continue." This is when you import all of your photos and videos into one project folder. Once everything has been imported into iMovie, you can organize your media clips according to your preference.
Other free video editing software includes Avid Free DV and DaVinci Resolve Lite , which provide great quality and ease of use with nearly all essential features. As Apple puts out new versions of iMovie, these alternatives may become more competent than the current version of iMovie. Until then, these five programs are fantastic choices for anyone who wants to edit videos on a Mac computer.
All these programs have their upsides and downsides; the best choice will depend on the type of user you are and what you want to get out of your video editing experience.
➡ How to edit photos on Mac: Two Ways
If you are a beginner or thinking about becoming an editor and have a Mac, iMovie is the perfect video editor for you. For beginners, it is simple and fun to edit. It's also great for people who only make videos for social media posts or just like to play around with videos. Again, I think iMovie is the best free video editor for mac users on this list because it's so simple to use and it has great features.
Key Features of iMovie free video editor for Mac
Choose from 8 unique themes with matching titles, transitions, and music.
Give your movie the perfect look with 10 Apple-designed video filters.
Choose from over 50 soundtracks and let iMovie do the rest, or add your own music directly from iTunes.
Create a soundtrack using built-in music and sound effects, songs from your iTunes library, songs you've recorded in GarageBand, and your own narration.
Use green-screen effects to place yourself in an animated landscape or make it look like you're a superhero flying through the sky.
4K resolution
360-degree video editing
Multi-cam video editing
Color correction tools
Green-screen effects
2. DaVinci Resolve – Best Free Professional video editor for Mac
As a content creator, I know that it's important to have the right tools for your work. While I'm always on the lookout for the best free software for whatever job I have to do, I've never been able to find a good replacement for Final Cut Pro X. Thankfully, Blackmagic Design has released DaVinci Resolve, which is free for Mac users and takes FCPX's place as the go-to editor for those who create and edit video for a living.
DaVinci Resolve is a program created by Blackmagic Design and it is available for both Mac and Windows. It is an amazing editing software that has professional features. The best thing about DaVinci Resolve is that the program comes with a free version which has all the features that you need to edit videos. The only thing lacking in the free version of DaVinci Resolve is support for multiple GPUs. You can download DaVinci Resolve for both Macs and PCs from their website.
In the past, editing software was a lot different than it is today. Programs like Final Cut Pro were designed specifically to help you edit video with ease, but they weren't always that intuitive to use. DaVinci Resolve 12 is a lot more approachable than its predecessors, because it's designed with newbies in mind while still offering advanced options when you're ready to take them on.
The most attractive thing I like about DaVinci Resolve 12 is that it's designed to be used with one program instead of using multiple programs together (like other video editing software). This makes the software much easier to learn and use without having to invest hours into mastering how everything works together.
DaVinci Resolve is designed for color grading and editing, which means that it's ideal if your goal is to create something beautiful—if you're looking for a simple cut-and-dissolve effects, DaVinci Resolve probably isn't the best option for you. However, if you're interested in creating a movie with a unique look and feel, DaVinci Resolve will do wonders for you. It offers all of the standard editing features plus color correction tools that let the user manipulate saturation, hue, brightness, contrast levels and much more. In addition to this professional-level functionality, it also has a few more fun features that make it an excellent choice for beginners.
In fact, DaVinci Resolve is so good that Hollywood studios use it to edit movies and television shows, and it supports more color processing power than most other programs out there. It's also easy enough that anyone can learn how to use it with just a little bit of time spent poking around in the menus and reading up on tutorials online. This little powerhouse even has some features that aren't available in any other standard video editor.
➡ How to Transfer Videos from Camera to Mac
Key Features of DaVinci Resolve free video editor for Mac
Non-destructive editing: Changes are saved as you go so you can always go back and make changes without starting from scratch
Multicam Editing: Allows for automatic syncing of multiple angles shot at once
Masking Tools: Allows for precise selection of what parts of your footage will show up in what parts of your project
Color Grading: Gives your footage more contrast and depth depending on the tone and feel
it has a tool that helps you remove unwanted footage from your videos or cut sections from the middle
it lets you work with footage from various cameras with different frame rates
it has a unique feature called Fairlight audio suite: it helps you mix, master and edit audio files while simultaneously syncing the audio up with your video (no more tedious jobs of syncing sound on top of your video file)
It has a powerful colour grading tool that can help you make your videos look more professional and get rid of the dullness that is often associated with amateur videos.
ResolveFX for stylized looks and fixes
Plenty of transitions, titles and motion graphics
Audio editing and mixing with Fairlight
Conform, edit and mix audio with Fairlight and timeline tools for audio-for-picture work.
Conform source media, edit sound effects and dialogue, sweeten and mix with full 3D audio space and up to 1,000 channels.
Work with EDLs or AAFs from other NLEs, adjust audio levels, panning and more.
3. Blender – One of the best free cross-platform video editing software
When it comes to editing video on Mac, there are several good options to choose from, but none offers the power and flexibility of Blender. An open-sourced hit, Blender is a free software that's available for all major operating systems, which makes working between platforms incredibly easy.
Blender has many features that rival more expensive, professional solutions. It can be used to create 3D animations and visual effects as well as HD videos. The software supports more than 60 file formats, so you'll never have trouble importing video clips and photos into your project.
To add text or graphics to a video, you can use Blender's solid text editor and image sequencer, or import an image or logo from the web (via a direct link) for use in your production. You can also easily blur the background of a photo using one of the library of pre-sets or quickly adjust the brightness with one of the other presets.
The coolest part of Blender is its comprehensive array of camera controls. By adjusting depth of field, saturation levels, shutter speed and color temperature, you'll be able to create cool film effects right inside your video project.
2D Video Editing
The best thing about Blender is its compositing features and node-based architecture. These features allow you to do pretty much everything you'd want to do in a 2D editing program: including color correction, keying and compositing, rotoscoping, and animating. In fact, Blender has been used to create the special effects for hundreds of feature films (including Sin City, The Fifth Element and Iron Man 2).
➡ Pic Stitch – Photo and Video Collage App
Blender's interface can be daunting at first because it does have quite a bit of depth to it, but there are some great tutorials online that will help you get started.
Blender is a great tool for making videos from recorded footage, creating 3D animations and even rendering CGI. It can also be used to make a wide range of digital art and special effects. Blender has some of the best non-linear video editing capabilities available today as well as a highly advanced and feature rich particle system, great renderer and materials system, powerful character animation tools (both in the modeling and rigging phases), hypershade (an advanced node based material editor), UV unwrapping tools, modifiers, collision detection and much more. The interface is built to be easy to use while being extremely customizable, allowing you to change all sorts of settings to fit your workflow.
Key Features of Blender free video editor for Mac
Blender also has some great compositing tools, including animation.
It can edit videos in VR 360° degrees.
You can export video in the H.264, H.265 and VP9 codecs.
Multi-platform, including Mac OS X, Windows, and Linux.
Gives you access to hundreds of effects and tools.
Allows for direct recording via webcam.
Offers a non-linear video editing system that is intuitive and easy to use.
Features channel mixer and audio mixing and syncing capabilities.
Includes powerful masking tools for creating custom effects that you can apply to any clip in your project.
Like most open source software, there's also an active and friendly community who will answer any questions you have.
You can add effects like green screen and laser beams to your videos.
You can import animated GIF images and turn them into videos.
It has a color picker feature to adjust colors in a scene.
The vignette tool helps to brighten or darken specific areas of the video.
You can use it to create 3D titles, slideshows, and intros for your videos.
You can use it to make cartoon style animations.
4. Lightworks – Easy to Use free Video Editing Software
Lightworks is a free, powerful, and robust video editing software that's available for both Windows and Mac computers. While it has been around for more than 15 years, it hasn't had the chance to break into the mainstream in the US yet—but that doesn't mean it's lacking in features. In fact, Lightworks was designed with amateur videographers and YouTube content creators in mind (not professional editors). Its intuitive interface and streamlined tools make it easy to use even for beginners—and if you're looking to perfect your videos before uploading them to YouTube, there are a few features in Lightworks that you'll definitely love.
➡ InVideo Review : Everything you need to know
Multi-Camera Editing
If you shoot a lot of footage with multiple cameras at once, you'll love this feature. With Lightworks, you can import all of your clips on separate tracks or even separate projects so they don't get mixed together without being properly synced up. It also allows you to easily switch back and forth between different takes.
Lightworks' Timeline
The timeline is one of the most important features of any video editing program. It's what allows editors to put clips together and make sure everything runs smoothly from beginning to end. The timeline in Lightworks has many great features that make it easy to organize your clips.
Key Features :
Cross-platform compatible
64 bit applications work with (almost) all media formats
Multiple video tracks and audio tracks support
Export to popular formats: AVI, MP4, OGG, WMV, MOV etc.
Support for GoPro Hero cameras
New ProRes export preset for Final Cut Pro X
New 32 bit floating point renders in Ogg Theora+Vorbis codec
Improved S16/S8 rendering support in AVI and MKV codecs
Improved filter graph editor with drag and drop functionality
Improved TimeStretch tool with better speed and quality control options
Lightworks comes in three flavors: the Free version, which is just that; the Plus version; and the Pro version. All three are available for Windows and Mac users, though you have to purchase the Plus version or higher if you want to use it on multiple computers at once or if you want access to high-end tools like advanced chroma keying. The Pro version adds even more tools that are right up a serious editor's alley—and it starts at about $200 if you want to buy a license for your personal computer (that's less than what most other professional video editing programs cost!).
➡ How to trim, Cut, Crop video in macOS Mojave
The Plus version goes for $99, and gives you access to all the same features as Free plus additional features like multi-track editing, keyframe motion tracking, and enhanced chroma keying.
Lightworks is an award winning video editor for Mac. If you have a creative passion for video, and you own a Mac, Lightworks might be the greatest free tool you are missing out on. I was looking into various video editing software for my mac and I found this one because of the large number of awards it has won as well as the large number of YouTube videos praising it. It's free, easy to use and it works flawlessly on my macbook.
The interface is simple and intuitive. Everything works smoothly with no delays. All the effects and filters are built in, which helps not only save time, but makes me feel more comfortable using them without messing up my video if I'm not familiar with which filter does what. This has been a great tool for me recently with all the summertime parties I've been attending.
Key Features of Lightworks free video editor for Mac
Support for a wide range of media formats
Effects, transitions and templates
Color correction and grading
Video scopes: Vectorscope, Waveform, Histogram
Real-time effects and keyframes
Edit in 24fps, 25fps and 30fps.
Trim and Autotrim functionality.
Support for HD and 4K.
Add video effects including brightness and contrast adjustment, film grain etc.
Slow motion effect with frame blending.
Create title sequences with keyframes in the built-in titler.
Import 3D LUTs for look up tables for color grading.
5. Cyberlink PowerDirector – Best free professional-grade video editing for creators
Cyberlink PowerDirector is the best free video editing software on the Mac. While it might not be as powerful as some of the paid options out there, it's a great way to start learning how to edit videos, especially if you're new to professional-grade software like this.
Just about anyone can edit video on their computer—but at the same time, a lot of people don't know how to do it well. For example, you may have tried an app like iMovie or Windows Movie Maker, but they're not really professional-grade, and they don't work very well with high-definition video. What if you want to edit your friends' wedding video so you can post it online? Or maybe you want to make a compilation of clips from your vacation and upload them to YouTube? You need something that's easy for beginners, but still powerful enough for professionals.
The perfect solution is Cyberlink PowerDirector for Mac. This free program comes with many of the tools that professionals use in their expensive editing suites: advanced editing tools like fantastic transitions, animation effects, and up to 4K resolution support have become standard features in this free tool! Plus, with the bundled Cyberlink Media Suite 9, you can easily convert a variety of media files from one format to another. With this free program you can easily create movies and videos up to Ultra HD 4K resolution. You could say that Cyberlink PowerDirector is just about the most powerful (and only) great video editor around that's completely free!
PowerDirector is the smartest and easiest video editing software out there. It's packed with so many great tools, I don't think I'll ever stop discovering new ones. Here are just a few of my favorite features:
A one-track timeline that lets you edit all the way down to the frame–no more stacking of clips on top of one another to get the timing as you want it!
A multi-cam module, which lets you simultaneously sync up multiple videos or images (either from your computer or from a camera) and then syncs them together to make a single video–great for special occasions like weddings!
An auto-ducking feature that automatically lowers the volume of whatever music is playing in the background when people start talking–a must for any podcast host!
PowerDirector comes with a free trial version, which includes all these awesome features and more. You can try it today for free on their website.
PowerDirector offers a lot of the features that you'll find in high-end packages like Adobe Premiere Pro or Final Cut Pro X—you can create videos with titles, transitions, and effects; add music; produce audio tracks using your computer's microphone; and even export your project to a DVD or upload it directly to YouTube. The most obvious difference between PowerDirector and its competitors is that it's free, but this is also one of its biggest strengths: PowerDirector is incredibly easy to use, making it perfect for beginners with little or no experience in video production. If you've never edited any of your own footage before, PowerDirector will walk you through each step of the process.
This program has risen in popularity quickly because it does such a good job of handling things like automatic chroma key (green screen) removal and motion tracking effects like camera pans. It's perfect for making fun videos for things like vacation slideshows or birthday celebrations.
Key Features of Cyberlink PowerDirector free video editor for Mac
Multi-cam editing
Motion tracking and keyframing
Photo animation and multiple audio tracks
Subpixel resolution and 360° video support
Create complex picture-in-picture effects by adjusting layer properties to create unique results.
Use the built-in mask designer to hide part of a video, apply effects within the masked area, and add transition effects.
Chroma Key lets you merge two videos by removing the background from one of them; ideal for producing your own professional looking green screen videos.
Add animated titles and scrolling credits to your videos within the title designer.
Create animated Mattes so that you can control how an image or video is displayed over another video.
Add panning and zooming movements to still footage.
To switch to the full mode, you can access additional features, such as chroma key, mosaic blur, color correction, and many others.
The app comes with a wide variety of templates you can use for your home movies or YouTube videos.
The program also includes a variety of effects and transitions you can use to enhance your projects.
You can import footage from various devices – including DV cameras and webcams – and work with two or more video tracks.
Audio audio tracks (with even more customization options) are also available.
6. Shotcut – A free, open source, cross-platform video editor for Windows, Mac and Linux
Shotcut is a free, open source, cross-platform video editor for Windows, Mac and Linux. It has all the basic features you'd want in a good video editor: cutting and trimming your clips, adding effects and text, and opening up other formats like DVD or Blu-Ray media to do some pretty advanced stuff. Best of all? It's 100% free!
It is available in multiple languages and supports many popular formats.
The interface is very simple to use and quite similar to other video editors such as iMovie or Premiere Clip. It works with a lot of different file types, including .avi, .mov, .mp4 and .mkv. It can import them into a timeline with various effects, transitions and titles.
The program also allows you to add text to the video and even draw shapes on it using a pen tool. You can save your project in any one of several formats and export it as a finished video file.
It has some pretty advanced features, such as masking and keying tools, which are useful if you're looking for more advanced effects than the basic ones found in most video editing programs. In addition to its other functions, Shotcut can also be used as a screen recorder with customizable hotkeys if that's something you need.
The great thing about this free program is that it doesn't have any restrictions on exporting your videos or saving them in any of the formats mentioned earlier.
Shotcut also has a handy feature called smart trimming, which allows you to crop videos into multiple clips easily. This is great when you want to add some text or an image to your video, but you don't want to cut out the rest of the video. You can use a selection tool that allows you to grab a certain area on your screen and use it as part of your video.
The Timeline panel shows you how your video will look like when published. It's easy to see where each clip starts and ends, and where transitions are used in your video. This makes it easy for you to see where your video will be slow or too fast and make adjustments as needed before publishing your final video.
Key Features of Shotcut free video editor for Mac
It can edit audio as well as video.
It can use a wide range of file formats.
There's a timeline editing mode.
You can create video effects and slo-mo.
Cut, trim, split, crop, and rotate your videos.
Add filters and apply transitions and effects to jazz up your videos.
Add music tracks and audio effects to your videos.
Create opening credit sequences and closing credits.
Add text overlays or watermarks.
A simple interface for quick video editing.
Has a built-in encoding/decoding system.
Has a wide range of preset profiles for output to various devices.
Supports video capture from the computer desktop.
The program is free, but you can donate money to support it if you want to.
7. Openshot – Best free Mac video editors for Beginners
For the beginner or amateur looking to make their first video with a Mac, you might be wondering which video editing software is right for you. You may have already heard of Apple's iMovie software and its popularity, but what if you're looking for something more professional or sophisticated? The free open source video editor Openshot has everything you need to get started with your own videos, and it's not just for Mac—it runs on Windows, Linux and even Raspberry Pi.
Openshot was designed with a simple interface in mind. It lets you add videos and pictures to your project, then edit them with simple tools. You can crop or rotate your clips, choose transitions between them, set the duration of each clip before it loops back around to the beginning (or not), add music, and even change the effect that plays on top of your video when you export it.
The only thing you won't be able to do is add voiceovers or text overlays—you'll need other programs for that. However, if all you need is a simple video editor that will let you make basic edits in just a few minutes without having to learn too many new features at once, Openshot is a solid option. It's available for both Windows and Mac computers.
In the spirit of full disclosure, the thing I love the most about Openshot isn't necessarily its features (though it's got plenty of those) or that it's free (which is always a perk). The best part is that it's very user friendly. There are some other free editors as well, like iMovie for Mac or Windows Movie Maker. Those are fine if you're looking for a simple editor, but if you're looking to do more advanced stuff like cut out specific parts or add effects to your videos, they might not be what you need.
I've used Openshot for a long time now and have learned some tricks along the way—I'm comfortable enough with it that I don't have to look up how to do things anymore, which means I can focus on editing instead of reading instructions.
Key Features of Openshot free video editor for Mac
Straightforward, easy-to-use interface.
Unlimited track support (audio, video, images)
Clip resizing, scaling, trimming, snapping, rotation, and cutting
Video transitions with real-time previews
Compositing, image overlays, watermarks
Title templates, title creation, sub-titles
3D animated titles (and effects)
Creating stunning 3D animated titles and effects like the ones in this video can be done simply and quickly using our powerful 3D title editor. 
You can add unlimited tracks / layers to your project including images, pictures, video clips, animation clips audio tracks and more. 
Choose from 1 of over 200 included title templates or create your own unique title animations from scratch with our powerful 3D title editor. 
OpenShot includes many video effects (with more on the way).
View all of our available effects in the OpenShot library. 
Use OpenShot to easily create videos for YouTube or any other website!
Unlimited tracks and layers
Audio mixing and editing
Handles common image formats such as BMP, GIF, JPEG, PNG, SVG, TGA, TIFF as well as image sequences
Audio mixing and editing (including multi-track)
Handles a wide range of audio formats, including MP3, WAV and more.
8. Hitfilm Express – Best free Mac video editor for 3D Effects
The top free Mac video editor for 3D effects is Hitfilm Express. It's not only free, but it also contains a fairly wide variety of features. Although it might seem overwhelming at first, you can get past the initial learning curve with a little practice and help from their support team.
Unlike other 3D editors, Hitfilm Express doesn't require you to download any extra software or plugins to get started. The clean interface allows you to add all sorts of different effects and transitions without getting confused. Once you learn how to use the basic functions and tools, you can start experimenting with more complex options such as the audio mixer and color corrector. Their support team is really helpful and responsive on social media, so if there's anything that you're having trouble with, they'll be quick to offer guidance.
You can also use HitFilm Express to create impressive time-lapse videos by speeding up or slowing down parts of your footage. This adds an extra layer to a standard time-lapse, and it's something that not many other free Mac video editors support.
HitFilm Express includes all sorts of powerful editing tools that you'll need for creating professional videos. You'll have access to tons of transitions, including "foggy," "diamond," "motion blur," and more
Within minutes of downloading and installing it, I was able to do things like add shadows and other effects to objects in my video using Hitfilm's simple and intuitive interface. In fact, Hitfilm Express is so easy to use that my two-year-old daughter was able to create a short video of her dancing around our living room by following some basic step-by-step instructions I wrote out for her on my iPad. If you're looking for something more advanced than iMovie but less complicated than Final Cut Pro X, Hitfilm Express is a great choice.
The interface is simple and intuitive: it's a traditional timeline with two tracks that give you plenty of room to edit. There are many different effects, transitions, titles and music options available, so you can make your videos look exactly how you want.
If you've already got videos in HD, HitFilm Express makes it easy to bring them into your project—it supports most common formats, including MOV, MP4, AVI, WMV and MPEG-2. It also has a great 3D transformation tool that lets you morph images seamlessly between two different objects or scenes. You can even generate a "lens flare" effect that gives your video a unique look!
When it comes to combining multiple clips on one track, there are plenty of audio and video effects that'll help you get the job done. If you want to add text to your video, HitFilm Express has a great way of doing so without sacrificing quality—you can load an image and choose from several different font styles or use one of their templates. It also has a great chroma key effect that makes it easy to put your subject front-and-center.
Key Features of Hitfilm Express free video editor for Mac
A feature-packed editor:
The timeline has a built in audio mixer, so you can easily adjust and balance the volumes of your different tracks.
Export your work as a movie, a slideshow, or an image sequence.
You can import a variety of file formats into your project.
Three main video editing tools are at your fingertips: the Trim tool allows you to cut off unwanted footage; the Auto Transition Editor makes it extremely easy to add transitional effects between shots; and the Fade In/Out tool allows you to fade transitions in or out. 
HitFilm Express also includes over 200 presets that are not only useful but also fun to play around with!
Hitfilm has over 50 video effects, covering the basics like color correction and distortion, to the more advanced freestyle effects.
You can apply those video effects on clips individually or on entire projects (for example, a whole video).
The transitions are also numerous and can be applied on individual clips or projects. Some of them even allow you to adjust their duration after they're applied.
There's also a chroma keyer that allows you to replace green/blue backgrounds with other images. The keyer is really good, so you'll only have to do minimal cleanup afterwards.
You can create your own custom shapes for use as masks or for use in the paint feature.
In Hitfilm it's possible to draw directly on your video, which is really useful for adding text or drawing shapes to act as masks for chroma keyers.
You can export your videos in HD by simply clicking one button.
Conclusion
There you have it—our top picks for the best free video editing software on the market. Now it's up to you to try these out and decide if one of these is right for your needs. Each of these programs has their own strengths and weaknesses, so depending on what you want to get out of a video editor, you should be able to find something that meets your needs—even if it's not on this list.
With all of this said, if you're still not feeling animated then perhaps it's time to try editing video yourself. There are plenty of great programs out there that make it easy for a complete beginner to get started, and the ideas here should only spark more inspiration for your future projects.