There are many aspects to consider when looking for the best MacBook for video editing. These include the screen, processor type and speed, memory, storage capacity battery life, and more.
Today, I'm going to provide my opinion on the best MacBook for video editing, and also offer some other opinions from around the web. I've narrowed it down to a select few from different price ranges.
Whether you're a professional filmmaker, a student whose thesis project is due in a few weeks' time, or just someone who makes video for fun, the process of editing video involves accessing huge amounts of data and running very demanding software. You need to make sure that your computer can handle it.
In this post I'll go over some of the basics about what video editing entails and how to know if your Mac is up to the job.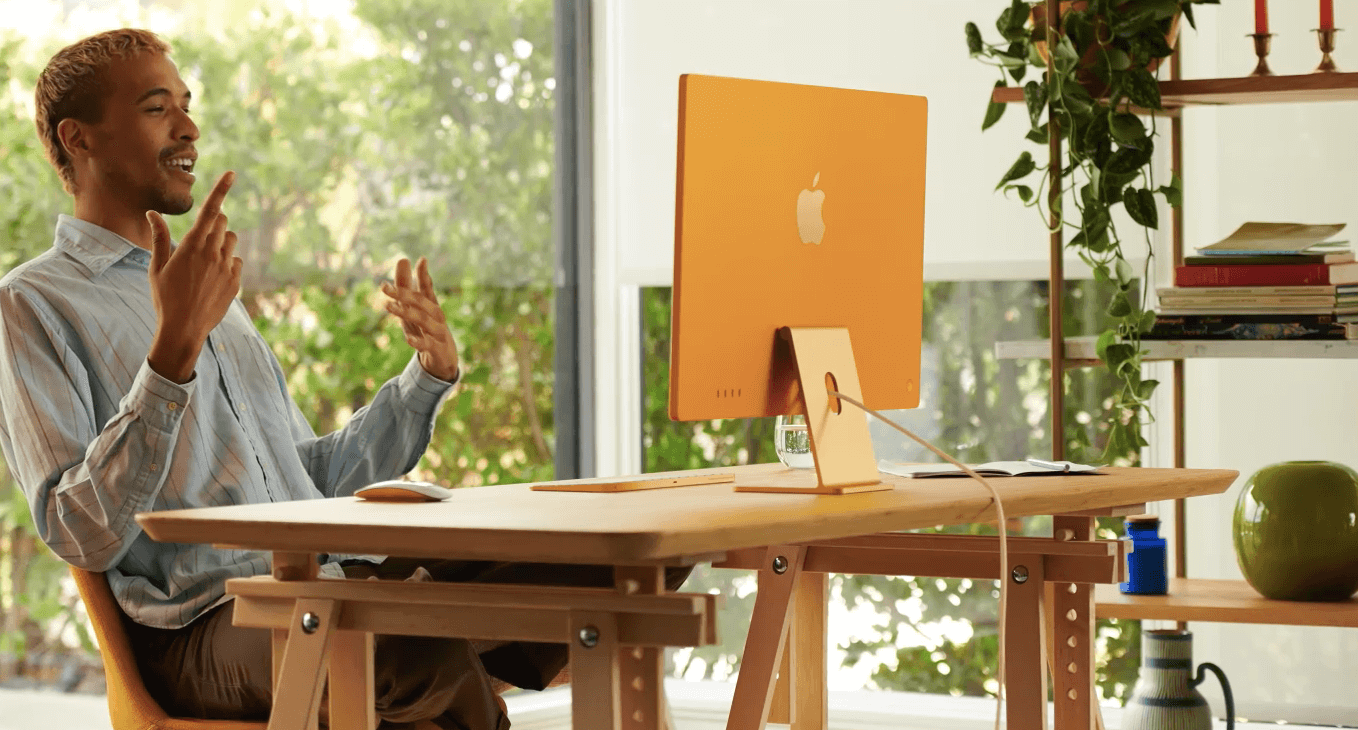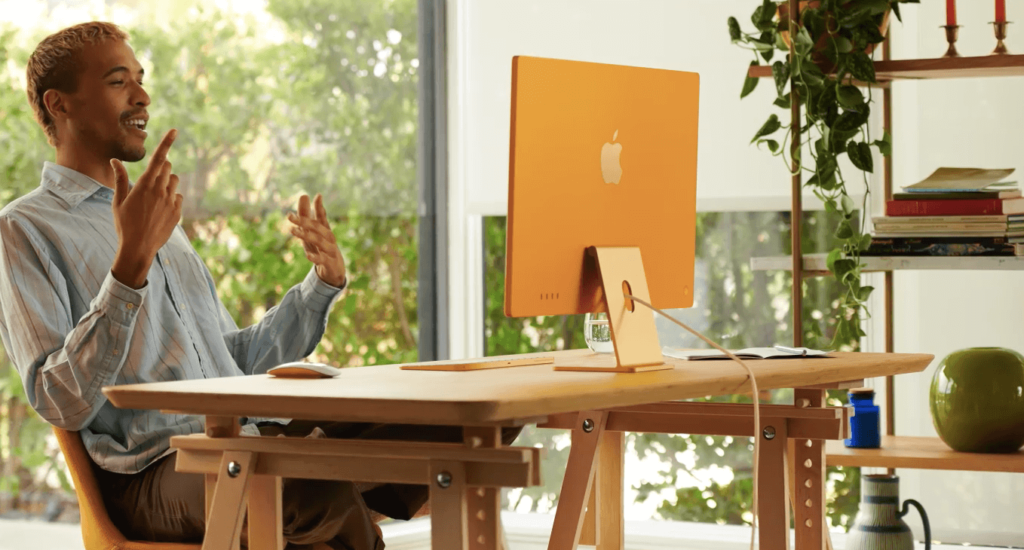 The best Mac for video editing will depend largely on what you want to work with. If you're a filmmaker, you might prefer a Mac that comes with the highest amount of RAM, or you might want to go for one that has an additional graphics card to make your editing experience easier. If you do a lot of audio post-production, think about what kind of ports you'll need now and in the future. There are so many Macs out there, and so many things to look into when it comes to buying one—here are some ideas to get you started.
When choosing a Mac, it's important to be thorough in your research, but don't let yourself get overwhelmed by the sheer number of choices out there. Figure out what software you'll be using most often—if it's Final Cut Pro X, then consider an iMac. Do you use Adobe Premiere Pro? Then maybe the MacBook Pro is right for you.
Read our guide on how to clean a MacBook screen to keep it looking its best.
The MacBook Pro is a great laptop for video editing. It has a lot of power, a high-resolution screen and all the ports you need. However, it's quite expensive so if you're only doing some editing occasionally you might be better off with a cheaper model. The MacBook Air is thin and light and will give you enough power to do basic editing but it doesn't have the power to run complex video editing software. The cheapest MacBooks are for people who just want something for browsing the web and sending emails. They don't have enough power for video editing so are probably not worth considering.
A good video editor will have a powerful computer with a fast processor, plenty of RAM, and at least one solid graphics card. A MacBook's specifications are important when it comes to video editing, but they're not the only things you need to consider.
➡ Why is my Mac fan so loud? Fix MacBook fan noise
When you're starting out in the world of video editing, it can be hard to know which computer is good enough to get the job done.
The problem is that there's so much variation between models that it can be hard to tell what configuration is best for your needs. How many cores does the processor need? What about memory? Graphics cards? An SSD? Are these features worth paying for or not? What about AppleCare – is it worth getting or not? It's all too easy to end up with a computer that doesn't work as well as it should and doesn't last as long as it should either.
➡ Best browser for Mac, MacBook Pro / Air

So what's the best MacBook for video editing? As of now, the 16-inch MacBook Pro with Retina Display is still the most powerful Mac laptop available. It comes with a Apple M1 Pro or M1 Max and 16GB of memory built into it. The 16-inch model has the option of 32GB of memory, which is great if you're doing demanding jobs like 4K video editing. The Retina MacBook Pro also comes equipped with Intel Iris Pro graphics, which allows your machine to process not only demanding video effects but also complex photo edits in programs like Photoshop.
There's also a whopping 2TB of storage space – you'll be able to store hundreds of video files without running out of room. The screen is also well-designed for video editing; it has a wide color gamut and a resolution that goes all the way up to 4K. The glass covering the Retina display has a fingerprint-resistant coating so you won't have to wipe it down every thirty seconds. If you're really serious about video editing, then you can get a version with an AMD Radeon Pro discrete GPU model which will give you an additional boost in performance.
➡ Best External Hard Drive for Mac, MacBook Pro and Air
Choosing a computer for video editing is an exacting process, but it can be made easier if you're aware of a few key details. Firstly, what's the software you'll be using to edit? Most video editing software is compatible with both Macs and PCs, but some are designed to work exclusively on either Macs or PCs. Secondly, how much storage space do you need? Most programs can compress footage so it takes up less space than it would if you were storing it in its native format, but this usually means that the video files will take longer to open and save. The more storage space you have, the less compression you'll need to do, which means that your videos will open more quickly and save more quickly after edits have been made. Finally, what kind of processor do you need? This is the component that will have the largest effect on your user experience while editing. The more intensive your edits are, the faster you'll want your processor to be.
These are the best MacBook's for Video editing professionals
If you want to start a career in video editing, or if you want to move from amateur to pro once you've built up an arsenal of skills, it's time for a new computer. You probably don't have much cash to spend on a new machine, so it's crucial that you know how to find the most powerful computer within your budget. I did some research, and here are my recommendations for the best MacBook for video editing.
1. MacBook Pro 16-inch (M1 Pro, M1 Max)- Best MacBook for video editing
The MacBook Pro is the best computer for video editing because of its storage, processor, touch bar, and display. The M1 Pro or M1 Max are the most powerful systems. They both have a 16.2-inch Liquid Retina XDR display with 3456 x 2234 resolution. And they have 16GB of unified memory architecture.
The M1 Pro has 16GB of memory while the M1 Max has 32GB memory so you can run more apps on the M1 Max. Both models have Touch ID using Apple's Secure Enclave technology to enhance security and allow you to use Apple Pay to buy things online or in stores without entering your credit card information. The laptops have a battery life of 10 hours (wirelessly streaming video). The laptops also come with an advanced cooling system that automatically adjusts the fans to maximize airflow and keep the computer from getting too hot.
To choose one over the other, consider if you need more storage space (M1 Pro) or more memory (M1 Max).
➡ Best Monitor for Mac Mini (M1) : 4K, Ultra wide
Many people nowadays are looking for the best Mac for video editing, and that's because the Apple MacBook Pro has become one of the most popular computers for this purpose. Its large 16.2-inch Liquid Retina XDR display makes it easy to work on, and its high-resolution 3456 x 2234 native resolution is perfect for watching your movie edits come to life after hours upon hours of hard work.
The Apple M1 Pro, model number A1863, comes with a 512GB SSD Drive, which is great if you want to store lots of different video and audio files on your computer without running out of space. It also has 16GB memory (RAM), so you can run multiple programs at once without slowing down your system or cluttering up your screen with unnecessary windows. The processor in this machine is fast enough to handle many different processes smoothly, making it easy to use without causing too much delay while you're working.
This MacBook is perfect if you're looking to edit videos on the go, since it's thin and lightweight and has a battery that can last all day long—that's great if you're taking a trip somewhere with limited access to power outlets. It's also got an updated keyboard that feels like a luxurious typewriter.
Video editing is a taxing job, especially if you're working on something with high-resolution footage.
Its sleek design, powerful processing capabilities, and specialized software all contribute to a smooth experience for professional video editors. From the moment it starts up, this laptop is ready for action. You can have multiple 4K videos open with complex effects, and you'll still barely see any lag or slowdown when you're dragging things around or doing other changes on the fly.
➡ How to reset a macbook air and MacBook Pro
The 16-inch Liquid Retina XDR display on these laptops lets you see your project in crisp detail, which is essential when you're working on something that involves fine details like text or intricate shapes. The MacBook Pro 16-inch M1 makes the job easier with substantial processing power and storage space that can handle large files without becoming sluggish. Its giant display means you'll be able to see your material in its full glory, with no loss of resolution along the way.
The M1 Pro and Max models are ideal for video editors because they run Apple's M1 Chip, which has been specially designed for video processing. The graphics card is also phenomenal—the M1 Pro comes equipped with an 32-core GPU graphics card, which is able to handle anything from FCP X to DaVinci Resolve 12 without any issues whatsoever. This kind of real estate means you'll be able to have multiple windows open at the same time—you won't have to constantly switch between programs while you work, which might slow down your productivity and distract you from getting your work done efficiently.
The MacBook Pro lineup of laptops has always been the go-to for video editors, and for good reason. Their powerful ] processors and dedicated GPU allow you to work fast with your footage and export it at a high quality. MacBooks also have some of the best screen displays available in the laptop world, but since Apple updated their baseline displays to Retina, that's no longer necessarily true.
In order to find the right MacBook for your needs, you need to figure out which size display you want. If you're going to be editing on location away from your desk, a 13-inch model will be more convenient if it's something you'll use frequently on the go (and are willing to give up a little power for portability). If you want something bigger and more powerful than a 14-inch model (especially if your main computer is something else), then 16 inches is the way to go.
➡ Best Monitor For MacBook Pro
In fact, the M1 Pro is comparable to many desktop computers out there that cost hundreds of dollars more. If you're looking for something portable to do graphic design, video editing, or any other type of content creation, you should seriously consider this machine.
MacBook Pro is the ultimate pro notebook, featuring a stunning 16-inch display, advanced performance and portability.
It's the brightest, most colorful Mac notebook ever made, and it packs an incredible amount of power into its sleek aluminum body. While you might think that these features mean it's a bit pricey, this particular model costs substantially less than some of its competitors. So what do you get for your money?
As you would imagine from its name, the Liquid Retina XDR boasts an incredible display that is both extremely bright and high-resolution. When editing videos, this allows you to see every intricate detail on your screen as clearly as possible—including what you're putting on top of it! The screen itself is protected by an incredibly strong layer of Corning Gorilla Glass, which you'll appreciate when you accidentally drop your laptop and no longer have to worry about cost-prohibitive repairs.
As a video editor, you will be using your computer for long hours in multiple environments: sometimes you are editing while watching the previous video on your screen, sometimes you are editing while watching and listening to music, sometimes you are editing while at the beach and want to catch the wave or play with your dog. To perform well in all of these situations the display should have high brightness and contrast ratio.
➡ How To Take a Screenshot on a Mac
If you're looking to buy a MacBook Pro to edit video, the one with the Liquid Retina XDR display is the best one for you. The XDR (Extreme Dynamic Range) of this display makes it many times brighter than its predecessor, providing superior brightness and contrast at any viewing angle.
MacBooks have this thing called "ProMotion technology for adaptive refresh rates up to 120Hz." What that means is that MacBooks can change their refresh rates depending on what you're doing with them. If you're just using your computer to chat with people, your MacBook can display those 24 frames per second just like a movie, and if you're editing videos or laying out documents with lots of graphics and photos, your MacBook can show those 60 frames per second that make everything look so much smoother. It's all automatic, it happens automatically and seamlessly .
2. MacBook Pro 14-inch (M1) – The Best Portable MacBook for Video editing right now
When it comes to video editing, Apple's MacBook Pro is the single best notebook computer on the market. It's true that some people swear by their custom-built PCs and a select few people might still be using Windows laptops (I don't know why), but for those who are serious about video editing, the MacBook Pro is the way to go.
The first generation of Apple's 14-inch MacBook Pro was a huge improvement over previous models—it was the first to feature a Force Touch trackpad, which brought new multitouch gestures to Mac users and gave them an edge when it came to editing video on their computers. The next two generations of the MacBook Pro brought faster processors and better graphics cards, but nothing game-changing.
Then, in 2017, Apple quietly released the M1 version of the MacBook Pro. It featured an 8-core processor with 6 performance cores and 2 efficiency cores, 16-core GPU (twice as powerful as earlier models), 200GB/s memory bandwidth (38% more than before), and a new hardware-accelerated H.264 encoder and decoder—plus all of the other features that had made its predecessors so good at editing video.
➡ The Best Calendar App for Mac
Video editing is one of the most processor-intensive tasks that you can do on a computer, and therefore it's an area where you'll want to get the best performance possible. One of the biggest deciding factors in this regard is how many physical cores your processor has—and while we could go into detail about what that means and why it's important here, it's just better if you take our word for it.
You might be tempted to think that what you should look for instead is clock speed—the idea being that, if a CPU runs faster, isn't it going to perform better? That depends on what you mean by "run faster" though. A processor's clock speed isn't a measure of its processing power or usefulness, but rather of its ability to actually run at a set frequency. You can have a relatively underpowered CPU with a higher clock speed than a more powerful one—but because the higher-spec CPU has more cores or cache memory to draw from, it will still be able to perform more smoothly and quickly than the other.
The M1 version isn't only more powerful than its competitors, it's also much quieter. The M1 has been given a complete makeover that includes a new design exterior and interior, as well as new technology. This phone will exceed your expectations in every way.
Its Apple M1 chip makes it a powerful performer, with an impressive 8-core CPU that's capable of delivering fast processing speeds and huge memory bandwidth. The M1 chip also features 16 cores in its Neural Engine to help with software that uses machine learning.
On top of all that, it has a stunning Retina display screen with support for P3 color. It's great for photos and videos, and it reduces eyestrain compared to older MacBooks.
The 14-inch MacBook Pro also comes in a number of different storage options: 512GB SSD storage, 1TB SSD storage, or 2TB SSD storage. While the 256GB and 512GB options are great if you don't have many files to store on your computer or aren't planning on storing many 4K movies on it, the 1TB and 2TB options are definitely better choices if you plan on doing either of these things.
The MacBook Pro 14-inch is also one of the lightest MacBooks out there at 3 pounds and 0.71 inches thick.
➡ Best Writing Software for Mac
When I think of video editing, I think of rendering times—that is, how long it takes for the computer to process a video and get it ready for viewing. Apple has made some impressive claims about the speed of its new MacBook Pro, and as a video editor, the first question naturally arises: how does this stack up against my current laptop?
The previous iteration of the MacBook Pro (the 15-inch model) had a "high dynamic range" display, which means that it could show a wider range of brightness levels than most laptops on the market today. But it also means that when you're looking at videos or other high-contrast media, there are certain parts of the image that are either too dim or too bright. That can be distracting or even painful to look at if you're working with footage or color grading that has particularly bright or dark spots.
It comes with a 14.2-inch (diagonal) Liquid Retina XDR display that has a 1,000,000:1 contrast ratio and True Tone technology. The screen also supports wide color (P3) and XDR brightness: 1000 nits sustained full-screen. MacBook Pro M1 has True Tone technology which automatically adjusts the color of the display to match the surrounding light for a more natural, paper-like viewing experience. Liquid Retina XDR display also delivers more than one billion colors and wide color (P3) gamut for more vivid colors. The MacBook Pro M1 is equipped with ProMotion technology for adaptive refresh rates up to 120Hz so you can edit 4K video smoothly and play games effortlessly.
➡ Best Apps for Writers right now
The new MacBook Pro has "extreme dynamic range" technology instead, which is similar to what's used in TVs. The display uses what Apple calls true tone technology—this means that the image adapts to ambient lighting conditions and appears more natural based on your surroundings. It also helps to keep your eyes comfortable when you're watching videos for an extended period of time.
The new display has an extreme dynamic range, making images look both brighter and darker at the same time—ideal for high definition video editing where you'll have bright windows behind your subject and deep shadows in front of them. The high contrast ratio means that you can have more detail even in scenes with both very dark shadows (such as night scenes) and very bright highlights (the sky reflecting off water).
3. Mac Pro – Powerful and best iMac for Professional Video editors
The new Mac Pro (starting at $5,999) is the best computer for professional video editors. Professional video editors use Macs because Apple is the only company that makes computers powerful enough to handle the demands of editing high-definition video, and the Mac Pro is the most powerful Mac yet. It comes with 8‑core processors that can be configured up to 28‑core processors, and it can be configured with up to 128GB of RAM.
➡ Protect and Check Your Mac for Viruses and Malware
With a set-up like this, you'll be able to run multiple intensive programs at once without any significant slowdowns or crashes. You'll also be able to do complex tasks like 3D rendering and color correction faster than other computers on the market. The Mac Pro has a lot of Thunderbolt ports so you can connect your external hard drives, displays, and other accessories without taking up a lot of space on your desk—you won't have to worry about connecting multiple cords in order to work efficiently.
There are a lot of reasons why we recommend the Mac Pro for professional video editors, but one of the biggest is because it has the ability to run much faster than other computers. The next time you hear about how Apple computers are losing their edge, remember that Apple has been making tools for video editing since 1984. Since then, they have built their reputation on creating some of the best video editing software on the market.
The Mac Pro is considered to be one of the fastest computers in the world. It can handle demanding tasks without slowing down or crashing. It's designed specifically for large editing programs like Final Cut or Avid, so you can use it to create films, television shows and commercials with ease. You'll also get an amazing screen with incredible resolution and a keyboard that is designed to make typing long documents easy.
It's also compatible with many other types of software including Adobe Creative Cloud, which is great for graphic design work.
The processor is important because even if you have a high-quality video card and plenty of RAM, a slow processor can ruin your experience by causing stuttering or other issues. Video editing is a very CPU-intensive job and so the best processor for video editing will be one that provides the most CPU cycles for the least amount of money.
➡ How to turn on Low Power Mode in macOS
What's great about Macs is that they have been designed with video editing in mind. Apple has been working on hardware and software integration with video editing professionals to create machines that are superbly optimized for their needs. The Mac Pro is the top of the line when it comes to Macs built for video editing, but there are also iMacs available for those who don't need quite as much power.
If you're looking to work with video that's undoubtedly going to be some of the most intensive and time-consuming tasks you'll undertake on a Mac, it's essential that you have the right hardware. If you're not sure what kind of system will best meet your needs, take a look at the chart below for a breakdown.
➡ How to Update Mac | MacBook Air | MacBook Pro
You can choose between 2, 3 or 4 MPX modules in the new Mac Pro, which is helpful if you're not sure how much power you'll need (you can easily add more later). Each module has two W5100X GPUs (if you only have one MPX module), or four if you have two MPX modules. The W5100X GPU is an incredible piece of technology on its own: it can produce 6.6 teraflops of single precision performance, which makes it 40 percent faster than a comparable Intel GPU for double precision workloads.
For professional video editors who are used to working with massive files, the new Mac Pro's GDDR6 memory is also impressive: it can transfer data at 512GB/s (double that of previous generations), which makes rendering and handling multiple streams much easier than ever before. You can also work with up to 16 teraflops or 32.
If you're looking for a Mac that lets you harness the power of video editing software like Final Cut Pro X and Logic Pro X to its fullest, it's hard to beat the powerful new Mac Pro. The Mac Pro has been completely redesigned and is more efficient than ever before, with a modular design that lets you boost the system's performance by adding more of its top-of-the-line internal components. The Mac Pro is equipped with four USB 3 ports, six Thunderbolt 3 ports (which also double as USB-C), an SDXC card slot, Gigabit Ethernet and 802.11ac Wi-Fi wireless networking capabilities.
➡ How to sign a PDF on Mac: Write, Add Text in a PDF
Also worth noting is that the new Mac Pro is compatible with up to two NVIDIA Titan Xp GPUs, or up to two AMD Radeon WX GPUs. With this kind of power at your fingertips, you'll be able to handle even the most demanding professional tasks with ease. Plus, by using macOS High Sierra (or later) instead of Windows, you'll have access to Apple's Metal 2 graphics technology in apps like Final Cut Pro, Motion 5, Compressor 4 and Logic Pro X—along with a whole host of other improvements—that will let you take full advantage of the incredible graphics capabilities of this complex machine.
Teraflops and memory bandwidth are important when working with video, and while the updated Mac Pro has the potential to be very powerful, it can't match the capabilities of some more modern iMacs (especially their sheer numbers of GPUs). Also, it's important to note that the new Mac Pro is a modular system, which means you have to assemble and configure your own system before you can use it—you can't just open the box and start working. This isn't necessarily a bad thing if you're experienced in building PCs, but if you're not or even if you are but want an out-of-the-box solution for convenience (as most people do), this could be a dealbreaker.
When you're a professional video editor, you need the best possible tools for your work. And if you're using macOS, you'll want a Mac Pro. This is because of its superior processing power and ability to handle large files without slowing down—which is especially important when you're handling high-definition video. The Mac Pro has eight PCI Express expansion slots, two of which can be configured as MPX modules, which provide eight more full-height, half-length expansion slots. This means that you can have up to ten external GPUs at your disposal. It also means that you don't have to worry about the top-end model being too small for your needs: even if you have ten GPUs connected to it, it will still run smoothly.
The Mac Pro's built-in GPU supports up to three 4K displays at one time via six mini DisplayPort 1.2 ports. It's also easy to connect the Mac Pro to your existing Thunderbolt or Thunderbolt 2 displays thanks to built-in HDMI and dual Mini DisplayPort outputs. You can also use an adapter cable or docking station to connect multiple additional monitors as needed.
When you're editing 4K video on a laptop, the last thing you want is to have to wait for the file to process before you can even start editing. Editing in real time lets you move scenes into place and assess how your edit is shaping up as you go. Even if you have a powerful desktop computer, it can be difficult to quickly assess how your video will look with different edits or effects applied—and that's why it's so crucial to give your laptop all the support it needs for video editing.
The Mac Pro is one of the most powerful computers available today, but when it comes to running Final Cut Pro X—which is what most professional editors use—it has some limits. Most noticeably, some of its storage options are too slow to edit 4K footage, which is why Apple created an accelerator card that can increase performance by up to five times while playing back high-resolution videos. It also works with ProRes and ProRes RAW files in other apps like QuickTime Player X and third-party programs like DaVinci Resolve. The card even allows up to six streams of 8K ProRes RAW or 23 streams of 4K ProRes RAW at once.
The Mac Pro will last you for years and years, so you won't need to upgrade anytime soon.
4. MacBook Pro 13-inch M2 – The newest MacBook for video editing
A video editor's life is all about using software to manipulate large amounts of data, and the more you have, the better. The MacBook Pro 13-inch (2022) is just one of the series of laptops Apple produces that are so powerful in this regard that they've earned a name for themselves throughout the industry.
The MacBook Pro 13-inch (2022) is a marvel of engineering. It's got a processor that can handle everything from editing 4K videos on a single timeline to VR game creation. In fact, Apple claims that it's twice as fast as the previous model, with speeds "up to 70 percent faster." If you're into manipulating images, the 16GB of high-bandwidth memory will help you cut down on rendering time and increase efficiency by up to 40 percent. With up to 10 hours of battery life, you can even take it out with you for field work or other situations where plugging in isn't an option.
The M2 chip includes an 8-core CPU, which means that it has four performance cores and four efficiency cores. It also has a 100GB/s memory bandwidth, which is twice as fast as its predecessor. These specifications will be put to good use when you're using applications like Final Cut Pro X and Adobe premiere softwares.
While the new MacBook Pro 16-inch has received a lot of press for its high-end capabilities and large size, it isn't the only laptop Apple offers that's perfect for video editing. The MacBook Pro 13-inch is also a compelling option, particularly if your video editing needs are more modest than those of a professional. While it doesn't have quite as many cores or as much memory bandwidth as its larger sibling, it comes in at a lower price point, which makes it a strong contender for those who don't need the most power.
The video engine allows you to smoothly edit HD or 4K content in Final Cut Pro X, Adobe Premiere Pro CC, Avid Media Composer, or DaVinci Resolve. With up to 10-bit display P3 color space support on the Retina display, you can edit and grade in wide color gamut from a variety of sources. The Force Touch trackpad also allows you to get even more out of your editing experience thanks to the haptic feedback that simulates the feel of using a traditional trackpad and adds pressure sensitivity for more precise cursor control when drawing or selecting tools.
Sure, it's great that Apple offers a wide range of MacBooks to meet the needs of its customers at every price point, but when you're buying a new computer for use as a professional video editor, which one is best? There are many things to consider: Screen quality is a big factor.
While every MacBook has a display with great color accuracy and high resolutions, the ones with Retina displays have the highest resolution, and even the non-Retina screens in the latest models are noticeably better than the old ones (which were pretty good in and of themselves). Video editors need high resolution to be able to see fine details while they work. They also need extremely accurate color, because video editing is so heavily based on color correction—if your screen isn't displaying colors accurately, you'll never get your video looking exactly how you want it to.
If you're looking for a Mac with a great display, the MacBook Pro 13-inch (diagonal) LED-backlit display with IPS technology has a beautiful 2560 x 1600 native resolution at 227 pixels per inch. This is the same pixel density as Apple's 15-inch MacBook Pro with Retina display, making it one of the most pixel-dense displays on the market today. The display also has wide color (P3) and True Tone technology built in, which adjusts the white balance of the screen to match your surrounding environment. This means that not only will colors look more natural on this display, but the screen will respond to the temperature of your surroundings and make everything look more comfortable to those viewing it.
The MacBook Pro 13-inch (diagonal) LED-backlit display with IPS technology also has 500 nits brightness and support for millions of colors. The 500 nits brightness provides ample brightness for indoor use and will make using your Mac outdoors or in bright environments easy to see.
If you are also interested in video editing, this notebook comes with integrated Graphics, which provides up to 90% faster graphics performance than its predecessor. You can edit 4K video at full frame rates and play high-resolution videos.
While the 13-inch MacBook Pro can run Final Cut Pro X, Motion 5, or Logic Pro on a secondary display, it really shines when you run them on the built-in display. Its 2880×1800 resolution is the highest you can get from Apple. (You can go higher with the 16-inch model, but it's not as portable.)
We found that 14 inches is about the minimum screen size for comfortable editing of SD and HD footage, while 17-inch screens are best for 4K video. The 13-inch MacBook Pro has a class-leading 2880×1800 display and an Intel Iris Plus Graphics 650 graphics card which delivers enough power to support two 5120×2880 external displays at 60Hz. That means you can have your main screen at full native resolution and still connect to two additional displays via Thunderbolt 3 ports.
After trying Final Cut Pro X , Motion 5, and Logic Pro on all three laptops with our typical suite of 1080p and 4K clips, we came away impressed by how well they all handled editing in both programs. The 13-inch MacBook Pro was fast and responsive with no dropped frames in any of our tests—even when we added effects to clips and scrubbed through them rapidly to see if there was any lag, We didn't find any.
5. iMac (24-inch, 2021) – The best budget Mac for video editing
The iMac (24-inch) is the best computer if you're looking for a Mac that's great for video editing. It's got all the power you need and it's not too expensive. But what might be the best part of all? The colors! You can get your computer in silver (which looks sleek), gold (for a luxurious feel), blue (to bring out your eyes), green (it's like nature itself is in your computer), pink (for a nice, feminine touch), or yellow (for all you playful folks).
There are also a few different storage options to choose from, including 256GB of storage or 512GB of storage. For most people, 256GB will be enough storage for them, but if you plan on using your computer to store videos as well as edit them, 512GB might be better.
This Mac comes with an 8-core CPU and an 8-core GPU, which will make it very hard for you to run into any issues while editing videos. And with the 16-core Neural Engine, the video will look even better than ever before.
At $1499 for the 256GB SSD model or $1699 for the 512GB SSD model, this Mac is a sweet buy for video editing.
Apple's M1 chip automatically optimizes the system's power usage to handle tasks like video editing more efficiently. The M1 chip is also responsible for the iMac's 8-core CPU and 16-core GPU, which ensures that your editing doesn't bottleneck on your computer's performance. However, as powerful as this computer is, it does lack some features that are found in other Macs at this price point.
It has two Thunderbolt 3 ports and external storage options besides its built-in SSD, so you'll have to be careful about what external accessories you use with it. While the iMac (24-inch, 2021) was designed for video editing and creative work in general, it can still be used for basic everyday tasks like web browsing and word processing. If you want a Mac that can do everything well—including video editing—we recommend getting one of Apple's higher-end laptops instead: the MacBook Pro (14-inch) or MacBook Pro (16-inch with Touch Bar).
The best Mac for video editing depends on the type of work you're doing. If you're just adding text over a simple background, you don't need a powerhouse. But if you're doing heavy color grading or green screen removal, your Mac will need to be up to the challenge. If you're looking for a Mac that can handle video editing well, consider getting an iMac (24-inch, 2021). It has a processor capable of handling complex edits at high resolution and with high effects, and it can output high definition footage at 1080p resolution with ease. It also comes equipped with 8GB of memory, which will be more than enough for most small-scale projects. You can even upgrade to 16GB of memory if you want to edit more than one project at once or if you plan on rendering large projects. With this Mac, video editors won't have to worry about their computer slowing them down—they'll get their work done in no time!
Its 4.5K Retina display is gorgeous and supports 1 billion colors with True Tone technology—so you can always see your video with natural color and contrast, even when you move from dark to light rooms or from indoors to outside on a sunny day. The 500 nits brightness allows you to work in all lighting conditions without straining your eyes: if you're in your dimly lit office at night or working in direct sunlight at noon, this screen will always be easy to read.
The Mac's processing power is boosted by its 8GB unified memory—which means that during video editing projects you'll be able to switch between different programs easily without having to wait for each one to load. You'll also have enough memory available to do video editing tasks while simultaneously browsing the internet or running other programs.
MacOS makes transitioning between programs a breeze too: with gestures like pinch and tap, as well as Mission Control and Split View capabilities, it's easy to get around and find exactly what you want to see.
The iMac: sleek, futuristic, perfect for your video-editing needs. Apple's newest iMac model will do anything you need it to and then some. Because the iMac supports up to 6K resolution at 60Hz, you can connect an external display that is twice as detailed as 4K—with enough detail to see individual pores on a human face. The new iMac also supports up to one TB3 port, but comes with four USB 3 ports and two Thunderbolt 2 ports. This gives you the power to connect everything you need in order to use the iMac, but at a reasonable price; it's under $2,000. The 24-inch model will set you back even less at $1,700.
6. Apple Mac mini (M1) – Small yet powerful Mac for video editing
With a starting price of $699, the Apple M1 is an affordable choice for video editing. Taking only 3.7″ x 8.6″ x 6.6″, it is small enough to be unobtrusive on your desk and to even fit in some airplane's overhead compartments. This Mac has an 8-core CPU with 4 performance cores and 4 efficiency cores, which can run up to 3.8GHz with Turbo Boost individually or up to 2.6GHz all at once.
You can also choose between an 8-core GPU and a 16-core neural engine (for machine learning tasks). The M1 chip is made of a custom Apple architecture that uses Apple's Metal 2 framework, which allows for real time editing of 4K footage, as well as live streaming to services like YouTube and Periscope, which are supported by the M1 chip's simultaneous decoding of HEVC video formats into HVEC video formats and its encoding of HVEC video formats into HEVC video formats. The M1 chip also has an 8GB unified memory architecture, so you can load several applications at once without having to worry about running out of memory space.
With its 16GB maximum configuration, the M1 has plenty of room for your favorite software.
The M1 chip features 4 performance cores and 4 efficiency cores, which means that it can be customized to match your needs—you can choose to assign more of its power towards gaming or graphics rendering without sacrificing processing power in other areas.
The Mac mini also comes with 8GB of unified memory, so you won't lose any speed by switching between programs. The Mac mini is configurable up to 2TB of storage space and 16GB of RAM if necessary. And since it's a completely self-contained computer with no need for a monitor or keyboard and mouse, it's easy to take the Mac mini wherever you go. This makes it ideal for on set video editing where you might not have access to a full desk setup.
It also features a built-in speaker that delivers room-filling sound with deep bass, making it a great machine for editing in multiple rooms at once. And with its ability to connect to up to two displays at once (one via HDMI and one via Thunderbolt), you can easily multitask across different machines.
The Mac mini may be small, but the power it packs under the hood is anything but tiny. It's the perfect choice for video editing on a budget because it can handle all the hard work of rendering and encoding without slowing down your work or overheating—and it's so compact that you can use it in your office space as an all-around workhorse, then move it onto your entertainment center to stream movies onto your big screen whenever you want.
Another great thing about this machine is that it's incredibly versatile. Since it's small enough to fit anywhere, and can be hooked up to various accessories like external hard drives, a second display, or speakers and a microphone, you can bring your computer into any room—or set it up virtually anywhere—for maximum flexibility.
For those looking to edit video, the Mac mini's 1TB storage is an advantage. You can store all your files on the computer and save a bit of extra money by not having to buy an external drive. It's also important to note that the Mac mini has a quieter fan system than other Macs, which is great if you're working in a small space and don't want to disturb others around you. In addition, the M1 chip enhances the speed and efficiency of the computer's CPU, which should offer quick rendering of projects for fast turnaround time.
Here's an overview of what CPU's are available with Mac:
Mac Pro
3.5GHz 8-core Intel Xeon W
3.3GHz 12-core Intel Xeon W
3.2GHz 16-core Intel Xeon W
2.7GHz 24-core Intel Xeon W
2.5GHz 28-core Intel Xeon W
iMac Pro (where available)
3.0GHz 10-core Intel Xeon W
2.5GHz 14-core Intel Xeon W
2.3GHz 18-core Intel Xeon W
16in MacBook Pro
2.6GHz 6-core 9th-gen Intel Core i7
2.3GHz 8-core 9th-gen Intel Core i9
2.4GHz 8-core 9th-gen Intel Core i9
Mac mini
M1 8-core CPU, 8-core GPU
3.0GHz 6-core 8th-gen Intel Core i5
13in 2.0GHz MacBook Pro
M1 8-core CPU, 8-core GPU
2.0GHz quad-core 10th-gen Intel Core i5
Here's how much RAM you can get with your Mac's:
All M1 Macs – 8GB RAM as standard, 16GB upgrade
Mac Pro – 32GB RAM as standard, 48GB, 96GB, 192GB, 384GB, 768GB, 1.5TB upgrade
16in MacBook Pro – 16GB RAM as standard, 32GB or 64GB upgrade
Mac mini (Intel model) – 8GB RAM as standard, 16GB, 32GB or 64GB upgrade
13in MacBook Pro (2.0GHz Intel model) – 16GB RAM as standard, 32GB upgrade.
Ports and expansion options on Mac's
Mac Pro
Two USB 3 ports (backwards compatible with USB A)
Up to 12 Thunderbolt 3/USB C ports (depending on the model chosen)
Dual 10Gb Ethernet
Eight PCI Express expansion slots (depending on the model chosen)
iMac Pro (where available)
Four USB 3 ports (backwards compatible with USB A)
Four Thunderbolt 3/USB C ports
10Gb Ethernet
SDXD Slot
Mac mini (Intel model)
Two USB 3 ports (backwards compatible with USB A)
Four Thunderbolt 3/USB C ports
Gigabit Ethernet or 10Gb Ethernet
HDMI 2.0 Port
16in MacBook Pro
Four Thunderbolt 3 (USB‑C) ports
13in MacBook Pro (Intel model)
Four Thunderbolt 3 (USB‑C) ports
Note: entry-level model only has two ports and should be avoided
The M1 Macs are more limited when it comes to ports, generally shipping with Two Thunderbolt / USB 4 ports.
Must have MacBook requirements for Video Editors – So what features should you be looking for?
The best video editing laptops come with some very specific hardware and software configurations, so before you can determine what the best one for you is, you need to know what your needs are.
First, there's a processor (CPU) and graphics card (GPU). A powerful GPU helps, but it's not as important if you're just doing simple editing. You'll also want a computer that has enough RAM—at least 8 GB—and solid state drive (SSD) storage. The SSD speeds up your boot up time and also allows you to work more efficiently because your programs will open and close faster.
When you're shopping for a new MacBook, there are a few "must have" requirements that we highly recommend taking into consideration. Luckily, some of these features can be part of the spotlight options on a new model. The first thing to consider is the size of the hard drive. When you're working with videos, you'll need as much space as possible to store all of your files and programs. When you shop around and find the model that has enough storage space, consider adding more storage by using external hard drives. Another popular option is to include video editing software with your new MacBook so that you're ready to start making your own videos right away!
Finally, it's important to have an operating system that's compatible with the programs you plan to use on it.
Macs have a reputation for being more expensive than PCs, but they can ultimately save you money in the long run when compared to constantly upgrading your PC in order to keep up with modern software demands. It's true that Macs do cost more than PCs, but the software is much cheaper than Windows-based alternatives, and it runs more efficiently on Macs anyway.
Internal Storage:
In my opinion, one of the most important things is internal storage. You don't want to be stuck transferring your footage from one external drive to another (or worse yet, using an external hard drive as your primary source). Granted, this might not be an issue if you're only working with HD footage (which takes up relatively little space), but it could cause problems if you're working with 4K or RAW footage (which takes up a lot of space).
As far as I'm concerned, 256 GB is enough for most people—not including anything else on the computer besides the operating system. However, if your budget allows for it—I recommend upgrading to 512 GB or even 1 TB. All in all, if your primary concern is having plenty of storage space on your laptop—it's worth spending a few extra dollars to ensure that you're not going to run into issues later on.
Ram, Storage ad processor
If you want to edit video on your Mac, you will need a few key things.
First of all, you need a Mac that is capable of handling several heavy-duty applications at once. You will also need plenty of RAM, hard drive space, and a fast processor.
In addition, you are going to want a nice big monitor and the most powerful graphics card your budget can afford. While there are some very good editing programs for the Mac (I recommend Final Cut Pro X), if you have a video project that is quite large and complex or has many different elements, you may also want to invest in an Adobe Creative Cloud subscription .
While it is technically possible to create videos on a PC running Windows, there are several things about Apple's operating system that make it particularly well suited for the needs of video editors.
Finally, you will need some external storage that can be set up as a RAID (redundant array of inexpensive disks) so that your data remains safe even if something happens to one of the disks.
Hardware should be fast and reliable
When I'm editing videos, my computer's hardware has to be reliable and fast. I need it to have great performance, so I can focus on the creative process instead of waiting for my computer to catch up with me.
I always recommend a MacBook Pro or Mac Pro. When choosing which model is right for you, you should consider your budget and what software you'll be editing on it.
Microsoft Office users may want to consider a model with a solid state hard drive (SSD) since they're more affordable than their traditional counterparts. The MacBook Pro is an excellent choice for video editors using Adobe Premiere Elements, Premiere Pro, Final Cut Pro X and other video editing software because it's powerful enough to handle HD video without slowing down.
The MacBook Pro tends to offer better specs at the same price point with its Retina display, making it an excellent choice for video editors who are doing lots of color grading and color correction work. The high-resolution screen provides a crisper image that results in less eye strain and fatigue when working on projects that require extensive fine-tuning in post-production.
Make the right choice on storage
If you're looking to get into video editing, you should have a solid grasp of what goes into the process, as well as what's involved in the hardware. Video editing is one of the most intensive tasks your computer will perform. It takes a lot of processing power and storage space to render out all those frames.
The primary functions of video editing software are to capture footage from your camera or other source device, import it into the program, and then play around with it until you've produced something amazing.
A hard drive (or multiple drives) is crucial for storing all that footage. But having enough space isn't enough—the speed of your storage system can affect how long rendering takes and how smooth playback is, so it's important to pick a solid storage option. In terms of storage systems, there are two main types: traditional hard drives and solid state drives, or SSDs. Though they're both used for data storage and retrieval, they're very different in terms of performance and reliability, so choosing between them will depend on your individual needs.
Typical hard drives use moving parts to store data via magnetic platters that spin at thousands of revolutions per minute (RPMs).
When it comes to video editing, the amount of storage space is a crucial consideration. After all, you're going to be importing lots of footage—and running applications such as Final Cut Pro X can take up a lot of space. While you might think that you'll be fine with just Apple's standard 500GB hard drive, keep in mind that even with compression and optimization, shooting high-quality video can quickly use up a lot of space. If you have a lot of smart media cards to import from, or if you record your own footage in high definition, 500GB might not be enough.
So what's the right amount? It really depends on how much video you intend to shoot and store at first—and there are many factors beyond this that will affect how much space you need. For example, you may want to archive older footage so that it's still available if you need it for something in the future. Or maybe you plan to hold on to video for longer than just the editing process—for example, if you choose to post your edited work online rather than sending it out as an old-fashioned DVD. As well, if your primary concern is backing up your footage instead of storing it on your computer, then adding external hard drives might be a good thing.

Video editing is a very demanding task, so you need the right tools
When you're editing a video, the last thing you want to be thinking about is whether your computer will keep up. If you're working with 4K video and effects that involve 3D rendering, you need a powerful machine that's also well-equipped for handling the scale of your project. Even while working with 1080p HD video, there are many things that can slow down your computer when editing—such as audio rendering, color correction, and transcode jobs.
The first thing to consider is whether you need a desktop or laptop. Video editors tend to work on multiple projects at once in different locations, so laptops are usually more popular for this kind of work. But if your edit suite is at home and your laptop stays there during production and post-production stages, a desktop might be a better investment. You'll also want to decide how much RAM and storage space you'll need. Most modern computers have 8GB of RAM or more, but if you're using programs like Adobe Premiere Pro or After Effects with complex effects and transitions, you should plan for 16GB or even 32GB.
Why video editors use Macs?
Video editing is a very specific task that can be daunting to get into, but all of the technological hurdles are worth it once you understand what's going on. In order to give you a taste of some of the mysteries behind video editing and why it requires a certain kind of hardware (in this case, Apple computers), we've put together a few things to consider before buying a Mac for video editing or building your own.
A good place to start is looking at how video editing works. Video files are made of frames, and each frame needs to be altered in some way. The speed that these frames are played back at is called the frame rate, and it's generally measured in frames per second (fps). Most films have a frame rate in the 24-30 fps range. A commonly used high-definition format called HDV is 1080i30, which means each frame has two fields, one at 30 fps and the other at 60 fps. The number of fields per second doesn't change the meaning of the frame rate—it just doubles the amount of data for each frame and everything plays out twice as fast.
Macs, and more specifically the MacBook Pro, have become a popular choice amongst video editors. Mac OS is well-designed and doesn't get in the way of the user, and most video editing software is available for Mac.
The computers are also powerful enough to run multiple programs at once without a hitch. This is in addition to the fact that Apple itself produces Final Cut Pro, one of the most popular video editing programs in existence.
However, there are a few things you should consider before buying a MacBook for video editing. The first thing to remember is that there are several different types of MacBooks with slightly different capabilities. You can get an Air or Pro, or even an older version of either. The differences are mostly related to processing power, so if you're looking for something quick then an Air might be your best bet because it's lightweight. That said, an older generation Pro might still be able to handle what you need it for—it depends on what your specific needs are as a video editor.
Regardless of whether you go with an Air or Pro model, video editing will be much smoother if you have at least 16 gigabytes of RAM.
In short: It all comes down to trust. Creative professionals trust that Apple will continue updating their software so they can make it easier to use and more powerful. They also trust that Apple will continue offering new products and services that improve the overall experience of being a creative professional with an Apple machine.
In long: Creative professionals care about three things: usability, power, and innovation. For a few years Apple seemed to be on track with offering up new innovative products like Final Cut Pro X and Logic Pro X that improved on older versions of their software. While these new versions weren't always perfect, they offered up some great features for those who used them (such as Final Cut Pro X's magnetic timeline).
What video editors need?
Video editing is a lot like cooking in the sense that it's both an art and a science. You need the right ingredients, the right tools for that particular recipe, and then you need to know how to use them. For video editors, those ingredients include a Mac with the appropriate operating system and software for editing video.
The first step in figuring out what you need is to figure out what you're editing. Video shots can be as short as one second or as long as hours of footage from a documentary, so you'll have a different set of needs depending on what you're doing.
Writing scripts? You might only need a single app like Apple's Pages that can edit text files and preview what that text will look like when it's converted to speech.
If you're editing together scenes from multiple cameras along with the audio and visual effects, then your needs are much more complex—you'll likely want an entire suite of professional-grade software, including Final Cut Pro, Adobe Premiere Pro, After Effects, Maya and Da Vinci Resolve (for colour correction). The exact combination will depend on your budget and which software fits your needs best; there are other options out there that can also get the job done.
The capabilities you need from a Mac for video editing will vary depending on the type of video work you do. But most video editors today are moving to 4K or higher, which is four times the resolution of 1080p HD, which in turn is four times the resolution of 720p HD. If you work with a lot of 4K footage, you'll need to edit it on a computer that can handle it.
A basic Mac can handle non-4K footage just fine, although you'll want an up-to-date Mac if you plan to edit 4K or high frame rate (HFR) footage like you get out of a GoPro or RED camera, or if your finished videos will include 4K effects and transitions in Final Cut Pro X.
If your workflow includes editing Canon DSLR footage and plugging into external capture devices such as portable recorders and external monitors, then you'll need a Mac with Thunderbolt 2 ports. The newest MacBook Pros have this capability, although again it's not all that important for basic editing tasks.