Samsung has just announced the release of its latest portable SSD, the T7 Shield, with a brand new 4TB capacity. The T7 Shield is Samsung's most damage-resistant SSD and offers a durable aluminum casing that provides protection both indoors and outdoors.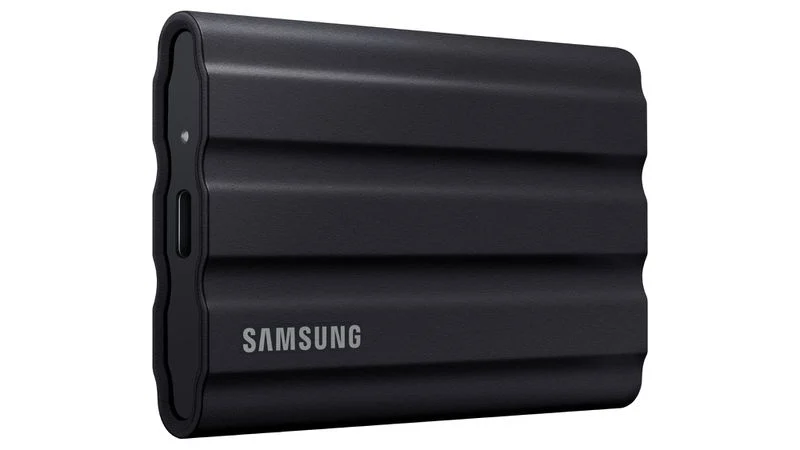 With a rubberized exterior and an IP65 water and dust resistance rating, the T7 Shield is ideal for those who are always on the go, especially for those who work in rugged environments.
The T7 Shield offers fast read and write speeds, with read speeds of up to 1,050 MB/s and write speeds of up to 1,000 MB/s, making it a great option for professionals who need quick and reliable data transfer.
The SSD connects to a Mac using a USB-C to USB-C cable and comes equipped with a built-in thermal guard to protect against overheating.
The 4TB T7 Shield Portable SSD is available in black and can be purchased from the amazon website for $410. If you need a smaller capacity, Samsung also offers a 2TB variant for $180 and a 1TB model for $100.
With its durable design, fast speeds, and ample storage space, the T7 Shield is a great option for those looking for a portable SSD that can withstand the demands of everyday life.
In conclusion, the T7 Shield Portable SSD is a great investment for those who need a reliable, portable, and durable data storage solution. Whether you are a professional photographer, a filmmaker, or just someone who needs to store and transport large amounts of data, the T7 Shield is an excellent choice.
So go ahead and make the investment today, and keep your data safe and secure no matter where you go.