It can be frustrating to deal with malware, adware, phishing, ransomware, and the other nasty stuff that affects your Chromebook. Maybe you're thinking that it doesn't happen to "real" users like you. Think again!
Millions of people use Chromebooks for personal use and even businesses rely on them. This article provides suggestions for Chromebook users to stay safe from cyber threats.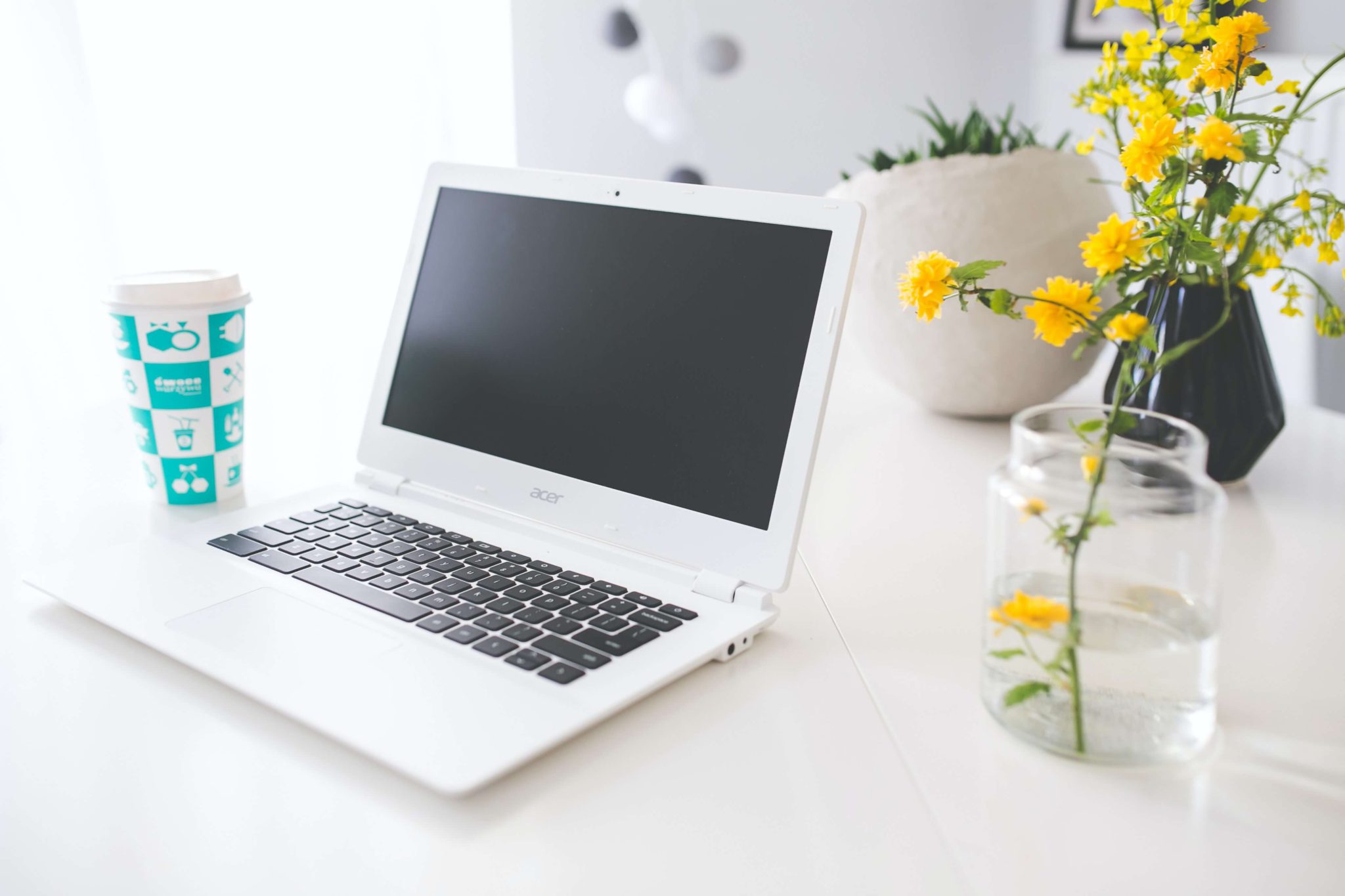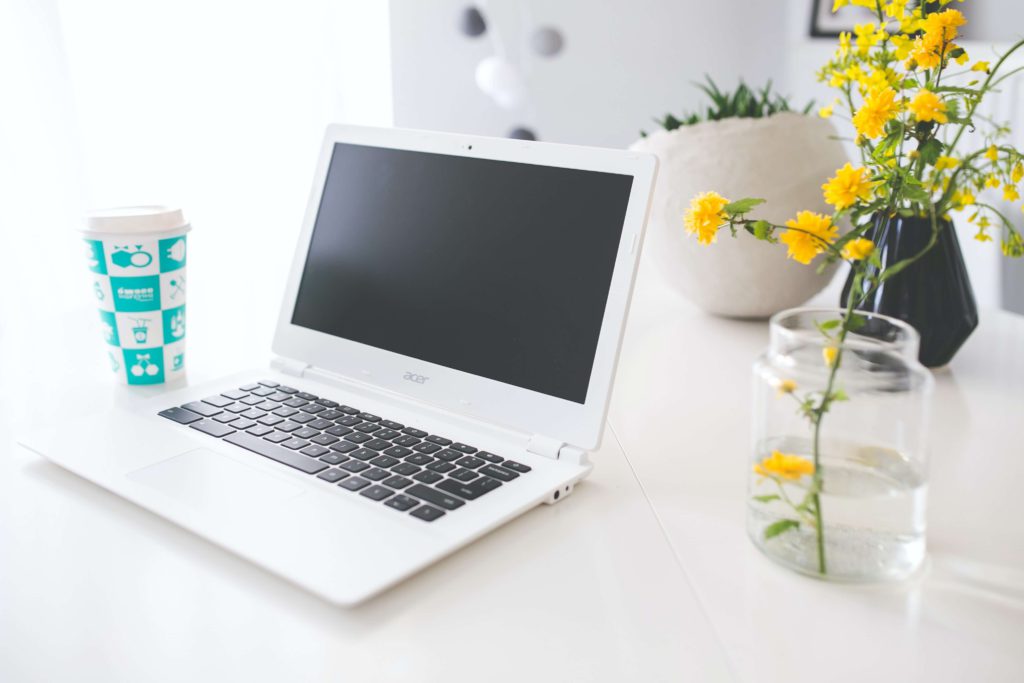 Chromebooks are known for being one of the safest laptops on the market, but they're not infallible. Everyone makes mistakes – that could mean downloading a malicious file or visiting a scammy website. It's times like these you need to have the best antivirus software to protect your Chromebook from any bad stuff out there!
With Google's Pixelbook and Samsung's Pro and Plus Chromebooks, you can use a Chromebook to do just about anything on the internet, from shopping to creating and managing your budget. We recommend using antivirus software and updating it regularly so you can be protected against these threats.
➡ Best antivirus for iPhone & iPad: Free & Paid Malware Protection
Online safety is a top concern for many Chromebook users, and this is a good thing. Making sure your online activity is safe from malware, phishing, and other cyberthreats requires using the correct security software. In my experience as an Internet security expert and an IT Engineer, I have spent a lot of time testing antivirus programs on Chromebook over the years.
Google offers several options when it comes to securing your Chromebook:
Use your Google Account password for everything—your settings and apps, as well as signing in to your Chromebook.
Enable two-step verification with your Google Account username and password.
Enable Find My Device—this allows you to track down your Chromebook if someone were ever to steal it or if it were lost somewhere.
Change your network name (SSID)—this allows you to set up a unique name for your Wi-Fi network so no one else can access it.
6 Best Chromebook antivirus software's – Free and Paid
There is a growing need for Chromebook antivirus software. As our devices become more and more mobile, we connect to more public Wi-Fi connections and unsecured networks. We hand over more of our personal data when we shop online, use social media, and even access our emails. With all this activity, it's clearly in your best interest to protect yourself with a complete Chromebook security suite.
In this post, I share with you the best antivirus providers for Chromebook computers.
Bitdefender antivirus for Chromebook
Best antivirus for Chromebook with top-notch protection against malware.
Bitdefender is the best Chromebook antivirus, with a built-in VPN providing solid malware protection on any Chromebook.
Bitdefender on Chromebooks is one of the most affordable ways to get the antivirus protection you need. With a built-in VPN, it's an attractive option for users who are seeking to protect their sensitive data by preventing anyone on public Wi-Fi from being able to intercept it. Bitdefender is compatible with all existing Chromebooks, including both legacy machines and devices that use Chrome OS version 69 or later.
Protect your Chromebook by downloading dependable, easy-to-use virus protection from Bitdefender. Built for Google's operating system, this antivirus offers strong protection at all times thanks to automatic updates and behavioural detection technology. Turn on the VPN immediately with the all-included Secure Privacy protection, at no extra charge.
At $44.99 per year the malware-blasting Bitdefender hardens your Chromebook against virus threats and also pays for a full year of VPN service, specifically for Chromebook owners who might otherwise be put off by the additional cost of VPN service for this particular use.
➡ Avast Antivirus review: Security and Privacy
Bitdefender is one of the most well-known antivirus solutions available, and the company has released its flagship software for Chromebooks. The security it provides is second to none for this operating system, with five different layers of protection designed to keep threats away. Trusted by over millions of users worldwide, it's a great choice for anyone who wants a reliable antivirus for the Chromebook.
Bitdefender Mobile Security & Antivirus for Chromebooks secures your device with the same high-quality security used by over million users worldwide. By integrating with your existing Google account, it makes sure you can easily access and enjoy our app's features even on another device. It helps you detect and remove malware, block spyware and phishing scams, and protect your device from any unauthorized access and attacks. With this app, your data is always protected and safe from threats while you're connected.
Bitdefender Mobile Security & Antivirus for Chromebook delivers the best mobile security, anytime, anywhere. It's easy to install and it gives you remote access to your home network computers, along with critical features like automatic device backup, remote anti-theft tracking, apps blocker and call/text blocking.
Bitdefender is a full feature antivirus solution that's easy to use, allowing you to spend less time installing security software and more time getting work done. Run a scan of your Chromebook, and it will return a number if threats detected – allowing you to restore important documents and files as needed. Bitdefender also provides essential utilities such as safe browsing for Chrome and secure password storage. When it comes to Chromebook security, Bitdefender has you covered.
It shields the Chromebook from dangerous web-based malware and encrypts all your internet traffic, while also offering system optimization and clean-up tools. It automatically detects and notifies you of any risky page before you even get to it, and can proactively protect against software vulnerabilities.
Maintain extra protection on your Chromebook with Bitdefender for Chromebook. This software enhances security, privacy, and versatility of your Chromebook, all through a light and efficient app that is designed for maximum performance on Chrome OS.
Bitdefender's' extensive background in the field of cybersecurity allows us to provide a first-class security solution for your Chromebook. There technology uses a combination of proactive and behavioral detection as well as cloud intelligence to help protect against online threats, malware, and identity theft.
➡ Best antivirus for Mac – MacBook : Free and Paid
It's easy to activate the built-in VPN, which provides you with 200 MB of traffic per day. Should you upgrade to the premium version of Bitdefender, you get unlimited bandwidth and the option of having multiple VPN locations.
Bitdefender's security features are designed for you, your family and your devices. Count on your Chromebook to stay secure with Bitdefender – it's easy to activate. And when you need help, they're easy to reach.
Kaspersky Internet Security for Chromebook
Best internet security and Malware protection for Chromebook
Kaspersky Internet Security is one of the best overall deals for Chromebooks. With an overall excellent malware detection rate and a solid suite of proactive protection tools, it offers great online security to keep you safe at all times.
It's an Editors' Choice winner, and with good reason–it packs in excellent malware protection, phishing protection, and a wealth of bonus tools at no cost.
Kaspersky Internet Security brings the same level of malware protection and privacy protection that we've come to expect from Kaspersky to the Chromebook. It scans all downloads and files for malware, protecting you from viruses and other threats. It also has password manager and anti-phishing tools to help protect your kids and family from identity theft and other electronic crimes.
➡ Mobile Security: Android vs iOS -Which Is more Secure?
Kaspersky Internet Security for Chromebook offers a wide range of security tools, from antivirus and anti-phishing to an online SOS reporting feature in case a device is lost or stolen. The software is compatible with all versions of the Chrome operating system, and it's easy to set up.
The free version of Kaspersky Internet Security for Chromebook comes with most of the crucial features you need including malware scanning, real-time protection, phishing protection, and safe banking.
The premium version is incredibly inexpensive with a price tag of just $11.99 per year. A powerful edge restoration feature guards you against ransomware, so if your Chromebook is already infected, it can restore your data from a previous date with little to no effort on your part. More than 400 million people already use Kaspersky products around the world, making it one of the most trusted names in computer security."
As long as your Chromebook can run Android apps, Kaspersky Internet Security for Android will keep your Chromebook safe. This top-rated security app received high marks from AV-Comparatives and AV-Test, earning an Advanced+ rating. With layers of protection provided by Kaspersky Mobile Security Engine, Secure Web, and Safe Wi-Fi, your devices are protected against virus attacks, trojans, worms, rootkits, spyware and identity theft. With its decent detection rates across the board, Kaspersky's mobile antivirus app is an excellent choice for Chromebook users.
This means you can have heuristic detection technology, monitoring , web filtering, spam control, app control, more reliable malware detection, proactive detection of unknown threats, optimization of battery life and more with your Chromebook.
Get the protection you need – and nothing you don't – from Kaspersky Anti-Virus for Chromebook. No matter how you use your Chrome OS device, Kaspersky Internet Security's advanced technology keeps you safe from even the most advanced threats. It will also defend against spam, malicious websites, and other online attacks that can slow your productivity or steal your personal information. Plus, it has an easy-to-use interface that protects all user accounts on a Chromebook by default.
Norton Security for Chromebook
Best online protection and virus scanner for Chromebook
Norton Security for Chromebook is a security solution that helps protect your Chromebook from internet threats before you encounter them, without slowing you down. It helps to protect your data from being compromised if your device is lost or stolen. And it keeps your identity and personal information safe from phishing scams and other types of online attacks. Its convenient pop-up window keeps your most important information, such as account usernames and passwords, readily accessible.
Norton Security for Chromebook protects your device by proactively scanning webpages, apps, and Wi-Fi networks to keep threats away. Don't worry about interrupting your work while it's scanning—Norton Security runs in the background so you can continue browsing or working while it works.
Norton Security for Chromebook prevents you from becoming infected by viruses, spyware, and other online threats while surfing the web. The program scans apps before you install them, enables you to view web pages in real-time to check for signs of dangerous activity, and provides an overall security risk score.
The Norton Security for Chromebook app stops malware before it can do damage to the operating system. The app also provides a virus scanner that checks downloads, scan URLs, and scan websites before you visit them. It monitors Wi-Fi networks for suspicious activity before you join, alerting you if you try to join one under attack. With its built-in web firewall, the app also loads safe websites behind a secure wall while blocking malicious web content.
This new set of capabilities allows Norton Security for Chromebook to automatically block malware-ridden links in search results, social media posts, and more. The browser-based firewall works with any browser, including Chrome. Plus, Norton is blocking some malware sites, even before browsers like Chrome can detect them.
This collection of premium security solutions offers complete protection for your computer to keep it safe whether you're browsing the internet at home, at the library, or connecting to public Wi-Fi hotspots.
Avira antivirus for Chromebook
Best free Ransomware and virus Protection for Chromebook
One of the best free Chromebook antivirus available.
Avira Antivirus Security for Chromebook is the only Chromebook antivirus with all features included for free. Avira provides real-time protection against viruses and malware and is designed to be fast and lightweight to reduce boot and scan times with no impact on system performance. Get maximum protection for your Chromebook in an instant with Avira Antivirus Security, with fast scanning and boot times.
It protects you from spyware, ransomware, and other threats to help keep your personal data safe. Avira Antivirus Chromebook Security scans the most commonly downloaded apps for threats, then does a deep analysis of your OS.
The Avira Chromebook Security extension is a mix of antivirus and privacy tools, all wrapped up in a very basic interface. The extension presents a minimal interface with tabs for Dashboard, Scans, Ratings, and Settings. The Dashboard has a selection of widgets that provide information about local networks or known vulnerabilities. You can use the Settings to tell the extension what action it should take when it finds suspicious files. You can ignore them, ask it to submit them to Avira's servers for analysis, or remove them right away.
Avira's antivirus app for Chromebook isn't perfect by any means. It could do more to protect you from phishing attempts, malicious links, and spam. The interface still feels a little clumsy. You can set the software to scan your laptop every time you shut it down, but it doesn't give you scheduled scanning in the free version.
Avira was one of the first free antivirus programs we reviewed in 2019, and we were impressed by its good detection rate and good protection scores in independent tests. Since then, Avira has evolved to support more devices and operating systems, and added features such as data backup and recovery.
Avira provides you with an easy-to-use VPN. To protect your internet connection, go to the "VPN" section in the settings panel, and connect to one of Avira's secure servers. Once connected, your online traffic will be encrypted whenever you are using public Wi-Fi.
The Avira Chromebook antivirus software will make sure that your device is protected against viruses. Just choose "Configure for Chromebook" during installation, and enjoy the best protection for your Chromebook free of charge. And if new threats arise, the Avira virus scanner updates itself on a regular basis to prevent infections.
Malwarebytes
Best real time Privacy Protection for Chromebook
Antivirus is essential for Chromebook users, but it's difficult to know which antivirus program will protect your data without slowing down your computer. Malwarebytes offers an excellent level of protection against all sorts of adware and malware, and its deep access audit will make sure you don't have any unwanted apps snooping around on your Chromebook.
A must-have for any Chromebook, Malwarebytes's antivirus software provides an excellent level of protection against everything from adware to viruses and worms. It's compatible with both the regular and the Education edition of Chrome OS, and we especially like its excellent privacy audit feature.
This app is the culmination of all the expertise Malwarebytes has gained from protecting 240 million desktops, smartphones, and tablets from malware. Easy-to-use scanning and clean-up processes guarantee that you'll have a safe online experience on your Chromebook.
Malwarebytes for Chromebook is an easy-to-use, comprehensive tool that can protect your Chromebook. The Chrome browser enables you to access many apps on the Chrome Web Store without having to use Google's Play Store. Unfortunately some of these apps aren't trustworthy and host malicious code behind their pretty facades. Malwarebytes for Chromebook provides users with a simple way to perform an in-depth audit of installed apps by providing easy-to-understand information about what permissions each app is using.
In addition, the privacy audit tool produces a list of permissions that each application has been granted. If you're not comfortable with what you see, you can revoke those permissions or uninstall the app entirely.
TotalAV Antivirus & VPN
Best overall malware detection and VPN
No more worries about accidentally clicking on a bad link or downloading malicious code with TotalAV Antivirus for Chromebook. This package includes malware detection, so your device will remain safe from potential dangers. If something bad happens, TotalAV Antivirus & VPN also ensures that you will be protected online, with unlimited use of private networks to all the major social media sites.
TotalAV Antivirus & VPN for Chromebook is simple to install and use, with a small footprint. It scans your device fast, with an on-demand scan taking only about 15 seconds, and protects against all known malware. It also received the highest marks for malware detection by AV-TEST in 2020, including 5 out of 5 for rootkits.
TotalAV Antivirus & VPN is essential for anyone with a Chromebook. The lightweight software installs in minutes, then you're good to go. TotalAV provides real-time protection against all kinds of malware on your Chrome device, including viruses, spyware, ransomware, Trojans, dialers, worms, bots and keyloggers.
It also has built-in ad blockers to help prevent ads from slowing down your web surfing. TotalAV gives you additional peace of mind by protecting your mobile identity on public Wi-Fi networks with 128 bit AES encryption.
TotalAV Antivirus for Chromebook completes your Google Chrome browser, offering powerful name-based threat blocking that can stop infection before it starts.
➡ Benefits of VPN – Advantages and Pros of Using VPN
The TotalAV Antivirus app for Chromebook leverages your device's built-in sandboxing technology to protect you from malware. Your Chromebook will automatically check websites before you connect, scan apps from the Google Play store when you download them, and compare files when they're opened with the latest database of potential threats. The secure automatic updates mean that there is never any need for complicated installers or upgrades.
If you tend to use the Chrome browser, the TotalAV Antivirus for Chromebook might be your best bet. Although it's not entirely free, it has most of the features included in services that are paid, the free version still has most of them too. Furthermore, with its granular control capabilities – locking individual apps behind a PIN or pattern – this is one of the most comprehensive solutions available for Chromebook devices. Remember though, you'll need to pay annually for these features.
➡ How does VPN work? What does a VPN do?
With TotalAV Antivirus for Chromebook, you can easily lock down specific apps to keep them safe. This feature is more limited than the remote wiping and locating features you'll find with other antivirus platforms, but it will still be helpful if your Chromebook goes missing.
Understanding Chromebook Security : Built-in security features
Though there are plenty of articles out there about how Chromebooks are easy to use and cost effective, what's often forgotten is that they're also secure. Let's take a look at the different ways they help protect you from all kinds of threats.
Chrome OS is built on the same platform as Google's popular Chrome browser, which has more than a billion users worldwide. This gives Chromebooks powerful protections against viruses, spyware and other malware built right in.
Security updates applied automatically: The majority of Chromebooks have automatic updates enabled by default, which means your device will stay up-to-date with the latest security patches as soon as they become available.
No admin account required: Many schools, workplaces and public wifi networks require you to log in with an administrator account before you can access websites or apps. Since Chromebooks don't allow admin accounts, anyone using one will be unable to access these extra-secure areas.
Location tracking disabled: Google uses location tracking to provide more accurate weather reports and search results based on where you are, but if this isn't something you want, it's easy to disable it in your settings.
Built-in Anti-Theft measures.
How to Install an Antivirus for Chromebook
Downloading the antivirus software and Verifying the download
Install the Antivirus Software
Open the Downloads folder
Start the installation process
Follow the installation steps
Accept the terms and conditions
Configure the antivirus settings
Activate the Antivirus
Input the license key
Activate the antivirus software
Update the antivirus software
Run a Scan
Launch the antivirus software
Start a full system scan
Check the scan results
Do You Need an Antivirus for Chromebook in 2023?
Chromebooks are also free from the threats of viruses, malware, and spyware thanks to their automatic updates. All you need is an internet connection, and Chromebooks protect you throughout your entire browsing experience.
Unlike some other operating systems, Chromebooks can't be tricked into downloading or executing malicious files because they're not capable of running them in the first place. This makes antivirus applications on Chromebooks unnecessary, unless you want extra protection for your personal files and data.
While Chromebooks are less susceptible to malware than Windows computers, it's still a good idea to keep your software up-to-date and install a Chromebook antivirus program.
Are Chromebooks 100% protected from viruses?
To keep your Chromebook safe from cyber threats, you need to take steps to secure your hardware and monitor your online activity. This guide provides Chromebook users with information on what they should keep in mind as they use their device and how to find resources for further information on protecting themselves. It also provides safety tips for buyers who are looking into purchasing a new Chromebook.
You may have your guard up if you've ever been a victim of a cybercrime before, but you could be unknowingly putting yourself at risk every time you use your Chromebook. People have been scammed out of hundreds of dollars due to malware hiding in fake versions of popular browser plug-ins and malicious extensions. Also, who hasn't searched online for a site they already know or a favorite app only to be rerouted to a different one? The same thing can happen on a Chromebook! There are not many Chromebook-specific threats, but data can still be stolen.
How to Make Chromebook completely Secure?
While it may seem odd that you need to get an antivirus for your Chromebook computer, Chromebooks are just regular computers that run ChromeOS instead of Windows or macOS. Regular updates to ChromeOS are pushed out automatically, so having an additional computer protection in place is a smart idea in case something breaks in the background. However, in my experience antivirus for Chromebook has never detected a virus in the one year I've used it.
Avoid third-party app stores:
It's alluring to get free versions of apps for your Chromebook, but do so at your own risk. Remember, there are no antivirus programs on Chrome OS, so opening apps from third party app stores means your system is at risk of getting infected with malware or viruses.
The majority of these third-party app stores are harmful to the security of your Chromebook. Whether they're packed with spyware or secretly mining Bitcoins, avoid downloading anything from third-party app stores.
If it's not on Google Play store, then don't download it. By default, Chromebooks run a minimalist operating system and don't have much bloatware pre-installed. This is great news if you're trying to keep your system safe. It means you can add your favorite apps from the Google Play Store and stay protected from malicious software.
Disable Developer Mode:
Enabling Developer Mode is only the tip of the iceberg when it comes to letting people with malicious intent access your Chromebook.
Overall, Chrome OS is a pretty secure environment as long as you keep it updated and don't enable Developer Mode. In the event that you do have a security problem, use Chromebook Recovery Utility to restore everything from Chrome OS including all your documents, photos, videos and more. That being said, it's always a good idea to choose a strong password wherever possible and enable 2-step verification on sites that support it.
Another easy way to make your Chromebook more secure is to change your Powerwash settings. Powerwash is a recovery process that erases all the data on your device and resets it back to its default factory state. If you'd like to securely erase and restore Chrome OS without using a recovery USB drive, powerwash is the easiest and most secure option you have.
Conclusion
There are close to three dozen antivirus tools available for Chromebooks, but few of them can effectively protect you. Based on malware protection, the best Chromebook antivirus should be able to perform monitoring, file scanning, and URL filtering. They should also track your online banking activities and warn you about any phishing sites. I have provided you with a comprehensive list, most of which can be installed for free or at least used for a period of time before they ask you to pay for a license.
Chromebook users pack a lot of information and power into a tiny package. The mobility and freedom they offer allow you to work from anywhere with an Internet connection, but also make them targets for malware, viruses, and other threats. While there is no such thing as a 100% secure device or program, these apps do their best to protect your Chromebook from security threats.