You've probably heard all the old sayings when it comes to internet safety: don't talk to strangers online, don't post your address, don't use your real name, exercise caution with what you post on social media … But often times the best way to remember something is through a list of rules or a safety checklist.
Whether you're using the internet for work, marketing, banking or just to stay up to date with your favourite social networks, it's unthinkable to imagine life without it. However, as convenient and easy to use as it is, the internet poses a number of risks and safety concerns for us all.
According to Internet Matters, a charity that was set up by government initiative seven years ago to provide practical information for parents on ways in which they can help protect children from online risks, over 12% of children have been bullied online.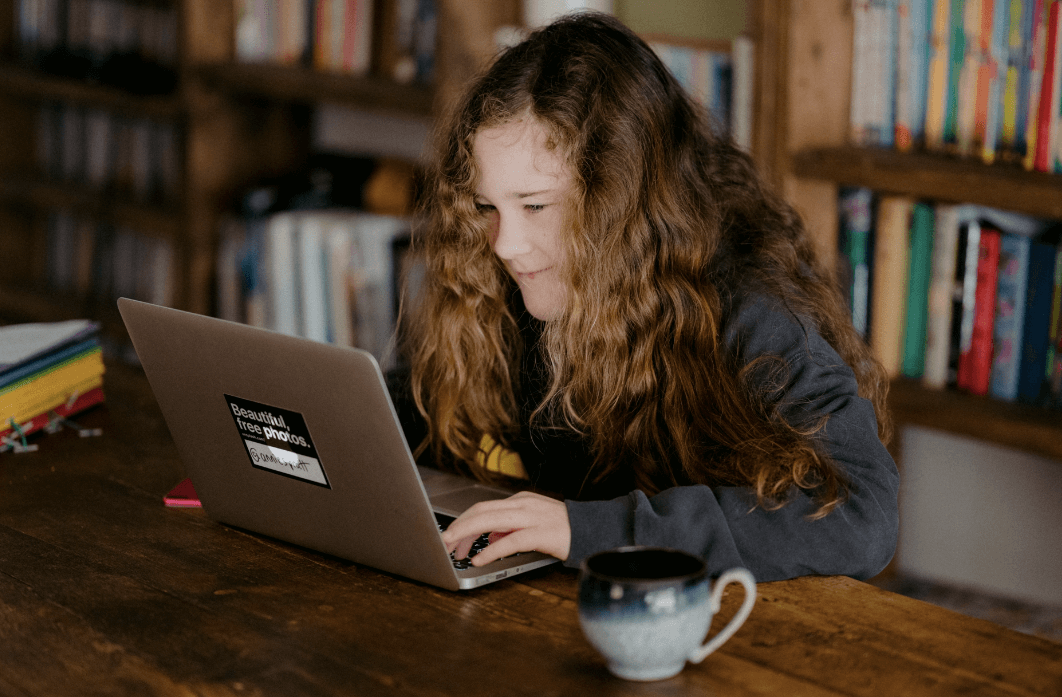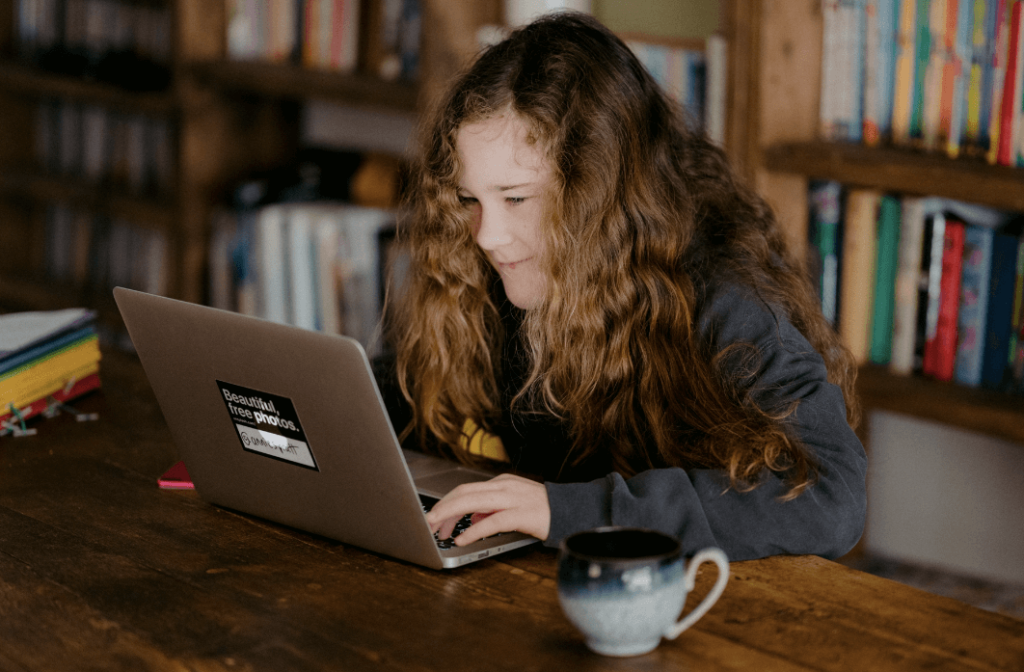 If you have a teenage son or daughter at home who is using the Internet, it's important to teach them about the privacy and security issues they may encounter while surfing online.
A survey by the Suffolk Cybersurvey has revealed that young people aged 14-15 are most likely to encounter online risks and have their personal information compromised than any other age group. The results of the survey are available at: The Suffolk Cybersurvey
Every family needs to know how to protect themselves from cyber-bullying, identity theft, and other dangers while using the internet. Even location tracking apps can also help to stay in touch with your teenage daughter or son.


The Internet is full of dangers for our kids. That's why you have to be on your toes and know what not to do online. Here are some rules that will help you and your family stay safe in this virtual world.
You are responsible for your child's safety online.
1 Personal Information and anonymity
Our kids spend an excessive amount of time online and it is essential to teach them what not to do when using the internet.
There are many internet safety tips and a checklist that can help families stay safer online and in the real world.
One of the top rules for kids to follow is never give out your personal information on the internet or share it with someone you do not know. Internet safety starts at home and a parent should be educating all users on proper cyber safety.
2 Be involved and Put yourself in control
The internet is a great place for children – it's full of fun and exciting possibilities. While there are many useful, interesting and educational sites, some children may be exposed to more adult content than you'd prefer.
Some people might try to talk to your child online or trick them into revealing personal information. Make sure you tell your child about these dangers and explain what they should do if they see or experience anything like this.
There are no rules on the internet. Many websites try to stop children seeing unsuitable material, but anyone can put any content on the internet. This means that you need to be more vigilant when your child goes online.
It's important to keep a balance between allowing your child freedom to explore the internet and keeping them safe.
Improving your knowledge of online safety will help you keep your children safe wherever they are online.
3 Safe Search and Use Password
Are your children using the internet independently? Do they know how to search safely? If you let them use the internet, it's important that you make sure they're protected from cyber bullying and unsavoury content that is accessible via a Google search.
If your child uses the internet without your supervision you may want to restrict them to only use safe search. Even if you do decide to let them search on their own you may wish to make it less likely that they will come across adult content.
The safest and most secure search when you're using the family computer is to use a search engine that has been pre-set to filter inappropriate content.
Set passwords on all your internet-enabled devices and don't share them with your child.
Before your child gets the internet, you can use filters in your router to block harmful or inappropriate content. You'll be able to manage and control what they're doing online from a single location.
When your children have access to a device, such as a tablet or games console, make sure there isn't WiFi enabled unless there's someone watching them and only give them access to age-appropriate websites like those from the BBC or Disney.
In addition to fighting against sexual predators, cyber bullies and other dangerous people online, children and teens can be exposed to content or products that are inappropriate for their age.
Be careful, because children are much more vulnerable to internet crime than adults. They are less likely to understand what is happening or feel in control of what they're doing online.
4 Use age-appropriate sites and apps
Many children are online at a very young age, so you'll find plenty of advice to help children and parents avoid unsuitable and harmful content.
For example, although you should be careful about what they watch on TV and on websites, there's no need to overprotect your child; they already know how to use YouTube Kids and the CBeebies app (and watching those doesn't mean they're going to stumble across explicit material).
You can use parental control apps to monitor your Kids.
The NSPCC have some great advice on how parents and guardians can help protect kids online.
5 Start discussions early
Social networking sites can be a great way of keeping in contact with family and friends. However, used improperly, they could put the security of your children's personal information at risk.
Social networking sites are a great way for children to make friends, ask questions and learn. There are a variety of sites available.
It's good to talk to children about the benefits and risks of social networking before they join any sites. Let them know that anything they upload, email or message could stay around forever online, even if they delete it.
Adults and young people use the internet for lots of different reasons. So it is important for us to have honest conversations about how to be safe and enjoy the benefits of technology – without letting it control our lives.
What's more, these discussions can take place in a non-judgemental way where you encourage your child not to feel scared, but have confidence that they are able to stay safe online. It's your job to listen carefully and respond usefully so they trust you to help them safely, whatever the future holds.
6 Aware of Public Wi-Fi network scams
The move to using phones and tablets for internet access has led to a significant growth in the use of public WiFi hotspots. But not all online activity is safe. If you want to use public WiFi hotspots, it is crucial that children are made aware of online safety rules designed to minimise the risk of harm.
Many schools, colleges and public places now offer free WiFi, but you need to be aware that it isn't necessarily safe for children to use.
Some providers have specific child-safe filters active, which means your child will only be able to access a limited number of websites, or you can choose which websites you want them to be able to access by using Virtual Private Network (VPN) software.
You can Install VPN's to protect your IP and information from public Wi-Fi scammers. You can see learn benefits of VPN and how VPN works to fully understand VPN's importance.
7 Check app restrictions and ratings
Age ratings are usually displayed on the packaging so look for the PG, 12, 15 or 18 symbols. These emblems show you what type of content you can expect and whether it's suitable for your child. Even YouTube clips have been age-restricted.
Un-install or Ban these potential dangerous apps for kids and teenagers.
Conclusion
In the modern age, it can seem to be quite an uphill battle, especially for parents, when it comes to internet safety.
With all of the media coverage surrounding online abuses and scandals, many parents find themselves asking questions like: What is safe content? How do I keep my child safe when they are online? And, which technologies have been proven to pose threats?
There are a growing number of privacy and security issues online. It is important for any family to take those issues seriously and educate ourselves and our children.
If you have a teenage child using the internet, you should know your role when it comes to protecting them while they are online.
All parents know how tricky it can be to keep up with what their children are doing online. But, with a little internet safety advice from the Internet Watch Foundation (IWF), you can help them steer clear of inappropriate and potentially dangerous content.