As technology becomes more and more prevalent in our lives, so too does the threats from cybercriminals that are out to get you.
The best Mac VPN is just what you need to protect your online life. Setting up a Virtual Private Network (VPN) to secure your Internet connection is smart, but it's even smarter to secure all of your devices with a VPN so that you can perform your digital activities whenever you need to.
Mac VPN Comparison Chart
| VPN | NordVPN | ExpressVPN | CyberGhost VPN | Mullvad VPN | ProtonVPN | SurfShark | IVPN |
| --- | --- | --- | --- | --- | --- | --- | --- |
| Price | $13.49/month | $12.32/month | $12.75/month | $5.50/month | $4.99/month | $2.49/month with 2 years plan | $6/month |
| Server locations | 5,400+ | 3,000+ | 6,600+ | 800+ | 1900+ | 3,200+ | 100+ |
| Number of devices | 6 | 5 | 7 | 5 | 5 | Unlimited | 3 |
| User-friendly | High | High | High | Average | High | High | Average |
| Privacy | High | High | High | High | High | High | High |
| Security | AES-256 bit encryption | AES-256 bit encryption | AES-256 bit encryption | AES-256 bit encryption | AES-256 bit encryption | AES-256 bit encryption | AES-256 bit encryption |
| Free trial | 30 days | 30 days | 45 days | 30 days | 30 days | 30 days | 3 days |
| Money-back guarantee | 30 days | 30 days | 45 days | 30 days | 30 days | 30 days | 30 days |
| Number of users | 12 million | 3 million | 16 million | 500,000 | Not disclosed | Not disclosed | Not disclosed |
| Magazine reviews | PC Magazine: 4.5/5 | TechRadar: 4.5/5 | Tom's Guide: 4/5 | Wired: 4.5/5 | CNET: 4/5 | TechRadar: 4/5 | Not disclosed |
| Extra features | Double VPN, CyberSec, Automatic Kill Switch | Split tunneling, MediaStreamer, Network Lock | AdBlocker, NoSpy servers, Unblock Streaming | Anonymous payment options, WireGuard protocol | Secure Core network, Tor support | CleanWeb, MultiHop, Whitelister | Multi-hop, Zero-knowledge DNS, Port Forwarding |
Note: Prices may vary based on the selected plan and subscription length. The above information is accurate as of 2023.
➡ Top 7 VPN for Mac, MacBook Pro & Air:
Tired of shaky connections and slow speeds? Not sure which Mac VPN to choose? We've reviewed 20 different VPN services and put them head to head in a blind comparison to see which VPN truly is the best.
So you have a MacBook, an iPhone, and maybe even an iPad. All you want is for your digital life to be safe. Perhaps you've tried using a VPN before only to find out it didn't work with your Mac. VPNs and Macs don't always play nicely together but not to worry. We've tested the best VPNs for Mac, so all you have to do is choose one of the recommended VPN's from the below list and you are good to go.
Using a VPN to connect to a private network is the best way to ensure that your internet connection stays as safe and secure as possible.
Our list of VPN providers is based entirely on my personal experiences configuring and using different VPNs over the last few years. Each one was tested for at least a week, with some competitors tested for much longer, before being placed in this ranking. If a service falls short of expectations during testing — or if I find something worrisome while researching a product's website — I won't include it here.
And with the Best Mac VPN of 2023, you can surf the internet without worrying about cybercriminals stealing your personal information or files from your computer. Below reliable VPN's work with multiple Apple products simultaneously on MacBook, MacBook Air, MacBook Pro, iMac, iMac Pro, Mac Pro, and Mac mini.
Related: How does VPN work? What does a VPN do?
In this review, I've listed the 7 best VPN services for Macs – all of which are great for streaming content, online shopping, private internet access and much more. There's no such thing as an ideal VPN. Each one has its pluses and minuses. But if you're here looking for the best of the best, you'll want to read on.
The Best VPN for Mac
⭐Top rated transparency and security (No logs)⭐
Excellent Privacy and Transparency
No email or account information
Affordable Pricing
Multihop connections
Independently Audited with positive reviews.
LEARN MORE
Mullvad.net is the world's best Mac VPN for general use! Based in Sweden, they do not store any logs of your activity. It offers a number of advanced features, including double hop and DNS leak protection, along with 780 servers in 61 locations and handy apps for Macs, Android, and Linux. Its security focus is rare among services of its kind.
Mullvad.net do not log IP addresses, timestamps, or traffic content. They also state that they use shared IP-addresses and run a network of "virtual servers". Although the company does not publish any information about its encryption standards, Mullvad.net claims to support the widely used OpenVPN protocol via TCP and UDP. Mullvad VPN uses OpenVPN with AES-256-CBC + HMAC SHA512 encryption. Preshared-key authentication is used for the control channel. The private key is stored locally, never sent over the wire, and thus not exposed to any third-party provider.
With Mullvad VPN, your data will be routed through one of the more than 780 servers that are scattered across the world. There genuinely are too many benefits of using a VPN to list here. For instance, they can help you access geo-restricted content and circumvent censorship blocks When it comes to Mullvad VPN, there is no free trial. Instead, you will be charged $5 for the first month followed by just $5 per month after that (with a 30-day money back guarantee).
App firewall and security is a common concern for VPN users. One way to make sure your apps are protected in the event of an untrusted network connection is to use the kill switch feature, which will block all outgoing traffic from your device if the connection gets interrupted (usually by unplugging the ethernet cable).
Mullvad always ensure that they protect users from exposure by making use of a kill switch to stop traffic when the connection drops. The app has included such functionality for a while now, by utilizing the firewall built into every system. Kill switches are famously utilized by torrenting clients, but primarily used as last resort options to prevent IP leaks in the event of an app malfunction or network issue.
Mullvad gets our top score for security and transparency. We were very impressed by the results of this audit. There was only one minor nitpick in the report, which is more of a design consideration than a flaw. Other than that, Mullvad never fails to impress us with its dedication to privacy and security.
Mullvad have implemented their VPN solutions to a professional standard, and the underlying technology seems to be sound. With the application of strong encryption and well-implemented cryptographic routines, an excellent protocol choice and a clean design, Mullvad is in a good position to be able to protect their users' privacy. There are no practical vulnerabilities found in the software that would allow an adversary to compromise the secrecy of communication or identify a particular user.'
CyberGhost VPN
Best Mac VPN for torrenting and hacking
⭐Powerful Privacy and full-featured VPN⭐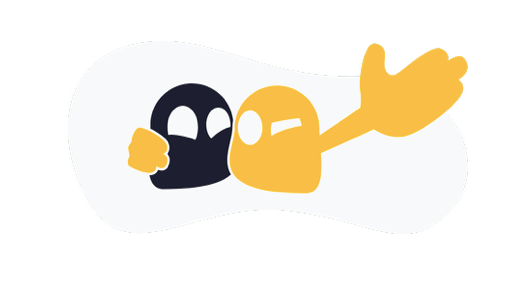 Supports Split tunneling and multihop
Good Server Worldwide availability

Strong privacy policy

Unblocks Netflix, Amazon Prime, Disney+
Very good Speeds
LEARN MORE
CyberGhost VPN is an award-winning service that keeps your data safe. It allows you to surf the Web anonymously and prevent hackers from stealing your personal information. This provider takes your security seriously, covering all aspects with high-end encryption technology. This VPN is a true privacy advocate: they have been in the business for more than 15 years and by far are one of the first VPN providers worldwide to offer software for encrypted Internet connections.
With over 7300+ servers in 91 countries, unblocking Netflix on CyberGhost was a cinch. Live chat support helped us troubleshoot an issue with the Mac client, which is fully featured, and comes complete with a kill switch. We're pleased to see that simultaneous connections is generous enough for most home needs.
CyberGhost's Mac client is robust, quick and easy to use, with handy extra features that help you along the way. If you're new to VPNs, you can take advantage of the customizable settings-based approach. Plus, if you do run into problems there's excellent support should you need it.
What's more, it's incredibly simple to use; simply switch the router on and you're instantly protected against hackers and the like. That's certainly not all though – its speedy live chat support and generous data allowance make it a sound choice for those wanting to stream Netflix and Amazon Prime in particular. To achieve this, CyberGhost will switch your IP address to a server of choice located in the region required to unblock these sites.
CyberGhost VPN uses advanced encryption to protect web traffic while it's in transit from being intercepted or blocked by applications, ads, malware, and even governments. CyberGhost is fast and affordable, with a range of features that support daily Internet browsing needs. Personal data is fully protected and lightning fast connections – even on mobile. Protect your privacy online with one of the fastest, most reliable VPNs around!
It offers high-powered security and privacy with very fast performance. Designed to keep you safe on public Wi-Fi, CyberGhost VPN protects your data with AES 256-bit encryption and DNS/IPv6 leak protection. CyberGhost helps keep you anonymous and private online. You can surf the web freely without any restrictions, blocks or limits on bandwidth and speed, even on public Wi-Fi networks.
CyberGhost takes a unique approach to VPN service that helps it standout from the competition. And CyberGhost boasts that it allows P2P and BitTorrents on most of its servers, which is a claim made by few competitors.
Designed for online protection, the CyberGhost VPN service can be used on up to 7 devices simultaneously, anywhere in the world. Browse anonymously and stay protected with this robust Virtual Private Network (VPN) service that boasts Military-grade encryption standards (AES 256-bit) and DNS/IPv6 leak protection.
When it comes to anonymous and secure Internet use, we're at the mercy of the ISPs that line the walls of the labyrinths that connect us online. We have no way of knowing if we're truly safe and secure without a third-party software to help us along. These days, it's not enough to simply have a VPN—you need one that features strong encryption, fast connections, and servers around the world. Luckily for you, CyberGhost VPN is one of these services.
IVPN
Best No Log Mac VPN
⭐Commitment to privacy and military-grade Encryption ⭐
Excellent multi-hop feature
Strong transparency stand
Kill switch and Split tunnelling
Good Speed Across Mac and Windows
Not for Netflix or torrenting.
LEARN MORE
Based in Gibraltar, IVPN is a completely log free service which allows you to browse the internet safely and anonymously. With a P2P package starting at $5 per month on an annual plan, IVPN offers great value for money. Most privacy-minded customers want a VPN that is outside of US jurisdiction. IVPN is one such example, on account of its location in Gibraltar.
Here is another VPN provider that offers a large amount of servers. The IVPN website claims they have good amount servers in 57 countries, and that the network has grown rapidly since they started out. Because of their strong focus on privacy, IVPN has been a favorite amongst many over the years. They are one of the best VPN for torrenting in this list because they focus so strongly on privacy.
You're also able to pay with bitcoin, in case you don't want your credit card or bank account information attached to it. IVPN offers a unique multi-hop feature that lets you choose where you want your internet traffic to pass through. This means you can configure it so that some apps on your computer route through London and others through Toronto, or any other combination of servers. One of my favorite features is the ability to send all traffic through the Tor network, which should protect your data from the spyin eyes of your local ISP.
IVPN has recently undergone a thorough audit by Cure53 which makes them one of the VPNs to undergo an independent third-party audit of their service. Many VPNs who claim to be secure do not undergo such audits to verify their claims.
IVPN uses multiple gateways across the globe to give you the highest level of privacy available. While VPNs that use a single gateway are vulnerable as traffic passes through the limited number of servers, IVPN's multi-hop system ensures your data is encrypted at all times and your real IP cannot be revealed by anyone, anywhere, including IVPN.
The information in this report and the results of the tests conducted indicate that no sensitive data could be leaked through the tested connection. The effectiveness of decryption of incoming and outgoing files was also verified. Although the provided server showed no vulnerabilities, Cure53 Ltd. offers a detailed report to the supplier, disclosing all shortcomings identified by the investigation.
ProtonVPN
Best free and Paid VPN Service
⭐Strong customer privacy and low-cost plans ⭐
Perfect Forward Secrecy
No-logs policy
Integrates with the Tor network
High-speed connections
Good for Prime, Hulu, Netflix and Torrenting
Learn More
ProtonVPN is the world's most advanced VPN that is easy to use. With ProtonVPN, anyone can surf the web securely and privately. It is engineered for maximum security and privacy, and it adheres to the highest standards of international regulations in order to not log or monitor user activity. ProtonVPN offers an exclusive free tier, and also has a premium subscription service.
ProtonVPN is an excellent VPN service provider that allows anyone to access to the Internet privately and securely. The ProtonVPN desktop app offers a free tier which includes access to all basic VPN features, and some advanced VPN features. The free version only allows 1 simultaneous device connection.
ProtonVPN hides your IP address with 256-bit AES-CBC encryption. This VPN service prevents ISP tracking and online censorship. You can browse the internet anonymously, safely send emails, and unblock sites like Netflix, Pandora, Hulu, HBO Go, BBC iPlayer, MTV, and others. ProtonMail is a safe and easy email service with end-to-end encryption that protects your privacy. ProtonVPN works with all major platforms and can be configured on nearly any device, including android, iPhone, Mac and Windows.
ProtonVPN consists of mainly two components, a client application and backend servers. All encryption and data handling is done on the client level which means all data is encrypted and decrypted locally. This architecture protects not only your browsing history but also your IP address and physical location from impertinent eyes.
ProtonVPN uses advanced encryption technologies to secure your connection. ProtonVPN also provides advanced security features, such as a kill switch, to protect you against IP and DNS leaks. Your Internet traffic is encrypted with strong ciphers, and offers protection against IP and DNS leaks, as well as protection against port scanning.
ProtonVPN comes with two encryption cipher suites. They are AES-256 + RSA4096, and AES-128 + RSA4096. AES is the most popular symmetric encryption cipher in the world, while RSA is industry standard for public-key encryption. New keys are generated at every session, so even if a key has been compromised, it will not decrypt previous sessions.
Users may encounter censorship that prevents them from accessing the Internet in certain countries. If you are traveling to and from countries where free speech is not always protected, your Internet connection could be blocked or censored without your knowledge. So it's important to know if your VPN service protects you against this sort of threat.
ProtonVPN is headquartered in Geneva, Switzerland, the home of the global privacy movement, and is protected by some of the world's strongest privacy laws. The free version of ProtonVPN comes with unlimited bandwidth and access to the Secure Core network of VPN servers, which provides peace of mind during peak Internet traffic hours. Subscriptions start as low as $4/month, and each plan comes with a 30-day money-back guarantee.
NordVPN
Best Mac VPN for streaming and gaming
⭐Top malware detection and Ransomware protection ⭐
Minimal data logging
Located in Panama: Strict VPN logging policy
Uses WireGuard
Numerous server locations
Multihop, split-tunneling, and Tor
LEARN MORE
NordVPN is a favorite amongst people who love to stream content. With NordVPN, you'll be able to unblock the censored content you desire, from anywhere in the world, without having to worry about geo-blocking. Plus, with NordVPN's zero log policy, your online activity is kept completely private. Even if you don't need it for streaming, a VPN like NordVPN is an ideal choice for anyone looking to protect their privacy while browsing online and using public WiFi.
NordVPN gives you access to over 5,000 servers in 62 countries. That's more server locations than most of its rivals can offer. It also allows six devices at once—far more than most VPNs— every one of which is protected by a 2048-bit encryption key.
The Panama headquarters means that out of all the VPNs on our list, NordVPN arguably has the strongest privacy policies because it is perfectly entitled not to share any information with governments. The company is also in good financial standing, which is another sign of NordVPN's solid service.
NordVPN's interface looks great on the desktop, with a modern dark look. We have been using NordVPN for several days and have had no issues or concerns. If you're looking for a way to access content from other countries, this can help.
NordVPN offers a lot of features for not a lot of money. For those who travel and want to watch more than a couple of different Netflix or other streaming services, this can be the best choice.
The service also has a solid collection of advanced features, like automatic connect and encrypted chat. If you're tired of buffering during your latest Netflix binge session, or having your computer's IP leak out to every snooping website you visit, then NordVPN is worth looking into.
You can use NordVPN on Windows, Android, iOS, and MacOS devices, as well as extensions for Chrome and Firefox browsers. NordVPN also has the benefit of using a Certificate Authority that has verified its servers, which is a key step in encrypting and decrypting your data so it's safe from spying eyes. Using AES-256 bit encryption, it's among the strongest on the market for security.
NordVPN features a kill switch, one of the most important aspects of a VPN. This ensures that if your VPN connection is interrupted and you don't have an automatic reconnection feature enabled (which NordVPN does have), your internet connection will automatically cut off. Fast, secure, convenient–this VPN is just what you need to start browsing the Internet securely.
NordVPN uses military-grade security features and it's comprehensive user settings allow even beginners to protect themselves online. NordVPN is quite popular with over eight million users worldwide, which means that there's a good chance you might know someone who uses the service. NordVPN has come up in our reviews time and time again, always winning praise for its excellent speeds. While there are no free versions of NordVPN available, the prices are reasonable, starting at $11.95 a month billed annually. The packages available on offer aren't too shabby either, with 3 different plans on offer.
ExpressVPN
Best Mac VPN with Large fleet of servers
⭐Strong privacy and information security practices ⭐
Network Lock kill switch
Private DNS on every server
Split tunneling
No activity or connection logs
Great performance
A bit Expensive
LEARN MORE
Over the years, we've reviewed a host of VPN services. Some are great. Others are… less great. There's one, however, that rises above many others in terms of its speed and dedication to privacy: ExpressVPN .
ExpressVPN is a phenomenal VPN provider. Not just because it is secure, but also because of its dedication to privacy. Throw in a stellar collection of server choices and you have yourself one of the best VPN providers available today.
When you're researching VPN providers, sometimes it comes down to price, features, or a company's principles.For as low as $6.67 per month (if you buy an annual account), ExpressVPN lets you encrypt your entire internet. But it doesn't stop there. ExpressVPN takes privacy seriously and is based in the British Virgin Islands – something that means no mandatory data retention laws. There are 3000_ servers across 94 countries with 1080P video streaming support and 256-bit TLS encryption making it one of the most capable VPNs we've reviewed.
If you've done any research about VPNs, then you've heard about ExpressVPN. It's a rising star in the VPN space, and it's our top pick for a service that secures your privacy and can get you around geographic restrictions on TV, movies, and sports.
You've probably heard a lot of great things about ExpressVPN by now. It has been praised by PCMag, CNET, and others as one of the fastest VPNs around. Download speeds are lightning fast, support is friendly and helpful, and server selection is abundant. Their customer service alone makes you feel secure knowing you have a reliable VPN provider on your side. What about the drawbacks?
ExpressVPN is an expensive VPN service that does not offer a free version. Other drawbacks include the lack of widely distributed audits and a confusing refund policy.
Regardless of platform, what separates ExpressVPN from most VPNs is its extremely high speeds. I tested the service with several location switches and tests from different servers, and have found the VPN offers broadband speeds even on overseas servers.
Overall, we found ExpressVPN to be a fantastic service. Everything worked perfectly with our server tests and every aspect of the software was top-notch. It's easy to use, intuitive, and you can even get it running on your Smart TV or Apple TV.
ExpressVPN implements cutting-edge security features that protect you from snoopers, hackers and cyber criminals. This means that when using our VPN service your ISP and Government Agencies can't log or monitor your online activity. This keeps your data safe, protecting you against identity theft, and even access to your computers webcam by cybercriminals.
The security features include 256-bit AES encryption, DNS Leak Protection, WebRTC leak protection, Obfuscated Servers to stop Websites from Tracing your IP Address, and more.
ExpressVPN is the best VPN service we have tested. Located in the British Virgin Islands, ExpressVPN offers a terrific mix of advanced security features with excellent performance. You are able to try ExpressVPN for free thanks to its 30-day refund policy.
SurfShark
The Cheapest Mac VPN (On 24 Months Plan)
⭐Unlimited simultaneous connection with excellent VPN speed ⭐
Supports unlimited devices
Speed and Well-designed app
No broader audits of its service

Low price only available on 24 months

.

Safe and private search
LEARN MORE
SurfShark is built by global Internet security experts who are committed to surf, secure and protect. It is perfect for individuals looking for unrestricted access to the open internet.
Be safe and secure from hackers, snoopers, and spies on public Wi-Fi. Surfshark VPN service provides an encrypted tunnel for all your internet traffic across any platform. With the mobile app you can easily bypass blockages and firewalls set by countries (China, UAE, UK, Oman) or companies (schools, offices). They have over 3200+ servers in 65+ countries worldwide.
The Surfshark boasts unlimited simultaneous connections, which means that the number of devices you can connect is unlimited. The Surfshark app has a lot of options. You have the option to choose your encryption protocol or you can auto mode, which will automatically choose the best protocol for your needs.
What else makes it so good? In addition to the usual suspects (i.e., a fast interface, minimalist design, and support for a wide range of devices—including Macs). he service offers excellent speeds and a very impressive lineup of features: no logins or fancy apps, just reliable access to Netflix and Hulu, including HD video and advanced DVR options.
The Surfshark iPhone app is simple to use and was extremely quick to connect to the VPN servers we selected. To get started, you can either tap the teal "Get Started" button from the home screen or tap any of the large title bars across the top of the screen. Once you have tapped a selection, the app quickly connects and gives you an overview of your VPN connection settings. Below that, you can choose the type of server connection- United States, United Kingdom, Netherlands, Germany or Canada are available by default, but you can tap More countries.
After testing the Surfshark iPhone app, we found that its longest connection measured 146 ms, or about the time it takes for an Ethernet cable to connect or 30 times faster than a standard cellular connection. The Surfshark app does not block ads on the iPhone or iPad like TunnelBear does, but does include a Kill Switch that cuts off your mobile device's internet connection when you are not connected to the VPN.
Why to Use a VPN for Mac or MacBook?
When using apps and surfing websites, it is important that you use a VPN for Mac. A Virtual Private Network allows you to surf the web safely. It encrypts all your communications so no-one can eavesdrop on your browsing activity. This is a good way to protect your Mac, because it can be used on any Apple device, as well as any smartphone or tablet. A VPN for Mac is also useful when using public wi-fi. Using public WiFi hotspots can be risky and provide hackers with an entry point into your personal information such as passwords and banking info.
A Mac VPN (Virtual Private network) is the best way of unlocking content on the internet. It will protect your information, keep you safe and secure whilst on public WiFi and proxy all your web traffic through an encrypted tunnel. Choose from a range of affordable Mac VPN options that are available now and start browsing without hesitation.
Importance of using a VPN
VPN is a way to protect your online privacy by connecting to a VPN server.
The virtual network server acts as if you are accessing the internet from its location.
It will hide your identity and make it difficult for anyone to know what you are doing on the internet.
Protect Yourself From Hackers and Thieves.
Unblock Geo-Restricted Websites & Apps.
Unblock Facebook, YouTube, Netflix & more.
Hide Your Browsing and Streaming Activity.
Protect Your Data From Interception and Snooping.
It is important to use a VPN especially if you are doing anything sensitive like banking or shopping.
Features to consider when choosing a Mac VPN
Do Macs need VPNs?
Macs don't need antivirus software but do Macs need a VPN? The quick answer is yes. So what are the risks and why do I need to protect my Mac? In a word, hackers. It's true that Windows users are targeted the most for attack, but all computer systems are vulnerable and Macs are no different. Especially if you're looking to create a home VPN, in order for your Mac data to be secure it has to leave your computer and pass through the internet unsecured. Without a VPN protecting it, there's nothing a PC can do once it goes online without protection. That's where you come in; keep your Mac safe from cybercriminals with a VPN today and save yourself from cyber attackers.
If you take the view that Mac viruses, trojans and malware don't exist, then a computer VPN may not be right for you. However, if you're serious about security in the digital age, then a top-quality VPN will keep your data encrypted so no one can snoop on it once it leaves your computer. For peace of mind, use a Mac VPN .
Does Mac have a VPN built in?
No, it doesn't. Mac users need VPN software, just like Windows users do. Once your data leaves your computer for the internet, it is carried between networks, both public and private, accessible to anybody who wants to access it – regardless of whether or not you have security software installed on your machine.
A virtual private network disguises your device's IP address and encrypts all of your traffic so it can be safely sent over the internet. Secondly, a VPN will often use locations all over the world to access different content depending on where you are in the world. This works in conjunction with another key feature of a VPN: they mask in order to appear as a local user, allowing you to browse content that may be blocked from your own location.
Does Mac VPNs work same as other VPNs?
All VPNs are different in some ways. In essence, they all download the same way and behave the same way, with apps running in the background to provide protection and encryption.
However, macOS is a little different to other operating systems such as Windows or iOS because if you download a VPN on the App Store, it will be sandboxed. That is, you won't be able to take full ownership of your Mac, so if there are any vulnerabilities it is possible that malware could emerge to exploit them.
What's the best free VPN service?
Whether you're looking to secure your browsing from prying eyes, or just want to unlock geo-blocked content and protect yourself from malicious hacks, there are a plethora of good options out there. We've tested 10 free VPN services and settled on the best four we think will serve you well without putting your data or computer security at risk.
We've carefully reviewed more than 10 popular free VPN services in the last three years. The result is our 2023 top recommendations for the four best free VPN services are: Hotspot Shield, TunnelBear, ProtonVPN ,and Windscribe.
What's the best Mac VPN right now?
It doesn't matter if you're a new user or an old hat with a wealth of experience, TunnelBear is the best. The sheer volume of features will make your head spin. We're talking apps for specific locations, ports and protocols. A proxy service for every occasion. Multiple types of connection setups. Peer-to-peer file sharing and much more. Express VPN is the ideal solution for any Internet user, whether a pro or a novice.
Mullvad is the second best Mac VPN which offers an impressive combination of low prices, strong privacy and freedom from ads. It's advanced security features ensure that your internet traffic remains protected even when you're connected to public Wi-Fi hotspots, and its fast speeds insulate you from the rest of the online world. They do this all with no bandwidth logs, an industry-standard kill switch and DNS leak protection, too.
The third best is, IVPN. It is the best value option for Mac users. It's secure, fully functional and reliable. Plus it's easy to use, has plenty of server options, and boasts an impressive ad blocker that can help give you the speed you need.
How does a VPN works?
Without a VPN, all of the information you send and receive from your device passes through your ISP (Internet Service Provider) and anyone else who is listening in. This includes spy agencies, advertisers, ticketing agencies and so on. When you VPN on, your data is encrypted as it passes from your device to our VPN servers located in Canada, USA or other locations. In fact, when you VPN on with Private Internet Access – it's essentially like the web doesn't even see you. Instead, we do. This ensures that nobody can track what you're doing or get access to sensitive information that you may have otherwise transmitted out in the open internet.
When should I use a VPN?
A VPN app (virtual private network) is a software for your devices, which will change the way you connect to the internet. This may not sound important at first, but there are many different reasons to use a VPN when you're online. VPN apps encrypt all of your data when you're connected to the internet, which protects your personal information and makes it much harder for hackers to access.
You don't need to be a digital nomad who is concerned about internet censorship or safety. You might not even care about the government spying on you, but that doesn't mean you don't care about your privacy. People use VPNs for all sorts of reasons. Some want to watch Netflix outside of the US, while others want to stream soccer games from overseas.
VPNs provide two main benefits: security and privacy. Security stops hackers, government agencies, and other third parties from seeing or tracking your online activities. Privacy prevents ISPs from collecting and selling your data without your consent.
Traveling the world can be an exciting experience, especially if you're visiting countries you've never been to before. But one of the downsides of traveling is that unlike what you're used to back home, websites sometimes look different and take longer to load. This can get frustrating pretty quickly, which is why it's a good thing there are ways to deal with this issue.
When you go abroad, you're likely to want to keep using your home country IP address while being able to access all the content that's free for people where you are. VPNs make this possible and they work wherever you do.
VPN and Games
A VPN is an important tool to have in your gaming arsenal if you plan on leaving the house. Even if you don't play online games, a VPN can let you unlock paid content like in-game maps, skins, and add-ons that might otherwise be restricted depending on your location or ISP. And if push comes to shove, the VPN tunnel will hide your IP from networks so no one can see what games you are playing while on your home network. This is especially useful if you live with others who might be susceptible to spoilers.
Whether you're a competitive gamer or simply enjoy a good session of Fortnite, there are plenty of reasons a gamer might find their ping/ping lag to be unplayable. You are keen on your ping but have no idea what it is and don't know how to find it in your settings. The truth is, if you're looking for the lowest ping and you want to combine this with a VPN or not? You should be looking at this list of best vpns for gaming.
If you're a gamer, then your internet connection is crucial to your experience. Lag is one of the most annoying things about gaming, and it can mean the difference between winning and losing (or not even being able to play at all). If you're suffering from lag on Xbox or PlayStation, chances are that your ISP is throttling your speed due to high traffic. To fix this, we recommend getting a gaming VPN like IVPN or CyberGhost or NordVPN
VPN Tunneling and Encryption
Tunneling is a process by which each data packet is encapsulated inside another data packet. This makes it harder for third parties to read in transit. Encryption, on the other hand, makes it harder for anyone to decode the contents of a message even if they manage to intercept it.
The encryption process of tunneling makes it harder for third parties to intercept or corrupt the data. The layers of encapsulation ensure that no one can read your online traffic in transit.
Tunneling mechanisms are used to allow traffic to flow from one network to another. Network tunneling requires the use of a tunneling protocol, which can encapsulate an entire packet within another packet. Encapsulation dissolves in the end point while data decryption and extraction occurs in the beginning point. Tunnelling protocols may run concurrently on separate infrastructure , or integrated into a single Internet protocol suite.
Different VPN protocols provide different tools to ensure security. CryptoPP, for example, supports Perfect Forward Secrecy (PFS) on a per-session basis. PFS doesn't use one-time keys for protecting the encryption process and instead uses ephemeral keys.
Conclusion
The point of this article is to help you find a trustworthy VPN provider that will protect you against government surveillance, the risk of getting hacked, and identity theft. Worrying about these things might seem paranoid, but if you use the internet in any meaningful way then odds are pretty good your personal data has been stolen.
Similarly, if you've engaged in some P2P file-sharing or watched YouTube videos from outside of your country then there's a chance that you could get a copyright infringement notice mailed to your home address.
A VPN that meets all these criteria makes a great case for trust and security. The best VPNs for privacy are all affordable, too. My personal favorite is Mullvad VPN, but CyberGhost VPN and IVPN are also great choices for.