What are the best running apps for iPhone? which running apps can I use in gym or in home? Is there any alternative to Nike + ? Which GPS app is the fastest ? These are all typical questions I've been asked earlier. And this is how I tried to answer them within a few minutes. Now, you have everything you need here on a single page to decide what app would be your next running companion.
Running is a passion for many of us and it can be very enjoyable and fulfilling. You start seeing results and your fitness level improves. For runners, tracking progress is hard. Running is a popular form of exercise. In fact, it has been shown to reduce the risk of heart disease and stroke, along with aiding weight loss and improving blood pressure. Runners come in many different shapes and sizes. Some prefer to run solo, some enjoy running in groups, others would rather listen to music.
Comparison of iPhone running apps
| App Name | Pricing | Features | Workout Type | Magazine Reviews |
| --- | --- | --- | --- | --- |
| Strava | Free with optional premium subscription | GPS tracking, personalized leaderboards, goal-setting and training plans, and social sharing | Running, Cycling, Swimming | "A must-have app for any serious runner or cyclist." – Runner's World |
| Map My Run | Free with optional premium subscription | GPS tracking, personalized training plans, progress tracking, and social sharing | Running, Walking, Hiking | "A comprehensive running app for all fitness levels." – TechHive |
| Runkeeper | Free with optional premium subscription | GPS tracking, personalized coaching, progress tracking, and social sharing | Running, Cycling, Walking | "One of the best running apps for iPhone users." – Macworld |
| Nike Run Club | Free | GPS tracking, personalized coaching, audio-guided runs, and social sharing | Running | "One of the best running apps for the iPhone." – Forbes |
| Peloton | Requires Peloton Membership | GPS tracking, personalized coaching, live and on-demand classes, and progress tracking | Running, Cycling | "A game-changer for runners who want to take their training to the next level." – Outside |
| NHS Couch to 5K | Free | 8-week training program, audio coach, progress tracking, and social sharing | Running | "A great app for beginner runners." – PCMag |
| PUMATRAC | Free with optional premium subscription | GPS tracking, personalized training plans, audio coach, and progress tracking | Running | "A comprehensive and user-friendly running app." – TechRadar |
| Zombies, Run | Free with optional premium subscription | GPS tracking, audio-based story game, and progress tracking | Running | "A fun and innovative way to stay motivated while running." – Men's Health |
| Stride | Free with optional premium subscription | GPS tracking, personalized coaching, progress tracking, and social sharing | Running, Walking | "A great app for runners looking for personalized coaching." – Women's Health |
| Weav Run | Free with optional premium subscription | GPS tracking, personalized coaching, audio-based training, and progress tracking | Running | "A game-changer for runners who want to train with music." – Rolling Stone |
Running is a very good form of exercise that offers you benefits like weight management, improved cardiovascular health and relaxation among others. There are different ways that you can practice this activity if not working out in the gym. iPhones are some of the most common gadgets that people use in all corners of the world so we decided to create a post about running apps for iphone that will help you achieve your running goals.
Do you want to start running, get better at it, or just have a way of tracking your performance? If so, you'll want to use the best running apps on iPhone. The app market has exploded in recent years. Apps are available for everything from tracking your heart rate while you work out to finding the fastest route for running around town.
➡ The Best running app for Apple Watch: Free/Paid
There are so many apps you can use to do it, but the sheer amount of choices makes that task even harder.
Tracking your runs with the best iPhone running apps makes it easier (and fun) for you to work toward your fitness goals. These apps make sure you stay motivated and reach peak performance level. With the best running apps for iPhone and diet tips, you'll be able to run faster, recover faster, up your mileage and track all the metrics that help you achieve peak performance over time.
To make running more enjoyable and motivating, you need to know exactly how far you run, the time you run, the distance between two training routes. There are many services which provide route planning tools with distances between two places on a map. Some even let you upload your favorite running route and then calculate the way back home.
➡ How to Count and track steps on iPhone and Apple Watch
However, not all of them are available for free. If you are looking for great apps to improve your running experience, read our comprehensive review of the best iPhone running apps.
These are the 10 Best iPhone running apps right now:
As a runner and fitness enthusiast my smartphone is my constant companion. However, the most important for me remains not applications for calls and sms but fitness and sports applications. Running related to be exact. I took a look at the market and decided to share with you an overview of best running apps for iPhone in order to save your time doing research on web.
The top apps for running are free, but there are also some great paid ones out there if you want more features. There are a lot of great running apps for iPhone that can help even the non-runners become runners and improve their fitness.
There are five big names in the world of iPhone running apps: Runkeeper, Strava, Map My Run, Stride and Nike Run Club. All can give you great ways to keep track of your workouts. Here's why these app stand out, and why you should use them if you're looking for a free or premium app to track your runs.
Strava: Best running app for iPhone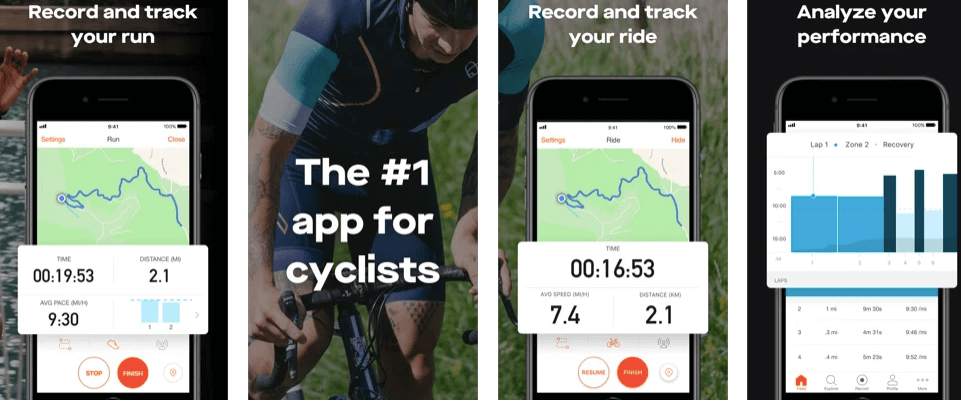 Strava for iPhone delivers a satisfying running experience. Its comprehensive suite of features make it easy to track, analyze, and share all your runs. Over 80 million runners trust Strava to perform at their best. Now run better with the only running social network used by the world's top athletes.
➡ Walk Tracker: Best Walking App for iPhone
You already know Strava for cycling, now you can see your runs, swims and workouts in Strava, too. Strava Running includes the same great features as Strava Cycling like segment challenges, Live Segments, and global Strava community. It also includes GPS Run tracking powered by Garmin that automatically syncs your activities to Strava once your phone is done recording. You can even compare your performance to athletes around the world with all new athlete comparison feature using data from Garmin Connect IQ.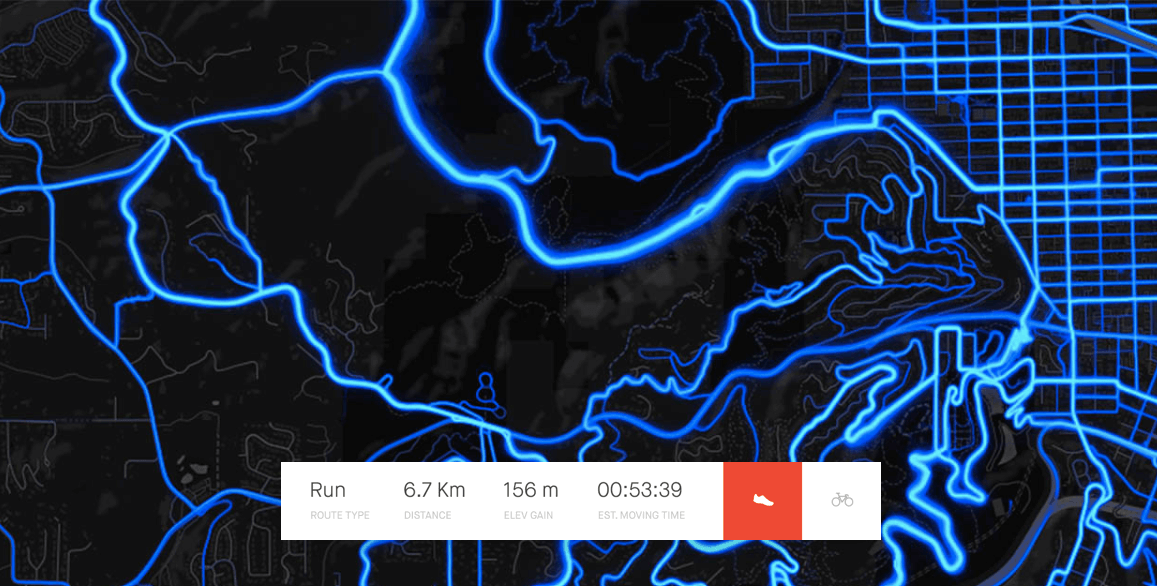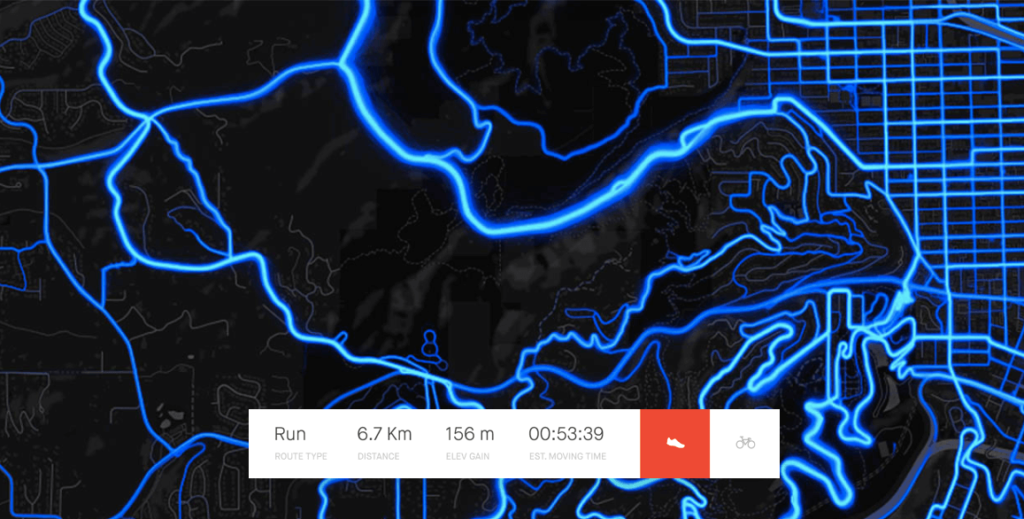 For the athlete who wants to track their running and cycling workouts and compares and trains against friends and others around the world. Strava for iPhone runs in the background, tracking every detail of your run or ride. With a community of millions of athletes, Strava makes it fun to challenge yourself while you chase PRs, set goals, and see how you compare with runners or cyclists at similar ability levels.
➡ Best Weight Loss App for iPhone and iPad
Strava lets you track your path, pace and heart rate as you run. You can keep your journey private to share with just those you choose, or open it up to the world and discover how athletes just like you take on their daily challenge. Whether you're looking to improve your personal best or just want to push yourself a little further each time, Strava will help you see improvement in your running technique and overall endurance. Social features enable you to connect with friends and compare and compete with others – all to keep you motivated and moving. Seamlessly track your running, cycling, and other outdoor activities – no matter where you go.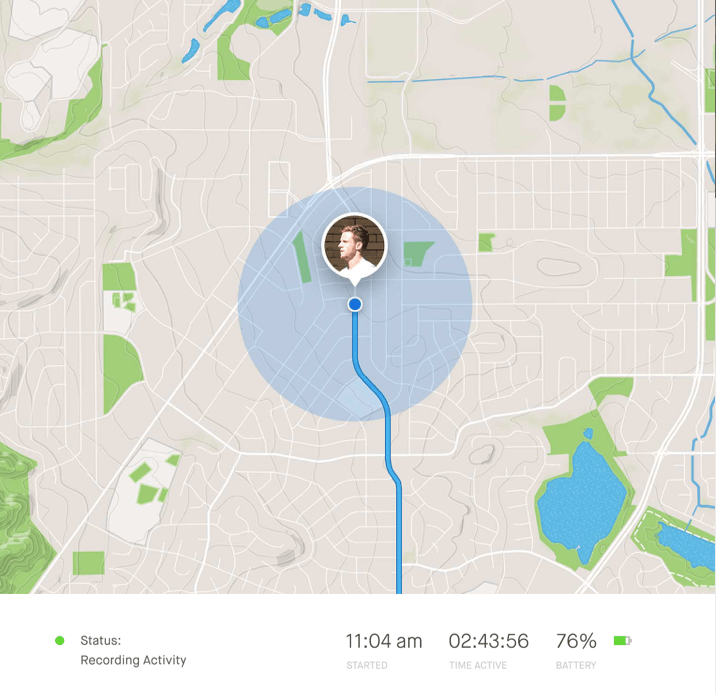 Personalize workouts, get notified when friends run nearby, and join clubs to stay motivated. Whether running or riding, track your progress and level-up to reach your ultimate goals. Set new records on your favorite segment or climb–and compare your efforts with friends and athletes around the world.
Whether you use Nike + Run Club, Garmin Connect, Fitbit Ionic, Apple Watch or any others apps with GPS tracking, Strava is the place where all your activities sync and you can see them on the app.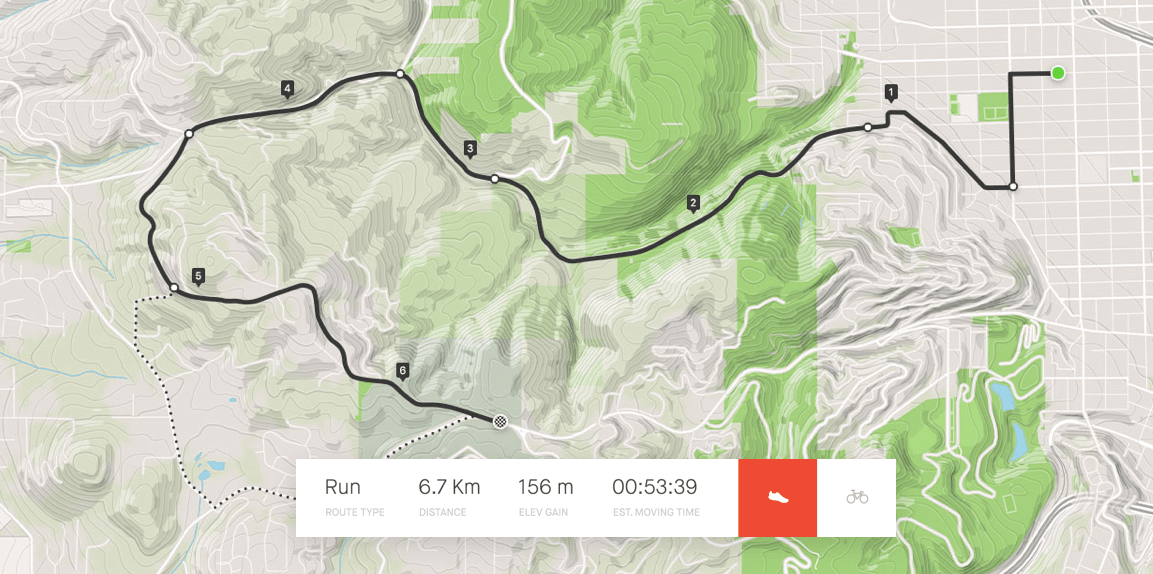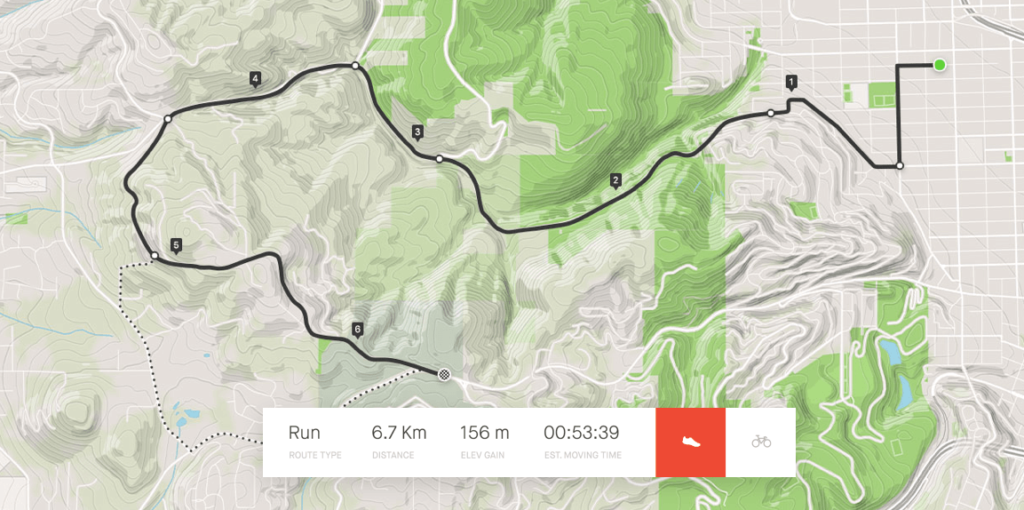 From the very beginning, they're helping athletes around the world achieve their goals by building extraordinary software that's super-easy to use. Whether you're a cyclist looking to go faster, a runner training for a marathon, or an athlete training for a triathlon, Strava can help you reach your goals. This app does much more than track your stats – it helps you make better use of your time―helping you to focus on activities that matter most to you.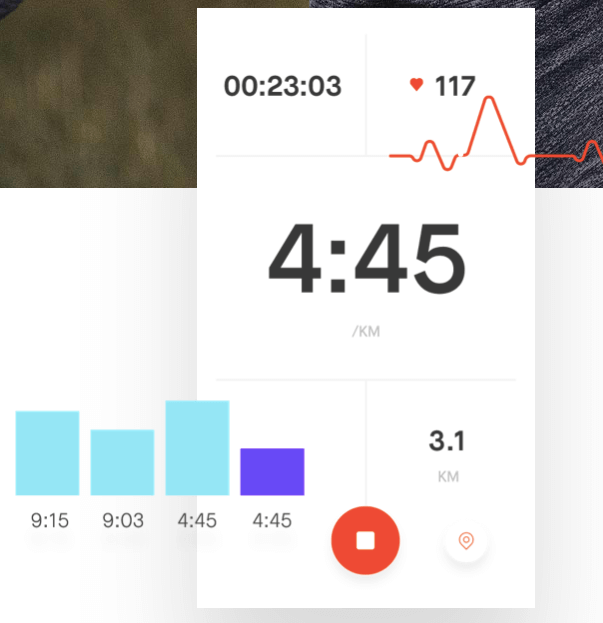 It can access the GPS hardware built into your phone to determine your position and relay that information to Strava's servers using the Strava data format on either TCP or UDP. It can also receive refresh data on your position from Strava's servers, which will update the app's location at a frequency determined by your needs. For example, if you are running on an unfamiliar route, you might choose to have Strava update your location every second. Features like Strava Beacon, which allows your friends and family to track and find you during a run.
➡ Best Apps for Weight Loss: Free / Paid
This is one of the best running app for iPhone.
Download Strava Running and Cycling: Android, iOS
Map My Run by Under Armour: Best running app for iOS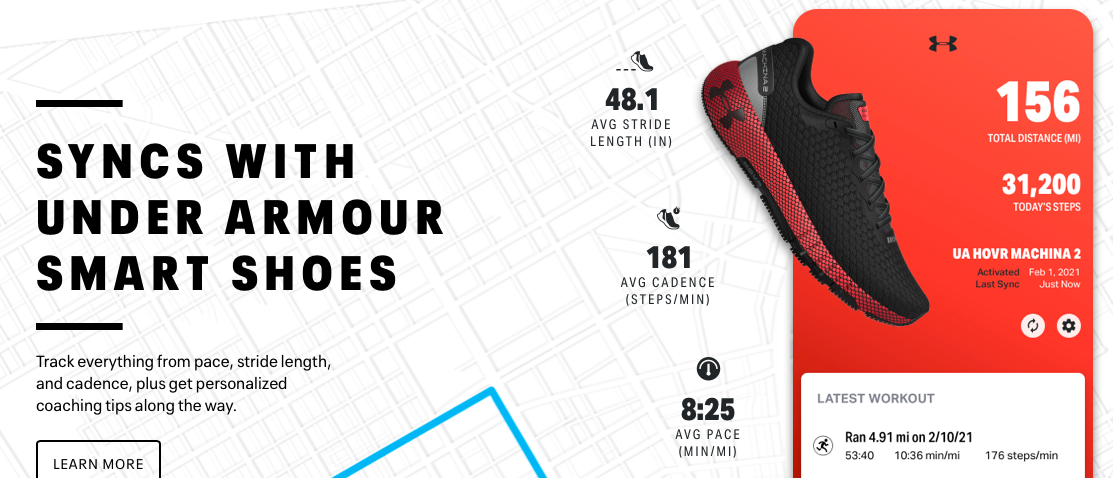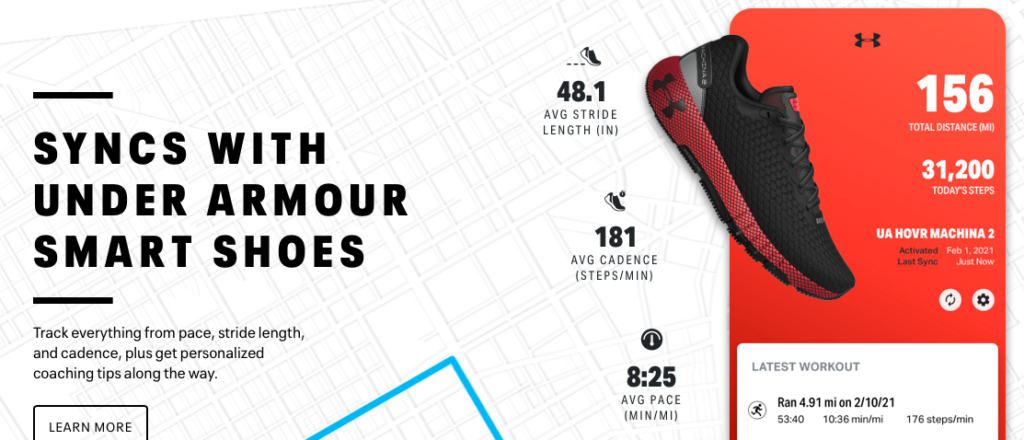 Map My Run is a GPS-based running and activity tracker app that provides users with detailed performance data for their workout. This information can be used to plot your route and make changes based on your personal improvements. Map My Run can be used to keep track of your running, cycling, walking, hiking, snowboarding, skiing, training for a 5k or any other type of physical activity.
➡ Check these apps for Weight Management 
Noom, Weight Watchers, MyNetDiary, Lose it.
Run anywhere, anytime with the Map My Run app. Whether you're a beginner or a seasoned pro, Map My Run gives you the tools you need to track your runs, chart your progress, and set new goals. Plus, it's packed with other tools to help you get in shape faster.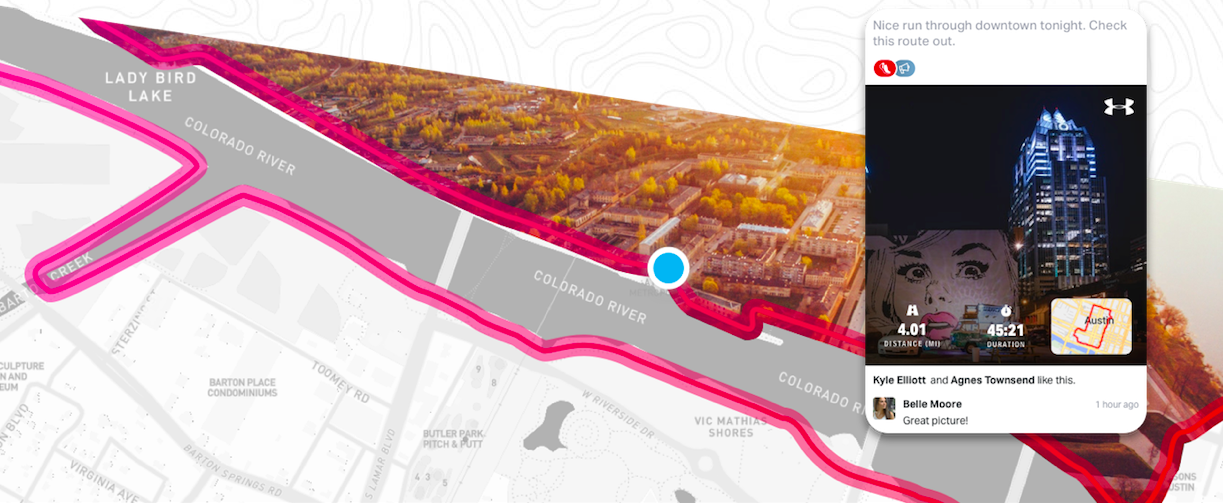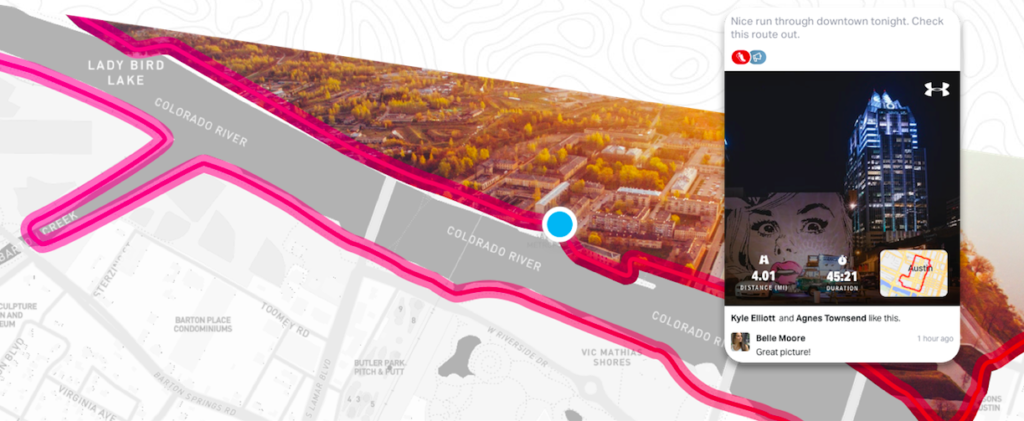 Map My Run app for iPhone has one of the world's largest GPS running community, so you'll always have someone to run with. It's also loaded with useful extras, including support for a variety of fitness trackers and heart rate monitors. The premium subscription provides an extra layer of coaching when you need it most (like during that final mile or when you're training for an upcoming race).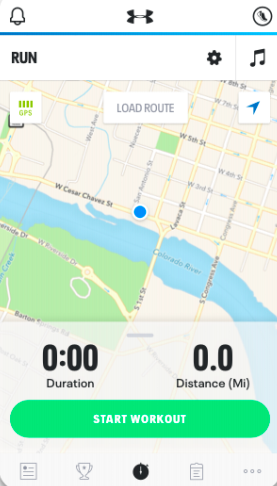 ➡ Best Pedometer app for iPhone and Apple Watch
Thanks to the Map My Run app, you can monitor your runs in real time. The easy-to-use interface lets you set up a free account and start keeping track of your workouts in just minutes. The app stores all of your historical routes and lets you check out the routes of other runners using the MapMyRun community feature. It also syncs with a variety of fitness devices including Fitbit, Garmin, Samsung Gear, Apple Watch, and more.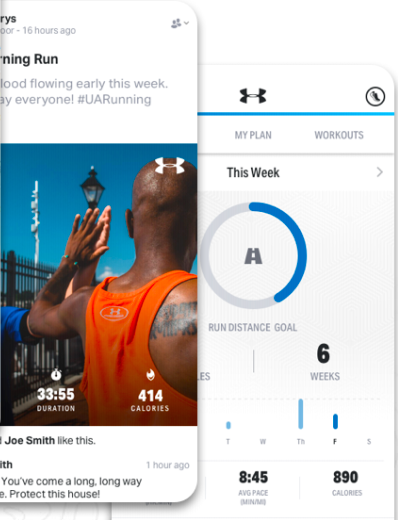 This app is a great way to get more out of your workouts and make them more fun! You can do everything from walk to run and biking to swimming, and get detailed stats such as pace, average speed, distance traveled, calories burned and much more. When you're done with your workout, you get a card that shows you all of these stats visually. You can even see how many times you've run this route over time, how fast you've been going on average in the last few runs and which days you have taken rest.
➡  Best Sleep Tracker for Apple Watch
The inclusion of Bluetooth capabilities this fall will allow your UA running shoes to wirelessly connect to the app while you run. This will send your workout data, including distance, time and pace, straight to your phone while you're on the go. The app also has a global heatmap that shows you where runners are anywhere in the world (only if they have their workouts recorded), which creates a social platform to encourage runners everywhere
Runkeeper: Best running app for training plans
Runkeeper is a great way to document your fitness journey, with the ability to post updates on Facebook and Twitter. Connect the app to your Apple watch and you'll always have your stats in front of you–even while you're out on a run. It also comes with a variety of training plans, for beginners and serious athletes alike. You can even create a playlist within the app.

It gives you the tools to track and improve your running, walking, cycling and hiking performance. The app uses your phone's GPS to capture statistics such as distance, duration and pace for over 70 activities.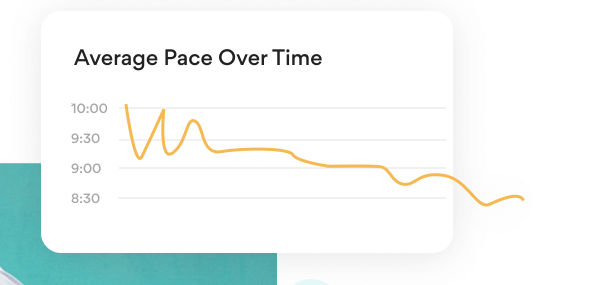 Using the free training plans, you can set goals to help you reach peak performance. With support for Pebble smartwatches and Android Wear devices (watch face and messaging), you always know how far you've gone during a workout.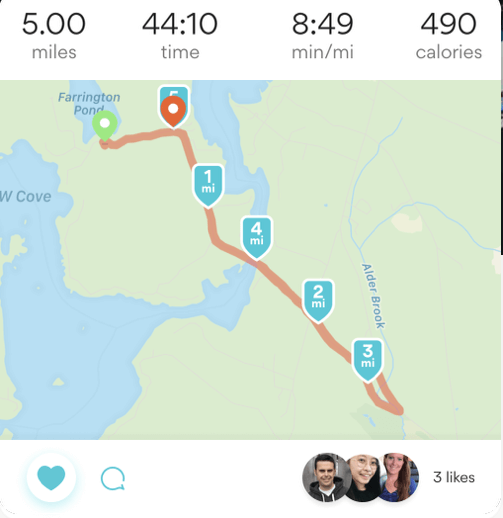 With inspirational workout videos, personal training plans and a fun way to challenge friends to workouts, Runkeeper brings you the features you need for tracking your fitness goals.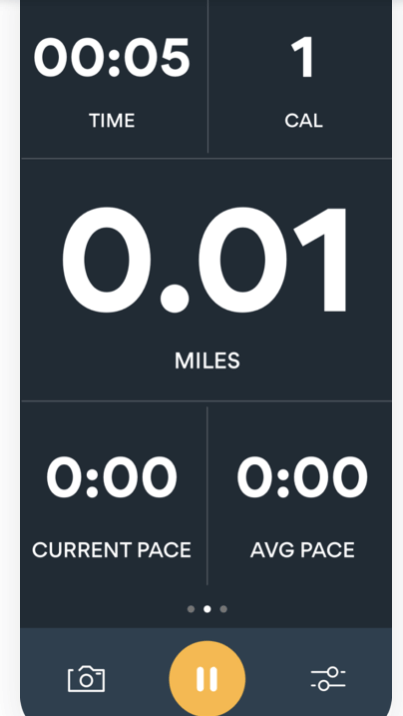 With the new training plans, you'll start seeing results quickly with time-based goals, personal coaching and helpful reminders. They've also added fun motivation-boosting features like earning badges for your achievements, comparing your progress with friends and setting custom goals.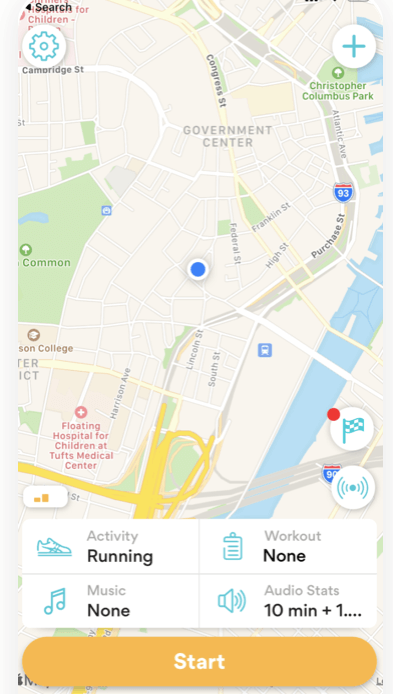 ➡
Whether you're new to running or a seasoned athlete, Runkeeper is the perfect training app for you. The mobile app was designed with both iOS and Android devices in mind, making it easy to track your performance no matter what device you use.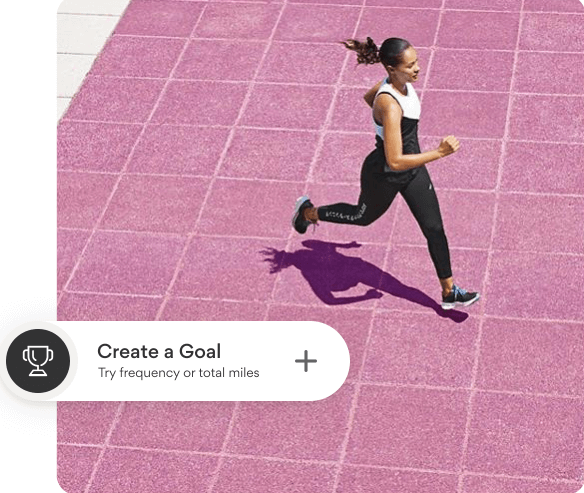 With a comprehensive selection of training programs, reminders, charts, and stats available at your fingertips, you'll have all the info you need to stay on top of your fitness. As with most things, there is no substitute for doing it yourself so get started now with the free app!
Nike Run Club: Best Free running app for running lovers

Nike's been a long-time Apple collaborator, and its watch app is one of the best available on the platform. With a huge range of workouts, a smart coaching system and social components, you'll get a lot out of the Nike Run Club app.
Nike's free app has been around for a little while now, and it puts a few compelling features in your hands. First, there's a personal training feature that creates custom workouts based on your race distance. Next, the app tracks everything from distance and route to calories burned and run intensity. A new metric monitors footstrike, so you can see how the type of shoe you wear effects your stride. Plus, if you have an Apple Watch, you can control your music from the watch without having to pull out your phone along the way.
With the Nike Run Club, now updated with an Apple Watch app, you can monitor your fitness and performance on iPhone and iPad and get coaching and motivation directly to your wrist. Use your watch to see your current and average pace and distance and — for extra motivation — race against yourself or challenge friends. With the Apple Watch complication on the Nike Run Club app, you no longer need to open the app to see your stats. Just press down firmly on one of the icons for a few seconds.
Nike+ Apple Watch owners can now track runs directly from their wrist with the Nike Run Club app. The app is designed to sync with your iPhone, giving you vital stats at a glance with watch complications. You can also view run history on the device itself though, so whether you're heading out on a run or heading home after your workout it's easy to track progress.
The Nike Run Club app helps you log your runs and walks, and that's just the beginning: You can use it to set fitness goals, record and view your route and elevation and more. Once you've logged a run, you can check out your post-workout stats on the Activity app on Apple Watch.
Streamlined, intuitive design delivers key stats and runs right on your wrist – no pauses required. Swipe to see your run details at a glance.s. The Nike+ Run Club app is helping millions of runners get out the door and give it their all. Join in world-wide or find your own path to better living.
Whether you're a seasoned runner or new to the sport, Nike's "Nike Run Club" app can help get you moving and keep you inspired. The free app is packed with features such as audio cheers from Nike's pro athletes, leaderboards, and advanced performance tracking. Each run is recorded and stored so you can see your progress over time. With the music player built in, you get more than just an app—you get a whole new way to run!
This is the best free running app for iPhone and iPad in 2021.
Peloton: Best Professional running app for iPhone Users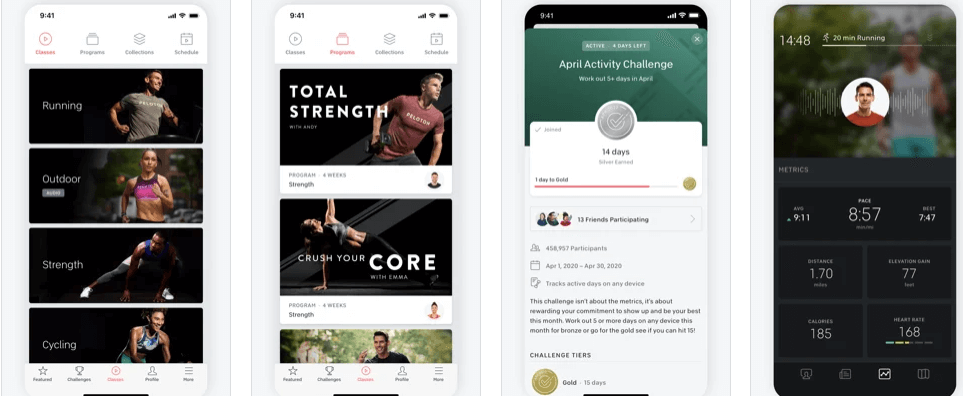 A game-changing app that will help you train like professional athletes. The Peloton app for iPhone puts you in the driver's seat of your own virtual bike. Featuring live choreography led by elite NYC instructors with live-streamed rides, this running app utilizes technology to inspire you to workout like you mean it. Whether you're into cycling or running, the spinning classes bring their most intense workouts to life right from your phone.
The Peloton App has revolutionized and transformed indoor and outdoor fitness in a completely new and addictive way. The app allows you to take your sweat session with you, whether you're on the road or at home, you still get the best workout possible'. Peloton is the only cardio machine in your home that also connects you to a complete ecosystem of world-class personal trainers, athletes, and a global fitness community. Work out with exclusive high-intensity classes led by elite NYC instructors. Get real-time stats on your run for unprecedented performance, and have virtual races against your favorite Trainers.
Whether you're a Peloton member or just looking for an easy way to run indoors, the Peloton app can help. It's free and available for all treadmills, so you can use it on any machine at your gym—or find one with a console that supports apps. There are plenty of running-specific classes, including 45-minute speed workouts and an hourlong training run. You can even tap into Peloton's live video classes anytime there's a live broadcast going on. All you need is a pair of wireless earbuds and a treadmill, and you.
The Peloton app is fantastic for runners of all levels because of its variety. Six-minute runs, 21-minute jogs; if you want to run for a certain amount of time or attempt a new distance then you can create a plan from the range of options that are available. The app makes the sessions very motivating and gives you a narrative for each run – from pop-star trainers talking you through the session, to famous athletes telling you how they train, to famous characters reminding you to cheer your lungs out when it gets tough. This app is more than just an indoor training resource.
With a spinning studio in every pocket, Peloton is a live-streaming cycling and running app that will give you exhilarating, effective workouts from the comfort of your own home. It is available for $12.99 per month after the 30 day free trial, and includes unlimited access to all of their incredible fitness classes.
NHS Couch to 5K: Best running app for beginners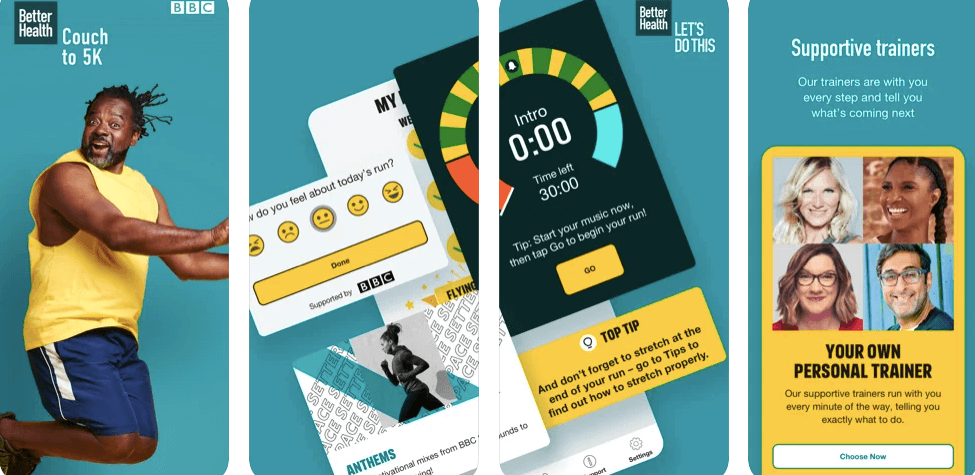 An iPhone app that became a phenomenon during the Coronavirus pandemic, this handy app takes you from zero to running for 30 minutes in as little as nine weeks. Developed by Public Health England, the Couch to 5K app guides you through a simple training program that's accessible, motivational and straightforward to follow – no matter how challenging you find the idea of running.
Simply follow our beginner, intermediate and advanced running plans to achieve your 30 minute run goal. It's simple, easy to use and best of all, it works! Already more than 400,000 people around the world have taken up this running plan designed to help you get off the couch and get running. This free app will help you take your first steps into the world of running.
Track your progress and listen to your favourite tunes with the easy-to-use app, and motivate yourself to reach your goal with the NHS Couch to 5K podcasts by real life runners. The chart shows users how far they can run in each session, and the distance instantly changes as users move along the course. With the NHS Couch to 5K app, you can start small and reach your personal running goals!
This app will help you to build up your level of fitness safely, so you can enjoy being physically active for the rest of your life. It works by gradually including running during your training sessions, so it's important you choose a route that suits your level of fitness. The app delivers audio cues right through your headphones, so you can close your eyes and focus on your body. Once you've seen the results that regular cardio gives you, you're ready to take it to the next level, and graduate to pounding the pavement with one of Nike + GPS sports watches.
This app is a great way to get started in running: it's designed for complete beginners and takes you through the NHS Couch to 5K training programme in a simple and effective way. This comprehensive training plan aims to get you from non-runner to 5K in just nine weeks, helping build up your running stamina and teach you everything you need to know about running.
This free couch to 5k app for iPhone can be used by beginners for running sessions.
Running Distance Tracker Pro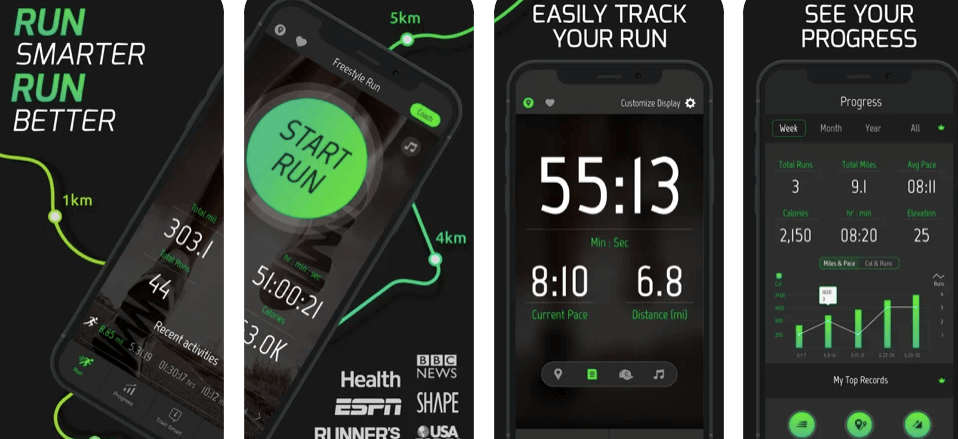 Running Distance Tracker is a beautifully crafted tool that will help you monitor your workout stats. It works by not only giving you a digital representation of your track, but also tracks your distance, time, pace and even calorie burn. The advanced features include the ability to mark waypoints with photos or messages that you can use to guide yourself during your run or to remember specific spots along the way.
Running Distance Tracker Pro is your perfect running companion, accurately measuring your distance on a track or a treadmill with a single touch of a button. This app is the simplest and most beautiful running tool on the market. THe mission is to simplify and beautify the process of tracking your runs while at the same time delivering powerful professional level analysis that will help you manage and improve your performance. Enjoy an attractive interface that uses beautiful typography and vector graphics to give you all of the information you need to track your progress both on the track and in training.
It tracks your pace, heart rate, calories and distance for all of your runs with a simple press of a button. Once you start a new run, you will receive voice feedback guiding you as you run towards your target. This app is ideal for people who want to record their progress and motivate themselves to reach new running goals – all from the comfort of their favorite music!
PUMATRAC: The Simplest iPhone Running app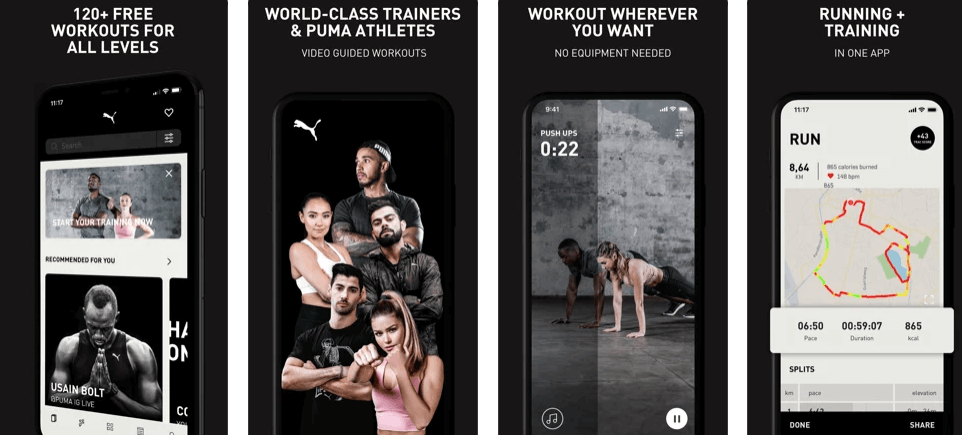 Pumatrac is a free app for Android and iOS that helps you with your home workouts and fitness coach. Effective, motivating and scientifically based training sessions with video instructions.
Pumatraffic is a perfect companion for your workouts and your training sessions, whether you are working out at the gym or jogging outside. 
Features: Intense HIIT workouts for fat burning in a limited amount of time! ✔️ Choose a workout from the collection of over 30+ training sessions ✔️ Choose the body part you want to exercise ✔️ Watch effective videos with proper form of exercises ✔️ Track your progress in terms of duration, number of repetitions & weight used ✔️ Follow an exercise program according to weekly calendar ✔️ Tracking your calories burned in the background
PUMATRAC combines easy training and running content with challenging new social tools to keep you motivated – whether you're following your favourite athletes or your friends. Track, train and motivate with 120+ free workouts, personalized training plans, voice feedback and more.
Connecting seamlessly with select Apple Watch Series and Garmin devices, the PUMATRAC app motivates you to train smarter. In addition to tracking workouts, it offers tools for scheduling your training, joining in exclusive events, and connecting with a community of like-minded athletes to share your successes with. With Pumatrac, workouts are more motivating, races are less lonely, and your training becomes customized to fit who you are, not just what streets are around you.
This best free running apps for iPhone takes a simplistic approach and makes running simpler and enjoyable.
Download : Android, iOS
Zombies, Run Best running app for Wild runners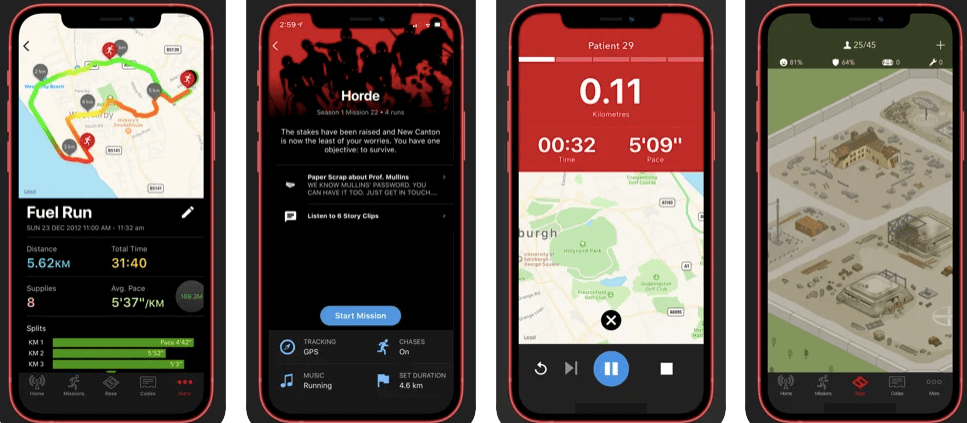 Zombies, Run! is a running adventure game with 3D sound effects that guides you through a 5K training programme. As you run, you can hear the human outposts, supply drops and Zombie hordes. It's a fun way to train with your iPhone or Apple Watch in hand.
Whether you're a beginner or elite runner, Zombies, Run! will give you a fun and endless way to exercise. Burn calories safely and effectively by alternating between high-intensity running periods, where you're being chased by zombies, and low-intensity walking periods where you can catch your breath and plan your next moves ahead. Forget staring at the clock; Zombies, Run! brings an exciting new world to your 5K and beyond.
The app puts you in the middle of your own horror movie set during a zombie apocalypse. Over 2 million downloads and counting! The Zombie, Run! app is designed to be used while you run outside – either on a treadmill, or with your iPhone in an armband or on your hand. After choosing the difficulty level, the zombie chaser will appear on screen each time you reach certain points in your run (like 1km, half-way mark) – if you're not yet ready for that kind of challenge, simply pause the game.
Also includes an Apple Watch app, voice integration, the ability to make your own music playlists, and customisable worlds. As you run further away from zombies, you'll gain items like weapons, supplies, and rescue vehicles that will help you rebuild civilization. You can also raid abandoned buildings for food that will keep your stamina up during long runs.
Stride: iPhone Running app for Competing with friends

Get up and get moving with Stride, an app that makes getting in your daily workout more motivating than ever. Designed to encourage you to build up your activity gradually, Stride uses GPS technology to monitor your distance, pace and other stats. Play against friends via a live leaderboard to see who can cover the most ground, and earn rewards for doing well!
Stride is the running and walking app that shows you beautiful real-time tracking during your run or walk. With Stride, there's no need to stare at your device mid-stride to refresh data and get a sense of your progress toward goals. Stride also integrates with Apple Health to help you track activity over time to meet health goals while building camaraderie with others in an active community.
Whether you're a serious athlete or just looking to get in shape, the app will show you local routes where you can run or walk and measure your progress as you go. Stunning graphics bring your run to life, displaying you as a little dot creeping across the map of the area you're in. And if you are enjoying yourself so much that you don't want to stop, no problem – just press pause when the time gets too late!
Touch the map to start your run within the Stride app, and discover new places to explore. You'll be motivated by motivational challenges created by users around you. At the end of your run, check back in via mile markers to get cheered on by virtual support!
Weav Run – Best Music running app with curated playlists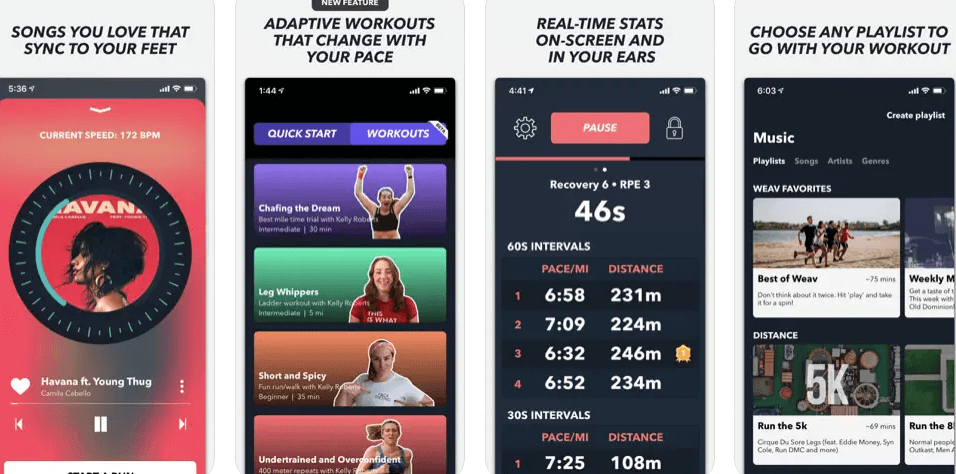 Weav Run is a music running app that focuses on high-quality content, curated playlists and on-demand streaming. With Weav Run you can connect with running groups, meet new people and share tips and tricks to keep you motivated as a runner. The app has five main features:
Get inspired by the world's best running playlists.
Listen to handpicked music from your favorite artists.
Create your own custom playlists based on moods and genres, or based on what you're doing (running, going to work, studying etc.).
Challenge yourself with one of our 5K/5M runs every week. Each run has its own story and visual identity, along with its own audio playlist that pushes you towards your goal.
Finally, we have our exclusive running group feature where you can join existing groups or start your own group for like-minded runners in your area!
It gives you a variety of curated playlists from their team of music experts each week. You then get to choose which one to run with and you can easily mix, match and swap them in and out as you please. Weav is also synced with your Apple Health data so you can keep track of your own heart rate, pace and distance as well as how long you have been running.
Although there are plenty of great music apps and running companions, Weav Run stands out as a personal favorite. It's an app that serves as a comprehensive music service for runners. It's not just a music player with a timer, but rather a tool to help you plan your runs, so you can train efficiently.
In addition to being able to use your own playlists in the app, it comes with its own curated playlist that is tailored to different types of runs (e.g. easy/medium/difficult). The variety of playlists provides an opportunity for runners to try out new songs and genres instead of listening to the same old songs every time. Every time you finish a run, Weav Run gives you stats about your performance and lets you know how many calories you've burned and what your pace was in miles per hour or kilometers per hour.
The app being free is a great advantage for people who like to run and listen to music at the same time but cannot afford expensive apps. The other feature of this app is that it gives you real-time information about how far you have run, how long you have been running, how much calories have you burned etc. It also gives training plans to increase your stamina if you are having problems with it. There are plans for 5k, 10k and half marathon etc. All in all, this app is a good choice for anyone who wants to keep themselves fit by listening to music at the same time.
Some thoughts on iPhone Running Apps
Running is about more than just reaching your destination. It's also about the experience along the way — and without the guidance of the right apps, it can be pretty mundane.
Running is one of the best forms of exercise you can do. Unfortunately, it also comes with some downsides (ahem, injuries) that can make or break your running career. There are ways out there to make the most of your running experience while getting in better shape.
When you run on your own, running is pretty simple. You just put on your shoes and start running. But things get complicated when you need to train or follow specific fitness goals. Aside from getting into the proper shoes, you also want to focus on the best apps for runners.
I started running in 2020 and initially could barely run a mile. I knew my diet and lifestyle needed to change to improve my health and fitness, but I hadn't even considered how to log and track this stuff. I started using Runkeeper and quickly got hooked on tracking my workouts using this app.
I love how I can track my runs and walks without cluttering up my screen with tons of information.
If you want to keep running as the weather changes and as your fitness level improves, it's important to find an app that works for you. Not only should it help you stay on track, but it should also facilitate a healthy relationship with running. It'll help you see running as something that makes you feel good, not something that you have to do. It can be a tough transition to make – going from a "have to" mindset into a "want to" mindset – but once you do, running turns from a chore into a pleasure.
Running just for the sake of running isn't always the right motivation. Why put yourself through misery if you don't have a goal? Why do anything mediocre when you could be doing it really well? When you take time to set tangible, realistic running goals, aches and pains go away, you feel empowered rather than defeated, and your confidence soars.
If you're just starting out, I suggest using Runkeeper. It does a great job of offering simple, "just-the-basics" features that allow you to track your running distance and time as well as offer fun motivational elements such as trophies and challenges. You can even sync it with Samsung or Apple devices to make it hands-free – which is helpful for listening to music or podcasts during a run. It's also a free app – amazing!
For those looking for something a little more creative, consider Nike Run Club app. Nike Run Club offers both beginner and advanced training plans that can help you track your progress from week to week.
Apps are essential for the world we live in today. From keeping us connected to our friends, to managing our schedule, apps can just about do whatever you need it to based on your needs. The iPhone and iPad is no different when it comes to apps. Unlike Android phones, iPhone users have a smaller selection of apps than their Android counterparts but that doesn't mean there aren't good apps available to choose from. I have chosen these running apps after thoroughly researching and testing each one individually.
Running apps are great at tracking your runs and keeping you motivated to train. On top of that, they can be a lot more convenient than trying to use your phone's keypad while you run. Because of this, there are a ton of great running apps out there right now. From tracking how far you run to providing you with motivation to train, the best running apps can help you reach your goals in a variety of different ways.
Running Apps vs Walking Apps
Walking apps often focus on distance rather than speed. They also come with different features than running apps do, such as tracking time and calories burned, planning walks, and telling users what their average pace should be. Walking apps have become a huge hit in the fitness app market. It's no accident that so many people are switching to a walking workout. They've discovered the benefits of taking it slower but covering more distance. It's also no coincidence that there are many more walking apps on the market than running apps.
The average running app is designed with advanced or even professional runners in mind. These apps have more complex functionality with a wider variety of training plans and workout options available. Some allow you to connect with a coach for additional goal tracking and metrics.
Running apps are not just for runners. People who are just getting into fitness are often surprised by the amount of information they can find on running apps. Most walking apps also have running features, but running apps are made more for fast running or interval training. The most popular app on the market is the Couch to 5K app. It is designed to guide runners through a program to do a short run within 3 months. People who use the app have documented their success stories, and it is helpful for beginning runners. The main difference between running and walking apps is the content and programs available for each app. Many users try out multiple apps because what works for one person may not work for another.
Running apps also use advanced analytics to show your performance across all your runs. They can compare miles, pace, and more. Many of the best running apps come preloaded with training plans that help you meet goals like running a 5K or marathon.
The other main difference between the running and walking apps is the content. The content differs significantly because walking apps generally cost less than running apps. Running apps will usually include more workout plans and encouraging slogans, especially for trained athletes that may be looking for a new challenge.
One of the best examples of the difference between running and walking apps can be seen in Nike+. Personal records are broken down by each segment, so if you're trying to beat your speed at a certain distance or time, you can target specific sections of your run to try to improve upon. If you're working on endurance for a longer race, this option is not available for walking apps. The majority of walking apps are equipped with ways to measure your distance, calorie burn, steps taken, and total activity throughout the day.
So why use a walking app, you ask? If you are just getting back into exercise or have enjoyed being active in the past, running apps can be intimidating for beginners. If this sounds like you, it may be time to don your sneakers and start walking.