Users are already accustomed to the fact that MacBook repair cost is as "cheap" as the equipment itself, or rather, many times more expensive than that of competitors. However, this time patience ran out: users created a petition asking for an extension of the MacBook warranty due to the Flexgate problem.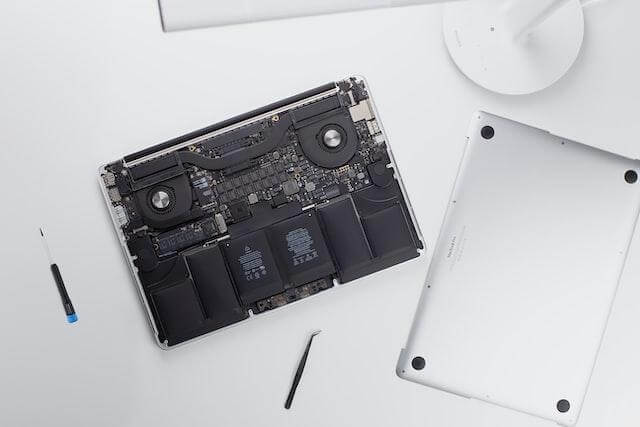 Why is Mac repair cost so high?
Recently, an active discussion of the cable problem that occurs in MacBook and MacBook Pro laptops has begun on the Web. The fact is that since 2016 (according to other sources – since the end of 2015), Apple, for the sake of the form factor, has changed the location of the cable responsible for the backlight of the screen, so that now this element is deformed every time the lid is opened. Moreover, various grains of sand, dust, and dirt that enter the slots of the device also contribute to the breakdown of the cable, and this is almost a factor uncontrollable by the user.
Thus, the question "if it breaks" turns into "when it breaks" and requires an answer like "how much will the Mac repair prices". To give such an answer, you need to know one more sad fact: not only is the cable, on which the operation of the screen completely depends, poorly laid, but it is also tightly connected to the display.
Regular MacBook repair prices when replacing this element usually cost about $6, then after a cable break in a MacBook and MacBook Pro, you will have to change the entire screen instead of two small wires, and then the Apple MacBook repair cost will be already $600. Moreover, in some Apple MacBook repair centers, Apple MacBook repair cost can reach $700 for 13-inch models and $950 for 15-inch models (not to mention the fact that you will have to sit without a computer for at least a week).
This problem was nicknamed Flexgate: if you open the lid of the "victim" MacBook at an angle of more than 40 degrees, then the image will simply disappear.
The Flexgate attack has been discussed on resources such as Reddit and iFixit. Some told how they managed to prove with grief in half that the case was guaranteed and get a free repair, while others wrote that they had to repair the device for their own money. The fact is that Apple does not want to admit its failure, and providing free repairs will clearly cost her a pretty penny. There are even rumors that discussions about Flexgate are being removed by moderators from the company's official website.
How much does it cost to fix a MacBook with other problems?
Battery
The most common reason why Apple laptop users turn to specialists for help is battery replacement. This is a common procedure, since the MacBook itself lasts a long time, and lithium-ion batteries wear out over time.
In many Apple service centers, including authorized ones, Apple MacBook repair prices for battery replacement may not be very high. The cost of spare parts is not included in this amount. With an Apple laptop repair part, costs can be $200 or more. The large variation is explained by the fact that in the latest MacBook models, it is impossible to replace the battery without changing a third of the computer.
Hard disc
Good question, how much does it cost to repair a MacBook?Apple's new laptops have long gone from disk drives to solid-state, fast SSDs. They change less frequently, but still regularly. The reason, as a rule, is not poor work, but insufficient volume. After all, it is it that many users save when choosing a new laptop.
However, when the cheap 128 GB fills up and it's time to install a larger SSD, many people regret not overpaying right away. Owners of older laptops with disk drives can noticeably revive their machines by replacing the memory with a modern SSD drive.
In authorized MacBook repair centers, the MacBook repair cost of reinstalling a disk ranges from 350 to 550$. Most of the cost of maintenance, of course, comes from the drive itself.
Keyboard
The keyboard also breaks regularly. If only because it has a huge mechanical impact every day. And a lot of dust, crumbs and other dirt gets into the keyboard. In general, in the life of every owner, there was a fatal "crunch", after which the button no longer worked as before.
Mac repair prices in this case are highly dependent on the type of mechanism and the status of the workshop. Old "scissors" change for $210. Although authorized centers often refuse to change new keys individually, they insist on a complex replacement, which can easily cost more than $1300.
How to make Apple Mac repair costs be cheaper?
We advise a beginner to stop at these three procedures and leave more complex repairs to the masters. MacBooks often have to change screens. Experts believe that this is already a high level of complexity. Especially if you have to not only reconnect the matrix but also change the glass.
And if you are a master at repairing laptops and can handle it on your own, then we advise you to buy parts on appleparts.io. Here you can find different parts of excellent quality at a low price. This will allow you not to worry that in a few months, you will have to fix it again. All parts have been tested and are very popular among Apple laptop repairers. This will make Mac repair prices the cheapest and highest quality.
The best option is to order a cheap spare part on the Internet and take it to an unauthorized service center. Not everyone will be happy with your visit since in such workshops there are enough parts from completely broken devices, but somewhere it will definitely be possible to agree. Get your savings.
Summing up
Repairing expensive laptops like Macbook and Macbook Pro is expensive. One way or another, many breakdowns do not depend on operation but occur through the fault of the manufacturer. If you are not able to repair your device under warranty, or it has already expired, then you can order parts and fix them yourself. Of course, this requires knowledge and skill, but everything is not as difficult as it might seem at first glance.
It is also worth remembering that spare parts can be easily ordered on the Internet, but only on trusted sites. Then the repair price will be even cheaper. Take care of your Apple devices, follow the correct operation of them and enjoy their excellent work.