Hey, Bingo fans. We've gone and reviewed the best Bingo games and apps for iPhone and iPad. See what we discovered and enjoy your favorite game wherever you go! Bingo is a fun and exciting game that provides hours of entertainment and enjoyment.
Bingo has been around for ages, and it continues to be one of the most popular gambling games across America and Canada. When it comes to iPhone and iPad, you can find several versions of bingo games with impressive features and graphics.
Have you ever played Bingo? If yes, you know how fun it can be. And if no, it's time for you to try it! Bingo is not only fun – it's also attractive in nature. For thousands of years, this game has fascinated people besides being extremely popular. Millions of people play this game all over the world. It doesn't matter whether you are an adult or a child, male or female, old or young – anyone can enjoy playing Bingo.
➡ How to Select an Online Casino App for Your iPhone
Earlier, you would have to play bingo in the hall for hours until your numbers were called off. But thanks to the advancement in technology, you can now play it on your iPhone or iPad whenever you want. So if you are bored and looking for some good games, then this guide is just for you.
Bingo is one of the most well-known casino games. No matter age or gender, people around the world know Bingo. It's also used as an educational game for young children. If you are an iOS user, you know that there are many Bingo apps for iPhone and iPad. To help you find the best bingo apps for your iOS device, here are 5 of the best bingo apps for iPhone and iPad.
These are the 5 Best Bingo Apps for iPhone and iPad (Apps and Games)
Bingo is a popular game played among millions of people around the globe. If you are also one of those people looking for good Bingo games for your iPhone and iPad, you have come to the right place. There are hundreds of new Bingo apps being published on App Store every single day, but most of them are not worth your time.
Today, we will provide you with the best Bingo games available on App Store in 2021. We'll also tell you why these games are special and how they can help you win that jackpot. Stay tuned!
1 Bingo Blitz: Best Live Online Bingo Game
Bingo Blitz is one of the best iPhone Bingo Games. You get the classic Bingo Game along with some other stylish mini games, which offer you such features such as Lucky Balls, Mega Balls and Super Jackpots.
Bingo Blitz is undoubtedly the most exciting Bingo game app for your iPhone or iPad. It comes with all the features that are expected in a good Bingo game. Each game can be played in real money mode or free play mode, depending on when you are ready to deposit money into your account. As you enjoy playing this game in free play mode, you can earn coins to buy chips in order to play in real money mode.
Tap the screen to launch Bingo Blitzy's orangy paw at bingo balls or send them out for free bingo games supplies. Send Bingo blitzy to collect coins, bingo blitz balls and items for you, all of which help you to win free bingo games tickets. Join the millions of players and enjoy Bingo Blitz – an online bingo experience like no other. Play with friends or play solo – we've got a huge selection of online bingo games to enjoy.
➡ Best iOS reddit app for iPhone and iPad
Head out on a globe-trotting adventure that's greater than the sum of its bingo parts! Win your souvenirs, grab some power-ups, meet colorful characters and play free bingo games all around the world! In this one-of-a-kind travel bingo game from the people who brought you smash hit games like Solitaire Blitz and Zynga Poker, you can win prizes and souvenirs in every round―and unlock bingo cards along the way.
Think of Bingo Blitz as a bingo simulator. While you wait for your next bingo game to start, you can play a range of mini-games that award free bingo cards and power-ups that improve your chances of winning. It features an auto-daub system, which automatically puts a number on the screen as soon as it's drawn. The lineup of top-notch mini-games and great bingo games in Bingo Blitz will surely appeal to both the experienced and novice bingo players! Play seasonal rooms including Halloween, Christmas or Easter; play featured rooms for big prizes; collect bingo cards for completing collections; and much more!
2 Bingo Bash: Bingo With Monopoly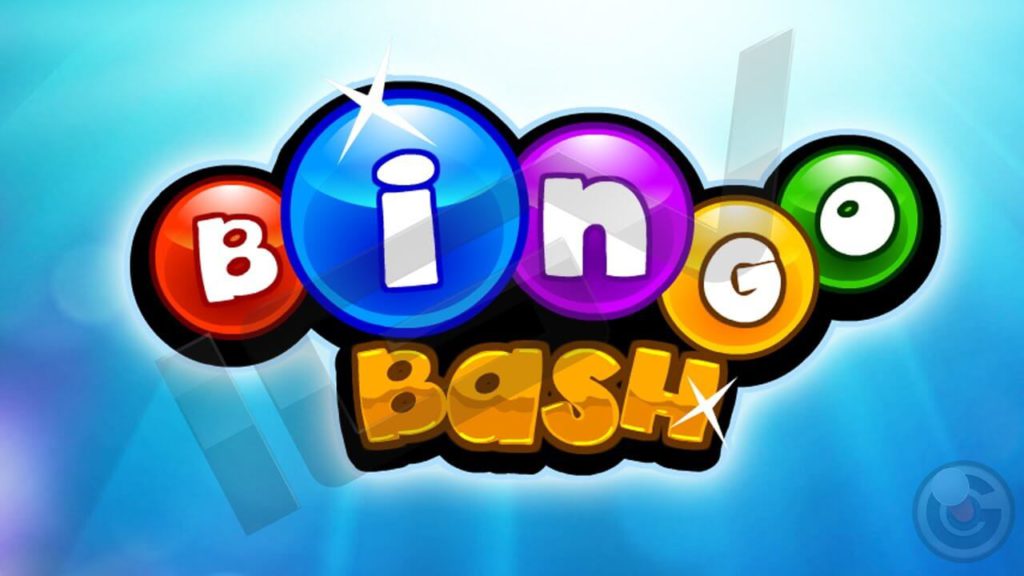 Ring the bell to play bingo or win big with Bingo Bash! This fun free game is packed with features, including daily bonuses, weekend power play, themed rooms and quests. Plus you can compete against other players to complete challenges. Join millions of people enjoying live bingo games on their mobile phones.
Huge jackpots, fast action, and 24/7 bingo fun. Now you can play bingo with your friends on Facebook. Join the fastest growing game network to play for free or compete against other players in real-time. Every game card is unique so you know you will get tons of variety. Download Bingo Bash right now and get in on the action!
➡ The Best Mac Games: Games to Play on Macbook Pro / Air
Swipe to reveal the numbers on the board, tap to cover them in Bingo ink, and circle your favorite squares . Match up any of your cards to the Bingo pattern on the board for victory! The bigger the square you complete, the more coins you'll win. Complete a full Bingo pattern faster than anyone else and become champion of the game!
All new Bingo Bash comes packed with themed rooms where you can play amazing minigames designed especially for each room. Enjoy relaxing holiday games amidst the circus, experience the festive madness of the winter wonderland, go on safari to take down some larger-than-life animals, solve puzzles with friends in the zoo and much more.
Themed rooms ensure hours of fun and entertainment for all ages. Experience the best of two classic board games in one place with Bingo Bash! Classic 5-card bingo meets a piece of Americana – the MONOPOLY brand – in a brand new way. Roll dice, move around the board, and collect your rent as you play Bingo how you want. This is a great new entry for fans of both games.
3 Bingo!! Best free bingo game for iPhone and iPad
American Bingo with 75 Balls on iPhone and iPad
Play American Bingo in style with easily portable cardboard Bingo cards and boards. The special marked center square makes it easy to play and includes 3 alternative patterns: a line, a row or a corner square formation.
American Bingo is a fun variation of traditional Bingo with enough flavor to make it exciting. Every time you get three numbers in the same row, column or diagonal, you are one step closer to completing your pattern and winning! Because this variation has the essence of traditional bingo but with modern twists, it is great for all ages and types of players! See how quickly you can create Bingo patterns on the cards provided.
Yes, you can play Bingo all day for free! This Bingo games make it easy to play the classic game of Bingo on your mobile device. Get 10 cards for starting out — but you never need to spend gems to get more. Each game comes with 200 chips (the same as normal Bingo). Game 1 calls until 30 Bingos are won; Game 2 calls until 50 Bingos are won.
This Bingo game is a free play based on picking cards you believe will be called, and setting them up in your virtual Bingo board. The more times a number is called, the more you or your card numbers are eliminated from that round. You can spend real money to buy gems to help give yourself better odds in the game, but because there is no purchase necessary, there is no limit on how long you can play or when you have to spend money to continue playing.
4 Absolute Bingo: Best Bingo Game for Home and Office
Absolute Bingo is a really splendid iPad and iPhone Bingo game. When you play the game, you get to have 8 separate playing cards in a big room. In each card, there are numbers from 1 to 75. You also have the option of hitting up all of the numbers in one card or just some of them. When you get a Bingo from all of your cards, you will get a payout based on what room you're playing at and if you're a newbie or a regular player. This gives the game a sense of progress that most bingo games don't have.
Absolute Bingo! Is a social entertainment application that uses real Bingo cards as the gameplay. This classic, family friendly game is an easy way to play Bingo from your iPhone or iPad anywhere you go. Plus, with the added challenges to each room, Absolute Bingo adds a whole new set of fun! You can search for a local room or enter a private room and start playing via Bluetooth. Challenge your friends and family today!
Playing it is fun, exciting, easy to play, and gives you a possibility to win real money! Connect with friends all over the world for chances to win real cash prizes or visit Facebook during games for valuable hints or opportunities that will help you to become the winner.
Play against the house! It's free to play. Get free coins every 4 hours, or watch videos to get free coins instantly. Absolute Bingo features online bingo rooms and mini games for all your bingo needs. Play 75 ball bingo, compete in daily challenges, spin casino slots game for extra bonuses, complete daily goals for extra bonuses, or enjoy some classic instant win bingo rooms. Super responsive 100% real-money games are just a tap away with our optional real-money wagering system. If you enjoy online bingo rooms, you'll love playing Absolute Bingo wherever you go!
5 Bingo Heaven for iPhone and Android
Bingo Heaven is a free Bingo game for iPhone and iPad that will give you the experience of playing Bingo with different themes which you can download in the app. You can enjoy it both online or offline, along with its thrilling graphics, over 40 Bingo games, huge prizes, amazing tournaments, various tones of music, great social features, cross-platform multiplayer mode, Blackout Bingo game and other interesting goodies.
With 40+ bingo galleries available in the game, you can always find a Bingo game you love or want to play with friends! And you can also play with friends in them! If you are looking for authentic bingo games on your phone, Bingo Heaven is the best choice for you!
With Bingo Heaven you'll be a winner anywhere! Go to Vegas, Chicago, Florida, Atlantic City, New York and more as you play the hottest bingo rooms from around the world. Each room has a different theme featuring amazing themes from medieval beauty to pirates. You can play them all 24 hours a day, 7 days a week! And now you can go online anytime with one click and play at the best online casinos too!
Bingo History
I know the game bingo has been around for many years, but I don't think that I've played it in my life. However, every time that I hear the name of this game, I instantly think about the popular board game called Bingo which was created by Edwin Lowe in 1907. It has been estimated to have sold more than 100 million tickets since its creation over a century ago. The "bingo" terminology came from a Mexican lottery called "El Bilongo." After the success of his game, Lowe went on to distribute it across the United States by 1912 under the name "Beano."
It wasn't until the early 1900s, though, that bingo's popularity was directly tied to churches. After church revivals began to become more common, churchgoers would play "Beano" (a game of chance played with beans) or "Lo Giuoco del Lotto d'Italia" on postcards. This idea moved to the United States where, during tent-revival campaigns, people printed cards with slogans like "So and So drew the Mark X, Y and Z" (marking off spaces like an Aladdin's lamp). Eventually these slogans or numbers would be drawn out of a bowl to give people prizes.
How do you play the game bingo?
Bingo is a game of chance. Bingo is one of the most popular online casino games. When you hit bingo it is just pure luck. You could have clicked on that one big jackpot payout over and over again, even though you never hit the winning combination, expecting to win at least some money back each time…
Bingo players who have purchased a card gain a prize if they finish a row, column, or diagonal that contains the numbers that have been pre-drawn on their bingo card. The caller will randomly choose numbers from a pool of balls to fill in all the fields of a card. This way, the outcome is somewhat controlled so no one can force a lucky outcome for themselves.
How do you play bingo at home?
Well, it's not actual bingo but there is a lot of fun and learning to be had playing "work from home bingo" with your remote workers! You can print off a copy of 13-box template and cover it with Post-It notes. When you complete each task on the list all you have to do is add an "X" mark in the box.
Here's the best part: you don't even need to wait for an office bingo game to start! You can create your own bingo sheet by printing out a blank template, typing in a list of things you want employees to do every day (or over a period of time), and share it with your remote or co-located team. You can also change the format from "bingo sheet" to "leaderboard" if that is more interesting for your company. Above all, have fun with this activity!
Is there a trick to bingo?
The secret to winning bingo is to use the perfect number of bingo cards. You should not use too many or too little. There are no tricks to winning numbers game. You just need to use the perfect amount of number cards. The more cards, the better chances you have of winning, but too many cards aren't good either.
We all have that one friend that had the main goal of winning bingo. They were at every party, stocked up on drinks, bought a large piece of cake or pizza, and used more cards than the rest of the group just to boost their chances at winning. The last thing you want to do is hold onto your cards until the last few minutes of the game. Take your time and enjoy your company.
This is not an issue of strategy, but of physics. The more cards you have, the closer you are to missing a number due to distraction. The average bingo player has good hearing and sight, but they are only human. It only makes sense that too many choices are overwhelming, since there are more combinations available.
The recommendation is to use at least 15 cards for a five card game and use the same amount for a four card game. It's important to use at least 10 cards, however. The American Bingo Association recommends using 13-15 cards for a six card game.
What is the purpose of bingo?
Bingo is a fun social activity that also requires players to stay alert and awake. It is a perfect way to work out your brain while having fun with family and friends. In addition to improving the brain's processing speeds, alertness, and memory capabilities, bingo can also help keep your mind from atrophying when you get older.
In order to be skillful listeners, you must have a high attention span as well as an above average working memory. In addition, bingo allows players to develop the capacity to quickly look for numbers. This becomes especially important with there being more balls chosen every time a number is called out.
How many numbers are in bingo?
Bingo is played with the same 75-ball set used for standard American Bingo, including one 'free' space, which is not covered until all cards are sold. Bingo numbers are called in ascending order beginning with the number 1. The numbers are arranged within each column in numerical sequence beginning with 1 in the center of column 'B', followed by 2, then 3, etc. By default, it is traditional to begin each game of Bingo with number 1 . If this is not done, the first number called will always be 1.
Each row of numbers can be thought of as having a corresponding column. For example, the first row has the number 1 to its left and columns B, I, N, G and O. The players take turns calling out numbers. The first player will call "B-11". If there is no player who has that number present on their card, then the caller wins that round. However if another player does call "B-11" then that player wins that round since they had called it first.