There are a lot of voice modulating tools out there! Changing your voice is just a touch away with the best voice Modulating apps and software. Many of them are free so you don't have to spend money to try them out.
A voice modulators gives you the power to change your voice in any way you want. It's a fun app you can use with friends or to prank your family and co-workers. A voice changer app can be used to disguise the real tone of your message and choose a new, pleasant sounding tone for better sounding messages. Some of the best voice modulator apps are Voxal Voice Changer, iVoice and Acapela voice modifier among many others. Although their pricing models are different, they give you the same features.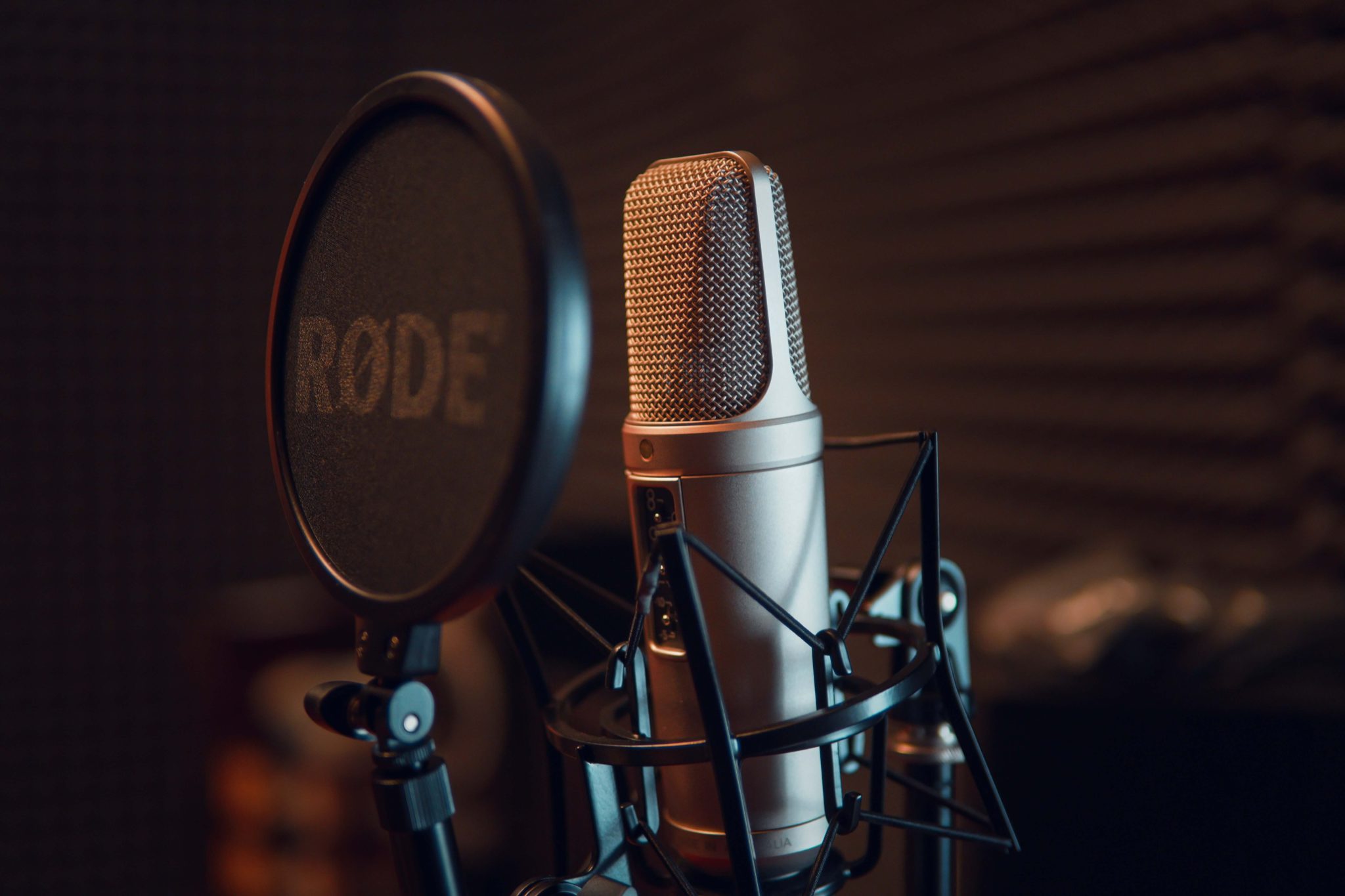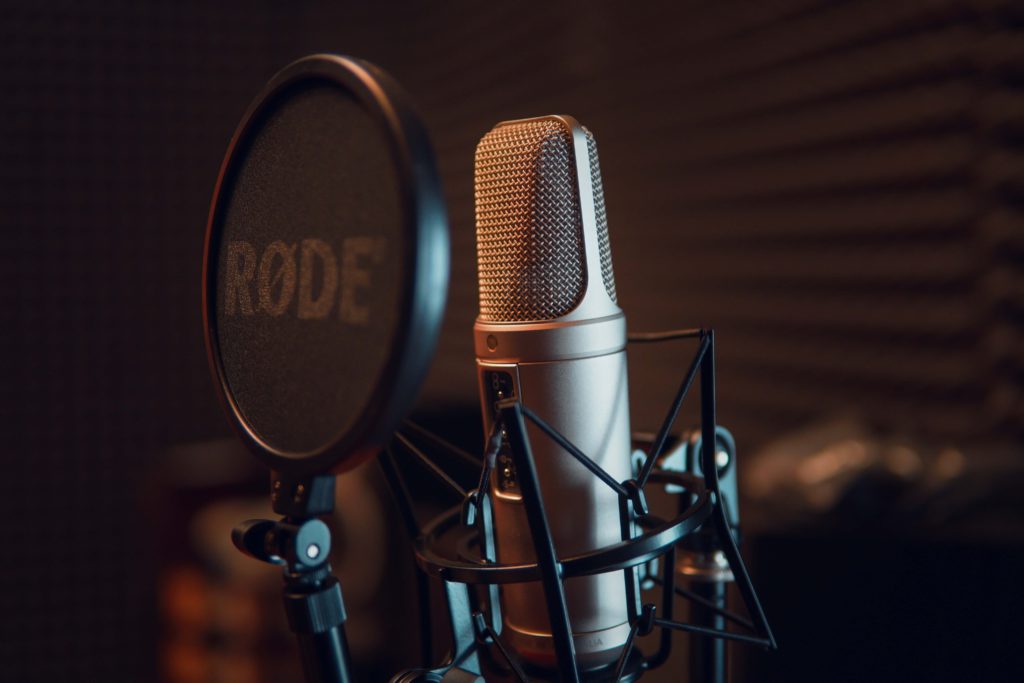 Voice modulators can be defined as the computer software which allows the gamers and streamers to modify their voices (or other audio elements) in a way that their real identity can remain hidden. It's not necessary that only anonymous gamers used this software to hide their identity.
There are many other reasons as well why people prefer to use voice changer for achieving their goal. People use it while talking to friends over the phone, during gaming or while streaming live through platforms such as Twitch and YouTube.
Being a voice actor for radio, television and an internet radio host, I have found great use in using voice changing software. By using this tool, I can easily modify my voice to a tone that the audience would like to be associated with. As I do not limit myself to just being a radio announcer anymore, I might need to pitch my voice to sound like that of my colleagues or even call in on a friend who is out of the country but can still work for the show as a guest. With the help of this tool, I don't have to worry about keeping a playback file ready in order to achieve that particular tone.
Some also use this software on just a one-off basis to avoid embarrassment as they talk to their loved ones or business partners. As funny as it sounds, there are myriad reasons why people actually use such software, and I shall be delving into all of that in this article.
Why to use of Voice Modulators?
Voice modulators are very popular in online recording services like Discord, Skype etc. Voice modulating software is used by streamers and gamers to modify their voice, add certain effects to it or even play pre-recorded audio files as voice of their character.
Voice Modulators are mostly used by gamers and streamers for voice effect. Voice effect is added so that the game-play becomes more engaging and to amuse the audience. Along with this, there are also some other reasons why people prefer to use voice changers. Voice modulator software and programs have recently emerged as a unique platform attracting thousands of customers. There are many other factors which will make you buy voice modulator program.
Below are the 5 best Voice Changers for Discord, Games, PC and Mac
The reason why I chose these apps for Windows and Mac is that they are the most popular and top rated when it comes to voice changing. So if you are a Discord user, a gamer, then you don't need to look for any other voice changer option just try one of these apps and you will be satisfied with their results.

1. AV Voice Changer – Best professional voice modulator software for Windows 10, 11
Features: This software can change the pitch and speed of your voice. The AV Voice modulator can change your voice to sound like a deeper, higher, female, or even robotic.
Advantages: It is compatible with several VoIP programs such as Skype, Discord, Twitch, and Steam. Create a perfect voice combination that you like.
Benefits: You can connect this with any program that you want to use or any game that you want to play and use your newly created voice. Create an ideal voice.
Enhance your team's collaboration thanks to a software that offers the best quality possible.
Welcome to the next generation in audio modification, home to the world's first ever software-based voice modifying device. The AV Voice modifier is the most clear and highest fidelity solution available in its category. You decide how you want your voice to be modified and saved these as your own presets. Connectivity with any program or game via VoIP will be simple with this device.
The AV Voice Changer allows you to easily change the pitch, frequency, and tone of your voice. You can modulate it in a wide selection of ways, and you can even connect it to most voice-over-IP programs such as Discord, Steam, and Twitch.
AV Voice Changer is a dynamic and impressive app that changes your voice by dozens of presets and hundreds of customized settings. It will capture your voice, modify it, and deliver it to whatever game or communication program you are using. You'll be able to upgrade the way you play, helping to create an amazing environment for yourself and the friends you surround yourself with.
Data usage and time stamps will not be destroyed or altered. You can save time and effort with the AV Voice Changer by modifying your voice on the fly. Never miss a conversation with this incredible voice modification software. It may sound like science fiction, but once you've seen the stunning quality and had a chance to play with it yourself, it's easy to see why so many streamers and broadcasters can't be without one.
It can be used for changing your voice to a male, female, old, young, teen, hard, robot, shrill, or some one totally new. This software also allows you to create different types of parodies with the help of its special effects and presets.
It is a very convenient tool as it has an intuitive user interface that makes it really easy to use. You can easily change your voice by selecting any available preset. Moreover, it provides you with different amazing features that let you create your own presets or nickvoices.
Voice Morpher, nickvoices
The Voice Morpher module is the most complex among all the other modules of AV Voice Changer Software.
You can completely morph your voice with different voice attributes, voice beautifying features, and several other advanced settings. You can use any of its 94 ready-to-use nickvoices or you can add a nickname to more than a hundred ready-to-use nickvoices. You get to switch quickly between the available presets with the help of hotkeys.
Hotkey
AV Voice Changer Software allows you to set appropriate hotkeys for different features and nickvoices to easily switch between different voices with the help of simple keystrokes. You can set this up from the Hotkey Manager that's present inside Settings.

2. MorphVOX Pro – High-quality voice morphing and ultra-quiet background suppression
Features: World's most advanced voice changing software: superior quality sound and digital voice processing, an extensive library of realistic voices and sound effects.
Advantages: Make prank calls, voice chats and change your voice in real time. Learn languages, have fun or even do the job of an announcer or a radio jockey. It provides several modifications. It helps you to come up with a unique voice combination.
Benefits: Real time voice manipulation, realistic voices and effects (including echo, volume modulation etc.) A reduction in time spent on the mundane tasks of project management.
Man to Woman
Woman To Man
Ordinary guy to Galactic Overlord 
Lich Lord Evil Laugh
The Demon
Cyborg Warrior
Man to Woman in Heavy Traffic
The MorphVOX Pro is a voice modifying software which allows you to modify your voice or any other audio recording using multiple features such as noise cancellation, enhanced sound quality and superior voice-learning technology. You can easily point out the changes in your voice by altering the pitch, key and speed of your voice. This program comes with a pack of free voices that you can tweak the already existing ones.
You can take your voice changing game to the next level with the amazing MorphVOX Pro. Coming with excellent technology and features, this application lets you add background sounds and effects to the sound from your computer to give a sound change effect. Acquire the most exceptional voice changing software on the market and become an expert in prank calling with the help of MorphVOX Pro.
It has several unique qualities including its extremely accurate multi-speaker voice morphing technology, compatibility with multiple platforms, and smooth workflow. Utilizing the software's advanced algorithms, you can modify your voice to sound like that of a person of the opposite gender, different age group, an animal or even an object.
I have been experimenting with the program and found it very useful to have fun while on the internet and socializing with friends. I have been able to make calls so that only my friend could hear me, because of this special feature.

3. Voxal Voice Changer – Powerful, real-time voice changing software for Mac
Features: The tool comes with a wide range of voice presets to ensure that you get a suitable voice for you. Real-time voice modulation that can record and modify audio files.
Advantages: Smart voice changing engine and an easy to use user interface. Easy to use, high-quality results, plus it is completely free
Benefits: You can use the voice presets or directly record new files to change your voice while streaming or while playing online games. It has compatibility with several platforms like Discord, Skype, World of Tanks etc. You can enjoy your favorite games and streams on Twitch, YouTube and other platforms with a new identity and level up your online experience
With the Voxal Voice Modulator, you can change your voice in a free and easy way. This tool is aimed to give you anonymity and enable you to protect your privacy. This program allows you to add effects to your voice, morph it into male, female or even alien. You can even use it for changing the pitch or making your voice sound older. The best thing about Voxal is that it is easy to use. And it does not consume too much of your processing power.
Voice modulator is software that allows you to change the sound of your voice on Windows and Mac computers. Whether you want to disguise your voice, or create special effects for a role-playing game, Voxal lets you freely modify the frequency, pitch, and volume of your voice. Change your voice for video chats like Skype or Discord, add vocal variety to games like World of Warcraft or Second Life, or just laugh at how ridiculous you sound with our giggling feature.
Voxal is Compatible with these Programs
CSGO
Rainbow Six Siege
Steam games
Skype
TeamSpeak
Discord
and more

4. Voicemod – Best free voice changing software for gamers, content creators
Features: Follow trends in the entertainment industry
Advantages: Avoids having to hire a professional by providing high-quality audio effects right in the palm of your hand.
Benefits: Hilarious WhatsApp messages, sound effects for YouTube videos, celebrity effect boxes, and much more.
Voicemod is one of the most popular voice modulators that can be used both for gaming and for real-time voice communication services. What makes this tool so great is that you can use it in a lot of programs, games, and software to enhance your experience and pretend to be something or someone else entirely.
Voicemod also has integrated Discord features which make it easy for you to create memes and funny moments with friends.
With Voicemod you can change your voice to sound like a man, woman, or even as a kid! Your enemies will never know what surprised them :). Voicemod is for everyone. Make calls with it and talk to your friends, become an entertainer on Twitch, become an announcer on Discord, and so on. You can find the program at http://voicemod.net .
Voicemod, the voice modulating software is all set to give you experience of a lifetime by transforming your voice into an alien in less than a minute. In the past, people usually get disappointed due to the difficult and complex nature of software with poor end results which discourages them from continuing their journey.
However, Voicemod is an advanced and easy-to-use voice modulator software which allows you to sound like a human and also create an alien voice of your choice.
You can actually make use of this application for many purposes like you can try out certain kinds of voices and effects before using it in the professional field. This way, you can act out a podcast with the kind of voice you want to produce before giving a live talk through Voicemod. It's also possible to have fun with friends by making use of Voicemod's features like changing your voice while they listen to it live.
Have you ever wanted to change the pitch of your voice, do a funny impersonation or add a special effect? Well, Voicemod gives you the freedom to use any sound as a voice.
From famous films to classic songs and sound clips, Voicemod's sound library spans over 10,000 sound effects and music files which are all available when needed. Regardless of the subject you wish to revisit or the kind of genre you want to relive, Voicemod is guaranteed to transform any situation into a unique one.
It has an upload feature that allows you to put your own sound effects on it. Additionally, the chat app is pretty comfortable for chatting with your friends with different sound effects like a Darth Vader or some eminent actor or singer's voice.
Voice modification is one of the hottest trends in the world of technology. It has taken over our streaming platforms, chat messengers, and casual video call apps.
It's safe to say that voice changers are extremely popular and that's why I thought it's a good idea to talk about them in this article. While there are plenty of apps that let you modify your voice, not all of them offer the same level of fun and excitement.
Today I'll be talking about Voicemod which is a real-time voice modulator app with effects that allows you to modify your voice during calls and to play sounds on your streaming platform or in any other chatting app.
HOW TO USE VOICEMOD
To use Voicemod, all you need to do is follow a few steps.
Head on over to their website and download the Voicemod installer for your PC. They have software for Windows as well as macOS and Linux. This will start the installation process, after which you have to follow some simple steps to get the software up and running.
After you've installed it, open up Voicemod and select your input device as well as your output device. You can also choose a hotkey that will be used to turn on and off the effects in your mic. After this, select one of the many voice effects from their library and click on "Set Voice Changer". You can now start using Voicemod in any app or game of your choice.
Also you can:
Launch the app, and you'll see a microphone icon on the main screen. Click it to start the installation wizard for your microphone
Click next, and you'll see a virtual tour from Voicemod of what you can do with their app.
Click next again, and you'll be taken through some basic tips on how to use Voicemod. You're also shown how to replace your voice with any of the sounds in their library.

5. Clownfish Voice Changer For Discord and TeamSpeak
Features: This ultimate voice modulator software provides you with the best sounding audio fun that you can enjoy on your Windows PC.
Advantages: It offers a variety of sound effects to alter your voice and make it sound funny, scary and more.
Benefits: Provides you with the ability to alter your voice and entertain your friends in freaky ways. Even works with mobile phones while in call. And you can also play it under the Demo editor to hear the modified voice coming out of your mouth.
Clownfish Voice modulator will change your voice in the program or game where you are using your microphone, in all Windows applications.
Clownfish is a professional tool that is fully compatible with game and software platforms like Skype, Steam, TeamSpeak, Viber and Discord. Clownfish allows users to make online games and calls an entirely new experience. This feature-rich voice changer comes with four different preset effects; The Fun Way, High Pitch, Male Voice Simulator and the Santa Effect.
The Clownfish Voice Changer is a fun and engaging voice modulator software for games, team chats, and VoIP calls. Whether you are a streamer, gamer or just someone who likes to talk in funny voices – this is the free tool for you.
You can use Clownfish Voice Changer to distinguish yourself from other users when playing multiplayer games. Also, you may use this tool as a voice modifier in video calls and conferences. It's possible to disguise your real voice to make your friends laugh, to accompany characters in World of Warcraft and StarCraft II, to be a hero in your favorite cartoon or game series, etc.
It is the perfect tool for gamers. It will help them create a world of their own in any multiplayer game that features voice chat. It can increase your gumproof against cyber bullies, as well as make you more creative in your broadcasting activities, and it is not just for entertainment purposes. It is also a great tool for professional users who use voice to make a living, whether they are paid by sponsors or by customers who want advice via Skype, Discord or other VoIP platforms.
You can set up to five sound effects. Clownfish will show the audio waveform and let you reconstruct a voice that you want; this includes setting the target's gender, age and even language. Clownfish has 4 built-in effects and you can create your own unique effect by using a recording from your microphone or any other source of audio! You can use it to prank your friends, colleagues, significant other or even some total stranger on the Internet.
Takeaway: Which Voice changer to choose?
You can use a voice changer app to speak in different tones, or change your voice to be more animated or humorous. These voice modulating software or apps will help you to transform your voice quality and make your task more interesting.
Voicemod, MorphVOX Pro and Voxal are the best voice changer for windows PC and Mac. Choose the one that fit best to your needs.
Of the free options available, Voicemod is the best of all. It's simple but comprehensive, with lots of customization and a decent range of effects to play around with. Plus, it's very easy to use and manages to strike a good balance between customizability, increased privacy for the user, and portability (the app can be run from an external source). Its saves feature is also a welcome inclusion.
If you want to change your voice but use the app for fun, choose a free version and not a pro one. MorphVOX Pro is an excellent paid alternative, Voicemod is its free version, with less great options.
I suppose that you should choose the best voice modulator according to your preferences. Before deciding on anything, I suggest you try each of the voice changers above so that you can compare them and make an informed decision.