Today, I'm going to share with you my review of the Map My Walk app by Under Armour. This app is a GPS walking and workout tracker that comes installed on UA health and fitness devices.
The Map My Walk App for iPhone and Android is a free consumer app that many people find simple and enjoyable to use. It's great for tracking steps and time while walking briskly, running, hiking, cycling and even handy when doing household chores. With an MVP Premium Membership you can unlock training features like interval training, live tracking, mobile coaching, training plans and heart rate analysis.  MVP Premium members can print out unlimited walking maps through MapMyWalk.com.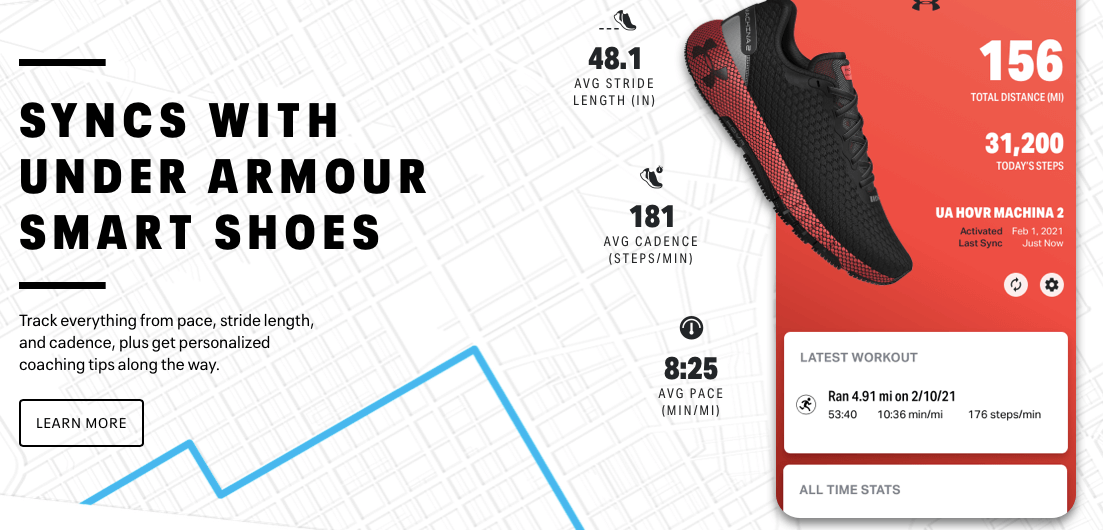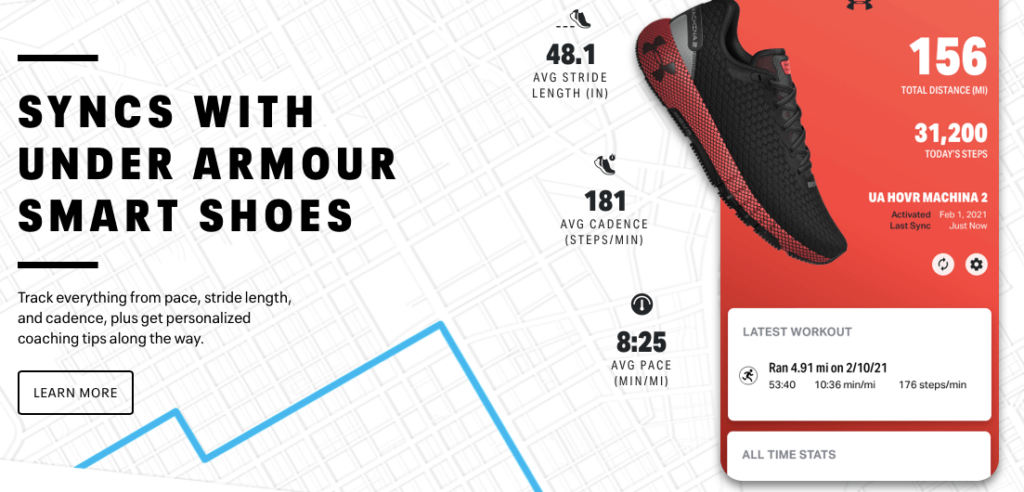 ➡ Strides app review: Goal & Habit Tracker
The Map My Walk is probably the most advanced fitness app on the market. It offer both free and premium services. The app is available for both android and apple, along with the web version.
How many times have you gotten asked: "How far did you walk today?" Have you ever thought about how complicated your answer can be? Walking can mean a shorter distance for one person and a longer distance for the other. The same goes with running, hiking and jogging (and even strolling).
There is no such thing as "one fits all" when it comes to counting distance traveled. So why do most people still use methods like measuring distances or measuring time to calculate what they do during their long walk sessions? If you are looking for an activity tracker that will help you with calculating your mileage regardless of your types of walks, you should check out the Map My Walk app.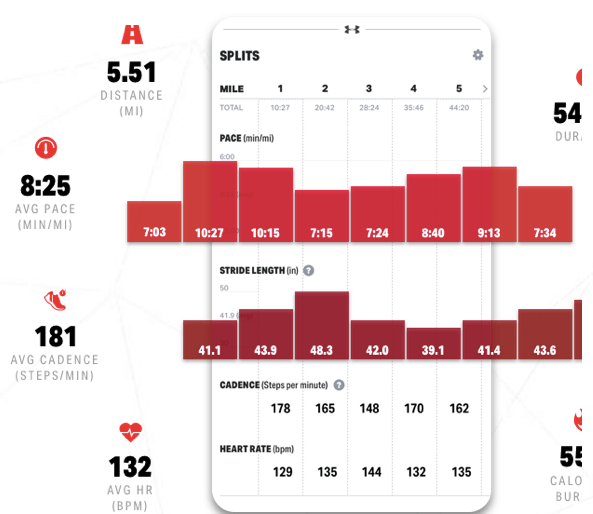 Up until a few years ago I was a complete stranger to fitness trackers. The first fitness tracking device I used was a Nike FuelBand, which I loved. Unfortunately, that love only lasted a couple of months before the FuelBand broke and I didn't have any success getting it fixed or replaced. My next step to get over my fitness tracking addiction was to get a running watch from Garmin.
The watch did me well until it met an unfortunate incident with a rock in my yard and cracked the face (thank you, warranty). Between both the FuelBand and the running watch, I had gotten in the habit of checking my steps and distance often during the day and keeping my workouts recorded in one place.
➡ The Best tracking app for parents
I have been a user of Map My Walk for more than a year now and I find it to be a very useful fitness app. The idea is that you can use this app to track all your fitness activities – from walking to running, cycling, hiking or even kayaking. It has many useful features which any fitness enthusiastic will love. 


The best thing about Map My Walk is that it comes with both Android and iPhone apps for free! And in case you are looking for an attractive activity tracker watch to use with the app, then read on to know more about what I feel about the Map My Walk app itself and the watch.
Track Steps, Walks and other activities using Map My Walk App
You would have to be living under a rock if you haven't heard of or wanted a FitBit or a Jawbone UP. There is also a growing trend for pedometers and fitness trackers that people clip onto their clothing while they workout. The latest thing is apps that can help you count your steps while you walk.
➡ Best Sleep Tracker for Apple Watch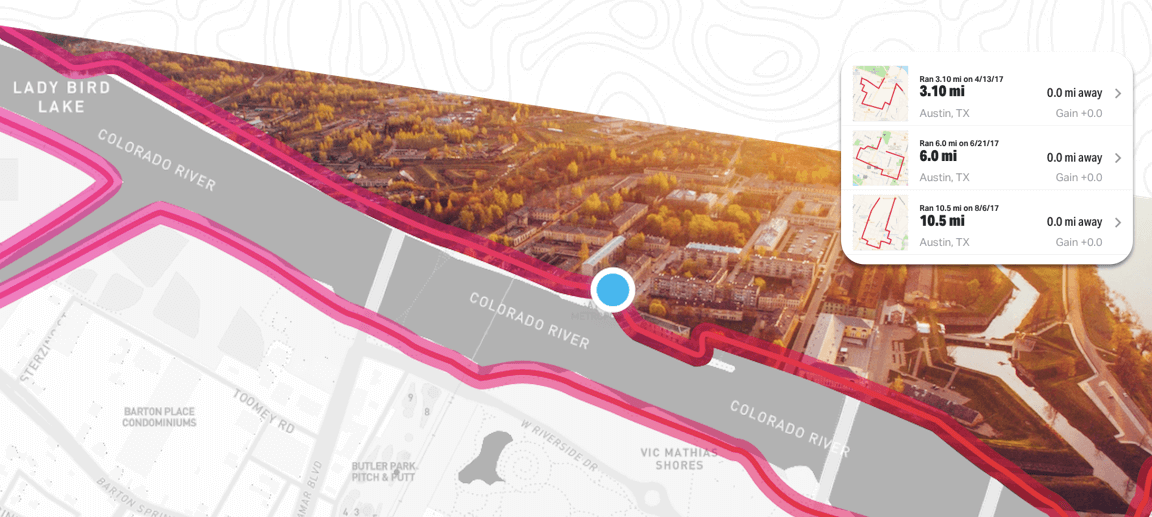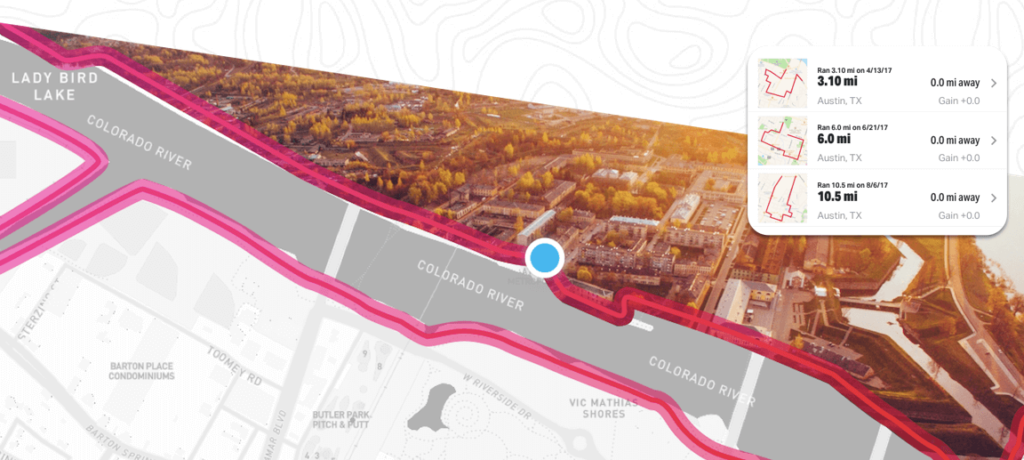 Counting your steps while walking has been shown to add an additional 2-3 miles per day which can add up to 10,000 extra steps every month! I've been wanting to get more exercise, but am too lazy to carry my FitBit with me on walks, so the Map My Walk app from Under Armour is perfect for me.
TRACK YOUR WORKOUTS With Map My Walk App
 It offers fantastic features to keep you motivated, including audio feedback on every GPS-tracked walk, a map of all your past walks, a complete log of your workouts, a place to store images and a way to share the path you walked.
WORKS WITH YOUR FAVORITE DEVICES
The free Map My Walk app works with the Apple Watch, Samsung Gear, Garmin, Suunto, Polar and Fitbit wearables to give you a visual record of your fitness journey. Join communities of users and walk together. Keep a record of hikes, runs and walks – find the most popular routes – discover places – earn badges – earn money – share with friends.


It generates heat maps of your walks or runs to show you where you've gone. It is integrated with social media like Facebook and Twitter to make your activity available for others to see.
How Map My Walk App Works?
The Map My Walk app is a great way to turn your phone into a fitness tracker. Enjoy the walk and see the path you have taken through this augmented reality app. By seeing the area around you and going farther, you will find new sections of town to explore.
➡ The Best running app for Apple Watch: Free/Paid
When you start a workout, the app detects your location and shows you the route you have walked (or jogged) in bright red on a map. The route will be marked by footsteps. Nearby parks and buildings will also show up.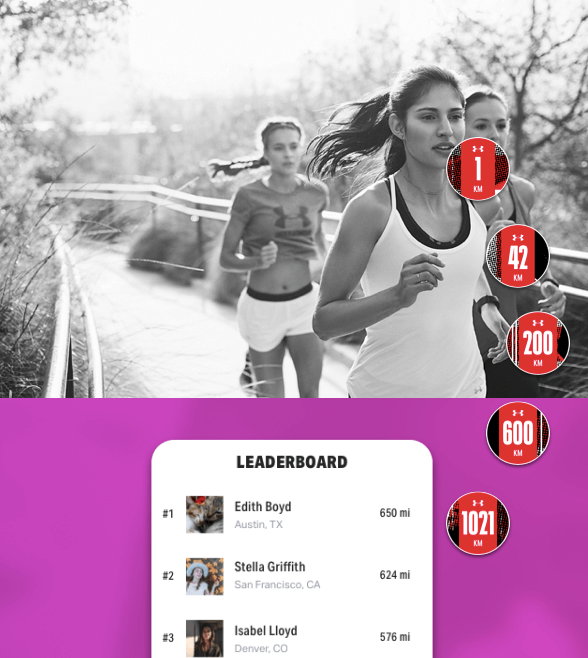 With the Map my Walk App, recording your daily exercise is quick and easy. Just press start when you begin walking, and when you're done simply press Stop. Your route is then recorded in the app, along with the distance walked, the number of calories burned, and an estimate for how long it took to complete.
And because Map my Walk works with your phone's GPS you'll be able to see a map of where you've been. The data is stored in the app too so you can see all of your recent exercise sessions over time, allowing you to track progress towards your goals!
Ease of Usage and Clean Interface
The Map My Walk iPhone app displays a map as you walk. You can see your progress as a green line as you move along the path. As you walk, the app displays fields for elapsed time, distance, pace, speed, elevation, and calories burned. Your speed is determined by GPS if the iPhone has GPS capability; otherwise it will be pace / distance based on your stride length set at the start.
The audio feedback announcements are available for all versions of the iPhone running iOS 8 or later. For every mile you walk, you can get an announcement that tells your total mileage so far.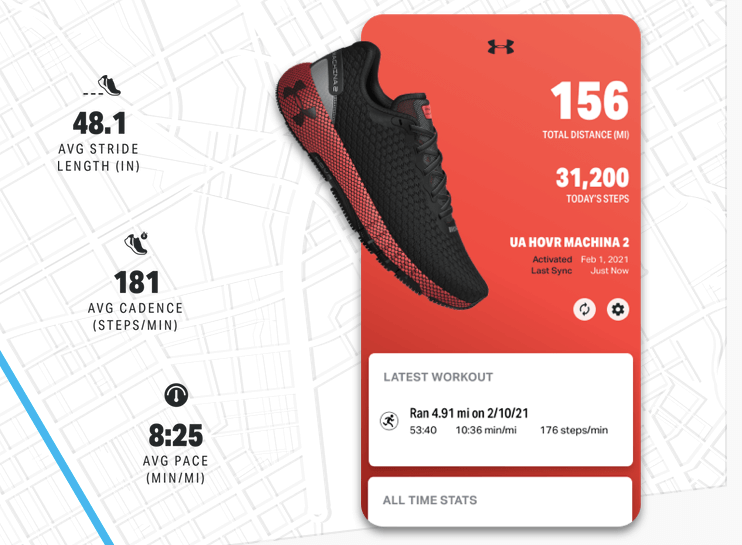 It also helps you navigate during the walk by letting you know if you need to turn left or right at an upcoming intersection. 
Overall the app is not the most intuitive out there but it is extremely feature rich and packs tons of functionality in if your willing to dig deep.
Map My Walk App Review: Conclusion
Our MapMyWalk app is your key to better health. The free app offers thousands of walking routes mapped worldwide, whether you're looking for an early morning nature walk or a scenic weekend road trip. It even allows you to log your favorite trails or routes that you've memorized.
Currently available for iOS and Android, the MapMyWalk app is powered by the MapMyFitness tracking platform. You can download it for free, but if you opt to purchase a membership, you'll get more out of the experience with features like the ability to indicate your workout using more than 600 activities (including running, cycling, yoga, Pilates, Zumba, and many more).
It also has heart rate analysis capabilities (with automatic heart rate monitoring that uses your Fitbit tracker or Bluetooth Smart accessory) and features interval training capabilities, and weekly exercise sync-up with coaching.
You can track over 600 different activities with the premium membership paid upgrades available on the App Store and Google Play. MapMyWalk has both free and premium memberships. The premium membership offers more features than the free version, including live tracking for your close friends and family so they can see your progress as you go along.
Map My Walk App Review
Features

Usability

Value For Money
Summary
There's an app for almost everything, and MapMyWalk is no exception. This app tracks over 600 activities and comes with live tracking and mobile coaching. Comes with a premium membership and requires a free sign up. With MapMyWalk on your iPhone, you can track all kinds of workouts. Choose from over 600 activities, including walking, jogging, hiking, biking, skiing, snowboarding, triathlon, elliptical machine workouts on the Interval training functionality. You can even chart your bike ride using the bike app.