iPhone or Android? It's the eternal smartphone debate. Many people have chosen sides, but there are many who want to remain impartial and see what both phones are capable of. It can be a bit confusing, because you can find both positive and negative reviews for either phone.
There are many reasons why an iPhone is better than an Android. Some people might prefer the design of Android phones or the freedom that comes with being able to customize your phone however you want. However, overall, iPhones are still superior smartphones.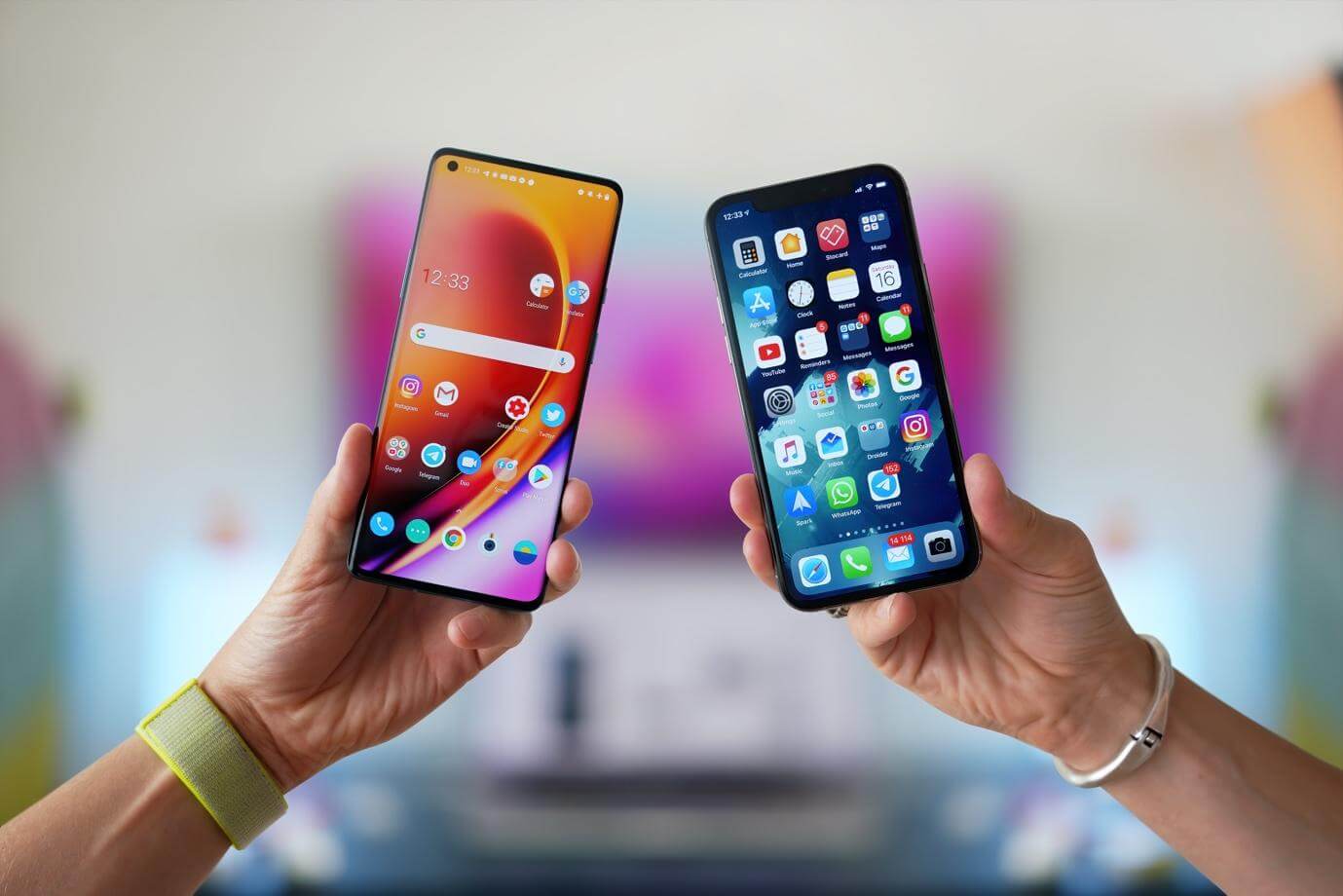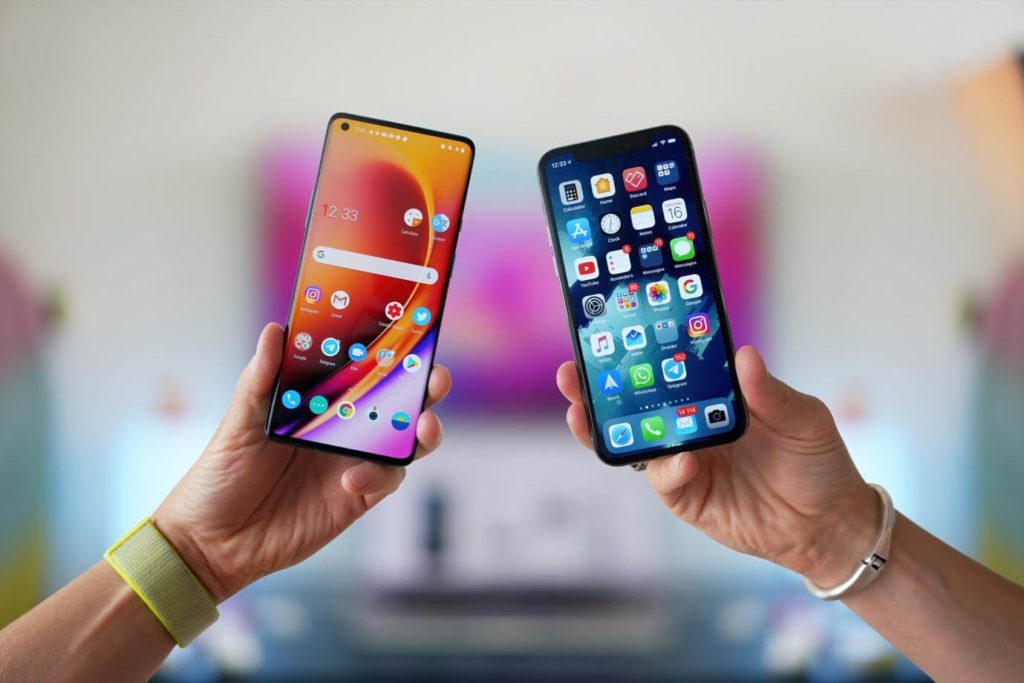 iPhones are more secure- iPhones are considered a safer bet than Android when it comes to cybersecurity. While Android is fragmented, with most of its devices running old versions of the operating system (OS), Apple keeps a tight grip on its OS, regularly patching every single one of its devices.
iPhones have a better ecosystem- The iPhone has the largest app store by far and the largest number of mobile games. No matter what you're looking for, you'll find an abundance of apps and games made for iOS.
There's an iPhone for everyone- iPhones come in small and large sizes and have everything from high-resolution cameras to superfast processors.
iPhones get regular software updates- Apple is better at releasing software updates that keep older phones running smoothly over time.
iPhones are smoother in general- In short, iOS updates tend to feel a lot less clunky and last longer than Android updates.
All the people who use a mobile phone should always check out both iPhone and Android before they make a buying decision
13 Reasons Why iPhone is better than Android
In this blog post, we will discuss some of the main reasons why iPhones are better than Androids. Here are 13 reasons why the iPhone beats Android.
1. iOS is generally faster and smoother

One of the main reasons why iPhones are better than Androids is because iOS is generally faster and smoother. This is due to the fact that Apple controls both the hardware and software of the iPhone, while Android is a more open platform with many different manufacturers making phones that run on the Android operating system.
The iPhone XS packs Apple's new A12 Bionic chip that the company says is 10-percent faster than last year's A11 Bionic, and uses a new seven-nanometer manufacturing process that Apple says makes it faster than the Snapdragon 855 processor found in Android flagships like the Galaxy S10 and OnePlus 7 Pro.
Based on the data, iPhones have proven to be faster than Android phones in terms of processing speed and memory. The Android operating system has always been behind iOS in performance, and that gap keeps getting smaller, but it's not enough to catch up to Apple's technological advances.
Newer iPhones take advantage of an impressive new A12 Bionic chip. These devices are faster than the flagship Android devices such as the Samsung Galaxy S10 Plus. This is due to the faster processing, putting it ahead of any modern Android phone. It also doubles up as a neural engine that powers its new Face ID and Siri features.
Comparing the A12 Bionic to the Snapdragon 855 is a good way to demonstrate how the iPhone's performance is ahead of Android. The A12 Bionic chip, which runs on the iPhone XS, scored 11,420 in Geekbench 4, while the Snapdragon 855-powered Galaxy S10 Plus scored 10,732. (Previous versions of Geekbench have shown the previous generation of iPhones beating out the competition.) There are other factors that make an iPhone a better choice than an Android phone, but overall speed is one of them.
Transcoding video was also a faster on the iPhone XS. Testing it out with a 4K video that we used in our prior phone tests showed that it took just 39 seconds. The Galaxy S10 took more than 2 minutes and 45 seconds to transcode it, while other Android phones took between 1 minute and 20 seconds (Apple iPhone X) and 1 minute and 48 seconds (Samsung Galaxy S9). This difference becomes especially noticeable when you're recording video or taking pictures with an augmented-reality app that requires lots of processing power.
The bottom line: if you can afford it, get an iPhone for its superior performance. The iPhone is the clear winner in terms of user experience. With its better performance, the device is smoother and more consistent from app to app. Android phones are great, and have their own strengths that iOS does not have, but I think the point is pretty clear here. And, most importantly for many consumers,the iPhone offers a far better experience than Android phones do.
2. Better hardware and software integration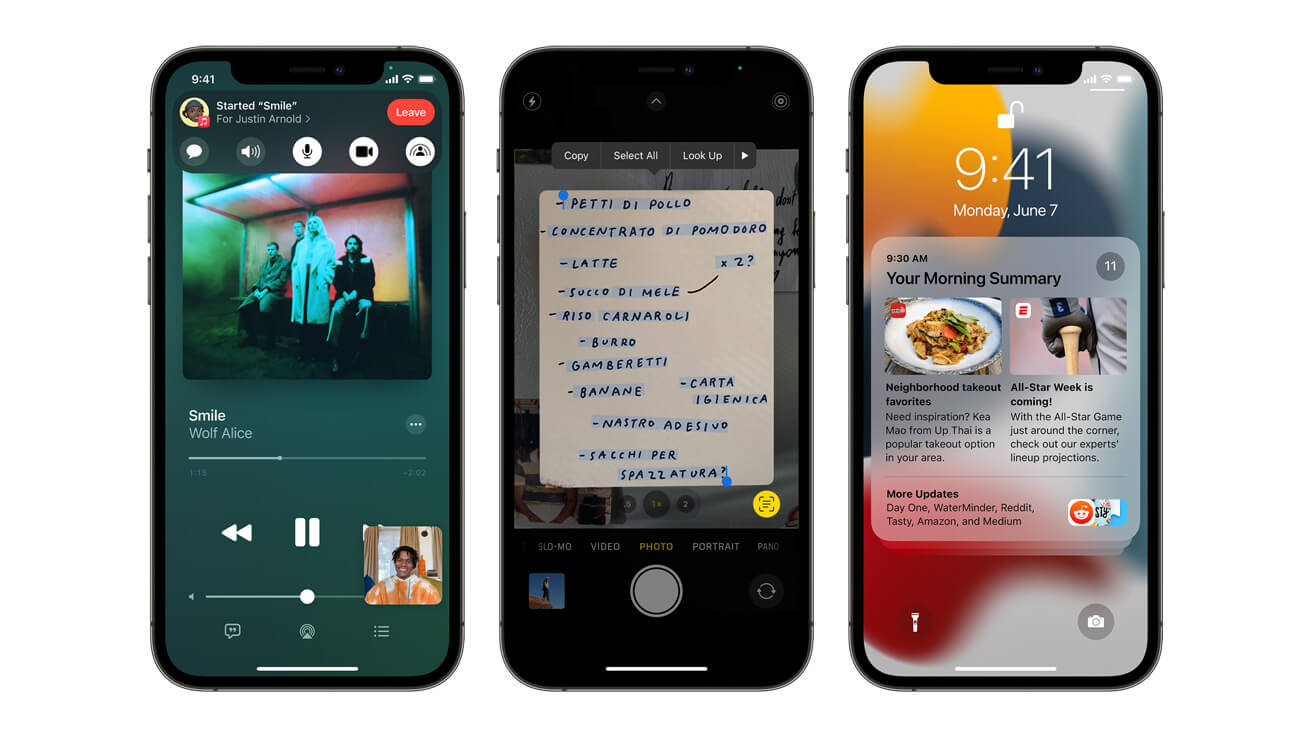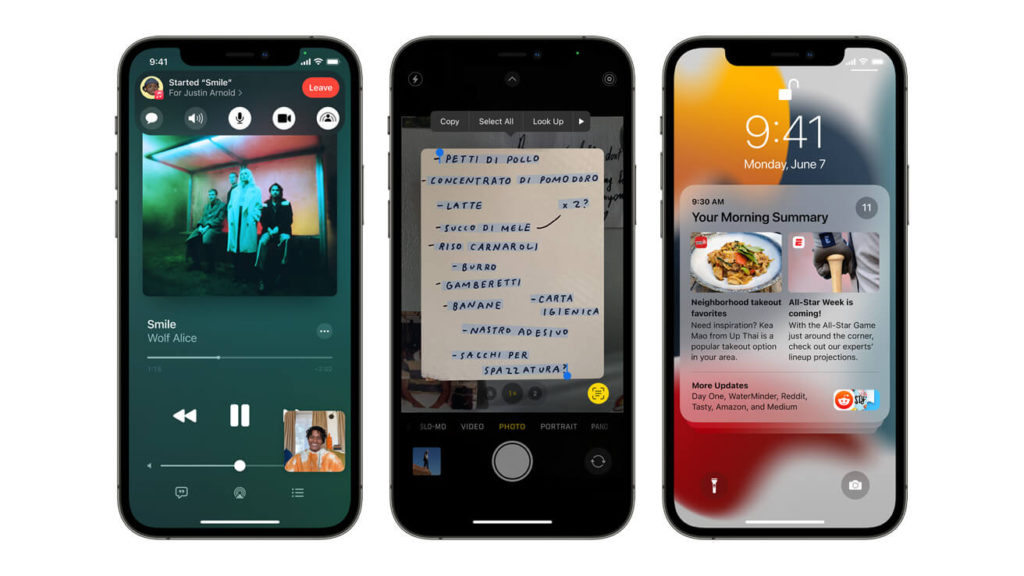 Another reason why iPhones are better than Androids is because of the better hardware and software integration. This means that all of the components of an iPhone work together seamlessly, while there can be more compatibility issues with Android phones since there are so many different manufacturers making them.
The iPhone has better hardware and software integration than Android. The hardware and software work together seamlessly to create a more user-friendly experience than Android. This is because both the hardware and software were designed by the same company, Apple, rather than different companies with different agendas.
In contrast, the Android platform is fragmented among various manufacturers, which means that each phone can have different systems and interfaces that vary from manufacturer to manufacturer. The result is an inconsistent user experience.
For example, the home button on an iPhone (iPhone SE and older iPhone's) performs multiple tasks, depending on where you are in the interface. If you are on your home screen, it takes you to your main menu. If you're in an app, it will return you to the home screen. However, if you're on an Android phone, you have to press a button for each function, which can be very frustrating for new users or people who use their phones often (like me).
The reason your iPhone feels so much better than an Android is because it's been designed from top to bottom as a system. The software and hardware work together in harmony to create something that's greater than the sum of its parts.
An another perfect example of this would be Touch ID, one of those under-the-hood features that you don't realize you need until you have it. In addition to unlocking your phone and making purchases with your fingerprint, Touch ID also lets you access secure apps like iTunes or Keychain. If someone got hold of your phone but didn't know your passcode, they wouldn't be able to get into any of these apps, even if they had your password! In contrast, Google has clearly prioritized making Android open and accessible.
All in all, the iPhone is a much better choice than Android. Simply put, it's a better designed device with easier to use software. When you consider the ease of use and user-friendly experience, it's clear that Apple products are the way to go for a good reason. Of course, there's always room for improvement with every product, but iOS definitely does not get the credit it deserves from being one of the most intuitive, accessible operating systems on the market.
3. iOS is super simple to use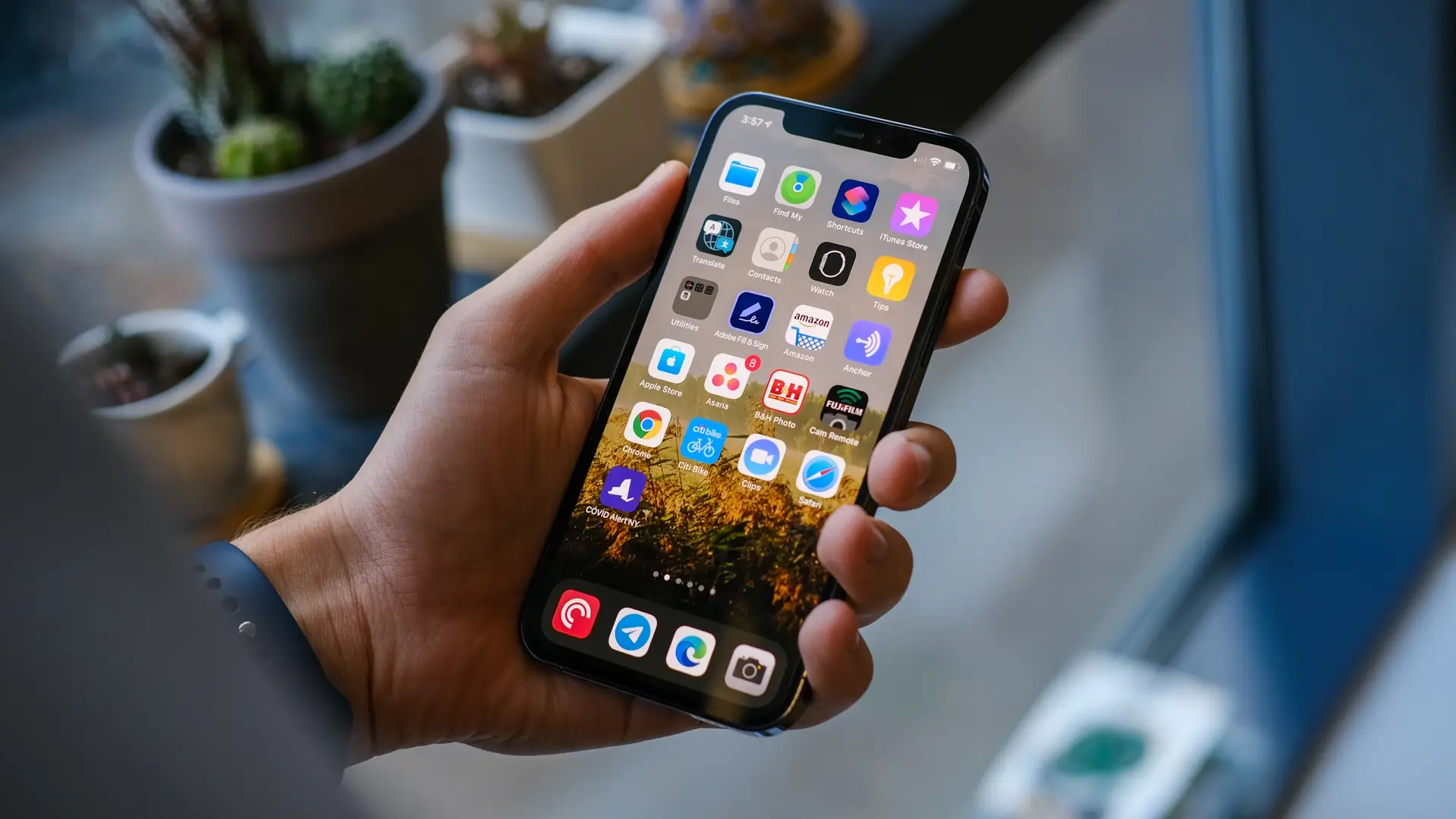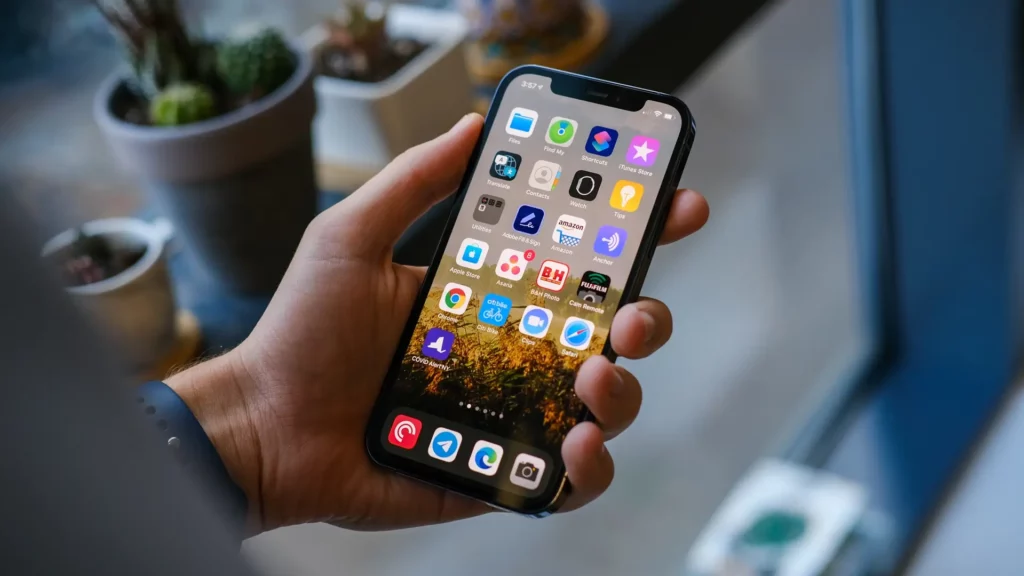 Another great thing about iPhones is that they are very simple to use. The user interface of iOS is very straightforward and easy to learn, while Android can be more complex.
iOS is super simple to use. It is easy to learn and the interface is intuitive. iOS is also much more stable than Android is – there are a lot less issues with crashing and freezing on iOS than there are on Google's platform. When you need help with your phone or have a question about your device, Apple has great customer service by phone or chat. There are also a ton of great tutorials on Youtube that make it easy to learn how to do just about anything on your phone.
As the co-owner of a successful small business, I spend a lot of time on my phone. As we work to expand our company, I'm always thinking about how to improve our workflow, and the way I use my phone is a big part of that. As a result, I've become very familiar with both Android and iOS.
I use an iPhone X (iOS) because it's simple to use—it's intuitive and beautifully designed. The best example of this is how easy it is to switch between apps. All you have to do is swipe up from the bottom of any screen, and all your open apps appear in a list so you can easily jump right back into one. This makes multitasking super easy, which is important for me because I use my phone so often throughout the day.
It's simple to use, works very well in terms of stability and functionality, and is completely uncluttered by unnecessary features or options. The home screen with its lack of widgets or icons is free from distractions and easy to customize by adding all of your apps, including those you don't want plastered everywhere.
The notification center lets you see all the important information you need quickly without having to open an app, which is a much better use of time than opening and closing apps to view what you're looking for. The camera app doesn't have dozens of settings you'll never use, because it doesn't need them—the iPhone camera takes great pictures right out of the box without any tinkering necessary.
The iPhone really shines when it comes to its integration with Apple products like the iPod and MacBook Pro. You can wirelessly transfer music from one device to another with ease, sync all your information in a completely
Sure, it might not have every feature or work exactly like you want it to all the time, but that's what app developers are for. They're constantly making and updating apps to solve any problem you could imagine having with your phone. And if you don't like the stock apps that come with an iPhone, you can always download another app instead.
The point is, on iOS, you never feel like you're limited in what you can do or how you can do it. You can take control of your own experience rather than feeling like the software is controlling you. There's just something about iOS that makes everything feel easy.
4. Apple CarPlay
Another advantage that iPhones have over Androids is Apple CarPlay. This is a feature that allows you to control your iPhone using the controls of your car, such as the touchscreen or voice commands. Android phones do not have this feature.
Apple CarPlay is a great feature for Apple owners. With it, you can plug your iPhone into the car's entertainment system and get all of your mobile apps on your dashboard. That includes GPS, music, podcasts, telephone calls, and messaging. That's incredibly convenient when you're on the road.
Apple CarPlay is Apple's version of Android Auto. Both are designed to allow you to connect your phone into a car's infotainment system, but Apple CarPlay is superior in every way. First, it's got the support of every car manufacturer on the market (with the exception of Tesla, who has its own system).
Apple is known for making elegant products that are easy to use. Apple CarPlay works seamlessly with their ecosystem of iPhones. If you use an Android device, you have to use an Android Auto app that isn't as user-friendly or as well-integrated as CarPlay. It's also not as device-independent. You can't take advantage of Android Auto on every Android phone—you must have at least Android 5.0 Lollipop and a car that supports the technology.
Apple CarPlay is compatible with iPods and iPads too (in addition to iPhones) so if you want to stream music from your tablet or use its GPS navigation system while driving, you have those options too.
5. Apple Pay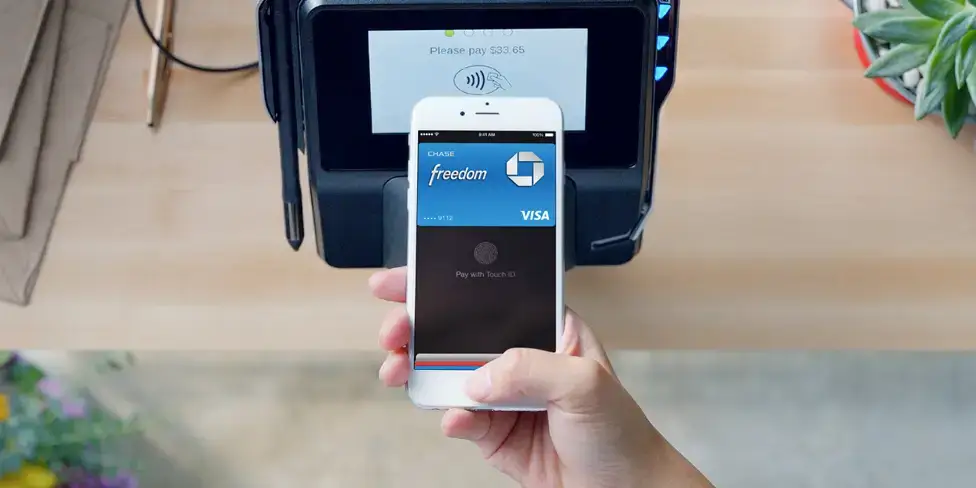 Apple Pay is another great feature that iPhones have that Androids do not. With Apple Pay, you can use your iPhone to make payments at stores, online, or in apps without having to carry around your physical credit card.
Apple Pay is simply the best, most convenient mobile payment system on the market. The fact that it's accepted at all major retailers means there's a higher chance you'll be able to pay for something with your phone if you have an iPhone than if you have an Android. It also lets merchants know that you're likely to pay with your phone, so they can train their employees to help those who want to use it.
Apple Pay is the most popular mobile payment system in the US, and for good reason: it's dead-simple to use. The best part is that you don't have to do anything other than bring your iPhone close to a supported payment terminal to make a purchase—no swiping your credit card, no entering a PIN, nothing. Just bring your phone close enough to the terminal and press your finger on the Touch ID sensor. You can also send and receive money from friends using Apple Pay, which is a convenient way to split a bill or pay back cash loans.
It's simple, it's secure (your data is encrypted, and Apple doesn't store any of your credit card information), and it's convenient because you don't have to fumble with your wallet or dig through your pocket for cash when you're trying to hurry up and get out of there.
It's not just the simplicity of Apple Pay that makes it appealing to customers, but also its speed. Unlike with Android Pay and Samsung Pay, you don't have to wake up your phone, unlock it and then scan a QR code. With Apple Pay, you can just wave your finger over the home button on your iPhone to authenticate a payment. This process is much faster than any other mobile wallet on the market.
Apple Pay works with any store that accepts contactless payments, so you may be able to use Apple Pay at more places than Android Pay or Samsung Pay—for example, at vending machines and gas pumps. However, some retailers only accept cards or apps from certain banks. As of 2022, Apple Pay works with Visa and Mastercard credit cards from most U.S. banks and debit cards from many major U.S. banks as well as Discover cards issued by TD Bank in the United States.
The most important difference between Apple Pay and its competitors is that Apple Pay takes into account not just where you are right now but also where you've been. It's created a new kind of security system called tokenization that makes it much harder for cybercriminals to gain access to your card information by hacking into the POS terminal at a store or restaurant. Chances are, that cybercriminal would be able to get away with only the last five digits of the card number—or even less than that—and Apple Pay uses a completely different set of numbers to process every transaction. So even if one of those five numbers got out, it would still be useless in a fraudulent transaction without the other four.
6. Family Sharing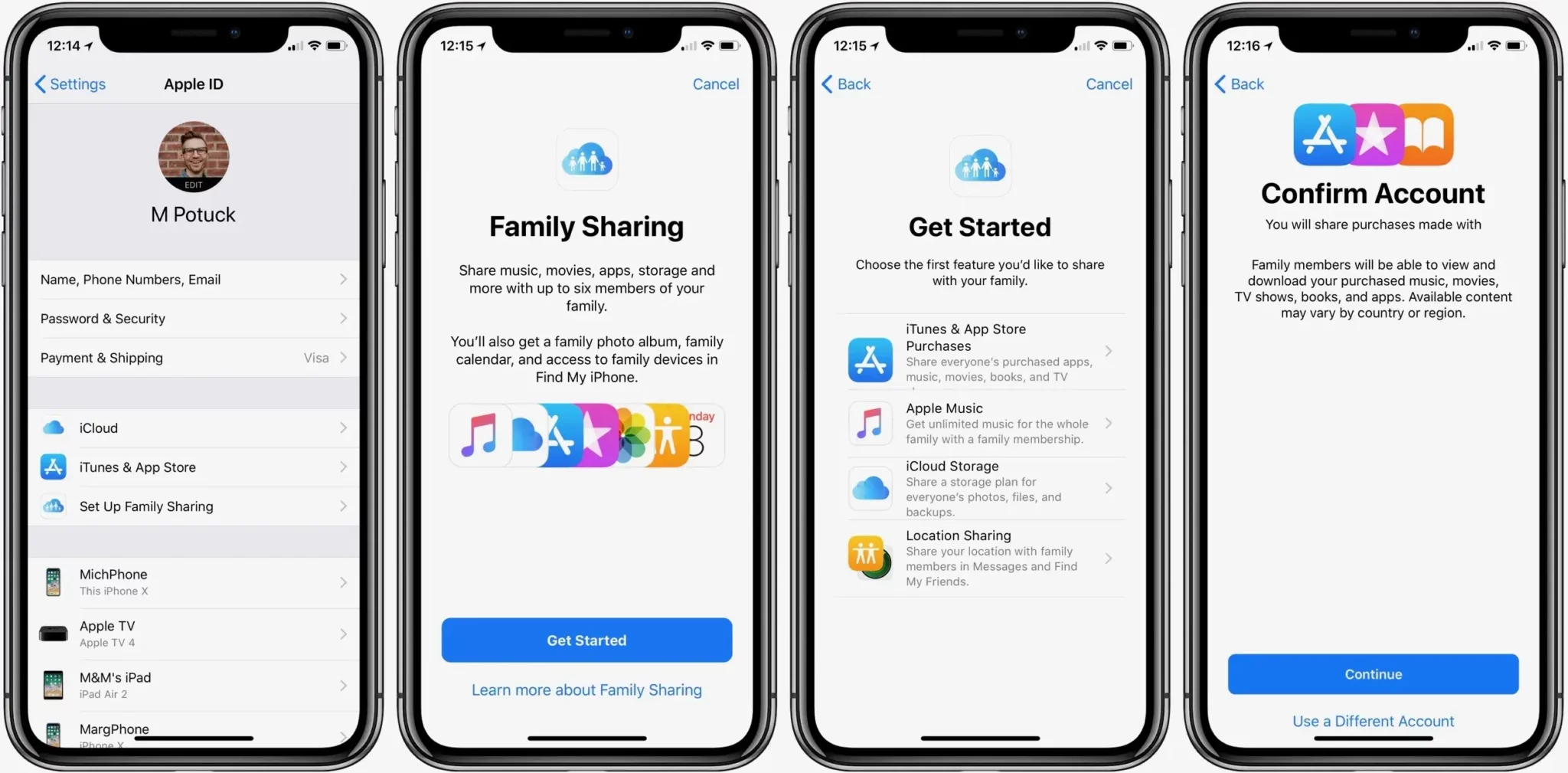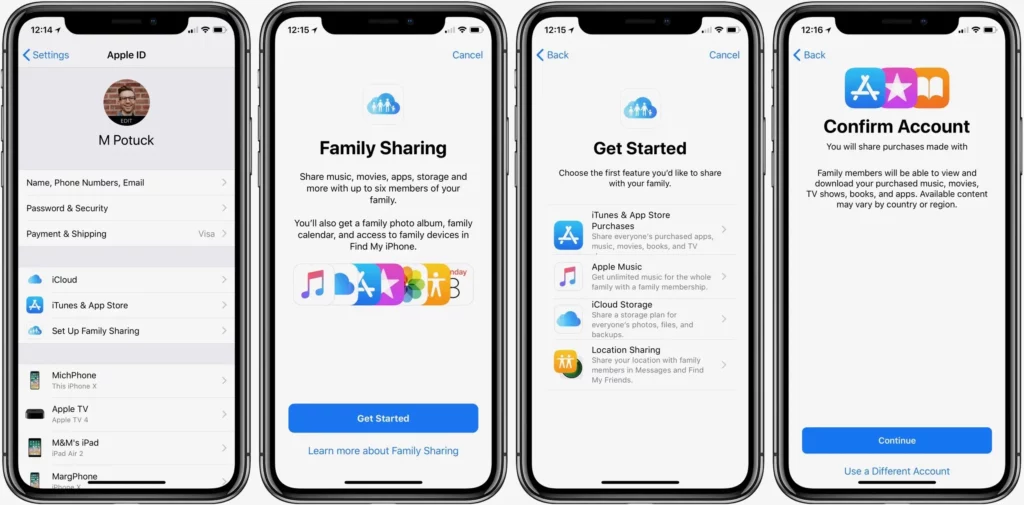 Family Sharing is a handy feature that lets you share iTunes and App Store purchases with up to six family members. This can be helpful if you have kids and want to be able to control what they are buying. Android does not have a similar feature.
Family Sharing allows you to share your purchases from iTunes, iBooks and the App Store with up to six people in your family. This means that if you buy an app, music or movie on your iPhone, it can be downloaded on any other device in your family group.
Family Sharing also allows you to share photos, calendars and reminders and create a shared family calendar that everyone can add to. You can even use Apple's Find My Friends app to keep track of where everyone is.
You can take advantage of these features by setting up a new iCloud account using a secondary email address (for example, [email protected]). Then invite people to share it with you by sending invitations through Facebook or email.
So, if you have an iPhone and your spouse has an Android phone, you can share app purchases across both devices.
If you're the only one in your house who uses an iPhone or iPad, Family Sharing isn't very useful. But it could be helpful if you have more than one child in your household who wants to share apps with their friends.
If your family shares photos through iCloud Photo Library, all photos will appear in every person's photo library on all devices (in addition to being available through iCloud Photos).
For example, if you buy an album for your wife with your credit card and then she syncs her phone with yours, she'll have access to that album on her device without having to pay for it again. It works with movies too. You can buy a movie on iTunes and send it as a gift to someone else in your family or as a rental so that everyone in the family can watch it at once.
7. Security 
When it comes to security, iPhones are also better than Androids. iPhone users can take advantage of features like Touch ID and Face ID to unlock their phones and make secure payments. To find more information read on https://sociosite.org/. Android phones typically do not have these features.
➡ Mobile Security: Android vs iOS -Which Is more Secure?
Apple's iOS platform is notoriously secure, with very few reported vulnerabilities over the past few years.
In fact, it's been called "the most secure mobile platform" by security experts at Kaspersky Lab and other organizations. The Android platform isn't nearly as robust as iOS in terms of security.
➡ Best antivirus for iPhone & iPad
In fact, Google just announced that it would be ending monthly security updates for older versions of the OS because they no longer have enough users on them to justify the cost associated with patching them anymore. If privacy and security is important to you then it might not be worth sacrificing those things just for a different look or feel when using your device every day.
Android has a history of security problems, and it has been affected by malware more often than iOS. In fact, the first major mobile security crisis occurred in 2010 when Android was hacked and infected with a worm. Since then, Google has worked hard to improve its security features and catch up to Apple's iOS. However, many Android users still feel that their devices are less secure than iPhones due to past incidents.
The best way to protect your phone is to install a security app on your device and enable two-factor authentication whenever possible.
In the case of security, the iPhone wins. It has a hardware-backed encryption chip, which means that all the data on your phone is encrypted by default. Android phones have to rely on software encryption, and it's possible for hackers or law enforcement officials to use brute force attacks to get into your phone.
➡ Protect and Check Your Mac for Viruses and Malware
The iPhone also has a special chip called Secure Enclave that creates an additional passcode layer when you enter your fingerprint to unlock your phone. This prevents someone from unlocking your phone with just their fingerprint (although they can still unlock it if they know your passcode).
Another reason why iOS is better than Android is security updates. These are crucial because they fix vulnerabilities that could allow hackers to gain access to your data or install malware on your device.
8. Timely updates 
Another advantage of owning an iPhone is that you can be sure you will always get the latest software updates from Apple as soon as they are released. With Android phones, it can sometimes take longer for new software updates to be available, depending on the manufacturer of the phone.
Apple is notorious for its long product cycles, but one area where it's on top of things is software updates. While Android phones often get new versions of Android years after they're released, Apple usually rolls out a new version of iOS every year , and even if you don't have the latest model, you can still get most of the features by upgrading your operating system.
Android is known for not having timely updates. This is mainly because of its open source nature, allowing manufacturers and carriers to customize the software. Apple's iOS, on the other hand, has a closed source model and therefore has fewer customization layers. Because of this, updates can be pushed out more quickly and consistently across all Apple devices.
If you want to stay up-to-date with new features and bug fixes, then it's best to get an iPhone.
9. iOS devices are in sync with each other
Another thing that should be mentioned is that if you have multiple Apple devices, they will all be in sync with each other. This means that you can easily share files between your iPhone, iPad, and Mac without any hassle. With Android, it can be more difficult to do this since there are so many different manufacturers making Android phones.
One of the biggest advantages of iOS is that it's a seamless operating system that works across all devices in the Apple ecosystem.
iOS devices are in sync with each other. If you have multiple devices and they are all running iOS, then you can use them together. For example, if you have an iPhone and an iPad, then you can use the two devices at the same time to do different things. For example, if someone calls you on your phone, it will ring on your Mac as well if it's connected by Bluetooth or Wi-Fi.

For example, if you're writing an email on your iPhone, the text will automatically be populated into the email on your iPad. Or if you start playing music on your iPhone, it'll pop up on the lock screen of your iPad.
You can start an email on your iPhone and continue it on your iPad, or use Handoff to open a document on one device and transition to another. If you're paying for iCloud storage, you can even share data between iOS devices — say, photos or documents — without having to pay extra for storage space on each device.
The same can't be said for Android users. While many Android phones do have some form of cross-platform support (the Google Play Store is available on iOS), they don't have the same level of integration as Apple's devices do.
10. Superior support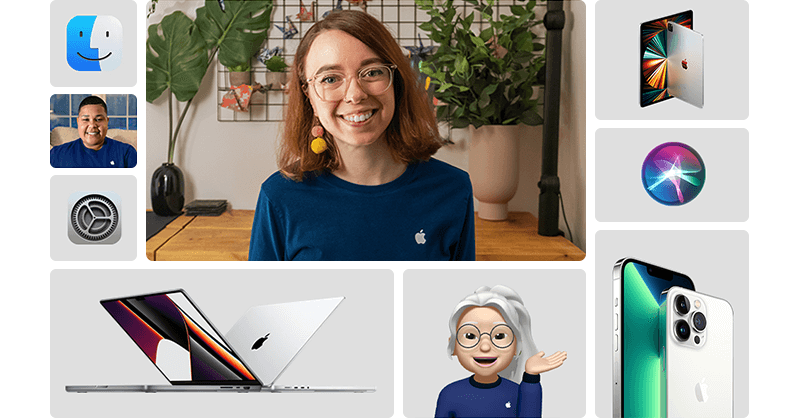 If you ever have any problems with your iPhone, you can take advantage of Apple's superior support. The company has many physical stores around the world where you can get help from trained experts. Android does not have a similar level of support.
Apple's customer service is legendary. If you have an issue with your iPhone or iPad, it will be resolved quickly and efficiently by Apple's excellent customer service team. Android phones often lag behind when it comes to support because they're made by dozens of different manufacturers all over the world, so getting help with a hardware or software problem can be difficult at best and impossible at worst.
The reason why iPhone is better than Android is mainly because of the superior support. The iOS operating system is made by Apple, and it's supported by Apple. There are no other companies that make software for iPhones, so if something goes wrong with your phone, you can always turn to Apple for help.
The Apple Store has a Genius Bar where you can get free technical support for your device by appointment. You don't need to pay extra for this service. It's included as part of the price of your phone purchase.
On the other hand, if something goes wrong with your Android device, it's unlikely that you'll be able to get free help from Google or Samsung unless there's a major problem with the phone itself (e.g., hardware failure). In those cases, you may have to pay $99 or more just to ship your phone back to them so they can fix it.
11. Resale value 
One of the biggest advantages to buying an iPhone over an Android phone is that you can resell it for more money. The iPhone has a much higher resale value than most other smartphones on the market because of their high demand.
That means if you decide to sell your device after using it for several years, you can expect to get back at least 75% of its original price tag. On average, iPhones hold their value better than any other smartphone on the market today. This makes buying used iPhones much more appealing than buying used Androids!
The iPhone retains most of its value after you sell it, but Android phones lose a significant amount of their value. That means if you're looking to save money on your next phone, the iPhone is a better choice for reselling.
This isn't surprising — Apple products are known for their high resale value, while Android phones tend to depreciate faster than others.
The iPhone XR has an average resale value of $325, while the Google Pixel 3a XL only fetches $135. The iPhone XS Max holds onto around $450 of its original price, while the Galaxy S10+ only retains about $300.
Resale value matters because you may want to sell your iPhone in a few years when the next model comes out or if you decide you no longer need it. If you don't think your current phone will fetch much money when you try to sell it down the line, then it makes sense just to buy an unlocked version upfront instead of leasing one from your carrier.
12. The best apps first 
Lastly, another reason why iPhones are better than Androids is that the best apps and games usually come out for iOS first before they are available on Android. So if you want to be able to play the latest and greatest games on your phone, then an iPhone is the way to go.
Android's app store is huge, but it has quality issues. The best apps are often hidden away in niches or buried under a sea of clones. Apple's App Store has far less content, but it puts the best stuff front and center. It also offers more tools to developers that help them make money and grow their businesses.
Finally, Apple limits the number of times developers can update their apps without paying extra fees and requires them to use certain SDKs that make their lives easier. This leads to better quality apps on iOS than on Android.
iPhone apps are just better. They're polished and well-designed, and they work. There's no other way to put it.
Android has a lot of really good apps, but the number of poorly designed or just plain bad ones is simply staggering. If you can find an iPhone app that does what you want, it's likely the best app on any platform.
The App Store is full of useful, well-designed apps that anyone would want to use. Meanwhile, Google Play is full of junk — or at least stuff that doesn't live up to Apple's standards.
The reason for this difference is pretty simple: Google doesn't curate apps before they're published on Play, so anyone can upload anything they want. There are no requirements or restrictions; if you want to publish your own app store where everyone can sell their own apps with no oversight (and get paid nothing), there's nothing stopping you from doing so. The result is an enormous number of crappy apps that don't meet any reasonable standard for quality.
13. No bloatware
Android phones are notorious for having bloatware on them. I have personally never seen an iPhone that had any bloatware on it, and I've never heard of this being a problem for iPhones either. Bloatware is software that comes pre-installed on your phone by the manufacturer or carrier. Some of this software is useful, but usually it's just useless junk that takes up space, drains your battery and slows down your phone.
Conclusion  – In the battle of Android vs iPhone, we can see that iPhone is better than Android.
In conclusion, there are many reasons why iPhones are better than Androids. From the superior hardware and software to the ease of use and great support, iPhones just offer a more well-rounded experience overall. If you're thinking about getting a new phone, then an iPhone should definitely be at the top of your list.
Overall, the iPhone is a simpler device which focuses on reducing the number of buttons on your smartphone. An Android, on the other hand, may be as simple to use but will also have plenty of additional features. This can create a cluttered UI that makes for a less satisfying experience overall.
So all in all, if you're new to mobile phone market, you should choose iPhone over Android because it's better in some areas. However if you are a tech-savvy person who knows how to customize the OS, then you will like Android even more, because many apps (including original Google ones) can only work with rooted devices. Hope this article has helped you gain some insight into iOS vs Android debate!