What you should keep in mind though is that the iPhone 12 is a flagship phone. In other words, it has been designed to be at the cutting edge of current technology – and if you're going to be using this phone for a considerable amount of time, you might want to take care to avoid a potential problem…namely, how hot the iPhone 12 can get.
If you're not a power user, you may never notice a problem. Further, even if you are a power user, you may not find a problem in everyday use.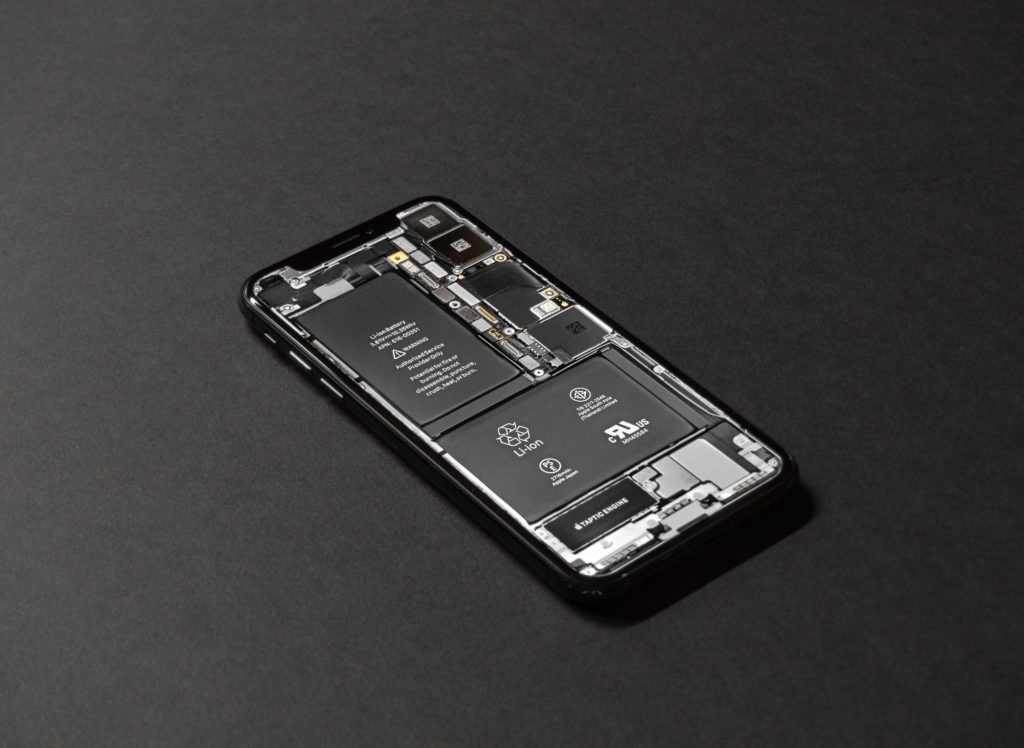 We just want to take some precautions. If there were reports from iPhone XS users about "overheating" complaints from this year, then it probably wouldn't be surprising if iPhone 12 wasn't without one or two flaws, if not more.
In September this year, Apple started shipping the iPhone 12, iPhone 12 Pro and iPhone 12 Pro Max models worldwide. These 5G smartphones come with a sleek design and powerful 64-bit A14 Bionic chip, which is more powerful than MacBook Pro Laptops.
The iPhone12 is a great device on paper and one of the best 5G smartphones available today. But it doesn't mean Apple's latest flagships are immune to problems. Recently, several users have taken to Reddit and other platforms to report of an iPhone 12 overheating issue.
The new iPhones, which were launched last year, appear to be heating up randomly and getting extremely hot. And an Apple support representative responding on this has suggested that there could be a thermal sensor issue that is impacting the devices performance and power management.
10 Tips to Fix iPhone 12/ 12 Pro / iPhone 12 pro max Overheating Issue
If you find your iPhone12 is experiencing unexpected lags and slowdowns for uploading activities such as FaceTime calls and streaming videos, here we list 10 tips to fix iPhone 12 overheating problem.
1. Don't Use Cheap iPhone Cases
As a multi-tasking smartphone, your iPhone 12 can easily overheat, particularly when it comes to games that consume a lot of processing power. In fact, this happens with all the high-end smartphones available in the market today. It is best to use a case which has an improved heat reduction design to keep your device cool and safe from overheating.
I have noticed that when I use my iPhone for too long, it tends to get really hot. I was not really sure about the cause of this problem until recently I tried using a simple phone cover. The cover prevented the heat from dissipating quickly resulting in the heating up of the device.
Here are top-of-the-line Cool iPhone cases that will help you avoid this problem. They are well designed, slim, light in weight and features integrated heat dissipation ability to keep your phone cool. Their designs are well thought out to use space effectively to keep the cool air in. Above all they are sleek offering only the best protection available for your phone without making it bulkier or heavier.
2. Close all apps on iPhone
When you're working on your mobile device, you don't just use it for making calls anymore. You send emails, access the web, check social networks and do many other things that require more than one app to complete. When it comes to apps, let's cover the basics. Are you aware that when you open an app on your mobile device, the operating system creates a background service for that app?
➡ How to close all apps on iPhone 11, 12, SE
Open, unused apps constantly running in the background and using your phone's processing power and memory may cause it to overheat.
If you have found that your device is getting hot while charging the battery, then the first thing that comes to your mind is that there might be an app draining the juice. Apple's iPhone 12, without any doubt, is one of the most advanced devices with awesome features. These active apps drain the battery unnecessarily that often lead to overheating issue.
➡ iPhone frozen and wont turn off on Apple logo
3. Update iPhone Software to fix Overheating Issue
Software updates are released to fix bugs and also enhance the overall performance. Since this issue is mainly due to software issue, it is highly possible that the update will fix the problem. However, if it doesn't then you will have to contact Apple for assistance.
➡ How to update Safari on iPhone and iPad
4. Reset All Settings to fix Overheating Issue
Your problem may not be so maliciously complex, but you'll still find the method convenient. If you're facing overheating issues with your iPhone, or are generally dissatisfied with the performance of the device, consider resetting all settings to potentially solve the problem.
To reset iPhone settings: Go to General -> Reset -> Reset All Settings.
Clearing the settings frees up some space on your phone, resolve speed-related issues that may be occurring due to temporary files, gives you a fresh out-of-the-box type experience. Plus, you can always keep a backup of your current iPhone settings in order to restore it anytime in the future.
5. Update Apps and Remove Unwanted Apps
On the other side of the spectrum lies the app problem. Apps are often known for using too much storage space on iPhone 12, which can lead to frequent crashes and freezing issues. Try uninstalling all the apps that you never use and make sure you regularly clear out the ones you've recently updated.
At this point, it should be pretty clear which apps are using up the most storage on your iPhone 12. If you're getting low on space, you should start by removing the clutter from your iPhone 12. However, before you remove any app, take a look at how much storage each one is using.
Go to Settings app > General > iPhone Storage.
Uninstall these apps that are exceeding your specified limit to get more storage space for you.
Just like apps, undesired files on your iPhone can also cause overheating issues. Files that you've downloaded or transferred for back-ups at one time or another are useless to your phone. So, their presence only adds unwarranted pressure to the device's storage space, so it's time you wipe them out.
What's more, it's a good practice to remove unused apps from your iPhone 12. This will help free up storage space and prevent them from chewing up the CPU cycles.
Do keep in mind that clearing out the cached files and cookies is going to free up a few gigabytes of storage, so go ahead and do that now if you have a lot of space. Also, consider allocating less space to the iCloud Photo Library as pictures tend to eat up a lot of storage space. Again, clear them out by following the same steps as before.
6. Disable Location Tracking on iPhone
If you are one of the iPhone 12 owners experiencing this problem, do not worry because there is a way to prevent your device from heating up. Due to location tracking, the excessive battery drainage also leads to overheat. Location tracking begins automatically on your iPhone 12 whenever it connects with cellular networks. So, here's how you can turn it off when not in use.
Go to the Settings app > Privacy > Location Services. And Use the location tracking according to your preference.
The iPhone 12 comes with a cool location tracking feature which you can use to track or share your location with friends with an easy-touch 'sharing button,' etc. But though this feature is really helpful in most cases, you should not fail to turn it off when not in use.
➡ Fix iPhone 12 Keeps Dropping WiFi Connection?
7. Disable Background App Refresh
There is no doubt that downloading and using more apps on your iPhone may drain your battery faster. If you feel that your iPhone is draining faster than usual, then it's time to review your background app refresh settings and disable the ones you don't really need.
Go to the Settings > General > Background App Refresh. Toggle it off.
8. Hard Reset Your iPhone 12
Overheating can cause a lot of issues on iPhone. It can lead to a shutdown, random crashes, poor performance, and much more. Luckily, a hard reset is a good solution for this problem
➡ Hard reset: How to Force restart iPhone 11, iPhone X, iPhone 12
9. Use certified Chargers only
It has become a very common practice to charge your smartphone with third-party non-certified wall chargers. The fact is, the use of unapproved charger could be fairly harmful for your iPhone . It can cause damages like overheating, overcharging or even malfunctioning of the battery.
The iPhone 12 is a great device. However, just like any other powerful machine, it needs the right accessories to perform properly. And this includes a certified Wired or wireless charger.
➡ 6 Best Wireless Chargers for iPhone
So how do you protect your iPhone? By using manufacturers approved chargers.
The iPhone charger has an important role to play in giving you the best user experience and protecting your device from common threats like fire and short-circuiting.
Any kind of phone overheating is really annoying as it can prevent you from using an iPhone for as long as possible. This is why you should take the matter seriously and avoid using unoriginal chargers and similar devices.
It is a simple truth that like all electronic devices, the iPhone 12 is prone to overheating. And with such a high-performing device as the iPhone 12, there's definitely the possibility of it overheating. So if you're planning on buying an iPhone 12 or already have one, you want to make sure you take all possible precautions to keep it safe and secure. And since we're talking about safety and security here, it makes perfect sense to use only certified chargers for iPhone.
➡ Fix iPhone 12 mini Keeps Restarting
10. Restore iPhone
If you have exhausted all the above-mentioned solutions to fix iPhone 12 overheating issue and your device is still not working properly, it is time for you to restore your device as new.
This solution will wipe out all the data on your device, including photos, videos, contacts, applications, music, and everything else. Therefore, make sure to back up your entire device before you go for this radical solution.
Contact Apple Support
If you're experiencing overheating issues with your device, you can try out some of the solutions mentioned above to fix it. If nothing works, then contact the tech support.
Causes of iPhone Overheating?
Unfortunately, the iPhone 12 overheating issue doesn't have a proper fix. The only solutions that have been accepted by users is to either close apps one by one or simply reboot the device. In addition, most of the suggested ways to cool down your iPhone 12 include lowering the brightness, closing tabs or any apps you were running, or avoiding humidity and high temperatures.
There are numerous reports of the iPhone 12 and iPhone 12 Pro models over-heating while charging and performing other activities. However, some users report that their device becomes hot even after performing simple tasks like browsing and music streaming. So, it is virtually impossible to pinpoint the only cause of this problem.
Some Words on iPhone 12 Overheating Issue
Overheating is a common problem smartphone users face while using their phone for a while. One of the reasons behind the iPhone 12 overheating issue could be a faulty device. If you continue to witness hot body while using your phone, it's important to figure out the real reason behind it. To help you address this problem, we have listed 10 tips that will help you fix the burning issues of an iPhone device without replacing your phone or repairing it from a shop.
It is very disappointing indeed if you find out that your phone's battery is not charging and this issue of iPhone 12 overheating happens after the iPhone 12 update. However, we cannot just blame iOS and ignore the fact that some third party accessories and chargers can indeed cause the problem of iPhone 12 overheating and also cause of slow charging on your Apple device.
At the end, we can say that most of these methods would be helpful in most of the cases and you will surely get your iPhone 12 and iPhone 12 Pro back with a cool temperature. And if you didn't like reading long articles and wanted a quick solution, then follow the method steps mentioned above.
Can you tell me if your iPhone is still overheating on the new software update? Or did replacing the faulty charger fix the problem? What did you do to reduce or, get rid of it?