Regardless of how task-oriented you are by nature, there's a good chance that you've been overwhelmed by the amount of things on your agenda at least once in your life.
When it comes to keeping track of everything you need to do, whether it be work related or personal, it's important to have a system in place that will help keep you organized throughout the day. For those who prefer to use their computers over a pad and paper, there is no shortage of apps that can help in this area.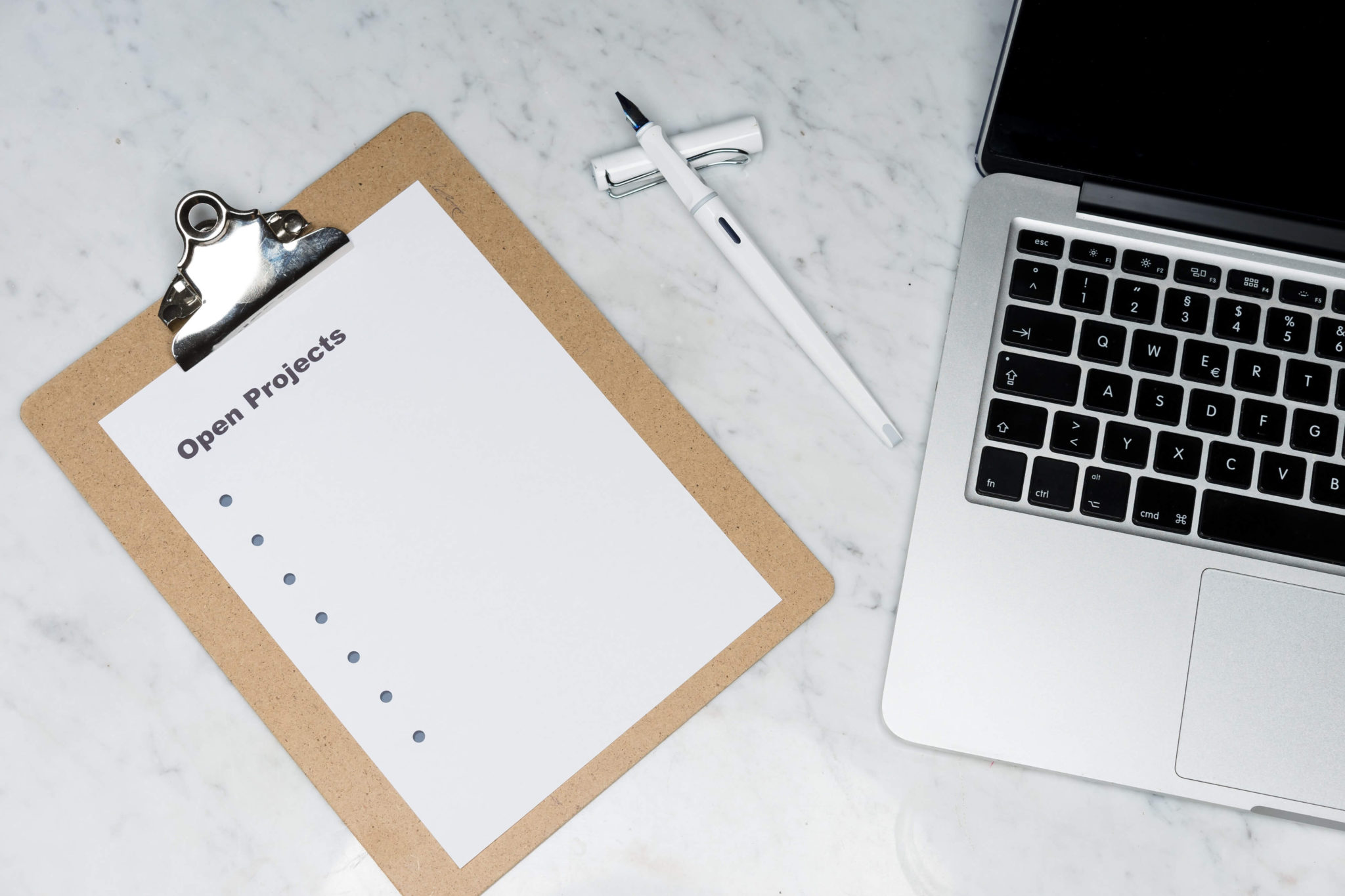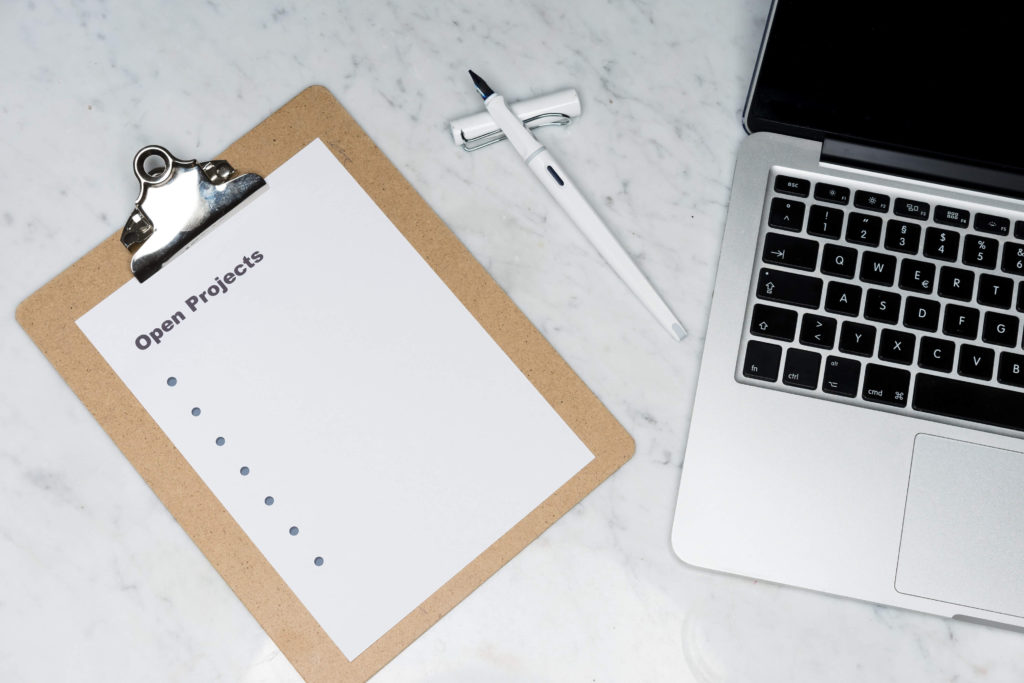 ➡ 6 Best timetable planner apps
If you've ever used a Mac, you know that it has some pretty sleek software built into it. It has the iCal and Calendar apps, a Notes app, Mail, Contacts, and more. But one thing that's missing is a good task manager.
Sure, you can use the simple Reminders app that comes with macOS to jot down your notes and to-do lists, but it doesn't have any features that allow you to schedule reminders in the future or even assign them to certain days of the week. That's where these task manager apps for Mac come in. They're not as robust as some of their Windows counterparts, but they can still help keep your tasks organized and on track.
Below are the 12 best task management apps for Mac right now
With so many options to choose from, it can be hard to know which task manager app is best for you. So I've put together a list of my five favorites!
Here are the best task manager apps for Mac:
1. Microsoft OneNote – Good Mac and iOS task manager
OneNote is a powerful tool for organizing your thoughts and ideas. It's available on Windows, Mac, iOS and Android, and syncs across all of them. When you have a new idea while working on one device, the next time you open it up you'll instantly see that thought on all of your devices. OneNote works great with other Microsoft products like Cortana, which lets you dictate notes right into OneNote on Windows 10 or Windows 10 Mobile.
OneNote is like a digital version of a commonplace book – it helps you collect and organize your notes, drawings, web clippings and screenshots from around the web into one place. You can also use it to keep track of research to do later, or even record lectures for review later.
You can use the built-in search feature to quickly find what you're looking for throughout your notes, or navigate by section or page name. You can also jump to specific pages and sections directly from the search results!
OneNote lets you add files from other apps by "printing" them to OneNote via the Share menu in those apps. And if you're using Office 365, you can even create new Word documents in OneNote and save them in your notebooks!
When you add a page to OneNote, the app automatically creates a section for it in your notebook. Sections help you organize your notes by topic so that you can find what you need easier, and they help you divide up related tasks. Sections can be created and deleted from within OneNote or from its preferences, but if you're using OS or Windows 11/10/8/8.1, there's another way: the Microsoft OneNote Task Manager.
➡ Tips To Be More Productive at Work
Task Manager is OneNote's built-in Mac and PC utility that allows users to create and manage sections without leaving their notes. If you're frequently creating new sections in OneNote, this feature will save you plenty of time by letting you do it right in the app without having to switch over to another tab or window.
2. Things 3 – Simple and easy to use Mac task management app
Things 3 is a task manager for Mac that shows you everything you need to get done. It's the app that I use to stay organized and keep track of my to-do list every day. It's one of my favorite apps I've tried, and it's free on the Mac App Store.
The main screen shows me a list of all my projects, which are things like "Inbox" or "Website." Clicking on one of these projects expands its contents down into the next level of the hierarchy, where each item becomes an individual task.
➡ Best Tech Tools for Small Business 
There's also a sidebar in Things 3 that has some useful features built in. There are buttons to sort your tasks; one by priority, due date, or project—something that I've always found helpful in other task managers but never had available until now.
It includes a bevy of helpful new features, including:
A built-in search tool that allows you to quickly find tasks and notes by keyword
An improved user interface that makes it easier to manage large projects, with an added sidebar that groups together related items, such as all your upcoming birthdays.
More powerful date handling that integrates with Calendar to create repeating tasks for special occasions like birthdays and anniversaries.
A new feature called Tags that lets you organize your tasks into categories.
You can create recurring tasks to be completed every week without remembering when they're due.
You can set reminders for recurring tasks so you'll never forget about them again
You can schedule when you want each task completed by setting dates in Calendar view.
You can easily reference past tasks from Today's View by adding a link back to them from the new Link feature
Things 3 is a task manager for Mac that is designed to help you organize your tasks the same way you organize the rest of your life—with the fundamental understanding of how they come together into an overall picture.
Things helps you visualize what you have to do from day-to-day, week-to-week, month-to-month and even year-to-year, and it helps you get there efficiently. Things has been used by thousands of individuals and organizations including some of the world's largest companies, so it's clearly worth trying out yourself.
3. Evernote – Powerful task manager for executives, entrepreneurs and creative people 
Evernote is a popular, free app for storing notes and to-do lists. It's available on Mac and PC, as well as on all the most popular mobile platforms. Evernote's purpose is to give you a single, accessible place to keep all your notes and reminders in one place, so that you can easily look up things that you need to remember later on.
For example, if you're planning a party, you can write out everything that needs to be done in Evernote: step by step instructions for making appetizers, the phone number of your grocery store and where it's located, even a photo of your favorite appetizer recipe. Then when it comes time to do the grocery shopping, there's no need to take the time to remember everything—just pull up your Evernote list on your phone or laptop when you're at the store!
➡ Best Planner App for Students
➡ Most Useful Apps for Students
Every note in Evernote is searchable and tagged with metadata for extra organization and easy access. There are also features like sharing notebooks with others and attaching files from other programs that help make sure you don't miss a thing.
I've tried a lot of task management apps, but never found one that really clicked with me until I started using Evernote for Tasks. So much of what makes Evernote great for me is how seamlessly it integrates into my everyday workflow, and since I use it for everything from project planning to grocery lists and recipes, it made sense to me that it could also be the best task manager I've ever used.
On its surface, Evernote for Tasks is very similar to most other task management apps—you can create lists and add tasks to them with reminders, notes, checkboxes and tags. But on top of that basic functionality, there are so many ways Evernote can improve your productivity:
You can open a note in a separate tab so you're not distracted by anything else while you're working on it.
You can save every note you make right in Evernote, which means that all my projects and tasks are saved forever and always backed up!
No matter where you start your task—on the desktop app or the mobile app—it syncs across devices so you have access to your whole task list anywhere you go.
When you mark something as complete in the desktop app, it gets synced with all of your connected devices.
Evernote's Task Manager is a simple but incredibly helpful tool that allows you to add, edit and organize your Evernote tasks in one place. You can even share tasks with other team members.
Evernote is available for Mac, Windows PCs, iOS devices including iPhone and iPad, Android devices including smartphones and tablets running Android 4.0 and later.
4. Any.do – Organize your tasks in a visual way
Any.do is an app that sets out to do one thing and one thing only: help you get stuff done. It's a simple, intuitive interface with a few clever features that make it uniquely useful for managing all of your tasks.
Any.do has been my go-to task management app since the days of my first iPhone. The Any.do app and Chrome extension are sleek and simple, with plenty of great features that are useful both in terms of productivity as well as a user experience that feels like it was designed with a deep understanding of how people think about and approach tasks. I've been using the Mac version for a few months now, and I'm thrilled to report that it's just as good as the iOS version.
➡ Best Writing Software for Mac
The Any.do Mac app syncs seamlessly with the iOS and Android apps, so you'll have access to all your tasks wherever you need them, along with an elegant interface to help you manage them. The great thing about Any.do is that it doesn't just focus on your list of tasks; it uses an intelligent algorithm to prioritize your tasks each day in order to help you achieve your goals. You can organize by project or by date, filter by urgent or starred tasks, drag and drop to prioritize, set reminders and calendar events easily—all of this is available right within the app window as soon as you log in.
The app also integrates with Siri, so you can use Apple's personal assistant to create new tasks on your Mac computer.
➡ Best Plagiarism checker for Students
It's easy to create new tasks and organize them by due date, and you can add detailed notes to keep track of everything you need to do. The app also keeps track of your completed tasks, so it's easy to see how much work you've accomplished. You can use the app to schedule reminders for any tasks, which will make sure the things on your list don't slip through the cracks. It's very sleek and intuitive; with Any.do, it's easier than ever to stay organized!
5. Todoist – Great  collaboration options
Todoist is a popular task manager that has been available on nearly every platform for years. It's a free service that you can use to manage your daily tasks, and it was recently updated to include a sleek new Mac app. Todoist is an incredibly useful tool for keeping track of everything you need to do, from work tasks to personal errands—plus, it's ideal for managing your goals and projects, from writing a book to planing a vacation.
Todoist works by letting you create task lists with different labels for each project or goal. You can view all the tasks at once or filter them by project or priority level (low, medium, high), which makes it easy to get an immediate sense of what needs to be done right away. Then, when you're able to start working on something, you can add due dates and notes as reminders so you don't forget anything important along the way.
One of my favorite features of Todoist is its integration with other apps like Slack and Workflow. For instance, if you have a task in your list labeled "call mom," you can set up a Workflow action that sends that task to your phone when it's time to call her (at 5pm).
Todoist has a number of features that make it an ideal choice for keeping track of your tasks: -Being able to create tasks with due dates and reminders, but also subtasks and recurring tasks, makes it easy to organize everything you have to do. There's also a "notes" section attached to each task so you can add extra context to the task. Todoist will even show the percent complete on each task, which is a great way to stay motivated as you meet your goals.
Each task can be assigned priorities or labels, making it easier to filter what needs your attention right now. You can even give tasks custom icons if they're related in some way (like a bill you have to pay versus one that's overdue).
You can customize the Todoist interface however you want. There are tons of different views and filters that let you focus on what matters at any given time.
Todoist is a simple and powerful task manager for your Mac. It's superbly minimalist design lets you focus on the task at hand, and it's intuitive interface lets you seamlessly switch from task to task. Todoist is a free download that can be found here:
The program is small, but as you can see in the screenshot, it's incredibly organized. The sidebar shows all of your tasks, with each one being assigned a priority level. You can move tasks from project to project, or even prioritize them on the fly by dragging and dropping within the sidebar pane.
The main window allows easy access to all of your tasks, and clicking on an individual one will show its due date, priority level, project and other information to help you keep track of everything.
You'll notice that the program doesn't include a lot of extraneous options—you don't get fancy calendars or overly detailed reports like in other similar apps. Instead, all of Todoist's features are streamlined toward helping you get things done as quickly as possible. This means that if you're looking for something more than just a simple list of tasks to accomplish, this app might not be right for you.
6. TickTick – Simple and effective task manager app for Mac
From the first time I tried TickTick, I was hooked. The interface is simple and sleek, and the way the app is designed to help you organize and manage tasks is nothing short of brilliant.
I'm a big fan of day planners, but apps are usually better at helping me manage my thoughts and to-dos than any paper system ever could be. For example, I often have a million different things going on at a time, but when I start to write them down in a planner, my brain overloads with everything that's going on at once. With TickTick, there's no limit to how many things you can add at once—just tap that "+" button as many times as you need it or want it.
With TickTick, you can create and manage an unlimited number of projects and tasks, and you can track your progress by completing tasks and marking them as complete or unfinished.
You can use the Pomodoro timer to focus on one task at a time, or you can use the countdown timer to organize your day. If you have multiple projects going at once, the app lets you organize tasks into different folders, and you can set due dates and deadlines for each project. The app also comes with other features like recurring tasks, notes, and tags that can help you stay productive.
TickTick works with iCloud, so you can use your data on multiple devices without having to figure out how to sync them together.
7. GoodTask – Powerful Task/Project Manager based on Apple's Reminders & Calendars
GoodTask is a fairly unique task manager, and one that I'm loving. It's not the only task manager for Mac out there, of course, but it's by far the most robust. Many task managers give you little more than basic to-do lists, while others try to integrate with other apps in order to add more utility.
But GoodTask is like a Swiss army knife of productivity apps: It manages your tasks, it lets you set reminders and goals, it tracks your time, it offers a calendar view of your life, and it even allows you to create multiple personal profiles so that everyone in your household can get the most out of its features.
Below are some of the features that I like best about GoodTask:
The interface is really easy to use and looks really nice.
It keeps all of my tasks organized on one screen, so I don't have to go hunting for things in multiple different places. I can see when each project is due—and if a project has been completed, GoodTask even shows me when it was completed.
I love how customizable the whole thing is. I can make my projects look however I want them to look, and I can even choose a different color scheme that works best for me. Even though it's very flexible, it's still easy to figure out!
GoodTask also lets me send tasks straight to my phone so that I don't forget what needs to get done while I'm out and about.
I am very impressed with how well GoodTask works with iCloud. It automatically syncs between all of my devices, which makes keeping track of everything super simple!
You can set up some very specific views to your task lists—so you could have the same list open many different ways at once, such as one view that shows you all your tasks due today, one view of all upcoming events in iCal, plus another view of your tasks assigned to particular people. You can keep track of everything going on in your life with ease in GoodTask. It also has an easy way to add new tasks from anywhere on your computer: just hit Control + Alt + Cmd + T to bring up the "Add Task" window.
8. OmniFocus 3 – Organise projects easily
While OmniFocus has been around for years, it's unlikely that you've heard of it if you're not a power user. This may be due to its steep learning curve, but more likely it's because the app is designed for people who have learned from experience what works best for them personally.
In other words, only after you've tried and tested a number of different ways of organizing your tasks do you really know how to take the fullest advantage of OmniFocus. It's this exact phenomenon that makes OmniFocus such an excellent productivity tool: you get out of it what you put into it.
The interface for OmniFocus 3 centers around the concept of "contexts." A context is best described as a place where you'd use a specific set of tasks to accomplish something. For example, if you're sitting at your desk at work, working on a task for an upcoming meeting with your boss, the task would be part of "work," or if you were on vacation and walking around the city enjoying the sights, your tasks would be a part of "vacation."
Each context can have any number of projects—a project would be something like "finishing tax returns" or "mowing lawn"—and each project can have any number of tasks to complete in order to finish that project.
Forecast view displays all your upcoming OmniFocus tasks on a single screen, ordered by date. You can customize it to show just those items that are relevant for the type of work that you do. For example, if you have a lot of meetings during the day, you can filter out all your tasks that don't need to be done until after 5 PM. With this view, you can plan your day in advance, block out time for important tasks and focus on what's coming up over the next week.
OmniFocus 3 has a very clean interface that makes it easy to stay productive. The main screen shows your projects in the left margin and your tasks in the right margin. You can easily drag and drop tasks from one project to another, or rearrange them within a project by dragging them. The top menu bar gives you access to all your projects, plus options for creating new ones (or importing old ones) and changing settings.
There's also an inbox where new tasks come in automatically. This requires setting up some rules in advance, but it's well worth the time spent once you get it set up because it eliminates the need to manually check your email on a regular basis. Instead, all you have to do is check the inbox as needed, which can be less often than you would open email if you're using only email alerts.
OmniFocus 3 makes it easy to define multiple contexts based on where you are, what you're doing, or what you're feeling. This gives it incredible flexibility.
9. 2Do – Quickest task management app for MacBook
If you're looking for a great Mac task management app, look no further than 2Do. It's simple, intuitive and easy to use. 2Do can help you effectively manage and organize your tasks, projects and notes.
2Do makes it easy to plan out your week or month. You can set due dates, priorities, tags and reminders for your tasks—it even sends you alerts about upcoming deadlines and tasks that need attention! You can also prioritize tasks within a project.
With a built-in calendar view, you can quickly see all of your tasks for the day. If you want to filter down to just one calendar tag or priority level of tasks, you can do that with one click. If you have sub-projects within your projects, they'll show up in the list too so it's super easy to keep track of everything going on in your life.
Task lists are set up with four columns: Active, Completed, In Process, and Scheduled—and within every one of those columns you can break down your tasks further into subcolumns using tabs like "Today," "Next Week" and "Someday." You can mark a task as a favorite for quick access, or you can hide it from view entirely if it's not relevant at the moment.
Tasks are broken down into four categories: projects, contexts, tags and reminders. Projects are self-explanatory; they're groupings of tasks assigned to a specific time period that have a definite beginning and end.
The interface is clean, intuitive and organized. Tasks are color-coded by project and have the option of being organized by date. You can add notes or even full on documents to any task, which is a great way to make sure you don't forget any important information you need for it.
10. Teamwork – Deliver projects on time with this task manager
Teamwork is a cross-platform task manager app, designed to help teams and groups of people get stuff done. It provides tools for managing tasks, projects, files, issues and contacts, so you can work with others in a sleek and organized manner.
Teamwork has a minimal design that gives you just the right amount of information to keep your projects moving while remaining distraction-free. You can easily manage your tasks by due date, priority or even reassign them at any time. You can create unlimited tasks with unlimited subtasks and have full control of the project's progress.
Teamwork has a clean interface that allows you to focus on the important details without being distracted by unnecessary features. It's easy to navigate and pleasing to the eye, with a friendly color scheme that looks good on devices of all sizes. The beautiful typography ensures that everything is easy to read from afar.
Teamwork helps you stay on top of all your projects with its intuitive interface and easily customizable views. You can view your tasks in plain lists or customize them into flexible grids for a cleaner look.
One of my favorite feature is the ability of having different views of your tasks and projects. You can have a list view or a calendar view for each of your projects. Also, in each project you can add different tasks and sub-tasks for each project you are working on. This way you will always know what to do next, when to do it and how long will it take you to finish it (if set).
What really makes Teamwork stand out from the other software is the ability to create subtasks and assign them to other members/colleagues of your team/group. When you create a subtask it automatically creates an email with the task information and the assigned person's name in the bcc section of the email so that only you can see who created the task and who is going to complete it.
Teamwork further increases its utility with three separate features: linkable shared folders for storing documents related to your projects, time tracking for keeping track of how much time each person spends working on his or her assignments and monitoring progress on team members' individual tasks, and task URL shorteners for making it easier to share links to specific tasks that come up during conversations about certain projects.
11. MeisterTask – Most intuitive collaboration and task management tool
MeisterTask is a new web-based task management tool that's perfect for freelancers, small businesses and teams. It has a clean design, a few simple features and a lot of potential.
MeisterTask will help you and your team to stay on track and always be up to date. No interruptions, no stress and no more uncomfortable situations with a boss: MeisterTask is the easiest way to manage your tasks and projects.
First, you can use MeisterTask to create as many projects as you like, and invite your team members to them. Each team member gets their own dashboard on which they can add tasks, set due dates and times and organize them in lists (yes, these are the same lists that you'll find in Google Tasks). It's not just for work: you can also use it to keep track of the things you have to do for your personal life.
MeisterTask lets you easily add files from your computer or Google Drive as attachments to any task, so that you can keep everything related in one place. When you come back to a task, you can download any attachments again without having to search through all of your emails.
Features:
See tasks by today, this week, this month or the whole year.
Set due dates and reminders (e-mail, SMS)
Assign tasks to yourself or anyone else in your team.
Create subtasks with a drag'n'drop – Attach files from your computer or Google Drive – Project timeline shows you all ongoing projects at once.
MeisterTask comes with a built in time tracking feature. No need to install any separate time tracking tool – everything you need to manage your team's time is there in MeisterTask! You can even use our Chrome extension to track your time right in your browser.
They've added an Activity Stream so your team can always see what their teammates are working on without having to ask around. We've also integrated social media so that you have a single place where you can see what's happening with your coworkers while they're chatting with them.
They've recently launched boards that allow drag & drop reordering of tasks making it much easier to keep track of the status of your projects and clients. It's designed for teams who want to work together, track their progress and get things done. It has all the features you'd expect from a good task management software: it lets you set up a Kanban board, use private chat channels, assign tasks and easily track your progress. What makes MeisterTask stand out are its unique features:
12. Simplenote
Simplenote is an awesome task manager app that syncs with your computer and all of your devices. It allows you to add tasks and notes and to organize them into notebooks.
Once you have created a notebook, you can add tags to the different tasks in it to make finding them easier. If you want to add a note that doesn't need to be on a specific date, then you can just use the "notebook" tag. If you are going shopping for holiday gifts but don't know where to find the best deals, then you can create a notebook called Gift Ideas and tag all of your potential gifts with "Gift Ideas".
Then when you are at work or at home, or wherever you may be, if one of those items comes up in conversation, or if you see it on TV, then you can quickly take out your phone or tablet and write down what store it is located in, or the item number that is sitting on the shelf.
In addition to being able to make notes about items for future reference, Simplenote will also allow you to set reminders for yourself so that you don't forget about upcoming events.